Ned T. Himmelrich, Member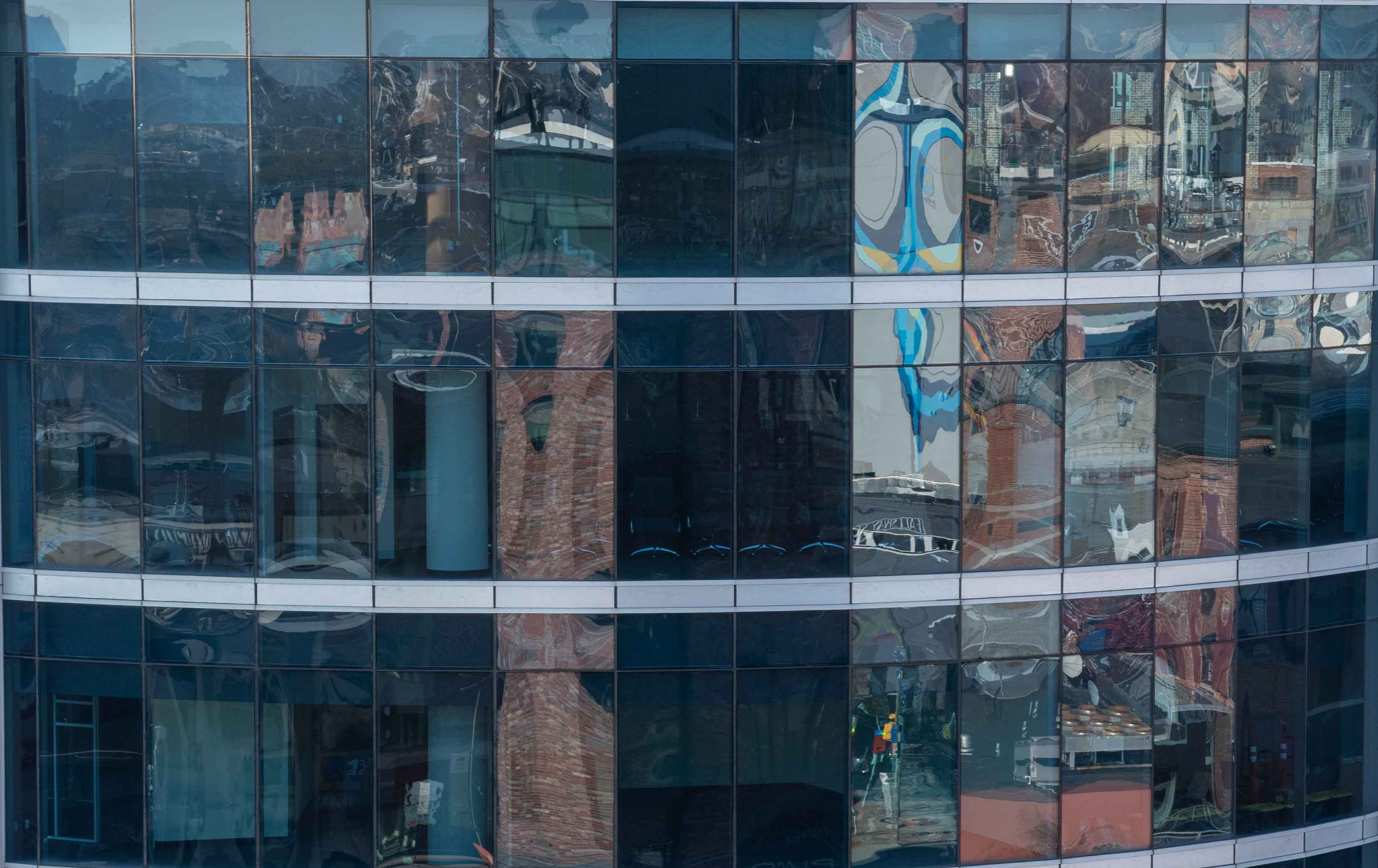 A good lawyer is creative: there is always a solution, or a variety of options or clever ways to present.

Named Baltimore's 2021 "Lawyer of the Year" in Trademark Law by Best Lawyers.
Ned heads Gordon Feinblatt's Technology & Intellectual Property Team and he is a member in the Firm's Business Law and EMERGE Practices. He concentrates his practice on intellectual property, internet, computer, advertising and business law matters. His work encompasses the protection, acquisition, registration, use and licensing of trademarks, copyrights and computer hardware and software, both nationally and internationally. Ned also counsels in the areas of advertising, social media, cloud computing, data privacy, electronic commerce, multimedia law, patent licensing as well as trade secret protection, publishing, entertainment and franchises. His commercial experience includes transactional and advisory work. Ned is also involved in litigating in all of these areas, including cases to combat or defend trademark and copyright infringement actions in federal court and intricate cases regarding registration in the U.S. Patent and Trademark Office.
Ned "wrote the book" — twice — on trademark law for Maryland lawyers. He authored the chapter on federal and state trademark law for the Maryland State Bar Association's Intellectual Property Handbook for Maryland Business and Litigation Lawyers published in June 2013 and the second edition in 2019.
Ned was named by Best Lawyers in America® as the 2021 Baltimore "Lawyer of the Year" in Trademark Law. He has been named "Lawyer of the Year" multiple times for Trademark Law and Copyright Law, and has also been named "Lawyer of the Year" for Information Technology Law and Technology Law. He has been listed in the Best Lawyers in America® for Intellectual Property Law since 2005; for Information Technology, Trademark, Copyright and Technology Law since 2012; and for Trade Secrets Law since 2016. Ned was listed in "Who's Who in Intellectual Property Law" in the December 2000 Baltimore Business Journal. Ned was selected as one of Baltimore's 30 best lawyers in the November 1998 issue of Baltimore magazine.
Ned is past Chairman of and is active in the Maryland Bar Association's Intellectual Property Section. He has written numerous articles and often provides analysis for local publications, television and radio on issues involving intellectual property. He is a regular lecturer on intellectual property matters.
Ned has been publishing his IP Techknowledgy blog since 2017.
Counseled client in developing national trademark and branding strategy — clearing trademark, among many options.
Negotiated license agreement for right of publicity and trademark rights for roll-out of brand using celebrity's name and likeness.
Halted trademark infringement by a third-party's product line on client's national product line.
Halted trademark infringer from using client's name in online advertising.
Successfully defended client against trademark infringement claim based on descriptive mark.
Forced cyber squatter to assign to client improperly acquired domain name.
Successfully argued against U.S. Patent and Trademark Office to overcome initial denial of intricate trademark registration matter.
Oversee and maintain client's extensive trademark registration portfolio.
Coordinated client's registration of trademark worldwide.
Served as counsel to non-U.S. entities seeking trademark registration in the United States.
Counseled client in dispute over franchisor violating the terms of franchise agreement.
Negotiated settlement of federal copyright case involving use of client's articles and photographs.
Enforced contract requiring adversary to pay for excess designing and development work and enforcing copyrights.
Halted infringer from using client's form of letter of recommendation.
Successfully defended client in copyright infringement case asserting company improperly installed too many copies of software.
Counseled client in protection of photographs in publishing and online.
Drafted license agreement and negotiated copyright ownership of extensive video library used online.
Licensed client's literary estate for others to use in various works and media.
Licensed client's historical intellectual property for republication and scholarship.
Developed and negotiated extensive Internet advertising program and agreement.
Developed marketing plan and corporate guidelines for online advertising, blogging, promotional statements and endorsements in light of the Federal Trade Commission guidelines.
Negotiated complex series of licenses for software and website operations.
Created and negotiated SaaS agreement for client's operations.
Negotiated license and implementation of institution's operational software systems.
Developed suite of forms for client, including End-User License Agreement, Terms of Service and Service Level Agreement, for client's software development business.
Formulated structure and created all documents for client's new business of creating and licensing app, database and analytical service.
Negotiated complex license of database to allow for use in customized software application.
Negotiated licenses for development and use of app for access during foreign travel.
Negotiated complex trade secret license agreement for manufacturing process.
Negotiated the transfer of databases and related assets to client from client's former employer.
Resolve intellectual property discrepancies and disputes that arise in mergers, acquisitions and other business transactions.
General business advice to local private schools and businesses.
AV Preeminent™ rating in Martindale-Hubbell®
Named to Band 1 of Intellectual Property by Chambers USA© since 2018
Recipient, Leadership in Law Award, The Daily Record, 2018
Named Baltimore "Lawyer of the Year" in Trademark Law by Best Lawyers in America®, 2016 and 2021
Named Baltimore "Lawyer of the Year" in Copyright Law by Best Lawyers in America®, 2013, 2019 and 2022
Named Baltimore "Lawyer of the Year" in Information Technology Law by Best Lawyers in America®, 2017
Named to Baltimore "Lawyer of the Year" in Technology Law by Best Lawyers in America®, 2014
Named to The Best Lawyers in America® for Copyright Law, Information Technology Law, Technology Law, Trade Secrets Law and Trademark Law since 2005
Selected to Maryland Super Lawyers® list for Intellectual Property and Business/Corporate, 2007-2009 and since 2012, and for Technology Transactions, 2021
Professional and Civic Involvement
Chairman, Maryland State Bar Association, Intellectual Property Committee, Business Section, 1992-1994
Council Member, Maryland State Bar Association, Intellectual Property Section, 2007-2017
Member, American Bar Association
Member, International Trademark Association
Director, Baltimore City Bar Library, 1995-2010
Graduate, Greater Baltimore Committee Leadership Program, 2007
President, ACHARAI: Shoshana S. Cardin Jewish Leadership Institute, 2019-present; Board Member, 2006-2012, 2017-present
Board Member, Na'aleh: The Hub for Leadership Learning, Associated: Jewish Community Federation of Baltimore, 2018-present
Board Member, The Darrell D. Friedman Institute for Professional Development, 2012-2017
Co-Chair, Teen Engagement Task Force of the Associated: Jewish Community Federation of Baltimore, 2013-2016
Board Member, Red Cross Holocaust and War Victims Tracing Center, 2006-2013
Co-Chairman, Learning Commission of the Associated: Jewish Community Federation of Baltimore, 2009-2012
President, Center for Jewish Education, 2003-2005
Publications and Lectures