Health Care

We are the "go-to" lawyers for those providing, or paying for, health care services.
Gordon Feinblatt has long been recognized as a leader in providing legal advice to Maryland's health care community. The lawyers on our Health Care Team serve as counsel to institutions (hospitals, nursing homes, continuing care retirement communities, managed care companies, HMOs and insurers), individual practitioners (physicians, dentists and professional associations), health insurers and manufacturers of medical equipment and supplies throughout the mid-Atlantic region.
Besides providing cutting edge advice on health care regulatory matters, we are Maryland's transactional health care firm of choice.
Health care professionals look to Gordon Feinblatt for advice regarding business organization and contracting, including non-compete agreements, practice management and administration, employment and employee benefit issues, real estate acquisition, changes of ownership, tax structuring, and financing strategies. Physicians look to us for individualized guidance and legal counsel regarding practice succession and trusts and estates planning.
Members of our Health Care Team have long-established relationships with, and the respect of, government officials and members of governmental commissions, including Maryland's Board of Physicians, Health Care Commission and Health Services Cost Review Commission. These relationships give us a unique opportunity to represent our clients before state and local decision makers on a meaningful level. We have a long-standing reputation for credibility and success regarding the advocacy of complex health care related issues.
Attorneys in our Health Care Team are active members in numerous health care organizations, including the Health Law Section of the American Bar Association, the Health Law Section of the Maryland State Bar Association and the American Health Lawyers Association.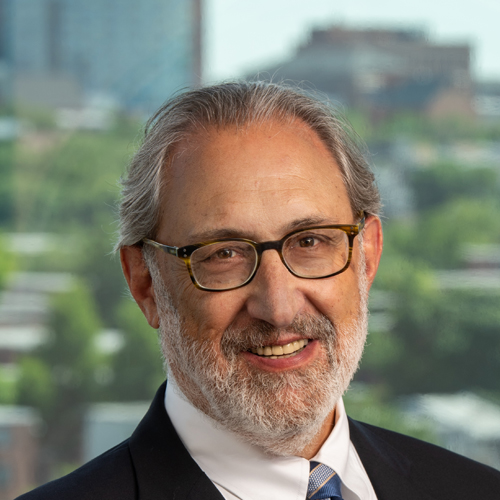 "Years ago we were searching for a firm with both healthcare & corporate expertise which led us to a long relationship with Gordon Feinblatt. Little did we know what an excellent choice we had made." — Dr. Richard C. Edlow
We advise health care providers concerning all aspects of regulatory compliance with federal and state law applicable to billing, referrals, licensing, PHI, opioids, population health, physician compensation, fraud and abuse, antitrust, tax, securities laws, environmental laws, intellectual property, employee benefits, and labor relations. Our Health Care Team is focused on staying ahead of changes in the industry, and keeping our clients up-to-date with the laws that impact them. We publish a quarterly newsletter, Mid-Atlantic Health Care TOPICS, that provides timely legal analysis and news for the health care sector.
Attorneys on our Team have participated in the structuring and memorializing of thousands of physician employment agreements. We have a depth of knowledge in regard to bonuses, benefits, wRVUs, malpractice tails, equity participation, population health, shared savings, termination provisions and non-competes. We are an experienced resource for the options that are available and the best ways to implement them.
Corporate and Transactional
We are "Maryland's transactional health care firm of choice."  While some law firms give regulatory advice and others document business transactions, we do both. We are transactional lawyers steeped in the knowledge of health care regulation. Our Health Care Team assists health care providers in connection with acquisitions, mergers, changes of ownership, conversions, joint venture agreements, operating agreements, management contracts, buy/sell agreements, shareholders agreements, stock option plans, participation agreements, financings, leases, licensing agreements and corporate compliance.
We are especially adept at providing advice in regard to groups of independent providers coming together in a joint pursuit, such as the creation of independent practice associations, ambulatory surgery centers, ACOs or Medicare Advantage plans. Besides knowledge of applicable regulations and transactional skills, bringing joint ventures to fruition involves giving practical, reasonable and credible advice, which is a key attribute of our Health Care Team.
Unfortunately, not all matters can be resolved at a conference table. Some health care matters require initiation or defense of litigation, or initiating or responding to governmental inquiries. Members of our Health Care Team represent health care providers and health care insurers in lawsuits and inquiries involving federal and state agencies and licensing boards or private parties, as well as in alternate dispute proceedings. These disputes range from billing and licensing issues to non-competes and CON proceedings. Useful Pointers for Physician Employment Agreements
Health insurance coverage often starts on the first day of the month after an employee starts work. Therefore, it is a good idea for an employee to start work on the last day of a month.
    
When an employer pays for the cost of disability insurance, disability benefits will be taxable to the disabled physician; however, if the physician pays for the disability policy, disability payments will not be taxable to the physician.
    
Most pension plans today have a defined contribution, as opposed to a defined benefit. Although the burden on a particular employer to fund a defined benefit plan can be substantial and difficult to predict, physicians participating in a defined benefit plan can put more money away on a tax-deferred basis than they can in a defined contribution plan. Therefore, groups with very high earning physicians may be attracted to a defined benefit plan.
For more information or to discuss these issues further, please contact Barry Rosen.
The information contained herein is not intended to provide legal advice or opinion and should not be acted upon without consulting an attorney.
Click below to view our most recent Health Care Webinar.