Trusts & Estates

Gordon Feinblatt's Trusts & Estates Practice has the breadth and depth of experience to meet the unique needs of individuals and their families, fiduciaries and family businesses.
We provide a full range of services with respect to estate and tax planning, family succession planning, business succession planning, charitable planning, pre- and post-marital agreements, administration of estates and trusts, resolution of disputes among family members, litigation in connection with the administration of an estate or trust, and disability planning.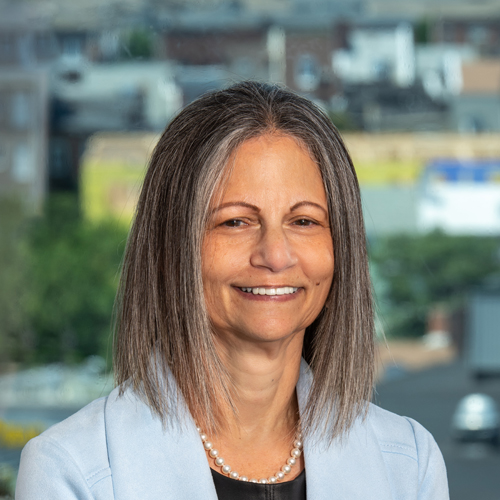 I focus on building client relationships, listening to understand what is important, solving problems and designing a customized plan to achieve each client's goals.
Estate planning is an evolutionary process focused on client needs at various ages and stages of life. We take a long-term view and meet our clients where they are on their life journey. Our lawyers focus on building long-term relationships that enable us to partner with clients to meet their needs as their lives, families, and personal and professional situations change. Our approach is broad based and comprehensive, thinking beyond the specific task and focusing on the client's values and overall short- and long-term goals. Where appropriate, we involve other practice areas to provide specific expertise.
The lawyers in the Trusts & Estates Practice have extensive experience in estate administration matters. We handle all aspects of the administration process, including the probate process; the post-death administration of a revocable trust; identifying and collecting assets; determining the valuation process; coordinating with appropriate appraisers for the valuation of real estate, business interests, art collections, digital assets and various unique assets; post-mortem tax planning (including whether disclaimers may be appropriate); preparing federal and state estate tax returns; fiduciary income planning; and ensuring that distributions are made to the intended beneficiaries. We also handle audits of estate and gift tax returns and have achieved very favorable outcomes.
Our lawyers are also involved in all types of trust administration matters, including the administration of grantor retained annuity trusts, charitable remainder and lead trusts, grantor and non-grantor trusts, and trusts holding S corporation stock. We advise trustees with regard to their fiduciary duties and responsibilities. We also advise clients regarding trust modifications, consolidations, divisions, decanting, terminations and changes with respect to trustees.
Our Trusts and Estates attorneys offer clients a complete range of services including:
Estate, gift and generation-skipping tax planning
Wealth transfer planning
Drafting wills and various types of trusts
Estate planning with closely held businesses
Planning for unique assets including collections of fine and decorative art, digital assets and family vacation properties
Charitable planning
Governance and succession planning for family foundations
Business succession planning
Family succession planning
Planning with retirement assets
Asset protection planning
Pre- and post-marital planning
Disabilities and special needs planning
Income tax planning
Estate administration
Trust administration
Guardianships
Fiduciary litigation
How did the 2017 tax act impact estate planning?
[Filmed: January 2018]