Technology & Intellectual Property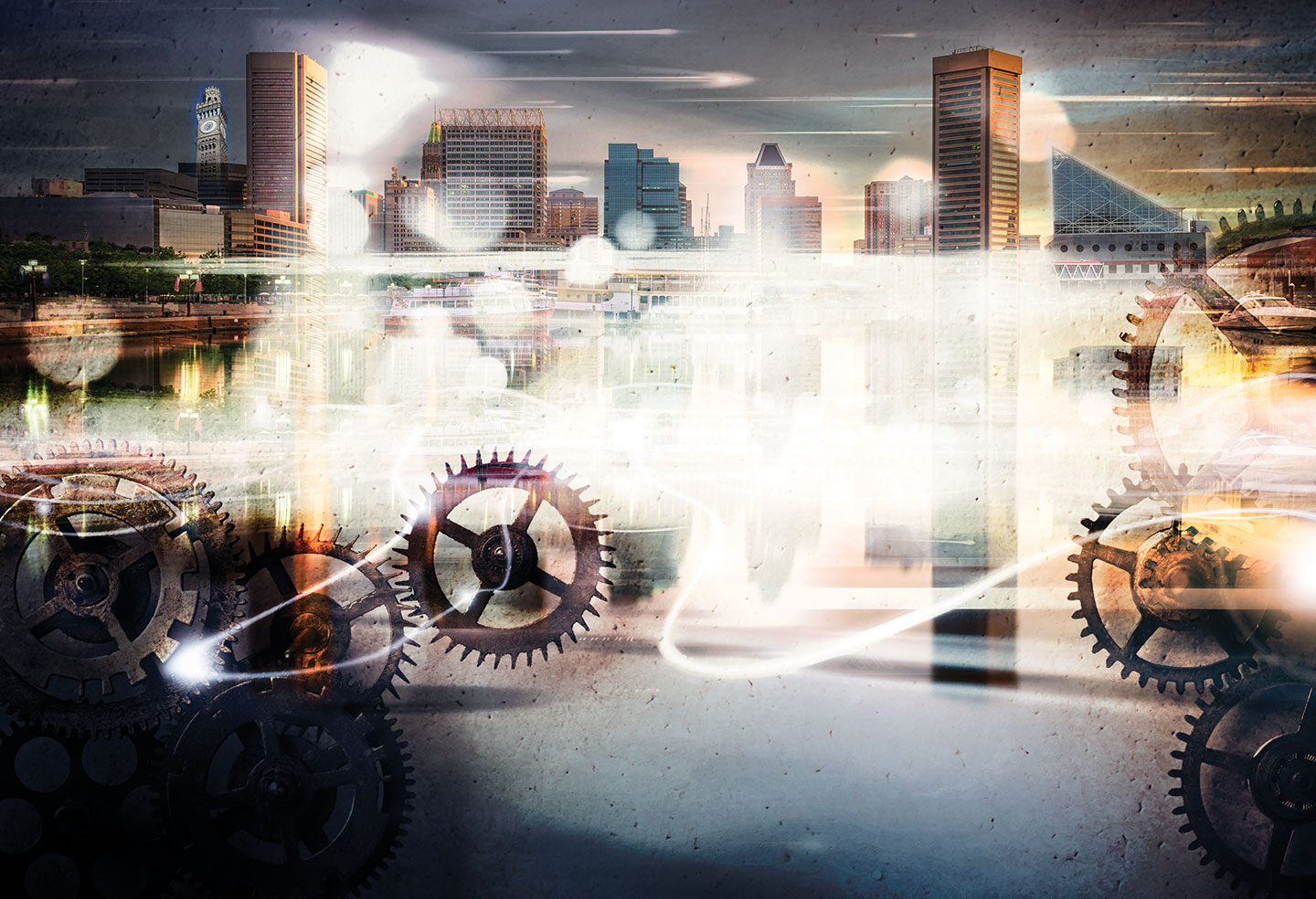 Technology and intellectual property rights impact all businesses and individuals, whether directly as a core focus, or subtly as part of the infrastructure.
Gordon Feinblatt's Technology and Intellectual Property Team offers reasoned legal advice based on decades of experience helping clients capitalize on opportunities, protect their assets and minimize their risks. We are thoughtful, practical and creative in solving often complex problems faced by industry professionals who must constantly respond to rapidly changing technology advances and new and revised laws governing those areas.
Our attorneys have the legal and business experience needed to guide businesses effectively and efficiently. We help clients that are: consumer-facing with trademark, copyright, advertising, internet or social media concerns; focused on its backroom operational needs to develop, license and use software and hardware systems or applications, protect its data or operate in the cloud; and technology developers and those interested in registering, protecting, licensing and monetizing technology.
Our Team includes attorneys with specialized talents in the areas of Business Law, Securities, Litigation, Employment Law, Financial Services, Health Care and Tax Law. We offer a full spectrum of advice to businesses, entrepreneurs and individuals regarding their assets and activities involving technology and intellectual property transactions, regulatory compliance, disputes or planning.
Gordon Feinblatt's Patent Group has obtained patents for clients ranging from startups and early-stage companies to the Fortune 100. We help our clients identify those inventions that will be critical differentiators for their products and services. Our patent attorneys then effectively and efficiently obtain valuable patent protection for those inventions at the U.S. Patent and Trademark Office and work with a network of foreign counsel to obtain patent protection in other countries. To assist our clients in monetizing their inventions, we draft and negotiate patent licenses that protect our clients' rights while maximizing economic benefits. As necessary, our Patent Group will protect against infringement, or defend claims of infringement, through litigation. We frequently develop patenting and licensing strategies for clients emerging from research universities or government laboratories that attract investment, deter competition and establish a presence for our clients in the marketplace. Our Patent Group also works closely with our clients during product development to avoid legal roadblocks that might prevent them from successfully bringing their products to market. For example, we conduct freedom-to-operate analyses that identify the landscape of patents relevant to our clients' future products and help them assess the risk of infringement of such patents. When our clients pursue a corporate acquisition, patents will frequently be a critical asset of the target company. Our Patent Group can assess the ownership, scope, validity and enforceability of the target company's patents to help maximize the value of the acquisition. Gordon Feinblatt's Patent Group has experience in a wide array of technologies, including cyber security, medical devices, FinTech, EdTech, wearable robotics and the Internet of Things. 
Creating and Monetizing New Technologies
Members of our Team are high quality and results-oriented attorneys who understand a client's industry and goals. Attorneys in the business law area can structure business relationships within an organization and in transactions with business partners to optimize intellectual property protection and effectively achieve business goals. Acquisitions, licenses, cooperative development agreements, technology transfers and other transactions are all developed and negotiated as a team with the client. Optimizing funding through working with private investors, venture capitalists, university grants, government-available funding and other investment vehicles is a common aspect of transactions. We also work with technology companies to ensure compliance with the federal and state securities laws and facilitate investment and future growth/flexibility when bringing investors into a company. Understanding the nuance of Maryland law is a key component to our advice. We also work with technology companies to ensure compliance with the federal and state securities laws and facilitate investment and future growth/flexibility when bringing investors into a company and assist with applications for Maryland investor tax credits.
Consumer-Focused Products and Services
Our Intellectual Property Team focuses on evaluating, obtaining and protecting trademarks, copyrights and trade secrets. We understand our clients' needs in marketing and selling products and services to their consumers. The internet, use of social media, cloud computing and other digital commerce — all with their benefits and pitfalls — have become a large component of our concentration. Drafting and negotiating software and hardware licensing agreements — and agreements for apps — either as a developer or user are staples of our practice.
Data Protection and Privacy
In the growing area of data privacy and cloud computing, our attorneys are acutely aware of the protections that businesses need and the related statutory and regulatory obligations to protect data and personal information. Companies that receive, hold and/or transmit nonpublic personal information and other consumer/financial information must be concerned with maintaining the security of such data and the systems on which the data is held. Gordon Feinblatt's Financial Services Group has extensive experience helping businesses appropriately protect the consumer/financial information that they touch. Attorneys with experience in intellectual property and financial services help clients draft privacy policies, website terms and conditions, vendor agreements, and information security policies. Services also include appropriate data breach management/responses, including compliance with consumer and regulatory notification requirements and compliance with payment card industry rules.  Patient and medical data, governed by HIPAA regulations and parallel state rules, are at the forefront of concerns for any business or person in the medical field. Health Care attorneys on our Team handle myriad situations and advise health care businesses in acquiring, implementing and negotiating electronic health record systems and related services.
Disputes over Intellectual Property
Litigators on our Team regularly handle sensitive, high-stakes intellectual property matters, including patent, trade secret, copyright and trademark cases in Maryland and in courts throughout the country. We also handle disputes over trademark registration at the Trademark Trial and Appeal Board. Our litigators frequently provide pre-suit analysis and advice to assist clients in avoiding litigation when it is possible. As seasoned trial lawyers, our litigators obtain courtroom results when litigation is necessary. Our litigators also work collaboratively with transactional attorneys to create a team with deep understanding of the nuances of the agreements or disputes being litigated, drawing upon the deep subject matter expertise of these attorneys. I am a business owner considering a new software system for our operation. What do I need to know?
Ensure you have written contracts with your programmers so that you own the rights to the creation.
If you are hiring a company to provide the software, have a good list of the functionality, so you can hold the programmer to ensure the system works as described!
Consider who owns the data from the old and new system, who gets to use it, and how it will be migrated from old to new.
For more information or to understand how to "ensure" or "consider" the "if" in any of these scenarios, please contact Ned T. Himmelrich.
The information contained herein is not intended to provide legal advice or opinion and should not be acted upon without consulting an attorney.