Events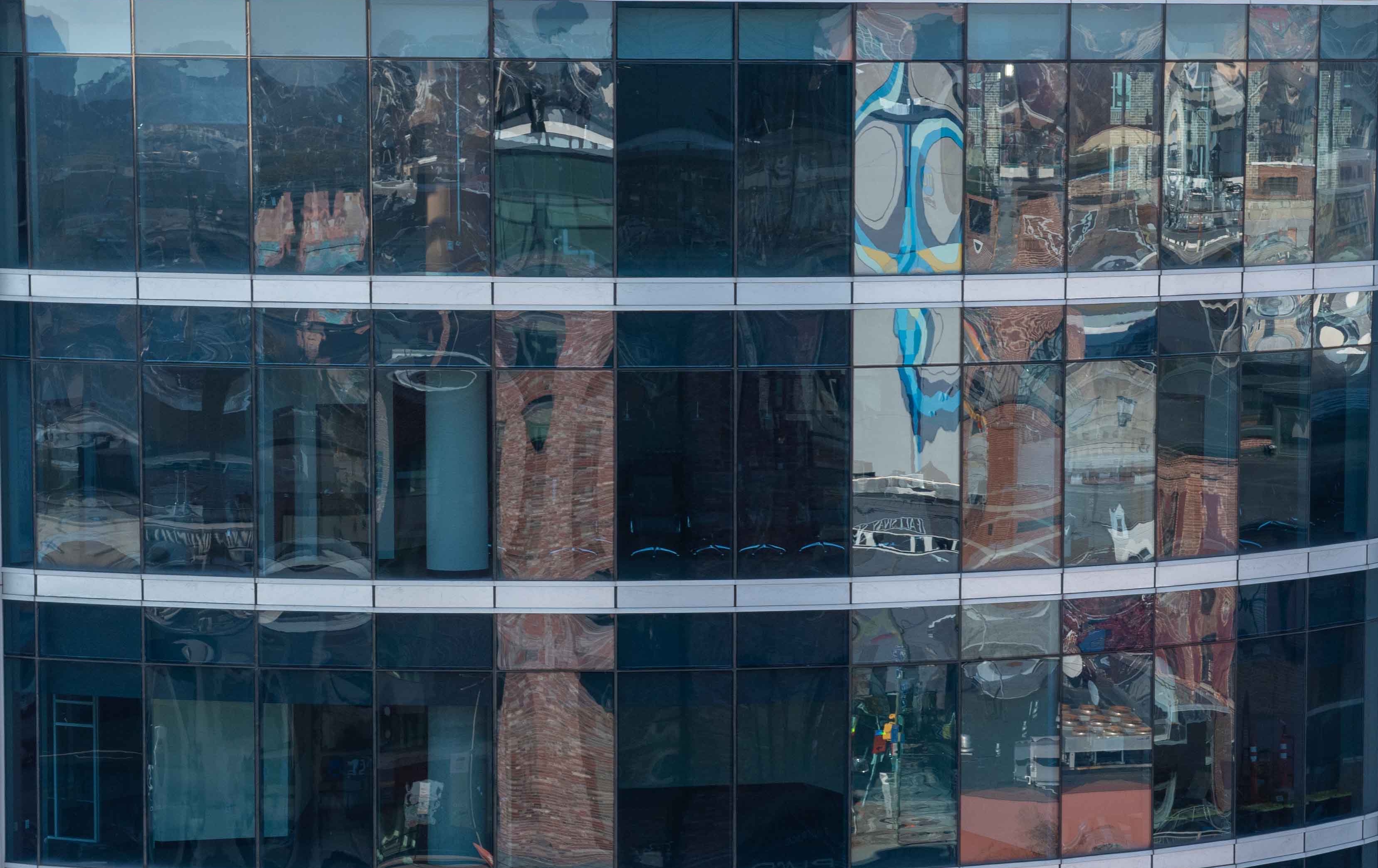 The Digital Age - What Business Lawyers Need To Know About Issues Their Clients Will Face
Ned Himmelrich co-presented at the Maryland State Bar Association Advance Institute.  An outline of the presentation is below.
I.Quick Hits
A.Problems that Arise More Often than Not.
1.Before a client goes public with any name or brand, get the domain name, Facebook page, Twitter handle, Instagram account, etc.  It saves a lot of heartache -- and money.
2.Make sure the domain name is registered in the Company's name, not an employee's or web designer's.
3.Never say never in privacy policies, unless you are certain.
4.Guard passwords carefully and change them often.
5.Client must not use photos, texts or website "look and feel" it has no right to use.
6.The photographer, copy writer, musician or the software developer who created the work the client is using without permission will eventually find you.  Get a license.
7.You can find most anything about an adversary's use on the Internet:
a.Prior websites at:  The Wayback Machine at www.archive.org
b.Who owns the domain name -- a whois search:  http://www.networksolutions.com/whois/index.jsp
c.How entities use their trademark:  http://tmsearch.uspto.gov/
d.And then there is always: www.google.com
8.When a client hires an independent contractor to create copyrightable work (website, App, graphics, written copy), just because client pays the "artist" does not make the client the owner of the creation.  Without a contract assigning rights, the artists owns the work and the client has a non-exclusive right to use the work for whatever purposes can be implied as the meeting of the minds.
II.Handling Bad Reviews or Badmouthing on Facebook, Etc.
A.Addressing the Situation.
1.Silence is often the best course of action.  Let it dissipate.
2.Providing a retort is safer on review sites if polite and even-tempered.  Not defensive.
3.Do not post fake reviews.  It gets client in more trouble and creates unclean hands.
4.Asking satisfied customers to post a positive review is OK; providing any type of consideration to a customer in any way that is tied to the review (actual or implied) is not acceptable. 
B.Related Item.  Under Federal Trade Commission regulations, if any reviewer receives any type of consideration, that fact must be disclosed adjacent to the review. https://www.ftc.gov/sites/default/files/documents/one-stops/advertiseme…
C.Defamation in Maryland.
1.Elements of Cause of Action:  To establish a prima facie case of the common law tort of defamation in Maryland, a plaintiff must establish four elements: (1) that the defendant made a defamatory statement to a third person, (2) that the statement was false, (3) that the defendant was legally at fault in making the statement, and (4) that the plaintiff suffered harm. Offen v. Brenner, 402 Md. 191, 198, 935 A.2d 719, 723–24 (2007). A defamatory statement is one "which tends to expose a person to public scorn, hatred, contempt or ridicule, thereby discouraging others in the community from having a good opinion of, or from associating or dealing with, that person." Batson v. Shiflett, 325 Md. 684, 722–23, 602 A.2d 1191, 1210 (1992). A false statement is one that is not substantially correct. Id. at 726, 602 A.2d at 1212. The plaintiff has the burden of proving falsity. Id. Whether a publication is defamatory is a question of law for the court.   Hosmane v. Seley-Radtke, --- A.3d ---, 689 SEPT. TERM 2014, 2016 WL 743628, at *4 (Md. Ct. Spec. App. Feb. 24, 2016)
2.Maryland Proposed Legislation:
http://mgaleg.maryland.gov/webmga/frmMain.aspx?pid=billpage&stab=01&id=hb0131&tab=subject3&ys=2016RS
(As of 3/29/16)
COMMERCIAL LAW 14–1325.
HOUSE BILL 131
(A)       (1) IN THIS SECTION THE FOLLOWING WORDS HAVE THE MEANINGS
            (2) "CONSUMER" MEANS AN ACTUAL OR A PROSPECTIVE PURCHASER, LESSEE, OR RECIPIENT OF CONSUMER GOODS OR SERVICES.
            (3) "CONSUMER GOODS OR SERVICES" MEANS GOODS OR SERVICES THAT ARE PRIMARILY FOR PERSONAL, HOUSEHOLD, OR FAMILY PURPOSES.
(B) A CONTRACT OR A PROPOSED CONTRACT FOR THE SALE OR LEASE OF CONSUMER GOODS OR SERVICES MAY NOT INCLUDE A PROVISION WAIVING THE CONSUMER'S RIGHT TO MAKE ANY STATEMENT CONCERNING:
(1)  THE SELLER OR LESSOR;
(2)  EMPLOYEES OR AGENTS OF THE SELLER OR LESSOR; OR
(3)  THE CONSUMER GOODS OR SERVICES.
(C) A PERSON MAY NOT:
            (1) THREATEN OR SEEK ENFORCEMENT OF A CONTRACT PROVISION PROHIBITED UNDER SUBSECTION (B) OF THIS SECTION; OR
            (2) PENALIZE A CONSUMER FOR MAKING ANY STATEMENT PROTECTED UNDER SUBSECTION (B) OF THIS SECTION.
(D) A WAIVER OF ANY PROVISION OF THIS SECTION IS CONTRARY TO PUBLIC POLICY AND IS VOID AND UNENFORCEABLE.
(E) THIS SECTION MAY NOT BE CONSTRUED TO PROHIBIT OR LIMIT A PERSON:
(1) THAT HOSTS ONLINE CONSUMER REVIEWS OR COMMENTS FROM REMOVING A STATEMENT THAT IS OTHERWISE LAWFUL TO REMOVE; OR
(2) FROM INCLUDING IN A CONTRACT OR A PROPOSED CONTRACT FOR THE SALE OR LEASE OF CONSUMER GOODS OR SERVICES A PROVISION PROHIBITING A CONSUMER FROM DISCLOSING PROPRIETARY INFORMATION, TECHNIQUES, OR PROCESSES; OR
(3) FROM BRINGING AN ACTION ALLEGING THAT A STATEMENT MADE BY A CONSUMER IS DEFAMATORY.
A VIOLATION OF THIS SECTION IS:
            (1) AN UNFAIR AND DECEPTIVE TRADE PRACTICE WITHIN THE MEANING OF TITLE 13 OF THIS ARTICLE; AND
            (2) SUBJECT TO THE ENFORCEMENT AND PENALTY PROVISIONS CONTAINED IN TITLE 13 OF THIS ARTICLE.
SECTION 2. AND BE IT FURTHER ENACTED, That this Act shall be construed to apply only prospectively and may not be applied or interpreted to have any effect on or application to any contract entered into before the effective date of this Act.
SECTION 3. AND BE IT FURTHER ENACTED, That this Act shall take effect October 1, 2016.
D.Federal Legislation -- Consumer Review Freedom Act of 2015.
1.Passed Senate Amended (12/14/2015)
(Sec. 2) This bill makes a provision of a form contract void from the inception if it: (1) prohibits or restricts an individual who is a party to such a contract from engaging in written, oral, or pictorial reviews, or other similar performance assessments or analyses of, including by electronic means, the goods, services, or conduct of a person that is also a party to the contract; (2) imposes penalties or fees against individuals who engage in such communications; or (3) transfers or requires the individual to transfer intellectual property rights in review or feedback content (with the exception of a nonexclusive license to use the content) in any otherwise lawful communications about such person or the goods or services provided by such person.
A "form contract" is a contract with standardized terms: (1) used by a person in the course of selling or leasing the person's goods or services, and (2) imposed on an individual without a meaningful opportunity to negotiate the standardized terms. The definition excludes an employer-employee or independent contractor contract.
The standards under which provisions of a form contract are considered void under this Act shall not be construed to affect:
legal duties of confidentiality;

civil actions for defamation, libel, or slander; or

a party's right to establish terms and conditions for the creation of photographs or video of such party's property when those photographs or video are created by an employee or independent contractor of a commercial entity and are solely intended to be used for commercial purposes by that entity.

 

Such standards also shall not be construed to affect any party's right to remove or refuse to display publicly on an Internet website or webpage owned, operated, or controlled by such party content that: (1) contains the personal information or likeness of another person or is libelous, harassing, abusive, obscene, vulgar, sexually explicit, inappropriate with respect to race, gender, sexuality, ethnicity, or other intrinsic characteristic; (2) is unrelated to the goods or services offered by or available at such party's website; or (3) is clearly false or misleading.

 

A provision shall not be considered void under this Act to the extent that it prohibits disclosure or submission of, or reserves the right of a person or business that hosts online consumer reviews or comments to remove, certain: (1) trade secrets or commercial or financial information; (2) personnel and medical files; (3) law enforcement records; (4) content that is unlawful or that a party has a right to remove or refuse to display; or (5) computer viruses or other potentially damaging computer code, processes, applications, or files.

A person is prohibited from offering form contracts containing a provision that is considered void under this Act.

 

Enforcement authority is provided to the Federal Trade Commission (FTC) and states.

The FTC must provide businesses with nonbinding best practices for compliance.

 
III.Ownership and Value of Domain Names, Social Media Accounts, Likes, Friends, Followers, Etc.
A. Are Domain Names Property Rights (General Intangibles) or Services/Contract Rights?
1.Property Right -- Kremen v. Cohen, 337 F. 3d 1024 (9th Cir. 2003): Sprinkler Warehouse, Inc. v Systematic Rain, Inc. No. A14–1121. (Minn. March 23, 2016)
2.Contract Right -- Network Solutions, Inc. v. Umbro Int'l, Inc., 259 Va 759; 529 SE 2d 80 (2000).
B. Are "Likes" Property to be Secured and Valued?
1.Not Property.  A Like is owned by the person Liking, not by the company Liked.  Mattocks v. Black Entm't Television LLC, 43 F. Supp. 3d 1311, 1316-17 (S.D. Fla. Aug. 20, 2014)).  Case grew from Facebook migrating the Likes from one page to another at the request of the company that hired the originator of the page and pursuant to a contract.  Claims by the scorned originator/seller/employee of tortious interference with contract, breach of contract and conversion were all denied.  Conversion occurs only if the plaintiff owns the asset.  The ability to revoke a Like made the Like tenuous and not the property of the Liked.
Reasons this may not have been the correct decision:
- How could Facebook migrate a Like to a different page owned by the Liked if the user actually owns the Like?
- Likes add value to a business.  That means they are an asset of the business.  It creates a problem not to have a vehicle to protect and secure that asset.
2.Property.  Are "Like subscriber lists, business social media accounts provide valuable access to customers and potential customers. The fact that those customers and potential customers can opt out from future contact does not deprive the present access of value. Just as Facebook Users can 'unlike' a Page at any time, subscribers to email lists can also, by federal law, opt out at any time."  In re CTLI LLC, 528 B.R. 359, 366 (Bankr. S.D. Tex. 2015), (citing In re Borders Grp. Inc., No. 11-10614 MG, 2011 WL 5520261, at *13 (Bankr. S.D.N.Y. Sept. 27, 2011)).  Note that this was a dispute between the owner and the debtor over who owned the account.  It was not a specifically a dispute of whether the Facebook account (and Likes), as social media accounts, are a form of property.
C.Other Cases
1.PhoneDog v. Kravitz, No. 11-03474 (N.D. Cal. Nov. 8, 2011).  Court did not conclude in this preliminary action whether the followers of a Twitter account needed to be returned as property.  Parties settled.
2.Eagle v. Morgan, 11-4303 (E.D. Pa. Mar. 12, 2013).  Improper use of LinkedIn account found on non-IP grounds, but court could not determine value of the account itself.
D.Practice Tips.
1.In drafting assignments, sales, security agreements, etc, do not forget to identify social media accounts.  Think through how they are controlled and maintained.  Add covenants in the loan documents regarding passwords; usage of accounts.
2.Consider who has access to passwords on a business's accounts.  The owner, or a (very) trusted employee should possess them or know where to find them. 
3.Make sure ownership is in the name of the entity, or the sole shareholder.  Not an employee or outside vendor, such as a web developer, who obtained the login or account initially.
4.Valuation runs the gamut.  Accountants and analysis are wary to place a high value on Likes and Followers.  Journalists and marketers claim the value is high.
IV.Current State of Adwords  -  Plus related FTC Guidance
A.Clear Trend is to allow use by competitors.  More cases are ruling that it is the content of the advertisement that the user sees that should be the focus of the anaylsis, not the underlying unseen workings of the software. 
1.The original test had been "Initial Interest Confusion."  If the meta tags in the underlying software caused the web browser to present the user with ABC's website when the user typed in XYZ, then that was sufficient for infringement.  Inclusion in the meta-tags  was considered trademark usage. Brookfield Communications, Inc. v. W. Coast Entertainment Corp., 174 F.3d 1036, 1062–63 (9th Cir. 1999)).
2. "M-Edge also seeks to rely upon two e-mails in which Amazon officials discuss setting up internet search terms using the keyword "M-Edge."  . . . [A]mazon employee acknowledges "creat[ing] a sparkle specifically for M-Edge keywords that also directs to Accessories homepage." MSJ Opp. Ex. 91.  In the context of this e-mail, a "sparkle" is a link displayed alongside search results for an M-Edge product that directs a user to another company's related product. Amazon has admitted to bidding for searches based on the M-Edge keyword.  MSJ Ex. 22 ¶¶ 2-3.  M-Edge engages in the same practice with its competitors' keywords.  MSJ Ex. 28.   Amazon presents legal authority supporting the permissibility of such practice.  See 1-800 Contacts, Inc. v. Lens.com, Inc., 722 F.3d 1229 (10th Cir. 2013); Network Automation, Inc. v. Advanced Sys. Concepts, Inc., 638 F.3d 1137 (9th Cir. 2011).  Therefore, this conduct cannot serve as a basis for a claim of unfair competition." M-Edge Accessories LLC v. Amazon.com Inc., 2015 WL 403164 (D. Maryland Jan. 29, 2015). [emphasis added]
3.Cases Behind the M-Edge String Cite.
a.1-800 Contacts, Inc. v. Lens.com, Inc., 722 F.3d 1229, 1243–45 (10th Cir. 2013) looked at the data behind the search activity.  Lens.com did lure some unsuspecting consumer from 1-800-Contacts, but when presented with the unwanted website, only 1.5% of the consumers clicked through to other pages on the Lens.com site.  This was insufficient for a finding of confusion. 
b.Network Automation, Inc. v. Advanced Sys. Concepts, Inc., 638 F.3d 1137, 1142 (9th Cir. 2011).  76. Id. at 1148–49, 1152 ("Given the multifaceted nature of the Internet and the ever-expanding ways in which we all use the technology, however, it makes no sense to prioritize the same three factors for every type of potential online commercial activity."). 77. Id. at 1152; see Toyota Motor Sales, U.S.A., Inc. v. Tabari, 610 F.3d 1171, 1179 (9th Cir. 2010) ("But in the age of FIOS, cable modems, DSL and T1 lines, reasonable, prudent and experienced internet consumers are accustomed to such exploration by trial and error. They skip from site to site, ready to hit the back button whenever they're not satisfied with a site's contents. They fully expect to find some sites that aren't what they image based on a glance at the domain name or search engine summary."
4.More Recent (non-Maryland) Case:  Cases behind the "BPI points to no case indicating that the simple purchase of advertising keywords, without more, may constitute initial interest confusion. As noted, "[i]nitial interest confusion . . . occurs when a customer is lured to a product by the similarity of the mark . . . ." [Promatek v. Equitrac] Thus, the "luring" becomes the critical element. In situations such as the one presented here, the use of a keyword encompassing a competitor's terms does not necessarily produce an infringing advertisement; it is the content of the advertisement and/or the manner in which the mark is used that creates initial interest confusion."  USA Nutraceuticals Group, Inc. v. BPI Sports, LLC, 2016 WL 695596 (S.D. Fla. Feb. 22, 2016)."
B.Teachings.
1.The general rule is that the line of when there is/is not confusion is usually somewhere in the 10 – 20% range.  Unless there is a click-through rate of more than 10%, a plaintiff may have a difficult time.  Normal internet advertising click-through rates are well below this.
2.Cases have settled prior to a full decision on the merits or an appellate decision, which has left the case law somewhat unrefined.
3.Bad faith used to be more important. Mobil Oil Corp. v. Pegasus Petroleum Corp., 818 F.2d 254 (2d Cir. 1987).  Now it may not be.
4.The resulting website is important. Network Automation, Inc. v. Advanced Sys. Concepts, Inc., 638 F.3d 1137 (9th Cir. 2011).
5.Evidence of actual confusion could trump any of this. 1-800 Contacts, 722 F.3d at 1245, 1248–49.  In the end, "Actual Confusion" serves as evidence of "Likelihood of Confusion."  Likelihood of Confusion is the core inquiry in any trademark case.
6.For a discussion of why these cases are misguided and why Adwords should be seen as infringing, see Protecting Business in the Digital Age: A New Perspective on Trademark Law and Keyword Advertising, Drake Law Review Volume 63, No. 3, Third Quarter 2015.
C.Federal Trade Commission related guidelines.
1.Native Advertising (December 2015). Does an advertisement look deceptively like the content of the website?   https://www.ftc.gov/tips-advice/business-center/guidance/native-adverti…
2.Endorsement Guideline (updated May 2015).  Needed disclosures in making endorsements (online and otherwise). https://www.ftc.gov/tips-advice/business-center/guidance/ftcs-endorseme…
3..com Disclosures (updated March 2013).  Needed disclosures online,    https://www.ftc.gov/system/files/documents/plain-language/bus41-dot-com…
4.Marketing Your Mobile App (April 2013).  What to think about in creating an App. https://www.ftc.gov/tips-advice/business-center/guidance/marketing-your-mobile-app-get-it-right-start
V.Using Third Party Content
A.Copyright.
1.Just because something is on the Internet does not mean it is free for the taking.  Clients do not understand this.  Sometimes lawyers do not either.
2.Always question where materials originated.  Always ask who may have a claim.
3.Photographs are the most tempting and lowest hanging fruit.
4.Check the Terms of Service on the website where the photograph exists to see if use is allowed, and the extent.  Commercial?  Limited purpose? 
5.Lack of copyright notice does not mean lack of copyright claim.
6.Just because someone forwarded the photo or narrative does not mean it can be posted on a website. 
7.Caveat:  Links to articles are not infringing.  Reproduction of the article may be. 
B.Right of Publicity.  When using a photograph, consider the right of the photographer and the right of the person depicted.  They have two separate considerations.
C.Trademark. 
1.Use of another's trademark is permitted so long as the use is truthful and not implying a connection between the two. 
2.Nominative Fair Use: You can use the name of a brand to identify a brand in discussion.  You cannot use the name of a brand to connote endorsement or connection.  Is the trademark used within the body of the website or as a headline or callout?  Is the famous logo more pronounced or in keeping with the rest of the narrative?  Would consumers likely be confused as to whether there is some affiliation, endorsement or sponsorship?
D.Copyright Fair Use
1.The counterpoint is the notion of fair use.
2.If the new use is minimal or "Transformative" it is likely deemed fair use.  A use that "adds something new, with a further purpose or different character, altering the first with new expression, meaning, or message." Campbell v. Acuff–Rose Music, Inc., 510 U.S. 569 (1994); Bouchat v. Baltimore Ravens Ltd. Partnership, 737 F.3d 932 (2013).
3.Statutory parameters (17 U.S.C. §107).  In determining fair use, courts will consider the following:
a.The purpose and character of the use (including whether such use is of a commercial nature or is for nonprofit educational purposes);
b.The nature of the copyrighted work;
c.The amount and substantiality of the portion used in relation to the copyrighted work as a whole; and
d.The effect of the use upon the potential market for or value of the copyrighted work.
4.There is a bit of a trend to be more lenient in allowing use, due to growing acceptance of how the Internet works.   It is a possible evolution in determining what is fair.
a.Authors Guild v. Google, Inc., 804 F.3d 202 (2d Cir. 2015)  Can Google digitize books to show portions of content? 
"In sum, we conclude that: (1) Google's unauthorized digitizing of copyright-protected works, creation of a search functionality, and display of snippets from those works are non-infringing fair uses. The purpose of the copying is highly transformative, the public display of text is limited, and the revelations do not provide a significant market substitute for the protected aspects of the originals. Google's commercial nature and profit motivation do not justify denial of fair use. (2) Google's provision of digitized copies to the libraries that supplied the books, on the understanding that the libraries will use the copies in a manner consistent with the copyright law, also does not constitute infringement. Nor, on this record, is Google a contributory infringer.  [Emphasis added]
b.Rosen v. eBay, Inc., CV 13-6801 MWF EX, 2015 WL 1600081, at *21 (C.D. Cal. Jan. 16, 2015),  Is eBay liable for using images on its site of an item that itself is an alleged to be incorporating an infringing photograph? 
"The widespread use of [content delivery networks] means that most content is passed from a service provider to one or more third parties before reaching an end user. It is this copying and distribution of copyrighted material for which Rosen claims eBay is liable. However, such usage is minimal and is a crucial part of maintaining not only internet commerce, but the efficient operation of the internet generally. It also causes only minor and wholly incidental copying and distribution of images. The Ninth Circuit held that Google's use of cached copies of pages was fair use because it was an automatic process carried out to improve a user's internet experience, and not to exploit the copyrighted works. Amazon.com, 508 F.3d at 1169–77. As in Amazom.com, eBay's use of CDNs is designed to 'enhance [a user's] use, not to supersede the copyright holders' exploitation of their works.' Id. at 1169. eBay's use of CDNs is highly analogous and is fair use." [Emphasis added]
c.Lenz v. Universal Music Corp., --- F.3d ---- (2016 WL 1056082) 9th Cir 2016).  The opinion and dissent filed on September 14, 2015 and published at 801 F.3d 1126 are hereby amended.  Can plaintiff request a "Takedown Notice" against alleged copyright infringer without first considering if the use is a Fair Use? This is the "Dancing Baby" case – 29 Second YouTube video of toddler dancing to Prince's "Let's Go Crazy." Prince is notoriously aggressive.   https://www.youtube.com/watch?v=N1KfJHFWlhQ   
"We conclude that because 17 U.S.C. § 107 created a type of non-infringing use, fair use is "authorized by the law" and a copyright holder must consider the existence of fair use before sending a takedown notification under § 512(c). … Universal faces liability if it knowingly misrepresented in the takedown notification that it had formed a good faith belief the video was not authorized by the law, i.e., did not constitute fair use.   To be clear, if a copyright holder ignores or neglects our unequivocal holding that it must consider fair use before sending a takedown notification, it is liable for damages under § 512(f). If, however, a copyright holder forms a subjective good faith belief the allegedly infringing material does not constitute fair use, we are in no position to dispute the copyright holder's belief even if we would have reached the opposite conclusion. A copyright holder who pays lip service to the consideration of fair use by claiming it formed a good faith belief when there is evidence to the contrary is still subject to § 512(f) liability." [Emphasis added]
VI.Keeping Trademark Registrations Current.
A.In trademark law, using a mark in the marketplace provides common law rights in the territories where those goods or services are offered.  Registration is a strong added bonus that reserves rights nationwide for when client may begin using the mark in other territories.
B.Trademarks relate to particular goods and services, so registration with the US Patent and Trademark Office requires the applicant to list the goods and services with some particularity.  The art in drafting a trademark application is to describe what is currently used, yet be as vague as the PTO will allow so that the description might include future products.  If client is a software developer, do not be quite particular about the media on which the software is stored, in case it changes.
C.To support a registration, the registrant periodically needs to show use in commerce of the items in the registration.  Even during the time the mark is registered, it is subject to cancellation if the registrant is no longer using the mark for the goods or services identified in the registration.  A third party could move to cancel the registration and squeeze in as the "prior user."  The priority would not be in areas where the registrant is using its newer products, but would be a benefit in territories where there are not yet sales. 
D.Think ahead of what items may be obsolete and how to file new applications for future protection.  For registered marks, periodically review clients' current registrations to be sure none are outdated, or destined to be outdated.
E.Sample Registration with Possibly-Outdated Items.
Word Mark     SHADOW MOUNTAIN
Goods and Services    IC 035. US 100 101 102. G & S: On-line retail store services featuring pre-recorded audio cassette tapes, compact discs and DVDs featuring music, speeches, and audio books and books, pamphlets, brochures and newsletters on a variety of topics. FIRST USE: 19991020. FIRST USE IN COMMERCE: 19991020
Filing Date      August 15, 2003
Registration Number   2897312
Registration Date        October 26, 2004
Owner (REGISTRANT) Deseret Book Company CORPORATION UTAH 57 West South Temple Salt Lake City UTAH 84101
Register           PRINCIPAL
Affidavit Text SECT 15. SECT 8 (6-YR). SECTION 8(10-YR) 20141018.
Renewal          1ST RENEWAL 20141018
F. The same issue arises when clients were offering their materials on paper, when it is now offered only digitally.  A hype-technical consideration is whether the digital materials are downloadable, which puts them in Class 9, or non-downloadable (such as Software as a Service), which puts them in Classes 41 or 42.
G.PTO recently started a pilot program to test if certain amendments will work.   Impacted rules are 37 CFR §2.713(e) and Trademark Manual of Examining Procedure §1609.03.
H. All things being equal, register a trademark.  In the 21st Century, Federal trademark registration has had the unintended extra benefit of being a good weapon against potential infringers when the issue arises in the context of online usage and account names (domain names, Facebook names, etc).  Internet companies and arbiters will much more readily stop the infringing use of a registered trademark than they will for common law (unregistered) trademarks.  
VII.Mobile Apps
A.Clear Underlying Rights.
1.Patents, technology.  Own it or license it.  Every last bit of it.
2.Copyright, coding.
a. Rights from independent programmers;
b.Rights to all creative works:  graphics, music, narrative, and photos. 
c.Right of publicity of identifiable people. 
d.Or is it a Work Made For Hire developed by an employee within the scope of his/her work? It is no different than clearance for a motion picture.  Review every element.
3.Is client using Open Source code?  If so, is client amenable to letting all others use the code as well?  Will client be able to charge others for Apps that include Open Source code?
4.Trademarks and logos.   Clear availability under the Likelihood of Confusion" standard.
5.Trade Secret:  It is difficult/tricky to include trade secrets in Apps, because a trade secret retains its value/protection only if the owner takes reasonable steps under the circumstances to maintain its confidential nature.
6.Be aware of each manufacturer's privacy policy.  Be cautious and purposeful about what data client collects, and accurately disclose information about that collection and usage.
7.Be aware of the Children's Online Privacy Protection Act  (16 CFR 312). Special rules if the App is directed to children under 13.  It is best to state that use by 12 and under is prohibited.  But if children are to be users, bone up on COPPA.
8.Understand if the App will promote infringement or other bad acts, and if client has a defense to being an accessory to infringement or defamation.  Apps, on phones are mobile.  They can get client into more trouble because client can capture more items, such as streaming performances and revealing otherwise private activities.
B.Approval Policies Set by Device Manufacturers.
1.Apple (for iPhone): https://developer.apple.com/app-store/review/guidelines/
2.Google (for Android): http://developer.android.com/guide/index.html
3.Amazon App Store (for Android): https://developer.amazon.com/public/support/submitting-your-app/tech-docs/submitting-your-app
Samsung (for Galaxy): http://developer.samsung.com/app-certification/self-check-list-mobile
Date
April 14, 2014
Type
Speaker
Teams