George F. Ritchie, Member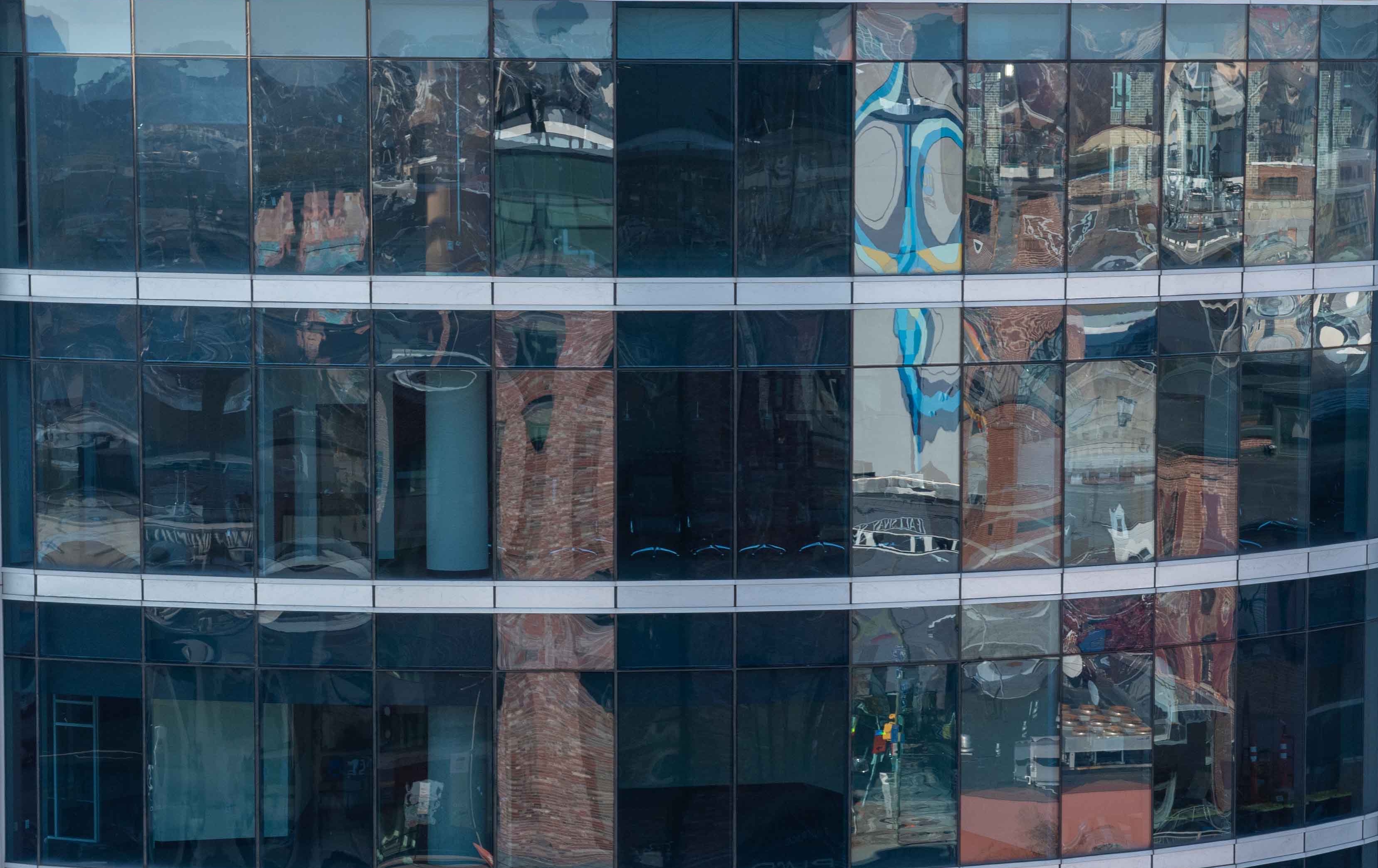 Don't play everything or everytime. Let some things go by.

George was named to Best Lawyers 2024 for Real Estate Litigation.
George is Chair of the firm's Litigation practice group.
He is a trial lawyer and adviser with more than 25 years of experience handling high-stakes litigation matters and other strategic challenges facing private and public companies. His practice focuses on intellectual property, environmental, construction, employment and related corporate matters.
He also counsels clients on risk avoidance, crisis management and company-sensitive issues across a broad spectrum of industries. George has particular expertise in advising clients on matters relating to enforceability of restrictive covenants in employment matters, trade secret protection and enforcement, and construction disputes.
He represents domestic and international clients in state and federal courts across the country and in various arbitral forums.
In addition to his courtroom work, George has substantial experience representing companies and individuals involved in government investigations, including matters relating to securities and accounting fraud, housing discrimination, and consumer protection violations. George regularly provides pre-litigation analysis and advice to clients and has lectured extensively on the importance of pre-litigation planning and expert witness development.
Commercial Litigation
Represented a biotechnology start-up in bet-the-company litigation against its former CEO and a competitor for misappropriation of novel genomic-based assays for development of late-stage cancer treatment.
Represented manufacturer of alternative health care products in matter involving patent, trade secret and professional malpractice claims. Case settled successfully after two weeks of trial in federal court.
Investigation and successful resolution of a multimillion-dollar dispute between a major U.S. food producer and a Southeast Asian manufacturer involving intellectual property, product liability and U.C.C. issues.
Defeated Motion for Temporary Restraining Order filed against a regional distributor of food products by a local distributor in Maryland state court after a three-day hearing. Case involved claims for trade secret misappropriation, unfair competition and tortious interference with an employment agreement.
Successful representation of U.S. company in parallel proceedings in U.S. federal court and courts in the United Arab Emirates and Kuwait in breach of contract matter.
Obtained dismissal of a $300 million breach of contract action against a national retailer of home improvement products and services. Client has used the decision in successful defense of similar lawsuits across the country.
Represented publicly held bank in hostile takeover/proxy litigation in federal court. Case successfully settled after prevailing on motion to dismiss which knocked out majority of plaintiff's claims.
Obtained summary judgment (affirmed on appeal) for majority outside shareholders of privately held company in Baltimore in federal court against stock dilution and poison pill maneuvers by insider shareholders, clearing way for successful sale of the company.
Obtained $2 million judgment on behalf of printing company against manufacturer and installer of computerized printing presses after a four-day jury trial in federal court.
Construction Litigation
Defended scaffolding company in state court case involving scaffolding collapse in downtown Baltimore against claims of construction defect, negligence and misrepresentation; case successfully settled on eve of summary judgment hearing.
Defended breach of contract and indemnity action involving additions to a food manufacturing plant in Virginia; contractor sought indemnity from the food manufacturer for its errors and cost overruns in construction; case was decided in the food manufacturer's favor on summary judgment; Fourth Circuit Court of Appeals upheld judgment.
Prevailed on motion to dismiss breach of contract action brought by subcontractor against a national home improvement company for site work and store renovations in federal court because subcontractor's exclusive remedy was to seek mechanic's lien as it was not in privity with the home improvement company.
Defended a food manufacturer in mechanics' lien case in Baltimore City; obtained pre-show cause hearing dismissal of case because matter in controversy was insufficient to support lien claim.
Represented developer/owner in architect malpractice and breach of contract case against national architectural firm relating to incorrectly designed garage for residential condominium and apartment building in arbitration matter before the American Arbitration Association. Case settled successfully.
Defended manufacturer of pipe insulation product in construction defect case in state court brought by owner of government-subsidized houses; case settled successfully.
Conducted investigation into claims of negligence, breach of contract and misrepresentation on behalf of professional sports stadium owner in California against contractor who improperly painted seating and railing structures inside stadium; case settled pre-suit.
Defended architectural firm in wrongful death case in Baltimore City involving claims of negligent design and construction of highway overpass; prevailed on motion to dismiss based on statute of limitations.
Defended drywall installation company against allegations of overbilling and negligent installation by general contractor; case successfully settled pre-suit.
Ongoing representation in federal court of tenant who funded improvements to leased premises that landlord failed to construct.
Representation of roofing contractor in state court in case brought by church for negligent construction and breach of contract; case settled with de minimus payment.
Represented casino owner and operator in claims for construction defect and breach of contract relating to defective design and location of electrical systems, which were constructed several feet below water level in Baltimore Harbor, and damaged during flooding; case successfully settled pre-trial.
Representation of flooring manufacturer in case brought in state court in Philadelphia alleging negligent manufacture and design; case settled successfully before discovery commenced.
Ongoing representation of developer/owner of solar power project in state court involving claims by plaintiff of negligence and trespass relating to water intrusion and related damage on plaintiff's property.
Real Estate Litigation
Successfully tried three-day bench trial for solar power company with project on Maryland's Eastern Shore against claims by local landowners that the project's transmission lines trespass upon plaintiff's property.
Ongoing representation of real estate development company in Delaware Chancery Court regarding breach of contract and declaratory judgment claims arising from interpretation of commercial lease with purchase option provision and subsequent sale agreement.
Successfully tried seven-day bench trial in Harford County Circuit Court on behalf of property owners against City of Havre de Grace involving claims of private nuisance and breach of contract; case involved novel issues of municipal law.
Obtained summary judgment for commercial property owner in Baltimore County Circuit Court against claims brought by tenant for breach of purchase option based upon rule against perpetuities. 
Successful representation of commercial marina operator against claims by lender for alleged breaches of pre-payment penalties under terms of commercial loan in federal court.  After defeating lender's motion to dismiss, case was settled successfully.
Successful representation of developer and nonprofit entity which rehabilitated a low-income neighborhood in inner city Baltimore against claims of racial discrimination and breach of contract; prevailed on claims brought by both the Housing and Urban Development Commission and the Maryland Civil Rights Commission and represented entities in investigation brought by the Maryland Consumer Protection Agency.
Ongoing representation of data services company against claims of breach of commercial lease in federal court arising from government contract award for storage of military data for federal agency.
Representation of commercial tenant in breach of lease claims relating to warehouse property in Prince George's County, Maryland; case resolved pre-suit.
Successful representation of commercial property developers in Maryland Tax Court against claims brought by Howard County for unpaid transfer taxes in connection with real estate sales.
Representation of real estate developers in Harford County Circuit Court against claims for breach of contract and declaratory judgment relating to cancellation of real estate sales contract due to imposition by City of Havre De Grace of tax assessments for road and other infrastructure improvements upon property purchaser.
Environmental Litigation
Obtained summary judgment for Maryland state agency in breach of contract and misrepresentation action in Montgomery County Circuit Court brought by the operator of waste-to-energy facility.
Successful representation of owner/operator of waste incinerator facility in Baltimore City in suit seeking to set aside City regulations that imposed more stringent air quality standards on operator than EPA and MDE. 
Successful representation of owner of commercial property in Circuit Court for Baltimore County against neighboring commercial property for benzene migration due to historic uses of neighboring property; case successfully settled before discovery began.
Representation of former owner/operator of Sparrows Point Shipyard in federal court lawsuit against owner/operator of Sparrows Point Steel Mill for benzene migration from historic property uses and resulting EPA and MDE fines imposed on Shipyard.
Prevailed in three-week trial for contract chicken grower in federal court trial in case brought by national environmental advocacy group under the federal Clean Water Act. Case involved novel legal and factual issues of bacterial "fate and "transport" as well as independent contractor law in Maryland.
Ongoing representation of owner of chemical factory site in Baltimore City against claims by neighboring site for alleged heavy metal contamination and private and public nuisance.
Successful defense of commercial chicken farming operator on Maryland's Eastern Shore against claims brought by Maryland Department of Environment for alleged breach of permitting restrictions.
Successful representation of owner of commercial property in New Jersey against claims under New Jersey Spill Act relating to alleged historical discharges of contaminants near hospital site.
Professional and Civic Involvement
Member, American Bar Association; Vice Chair, Business Chair and Unfair Competition Committee, Litigation Section
Member, Bar Association of Baltimore City
Member, Maryland State Bar Association
Member, Defense Research Institute
President, St. Paul's School for Boys Alumni Association, 2015-2016
Publications and Lectures
Co-Presenter, "Emerging Legal Issues in the World of Blockchain Assets:  What You Need To Know and Why You Need to Plan Now," 2023 Corporate Counsel CLE Seminar, February 16-18, 2023
Co-Author, titled "Cryptocurrencies and Fraud Claims: A Short Primer," Practice Points, a publication of the American Bar Assocation's Business Torts & Unfair Competition Committee, September 30, 2021
Co-Author, "How Much Is It Worth? A Look at Trade Secret Damages," Practice Points, a publication of the American Bar Assocation's Business Torts & Unfair Competition Committee, Dec. 6, 2019