Relating to Real Estate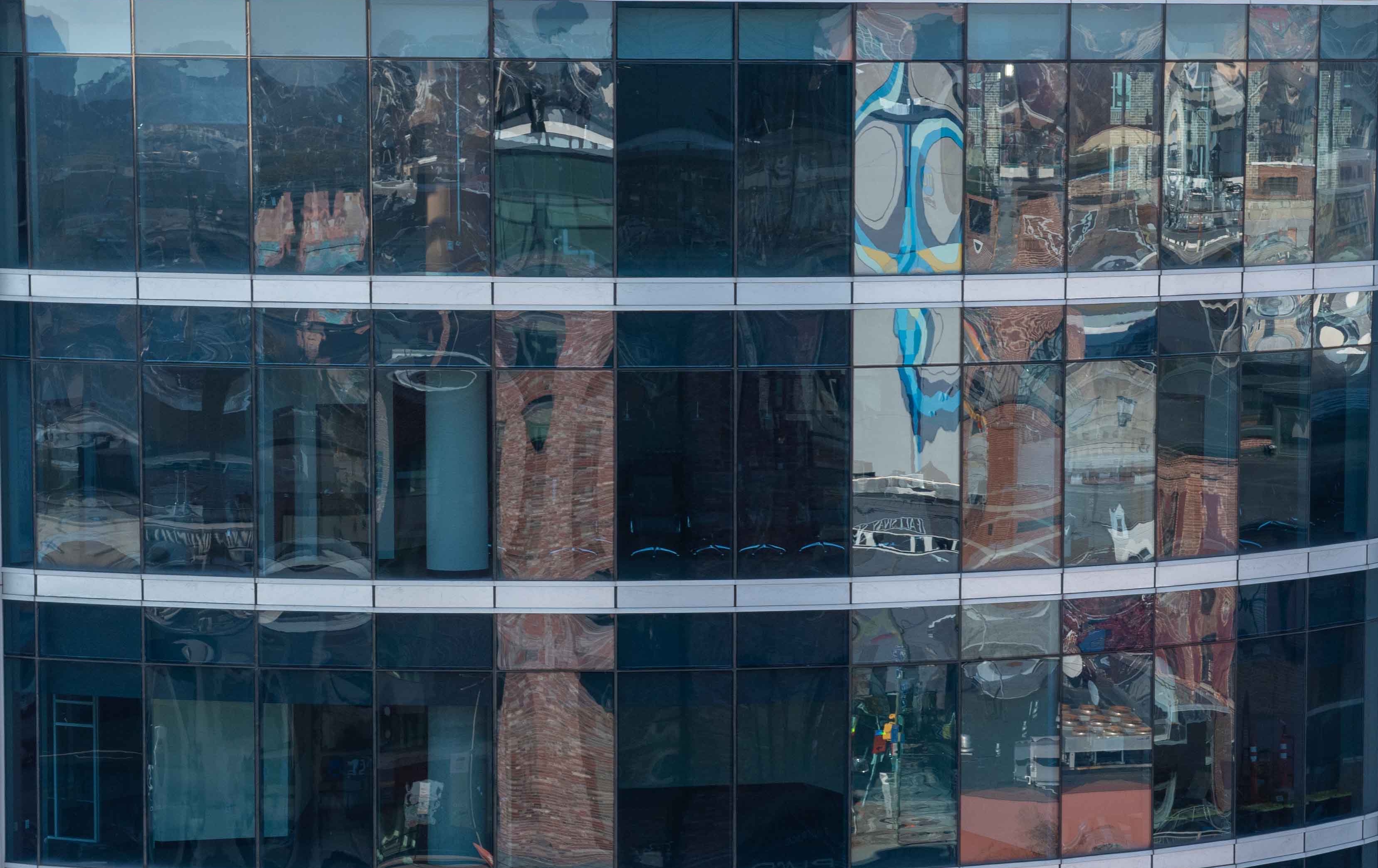 Relating to Real Estate - January 2022
IN THIS ISSUE:
Mortgage Loan Servicers Cannot Charge Fees for Online Payments
On January 19, 2022, the Fourth Circuit Court of Appeals (Court) held that mortgage servicers are debt collectors under the Maryland Consumer Debt Collection Act (MCDCA), and $5 convenience fees charged to borrowers who paid monthly mortgage bills online or by phone violated the MCDCA. In so doing, the Fourth Circuit reversed a decision of the U.S. District Court for the District of Maryland (District Court). Alexander v. Carrington Mortgage Services, LLC, --- F.4th ---, 2022 WL 164018 (4th Cir. Jan. 19, 2022).
Carrington Mortgage Services, LLC serviced the mortgage loans of Ashly Alexander and Cedric Bishop. In addition to permitting payments to be made to an address set forth in the promissory notes, Carrington permitted Ms. Alexander and Mr. Bishop the option of paying online or by phone if they paid a $5 convenience fee. Ms. Alexander and Mr. Bishop each did so numerous times during 2018 and 2019. Ms. Alexander filed a class action suit against Carrington in Maryland state court because of this practice. Carrington removed the case to federal court, and Mr. Bishop was added as a plaintiff.
Contact Ed Levin | 410-576-1900
Return to In This Issue.
Unlicensed Landlord May Evict Residential Tenants
In Velicky v. Copycat Bldg. LLC, --- Md. ---, Nos. 1 & 2, Sept. Term 2021, 2021 WL 5562319 (Nov. 29, 2021), a divided Court of Appeals held that a landlord could avail itself of the summary procedures of the tenant holding over statute to evict two residential tenants who did not vacate their apartments after receiving a 60-day notice to quit despite the fact that the landlord did not have a rental license as required by Baltimore City law.
Contact Ed Levin | 410-576-1900
Return to In This Issue.
Four O'Clock Means Four O'Clock, Or Don't Ask Your Grandson to Send Your Bank Wires
In Ko v. Messer, Chapter 11 Trustee, No. 20-02866, 2021 WL 4463029 (E.D.N.Y. Sept. 29, 2021), the U.S. District Court for the Eastern District of New York (District Court) rejected a contract purchaser's argument that the early closing of a bank wire window excused the purchaser's performance under a contract for the sale of real property. As a result, the District Court affirmed a bankruptcy court decision granting the motion of a Chapter 11 trustee to allow the trustee to retain a deposit and buyer's premium totaling $3,822,000.
Lawrence Coppel wrote this article. Larry, former Senior Counsel at Gordon Feinblatt, can be reached at lawrencecoppel@gmail.com. Ed Levin edited this article.
Return to In This Issue.
Notice of Mechanics' Lien Filing? Take These Five Steps
While common in the construction world, the anxiety and stress of mechanics' lien filings never get easier with time. By its nature, mechanics' lien litigation is expensive, often rushed and fraught with a number of procedural complications that a party litigating a normal contract claim would not face. Most worrisome to an owner is the potential breach of loan covenants that might be caused by the establishment of a mechanics' lien.
While all issues relating to the defense and successful resolution of a mechanics' lien matter are beyond the purview of this article, every owner should know these five steps to take immediately if served with a Notice of Intention to Claim a Mechanics' Lien (NOI) or a mechanics' lien lawsuit.
Return to In This Issue.
Developer's Action Against Protesting Residents Dismissed as SLAPP Suit
In MCB Woodberry Dev., LLC v. Council of Owners of Millrace Condo., Inc., --- Md. App. ---, No. 1187, Sept. Term 2020, 2021 WL 5937413 (Dec. 16, 2021), a case of first impression by a Maryland state appellate court, the Court of Special Appeals (CSA) upheld a decision of the Circuit Court for Baltimore City that had found that a developer's lawsuit against two associations and five individuals who protested the developer's plans to amend the approved Planned Unit Development (PUD) plan for Clipper Mill in Baltimore City was a SLAPP suit. SLAPP suits are, in the words of Judge Glenn Harrell who wrote the CSA's decision, "wrongfully brought" cases filed to deter, punish or intimidate efforts at critical public comment and participation in governmental proceedings involving the interests of the plaintiff. 
Contact Ed Levin | 410-576-1900
Return to In This Issue.
Reminder: Do Not Misuse Intellectual Property
Companies should provide periodic reminders to all personnel about not misusing someone else's intellectual property. For companies creating intellectual property — be it software, advertising, marketing material, artwork or an invention — infringing on a third party's patent, copyright, trademark or trade secret is always a risk. 
Return to In This Issue.
Speaking of Real Estate
New Member
John H. Denick became a member of Gordon Feinblatt and our Real Estate and Business Law Practice Groups on January 1, 2022. John brings three decades of experience in real estate law to our team. John has worked on purchase and sales, zoning matters, short sales, landlord-tenant disputes, and filing complaints with the Maryland Real Estate Commission. John is also a licensed Maryland real estate broker and he regularly represents real estate agents. Outside of the real estate area, John has experience with business law, dispute resolution, employment issues, estate planning and probate, and personal injury claims. John is a former Chair of the Maryland State Bar Association Business Law Section and is the immediate past Chair of The Lyric Foundation.
RECOGNITION 
Eighteen Gordon Feinblatt attorneys have been selected as 2022 Maryland Super Lawyers®. These attorneys include the following members of the Real Estate Practice Group:
Also,Christopher T. Magette and Caroline E. Nurmi were selected by Super Lawyers® as 2022 Rising Stars.
Twenty-five Gordon Feinblatt attorneys, including the following, were recently listed in Best Lawyers®: 
PRESENTATIONS
Edward J. Levin will be the moderator and a panelist on an upcoming American Bar Association webinar titled "Legal Opinions: Best Practices and Strategies in Real Estate Finance Transactions" taking place January 28, 2022. To register for the webinar, click here.

Edward J. Levin, Caroline E. Nurmi and David W. Beugelmans will be presenting at the Advanced Real Property Institute (ARPI) on March 14, 2022, which is being held in conjunction with the Maryland State Bar Association's Legal Excellence Week. Ed will be a co-presenter on the panel titled "What Maryland Courts are Saying about Real Property Matters." Caroline and David will be co-presenters on the panel titled "Let there be Light: Solar Power and Real Estate." Ed and Caroline are members of the Planning Committee of the ARPI. 
Return to In This Issue.