Attorney Careers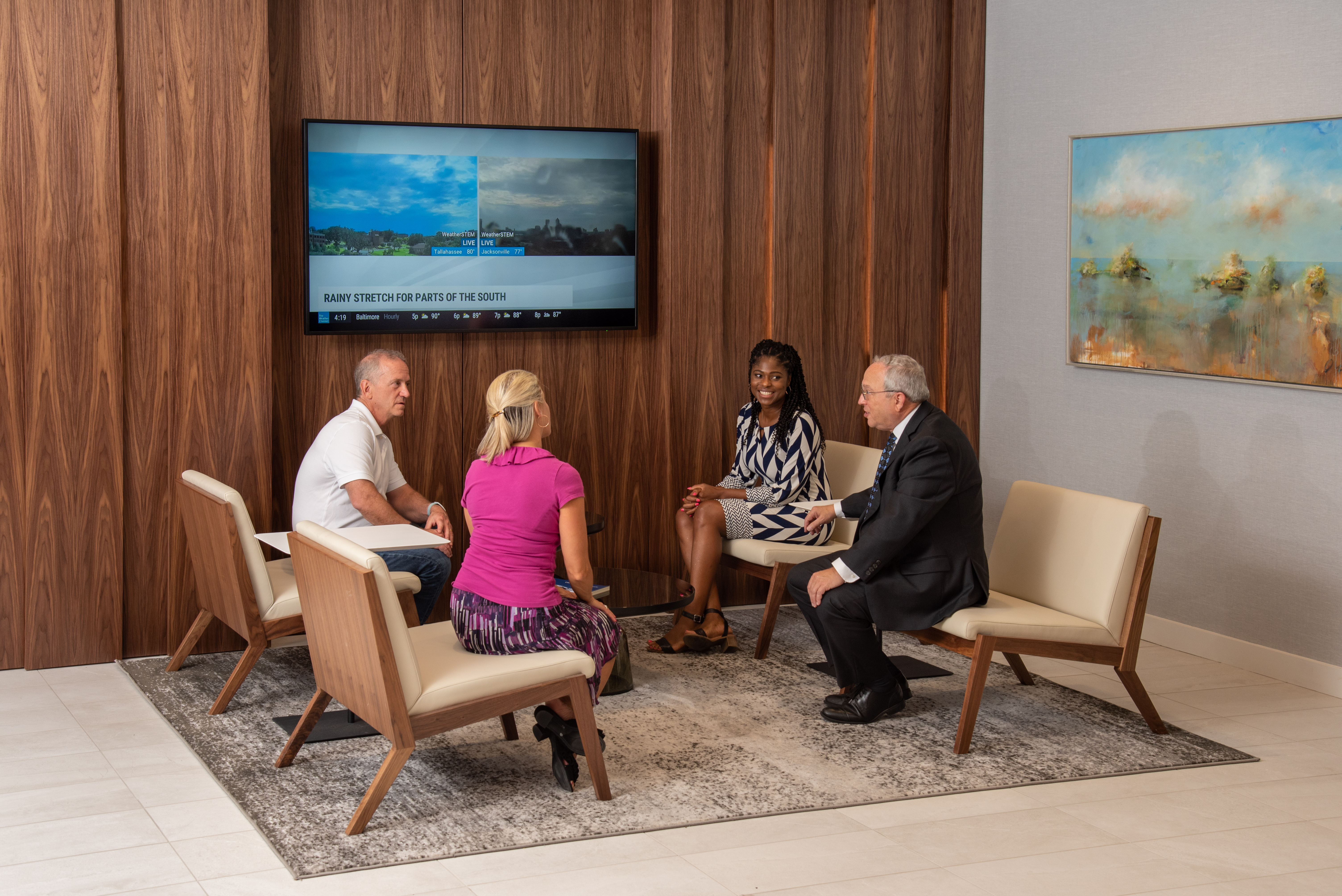 What an attorney can expect from Gordon Feinblatt
The character of a law firm is determined by its history, its traditions, its work and its people. Gordon Feinblatt offers our people a flexible career environment and retains a professional but informal collegial atmosphere. Our lawyers come from diverse schools and backgrounds, adding to the collegial culture of the Firm. The candidates we seek have strong academic records in both law school and undergraduate work and inspire confidence in those with whom they work. Our attorneys enjoy meaningful work, including many complex matters that cover some of the most important and challenging areas of the law. We use our experience and intellect to provide well-reasoned and legally sound counsel so our clients can  attain their desired results.  Even with this, the Firm is sensitive to individual preferences and aspirations.
Associates
Associates at Gordon Feinblatt have the opportunity to work in a firm large enough to offer the support and training of experienced lawyers in virtually every legal field, yet at a size where individual attention to each associate's growth and development is a priority.  We see a great benefit in associates learning from us how to practice law, helping all Firm clients, and also developing their own area of concentration and client base.
The Associate Development Committee at Gordon Feinblatt is led by Chris Rahl, and Caroline Sweet and includes Searle Mitnick, and Lauren Lake. The program has gone beyond just pairing associates with mentors and a buddy; this year's program has provided education, organized social activities and stressed the importance of work in our community. 
Sara Witman, the Firm's Research Services Director, provides weekly Associates Breakfasts on specific research topics. Lunch program educational topics have ranged from how to manage money and investing to learning about Baltimore, and hearing from a local District Court judge.  Our Associates have collaborated in a cooking class, attended an Orioles game, and met for happy hours with their mentors and buddies.
In carrying forward the principles started by our Firm's founding partners, the Associates have learned about the importance of board participation and have worked hands-on with several organizations including Habitat for Humanity and Helping Up Mission.