Theodore P. Stein, Counsel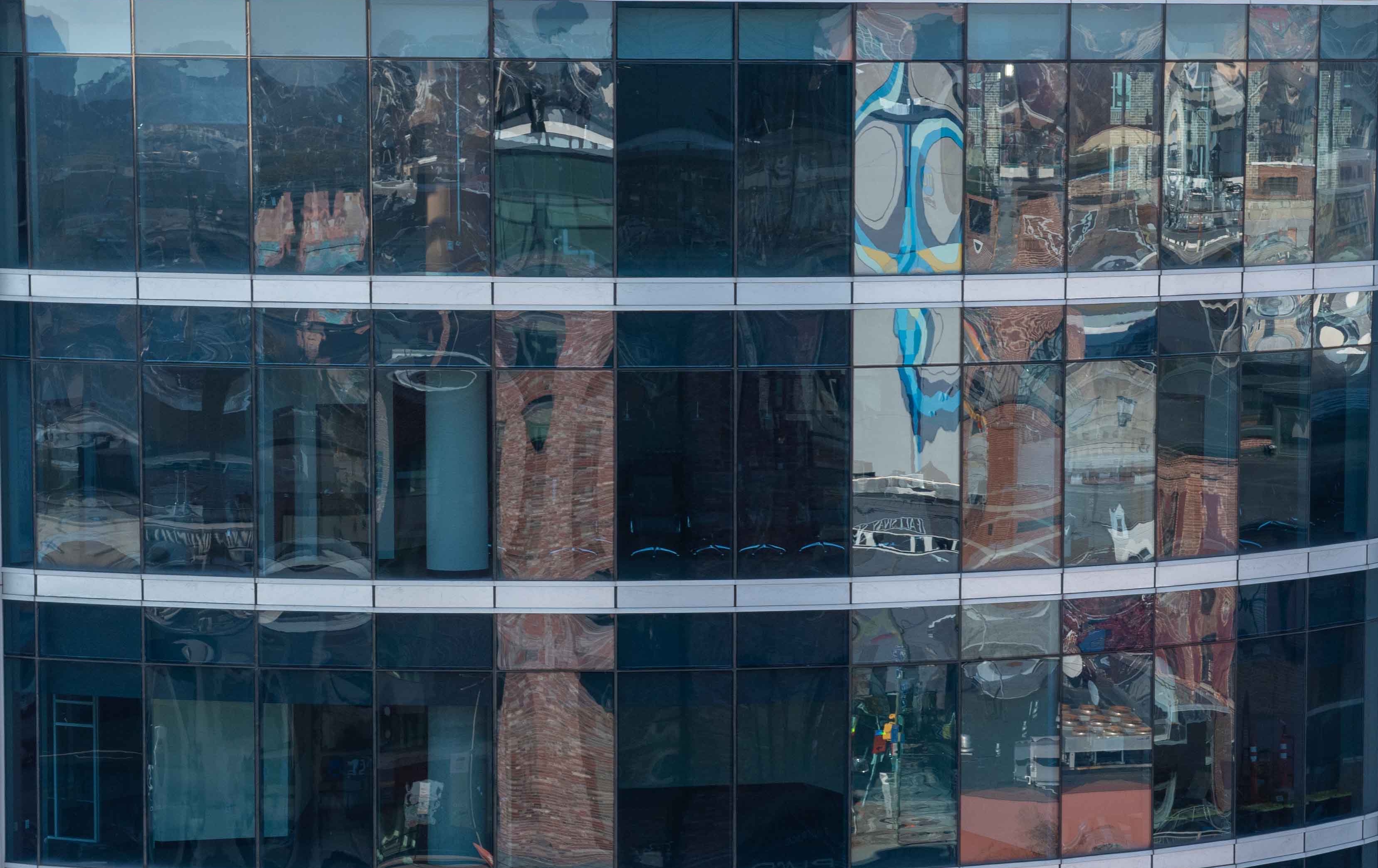 Greatness is not a function of circumstance. Greatness, it turns out, is largely a matter of conscious choice.

Ted has earned Martindale's highest peer rating, AV Preeminent, for 20+ years.
Ted brings more than 30 years of experience in employee benefits, ERISA and employment law and litigation to the firm. He represents private and nonprofit employers and their plans on numerous employee benefit matters.
He advises employers on designing and improving qualified and non-qualified pension and deferred compensation plans. This includes drafting documents for 401(k) plans and deferred equity and non-qualified deferred compensation programs for executives, including advice on compliance with Section 409A and for nonprofits, Section 457. Ted's practice also focuses on advising clients on compliance (and if needed, correction) issues under ERISA, the Internal Revenue Code, the Affordable Care Act, COBRA, HIPAA and other federal statutes.
Ted also focuses on resolving and defending ERISA complaints. He represents employers that are plan sponsors and plan administrators, as well as individual plan trustees, in audits and investigations by the U.S. Department of Labor and the IRS and in litigation in federal court.
In March 2020, Ted won for an employer qualified plan sponsor in the U.S. Court of Appeals for the Fourth Circuit in Richmond, VA. The Fourth Circuit affirmed a summary judgment that Ted had won in U.S. District Court dismissing a claim under ERISA for breach of fiduciary duty against his client, a nonprofit that sponsored a group welfare benefit plan for its employees.
Ted regularly advises clients on the following employee benefit/ERISA topics:
ERISA litigation
Federal and state government audits and investigations
Drafting and amending plan documents
Defending against breach of fiduciary duty claims under ERISA
Defending against denial of employee benefit claims under ERISA

Devising correction plans when document or operational errors occur

Affordable Care Act compliance
Problems with defined benefit plans
Non-Qualified Deferred Compensation Plans

Problems with multi-employer plans

Qualified Domestic Relations Orders (QDROs)
Ted represents clients in a wide spectrum of employment law and litigation matters, including defending discrimination and sexual harassment claims before the U.S. Equal Employment Opportunity Commission, state and local administrative agencies and in trial and appellate courts. He defends overtime and minimum wage claims, both individual and in class action cases, in administrative agency and court proceedings; and represents employers before the U.S. Department of Labor and state agencies in audits, investigations and other proceedings.
Drafting and enforcing employment agreements are among his main areas of expertise. Those contracts include covenants not to compete, not to solicit and to maintain confidentiality and to enforce trade secret statutes.
Ted handles estates and trusts administration and litigation matters. He also has served on numerous occasions as a court-appointed personal representative and trustee. He maintains an extensive and diverse business law and civil litigation practice in federal and state trial and appellate courts.
Ted is admitted to the Bars of Maryland, Washington, DC, the U.S. Supreme Court, the U.S. Court of Appeals for the Fourth Circuit, the U.S. District Court for the District of Maryland and the U.S. District Court for the District of Columbia.
Represented Maryland business in U.S. Department of Labor investigation into overtime practices under the federal Fair Labor Standards Act.
Represented a Maryland trade association on employee benefit issues relating to termination of employee.
Defended successfully against creditor claims in the amount of $1.7 million against an estate arising from loans to the decedent. Obtained summary judgment in the Orphans' Court for Montgomery County, MD.
Represented a Maryland health insurer in connection with a U.S. Department of Labor investigation into the qualified health plan of one of its corporate insureds.
Represented a Maryland nonprofit employer in the successful defense of litigation, alleging breach of fiduciary duty and other claims under ERISA. Obtained summary judgment in employer's favor in U.S. District Court, affirmed on appeal. See Damiano v. Institute for In Vitro Sciences, et al., 294 F.Supp.3d 439 (D, Md. 2018), aff'd, Appeal No. 18-2382 (4th Cir. March 26, 2020)(unpublished opinion).
Defended a construction subcontractor in a Washington, D.C., Superior Court class action suit, alleging violations of federal and state overtime, minimum wage and leave statutes.
Represented a Maryland employer in action to enforce covenants not to compete, not to solicit and to maintain confidentiality.
Advised employer on compliance with the Americans with Disabilities Act and other federal statutes in terminating employee.
Represented a Maryland nonprofit employer in defense of discrimination charges filed by former employees with the U.S. Equal Employment Opportunity Commission and Montgomery County Office of Human Rights.
Represented a plan fiduciary in the successful termination of orphan cash balance plan and approval by U.S. Pension Benefit Guaranty Corporation.
Represented an employer in the successful termination of a 401(k) plan of a nonprofit employer that merged into nationwide organization.
Prepared documents for the conversion of a Federal Credit Union 401(k) plan from an investment advisor to an investment manager form.
Prepared investment advisor documents to comply with fiduciary rule.
Prosecuted successfully a Circuit Court action filed by a decedent against the former real estate partner that resulted in a settlement favorable to estate.
Defended successfully a Circuit Court action filed against an estate and obtained the dismissal of all claims, except for appointment of receiver.
Served as a court-appointed successor personal representative of an estate at a time when the real estate owned by the estate was subject to pending foreclosure action and did not have any cash assets. Foreclosure was averted and the administration of the estate, for the benefit of 12 cousins of the decedent, was completed.
AV Preeminent™ rating in Martindale-Hubbell® for more than 20 years
Professional and Civic Involvement
Chair, MSBA Employee Benefits Study Group, 2023
General Counsel, Garden of Remembrance Memorial Park, Inc., 2010-present
Member, Washington, D.C. Estate Planning Council, 2014-present
Trustee, Cancer Board Chairman, Washington Adventist Hospital Foundation, 2004-2015
Publications and Lectures
Department of Labor Discourages 401(k) Plans from Offering Cryptocurrency as an Investment Option, May 18, 2022
Presenter, "Understanding Your Duties as an Employee Benefit Plans Committee Member," ERISA Fiduciary Training, May 16, 2022
Supreme Court Makes It Harder for Employers to Dodge 401(k) and 403(b) Lawsuits, March 10, 2022
Panelist, Webinar for Maryland Physicians: "Benefits and Tax Planning," June 17, 2021
Attorney Ted Stein Wins in 4th Circuit U.S. Court of Appeals for ERISA Client, March 31, 2020.
Be Careful Not To Be A Target Of An ERISA Excessive Fee Lawsuit, August 27, 2019.
Construction Industry Alert: Avoiding Paid Sick Leave Claims, July 27, 2019.
Boot Camp for Business Owners, Presenter, Merrill Lynch Wealth Management, July 2019.
Managing Cybersecurity for Employee Benefit Plans, June 6, 2019.
Avoiding the Pitfalls of Personality Testing When Hiring and Promoting Employees, March 12, 2019.
New Pension Plan Arrangements for Small Businesses, December 2, 2018.
Retirement Plan Governance And Fiduciary Duties: The New Frontier, American Society of Association ExecutivesTM, November 2018.
Caveat Employer: Be Careful What You Tell Employees About Their Benefits, March 19, 2018.
Sexual Harassment Prevention & Remediation Workshop, March 2018.
Property Management Association Bulletin, How To Avoid Sexual Harassment Claims, February 2018.
How To Avoid Sexual Harassment Claims, January 22, 2018.
Anti-Sexual Harassment Seminars, Quadrangle Management, January 2018.
The Telemedicine Frontier: Make Sure You Comply With ERISA, December 12, 2017.
Anti-Sexual Harassment Seminars, January 2018 and December 2017.
Anti-Discrimination and Anti-Harassment Seminars, REGENXBIO, Inc., October 2017.
How To Ensure You Don't Cross The Line Between Investment Education and Investment Advice, September 11, 2017.
How 401(k) Plans and Trustees Can Guard Against Class Action Suits, July 25, 2017.
Teams
Benefits/ERISA
Business
EMERGE
Employment
Health Care
Litigation

Education
B.A., English, High Distinction, University of Michigan,
J.D., Class Rank: 3; Comment Editor, Law Review, Catholic University Law School, 1984

Bar Admissions
Maryland, 1985
District of Columbia, 1985