Relating to Real Estate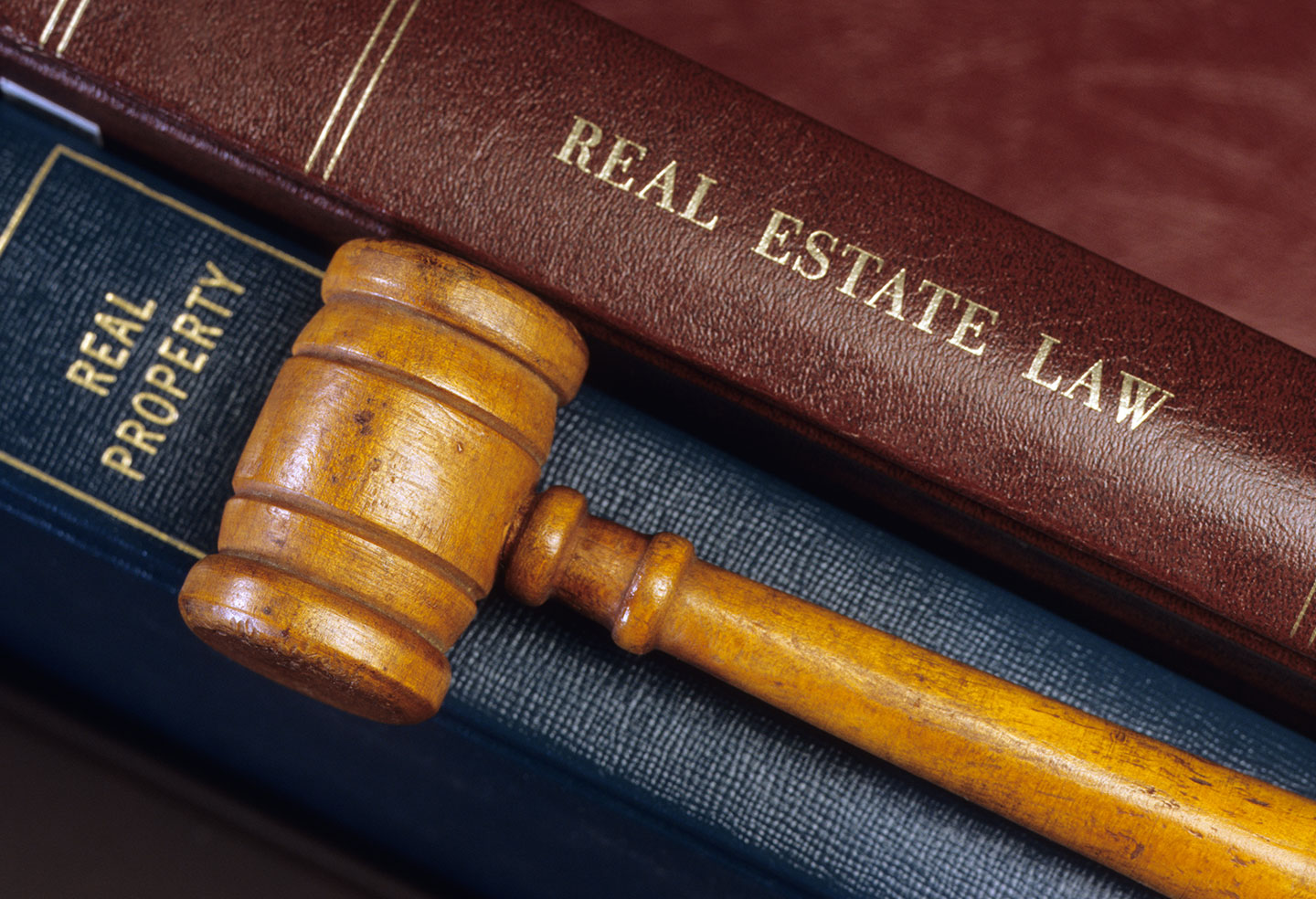 Relating to Real Estate - June 2020
Editors' Note
This issue of Relating to Real Estate contains three articles that arise out of the COVID-19 pandemic. Ed Levin writes on continuing to practice law even though we are not in our downtown office — with electronic signatures on documents, remote notarization of documents and electronic recordings of documents. Searle Mitnick describes what Gordon Feinblatt real estate lawyers have been doing remotely and addresses some of the interesting issues we have been wrestling with during the crisis. Larry Coppel summarizes the first reported case during the pandemic that we have seen on the application of a force majeure clause.
We also include two important articles that were presented at our Real Estate Practice Group's seminar in November. Katherine Pinkard, of Pinkard Properties, writes about why people involved with real estate need to know about blockchain and how we can use it. Doug Coats, of our Tax Group, addresses the current status of Opportunity Zones.
We hope you find this issue to be interesting and of value to you. Please let us know.
Contact Ed Levin, Editor | 410-576-1900
Remote Settlements in Maryland During the Pandemic
Because of COVID-19, many of us are working remotely. Fortunately, in Maryland, we operate in an environment in which documents may be drafted, negotiated, executed, acknowledged and recorded from the comfort of our homes.
In Maryland, documents are generally not required to have a "wet ink" signature — that is, signed with a pen — in order to be effective. Instead, electronic signatures may be used.
Maryland has adopted the Uniform Electronic Transactions Act (UETA), which is found in the Commercial Law Article of the Maryland Code. UETA is similar in effect to the federal Electronic Signature in Global and National Commerce Act (E-SIGN). Because of the similarity of the two laws, under E-SIGN, UETA controls in Maryland. UETA provides that (a) if a law requires a record to be in writing, an electronic record satisfies the law, and (b) if a law requires a signature, an electronic signature satisfies the law.
Contact Ed Levin | 410-576-1900
Reflections of a Homebound Real Estate Lawyer: All Dressed Up and Hesitant About Where to Go
Two months ago, we could have used the classic idiom "All dressed up and no place to go" as the title for this article. In the immediate aftermath of our collective national appreciation of the dangers of COVID-19 and the need to take extraordinary and unprecedented actions to at least mitigate this danger and protect our health and safety, that was the reality. Whether it was weddings, graduations, concerts, NASCAR races, NBA basketball, Opening Day or conferences, conventions, shopping centers, restaurants or offices, nobody was going anywhere, dressed up or not.
The Real Estate group, along with all of our Gordon Feinblatt colleagues, dressed down and stayed home to work remotely. Not only was our attire different, we quickly pivoted from our clients' usual routine issues to new ones arising directly from the crisis: How can we qualify for loan forgiveness under the Paycheck Protection Program? How do I legally furlough my employees? Is now the time to focus on my estate planning? Do I need a special license to allow carry-out cocktail service to my loyal customers?
Bankruptcy Court Apportions Rent Under Force Majeure Clause
Section 365 (d)(3) of the Bankruptcy Code requires that a Chapter 11 debtor pay post-petition rent due under a commercial lease on a timely basis. In In re Hitz Restaurant Group, Case No. 20B05012, 2020 WL 2924523 (Bankr. N.D. Ill., June 3, 2020), a landlord moved for orders compelling a restaurant debtor to pay post-petition rent and for relief from the automatic stay. The debtor filed its case on February 24, 2020, and had not made any payments of post-petition rent. In its defense, the debtor argued that it was excused from the payment of rent under the force majeure clause of its lease. The force majeure clause provided that landlord and tenant would each be "excused from" performing its lease obligations if performance is "prevented or delayed, retarded or hindered by … laws, governmental action or inaction, orders of government … ." That clause also provided, "Lack of money shall not be grounds for Force Majeure."
The debtor argued that the force majeure clause was triggered on March 16, 2020, when the Illinois governor issued an executive order that prohibited restaurants from offering on premises dining. However, restaurants were allowed by the order to offer carry-out, curbside pick-up, or delivery of food.
Blockchain and Why You Need to Know About It
You have probably heard of the digital currency Bitcoin because of its headline-making and extremely volatile valuation against the U.S. dollar in recent years. But what you may not know is how it works or why it's so groundbreaking. In case you're not yet a cryptocurrency-trading-millionaire, what makes Bitcoin possible is the revolutionary software technology upon which it is based, known as blockchain. In their book Blockchain Revolution, authors Don and Alex Tapscott summarize blockchain as "an incorruptible digital ledger of economic transactions that can be programmed to record not just financial transactions, but virtually everything of value."
The blockchain-based idea for Bitcoin was first released in 2008 via a whitepaper, "Bitcoin: A Peer-to-Peer Electronic Cash System," by an author known as Satoshi Nakamoto. Since then, others have developed Nakamoto's idea by creating blockchain, the electronic system that ensures the security and integrity of the electronic data that make up Bitcoin and other, similar digital currencies.
Blockchain is what's known as a "distributed ledger technology" — essentially a big, shared database, constantly reconciled and updated, so every copy of that ledger is the same and is reconciled.
Katherine Pinkard, President of Pinkard Properties in Towson and a speaker at the Gordon Feinblatt Real Estate Group seminar in November 2019, wrote this article. It is copyrighted in 2020 by Katherine Pinkard and printed with her permission.
Opportunity Zones in 2020
For taxpayers who have been considering making an investment in a Qualified Opportunity Fund (Fund) to take advantage of the tax benefits provided by the Opportunity Zone rules that became effective on January 1, 2018, but did not make the investment before the end of 2019, there is good news and bad news.
Bad news first. One of the benefits of the Opportunity Zone rules is not only the ability to defer the recognition of capital gain that is realized today until December 31, 2026, but to also permanentlyavoid a portion of such gain. Going forward, the maximum amount of gain that may be permanently excluded will be 10%, and that benefit will be possible if an investment in a Fund is made before December 31, 2021, the date on which the second window will close.
The good news for taxpayers considering an investment into a Fund in 2020, and thereafter, is that we now have official guidance from the Internal Revenue Service regarding a Fund that will own an operating company, as opposed to a Fund that will engage only in real estate development.
Contact Doug Coats | 410-576-4002
Speaking of Real Estate 
HONORS
Danielle Zoller and Alexandria Montanio will be honored with The Daily Record's Leadership in Law award, which will be presented on June 29, 2020.
SuperLawyers named Tim Chriss, Ed Levin, Searle Mitnick and Bill Shaughnessy to its list of Maryland 2020 under Real Estate.
POSITIONS
At the annual meeting of the Maryland State Bar Association Real Property Section on May 21, 2020, Searle Mitnick and Caroline Sweet were reelected to the Section Council for the 2020-21 year as a Member-at-Large and the Young Lawyer Section Representative, respectively.
Ed Levin was recognized by the Maryland Bankers and Brokers Association, Inc. for 25 years of service as its Legal Counsel.
PRESENTATIONS
Caroline Sweet was a speaker on the panel Overcoming Challenges to Maryland's Community Solar Program, held on November 21, 2019, as part of the 2019 MDV-SEIA (Maryland-DC-Delaware-Virginia Solar Energy Industries Association) Solar Focus Conference at the Hilton Baltimore. Caroline discussed real estate and zoning due diligence considerations for utility-scale solar projects in Maryland.
Ed Levin wrote "Up the Ladder and Other Thoughts on Authorization Opinions," published in Opinions Matters, the newsletter of the ABA Real Property, Trust and Estate Law Section's Committee on Legal Opinions in Real Estate Transactions, Fall 2019.
Ed Levin presented, "Recent Cases Regarding Real Estate" at the Maryland State Bar Association Real Property Section, Commercial Real Estate Discussion Group Lunch on May 12, 2020.
Ed Levin was a panelist on "Drafting Real Estate Opinion Letters: It's All about the Details," an ALI CLE webinar on May 27, 2020.
Searle Mitnick is co-chair of The Associated Jewish Charities Lawyers' Committee. He co-chaired a program for lawyers on February 19, 2020 on the topic of Cybersecurity and Privacy Law.
Searle Mitnick is chair of the Title Insurance Committee of the American College of Real Estate Lawyers (ACREL). ACREL's scheduled Spring meeting in late March was canceled due to the pandemic. Therefore, Searle convened a remote meeting of the committee which featured presentations on the new ALTA title insurance policy forms, recent case law developments, and COVID-19 issues and challenges.
Bill Shaughnessy made the following presentations to the indicated groups on COVID-19-related topics:
Date
Presented to
Topics
April 1

Petroleum Marketing Group — Mid-Atlantic

Coronavirus Relief Resources Webinar — Financing Opportunities

April 2

Petroleum Marketing Group — Northeast

Coronavirus Relief Resources Webinar — Financing Opportunities

April 3

Maryland Thoroughbred Horsemen's Association

COVID-19 Relief Conference —

Economic Injury Disaster Loans

and Paycheck Protection Program (PPP) Loans
April 17

Washington, Maryland, Delaware Service Station and Automotive Repair Association (WMDA)

COVID-19 Assistance for Businesses — Loan Programs

April 29

Maryland, DC, Delaware and Virginia – Solar Energy Industry Association (MDV-SEIA)

Solar in Maryland: Policy and Regulatory Landscape. COVID-19 Response and Reopening

May 6

Maryland Community Health Systems (MCHS)

PPP Loan Forgiveness Issues
LEGISLATION
On behalf of the Maryland State Bar Association Real Property Section, Legislative Liaison Committee, Ed Levin drafted and testified on the following bills, which were enacted during the 2020 session of the General Assembly:
Senate Bill 152 (enacted as Chapter 51), titled "Estates and Trusts — Rule Against Perpetuities," before the Senate Judicial Proceedings Committee and House Bill 94 (Chapter 50) before the House Judiciary Committee.
Senate Bill 154 (enacted as Chapter 423), titled "Real Property – Recordation of Deeds — Assignments of Rents and Assignments of Leases for Security Purposes," before the Senate Judicial Proceedings Committee and House Bill 1084 (Chapter 424) before the House Environment and Transportation Committee.