Diversity, Equity & Inclusion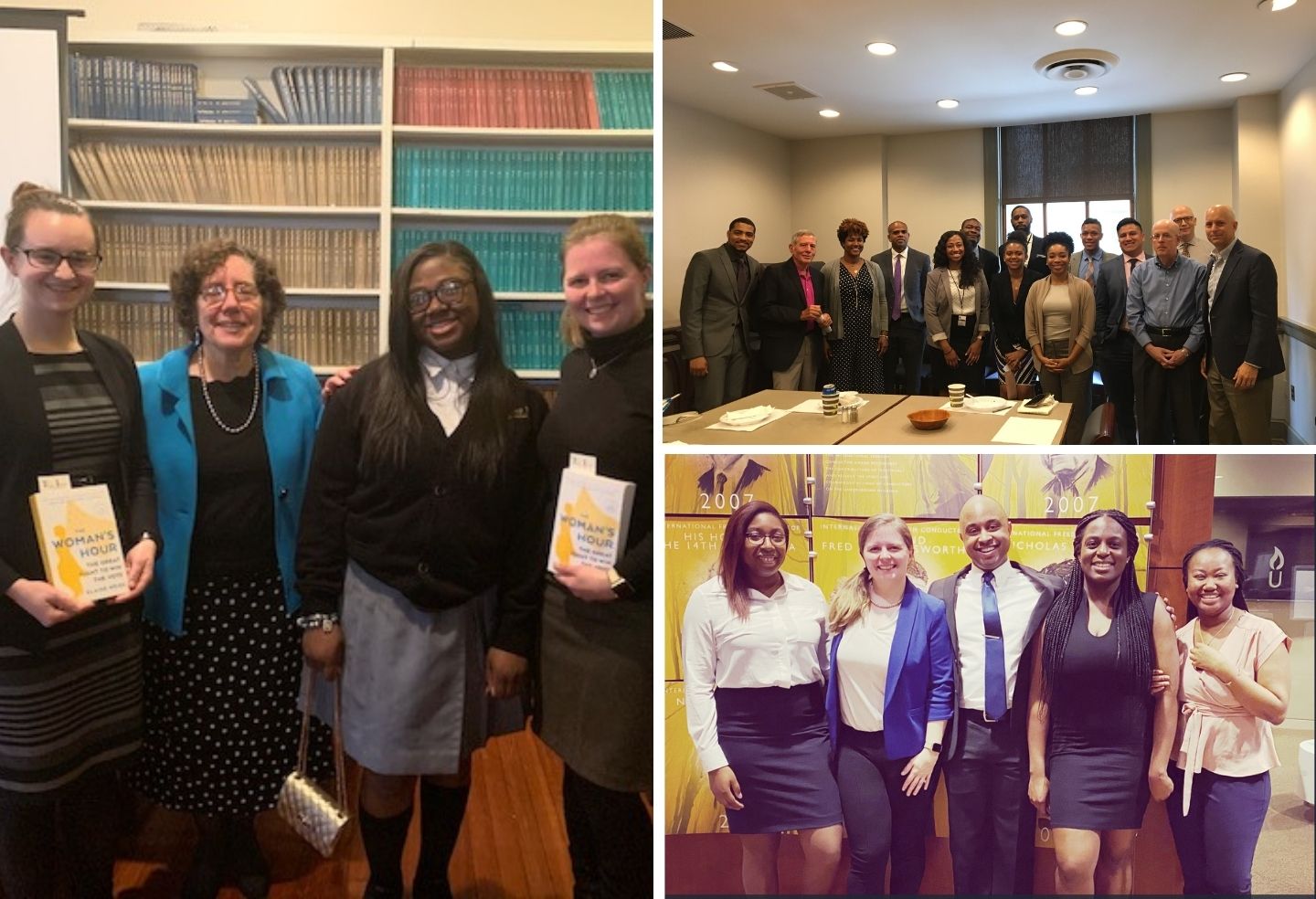 Celebrating Maryland's Diverse Artists
As the firm contemplated space planning and design for its new home, it decided early in the process to create an art collection solely featuring Baltimore and Maryland artists. Working with the Baltimore Office of Promotion & The Arts (BOPA), the firm identified the works of local artists, all with various backgrounds and experiences, to celebrate the region's rich cultural diversity.
To learn more about the artists and the pieces selected, click here.
Gordon Feinblatt's Statement on Equality
Statement in Support of the Asian American and Pacific Islander Community (3.30.2021)
In the past year, there has been a tragic and unacceptable increase in violence against members of the Asian American/Pacific Islander (AAPI) community across the country and in local communities in Maryland. We denounce these hateful acts in the strongest terms and extend our sympathy and support to all who are affected. No person should ever fear being attacked or degraded because of their identity.
We know that these recent attacks are only the latest chapter in a long and often unrecognized history of violence and discrimination from verbal slurs to physical attacks against members of the AAPI community in the United States. To create a safer and more inclusive future for our colleagues, clients and friends, we must confront these historical racial injustices directly and continue to find ways to have honest conversations with colleagues, friends and family and to dismantle persistent systemic inequities today.
As a firm and as individuals, speaking out and showing support for the AAPI community is a big step in bringing more attention to the issue. Furthering the education of the community at large on the history of racism against Asian Americans that has largely remained hidden would also help foster understanding of these issues.
Many groups have been leading the fight to protect the rights of the Asian American community, and we are making a donation to the Asian Pacific American Legal Resource Center (APALRC), an organization that provides pro bono services to low-income Asian American individuals in the region.
We will continue to pursue and support the vital work of undoing the effects of bias and prejudice against Asian Americans, both internally and in the greater community.
____________________________________________________________________________________________
 (June 5, 2020)
Injustice, inequality and racism, in every form, are reprehensible. We stand in the fight against racism with the Black community, including our many friends, colleagues, clients and neighbors. The protests around the country and here in Baltimore present us with an opportunity to reflect on our role in increasing the presence, inclusion and success of Black people in our firm and in the legal and professional community.
 
If we want to create a world that truly works better, we must do the hard work of addressing the systemic inequality and injustice facing members of our society. In the coming weeks and months, we will continue to seek out opportunities to engage on issues of equity and inclusion. We expect we will do this, in part, through continued training and enhanced dialogue with our firm personnel, mentoring and financial support of organizations and initiatives.
 
At the same time, we feel like words and promises to continue working without any immediate action also fail to meet this moment. In recognizing the acute issues of this moment, we are donating to the NAACP. The NAACP's work to eliminate racial disparities and seek justice is crucial to addressing some of the systemic issues that have again come to the forefront of the national dialogue.
 
Much more is needed, and our commitment has been and must be ongoing. We are crucially committed to not just hearing the Black community, but intently listening to its members with empathy, learning and understanding.
____________________________________________________________________________________________
Promoting the advancement of diversity, both within the firm and in the community, is of utmost importance to Gordon Feinblatt. The firm strongly supports the growth of diversity in the law, including diversity in race, culture, ethnicity, gender, sexual orientation, religion, language and experiences. We believe supporting diversity initiatives is not just important but the right thing to do. In cultivating different ideas and perspectives, our goal is to encourage diversity and inclusion among our attorneys and staff. We support activities that promote diversity and engage in many activities and organizations to encourage inclusion. We believe that diversity among all personnel enhances the firm's ability to respond to the needs of a dynamic and increasingly diverse business community.
In 2017, the firm reconstituted its commitment to diversity and inclusion by launching a comprehensive initiative aimed at addressing four core pillars:
With a Diversity, Equity and Inclusion Committee consisting of lawyers and staff working in sub-committees, Gordon Feinblatt's goal is to weave diversity and inclusion thoughtfully and purposefully into the firm's culture at every level and in the communities in which we live and work.
The firm is a proud member of the Diversity and Flexibility Alliance.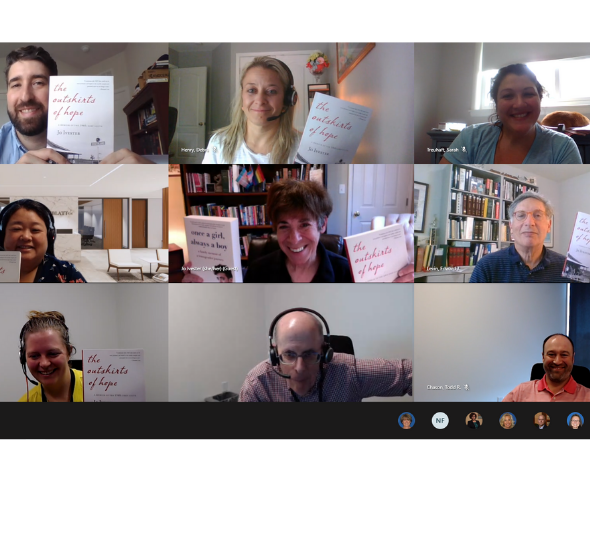 The Diversity, Equity & Inclusion Committee hosted their third book club discussion in September 2021. The group discussed The Outskirts of Hope by Jo Ivester who was also the special guest speaker.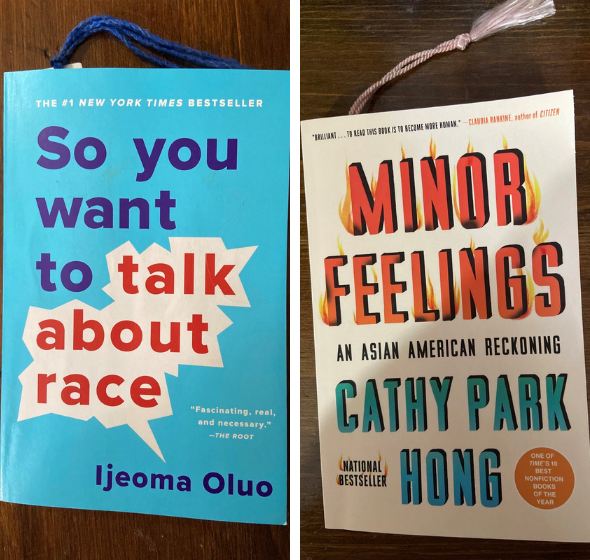 The Diversity, Equity & Inclusion Committee hosted their first book club discussion in February 2021, during which they discussed So You Want to Talk About Race by Ijeoma Oluo. At the next meeting in May 2021, the group will discuss Minor Feelings by Cathy Park Hong. The book club will meet to discuss a new title at least once per quarter.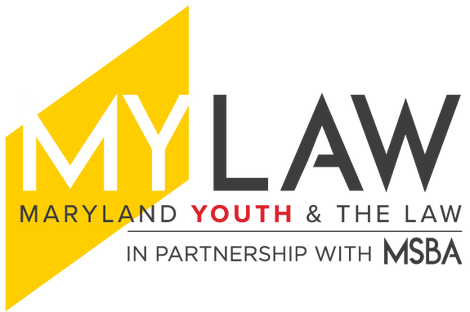 Gordon Feinblatt supports the Law Link Summer Program. Each year, a rising junior or senior is given the opportunity to learn about the law profession and law firm culture.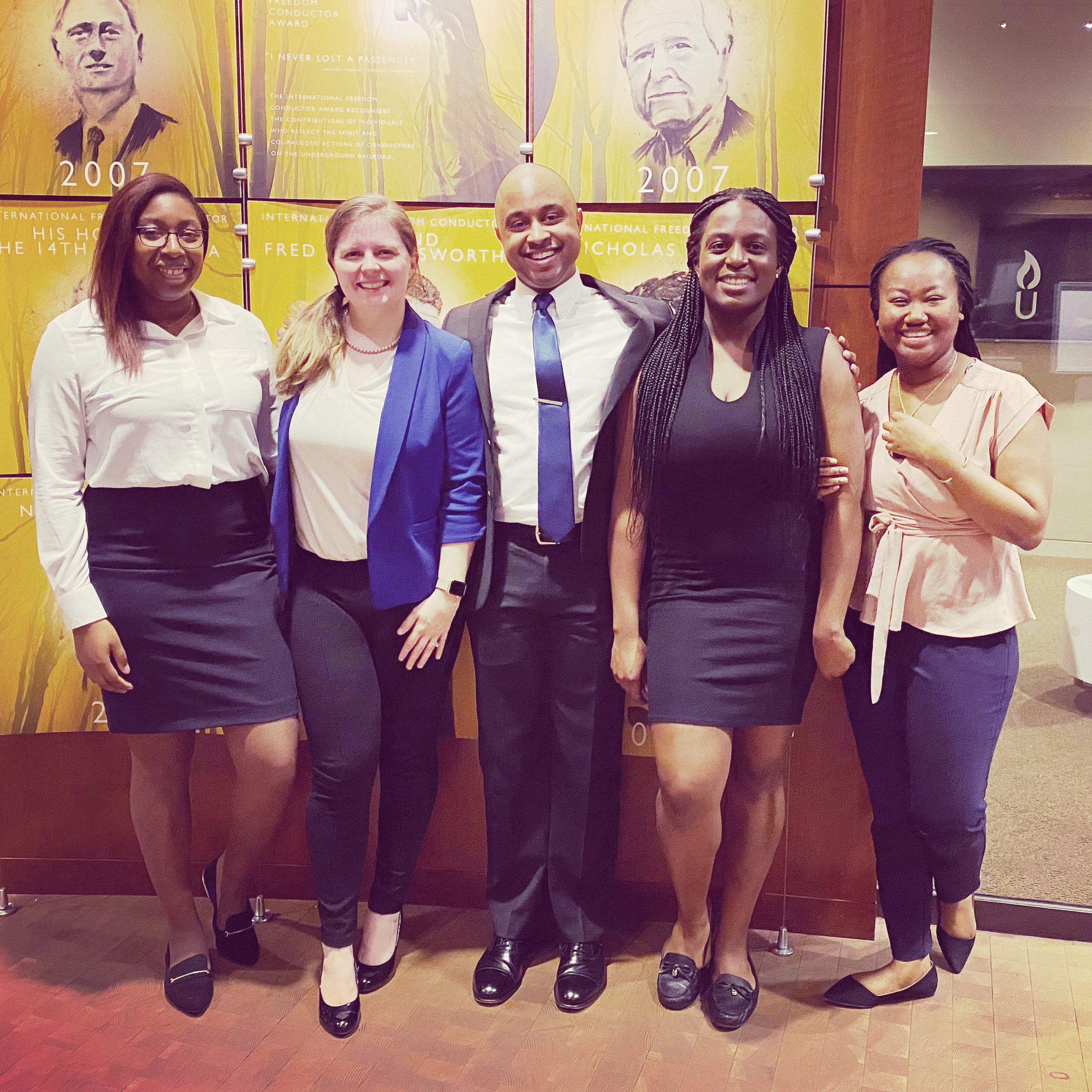 Students from the University of Maryland Black Law Student Association (BLSA) attended the 2020 Nelson Mandela International Negotiations Competition in Ohio. Gordon Feinblatt sponsored and coached the team. Several lawyers taught them the fundamentals of negotiation in a real-life setting.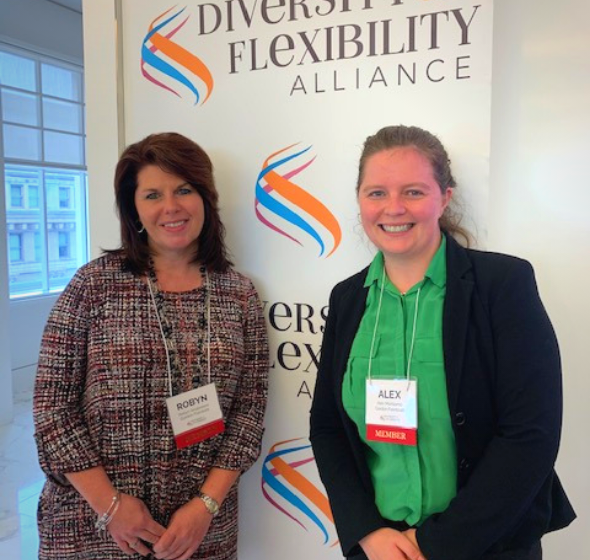 Senior Director of Human Resources & Office Administration, Robyn Seabrease, and Attorney/Corporate Social Responsibility Administrator, Alex Montanio, attended the 2019 Diversity and Flexibility Alliance Annual Conference in Washington D.C.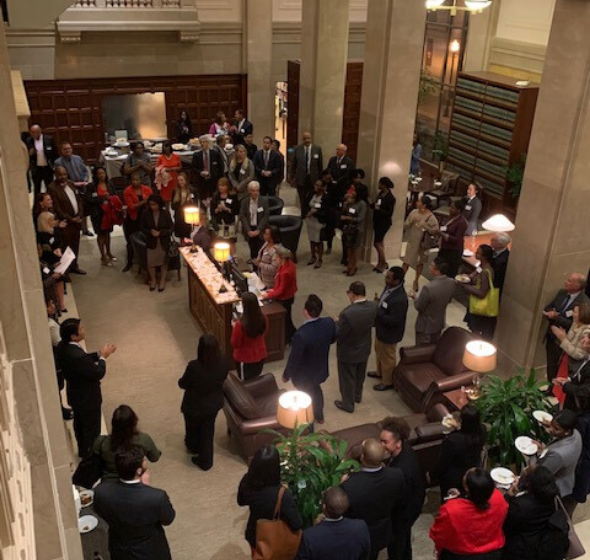 We are honored to host the Annual Judicial Reception for members of the judiciary throughout Maryland. The event last evening was organized by the Alliance of Black Woman Attorneys of Maryland, Monumental City Bar Association, Gloria Richardson Bar Association, Maryland Hispanic Bar Association, and the Asian Pacific American Bar Association.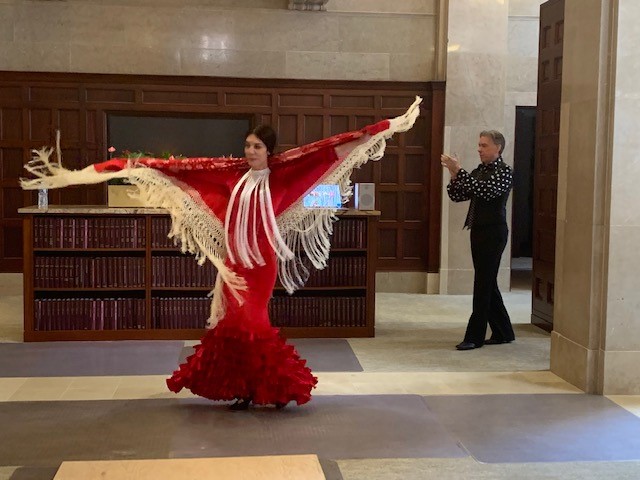 On October 10, 2019, the Firm celebrated Hispanic Heritage Month with a celebration that included a fun fact scavenger hunt, food, drinks and dance.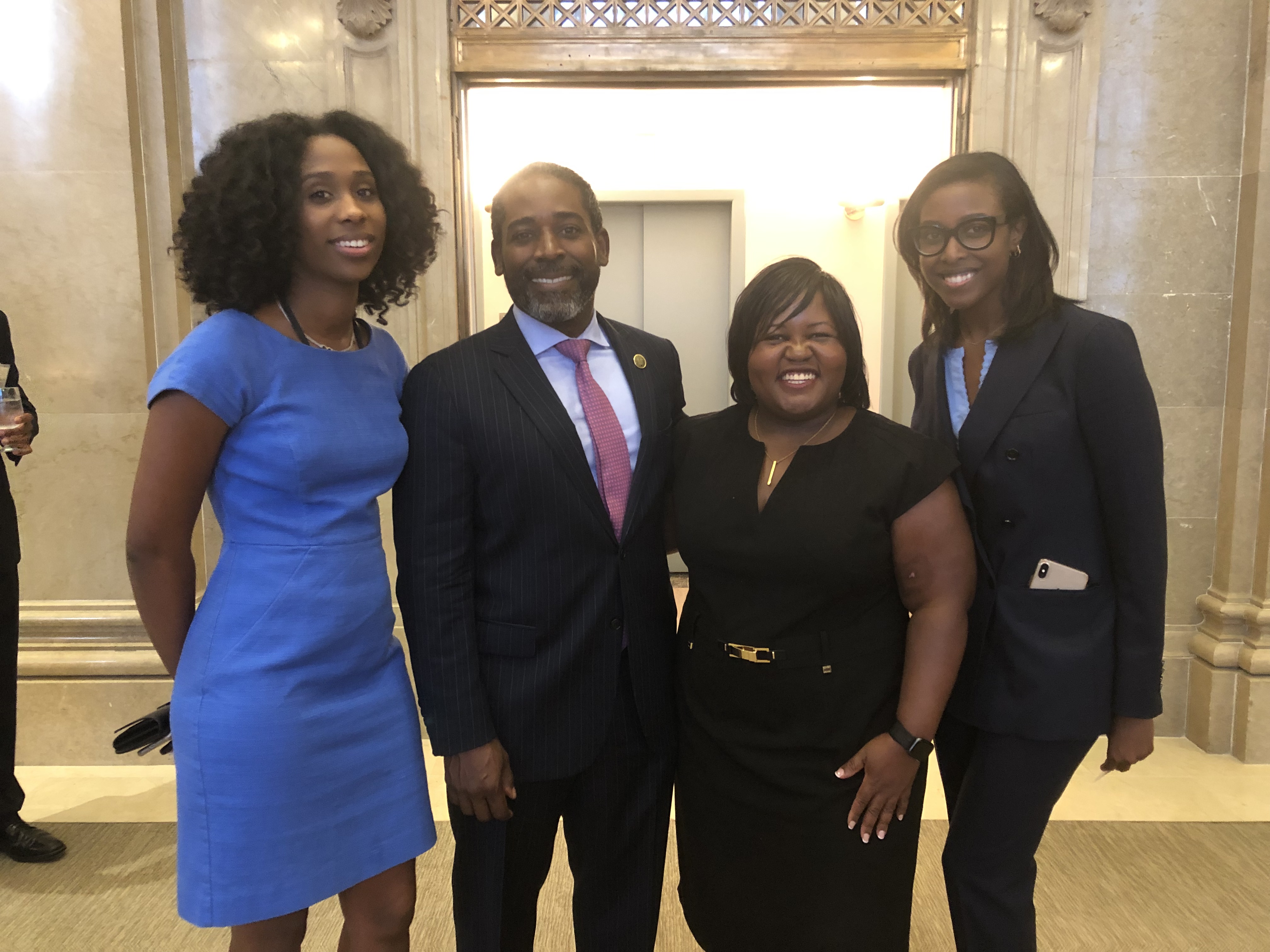 On June 11, 2019, the Firm hosted a reception for the National Bar Association and its president, Joe Drayton. The National Bar Association was founded in 1925 and is the nation's oldest and largest national network of predominantly African-American attorneys and judges.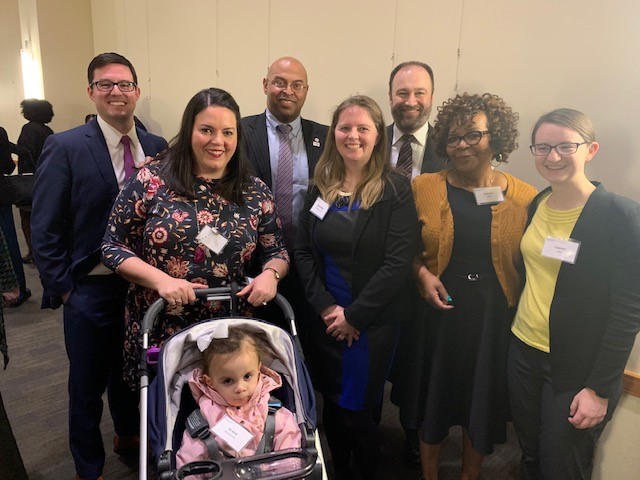 Gordon Feinblatt is honored to receive the University of Maryland Francis King Carey School of Law's Black Law Students Association (BLSA) 2019 Firm Diversity Award. The Firm Diversity Award is presented to a firm in the greater Baltimore area that promotes the recruitment and retention of minority attorneys. James Benjamin (back row in the middle) was
recognized as Practitioner of the Year

. Among firm attorneys and staff attending were James Handley, Alex Montanio, Todd Chason, Delores Elias and Lauren Lake.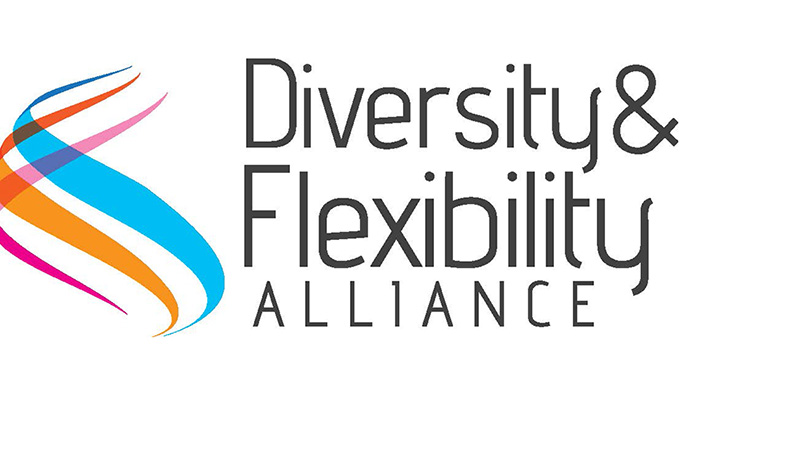 In 2018, Gordon Feinblatt LLC joined the Diversity & Flexibility Alliance. The alliance is a think tank dedicated to helping organizations create inclusive cultures that advance diversity and flexibility to attract and retain top talent.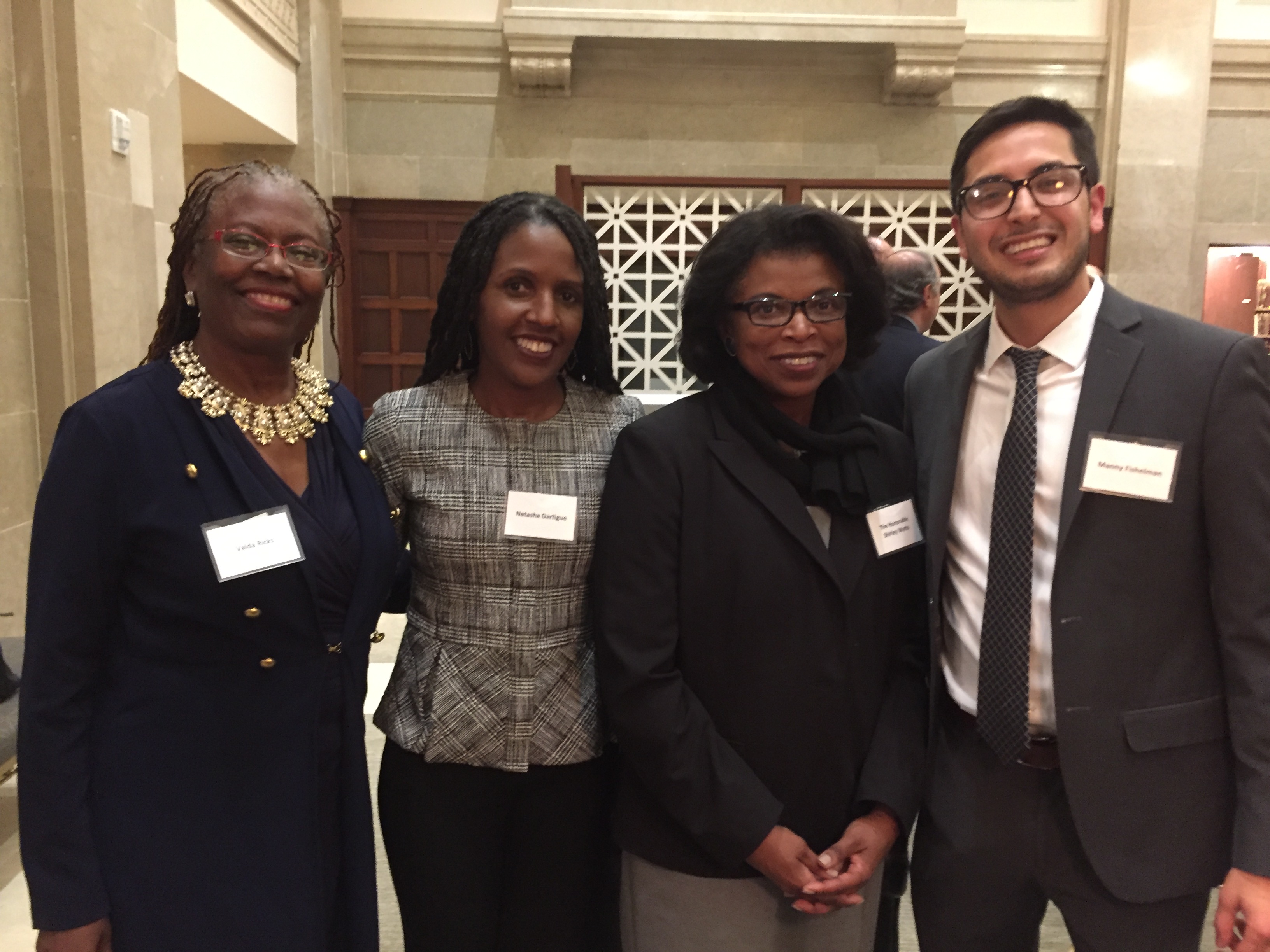 Each year, the firm hosts the Alliance of Black Women Attorneys of Maryland, Monumental City Bar Association, Gloria Richardson Bar Association, Hispanic Bar Association and Asian Pacific American Bar Association of Maryland's Annual Judicial Reception. This photo was taken at the reception held on October 17, 2018.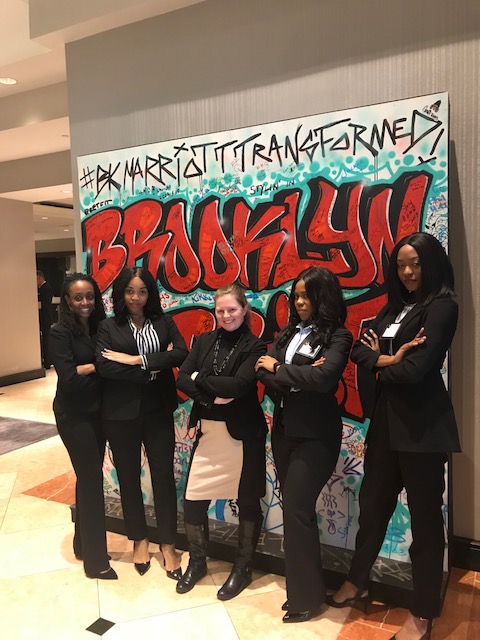 Gordon Feinblatt sponsored and coached a team of students from the University of Maryland Black Law Student Association (BLSA) at the 12th Annual Nelson Mandela International Negotiation Competition in Brooklyn, NY. The students prepared for two months to compete against competitors from other BLSA chapters using alternative dispute resolution methods to solve complex cross-border issues based on real world problems.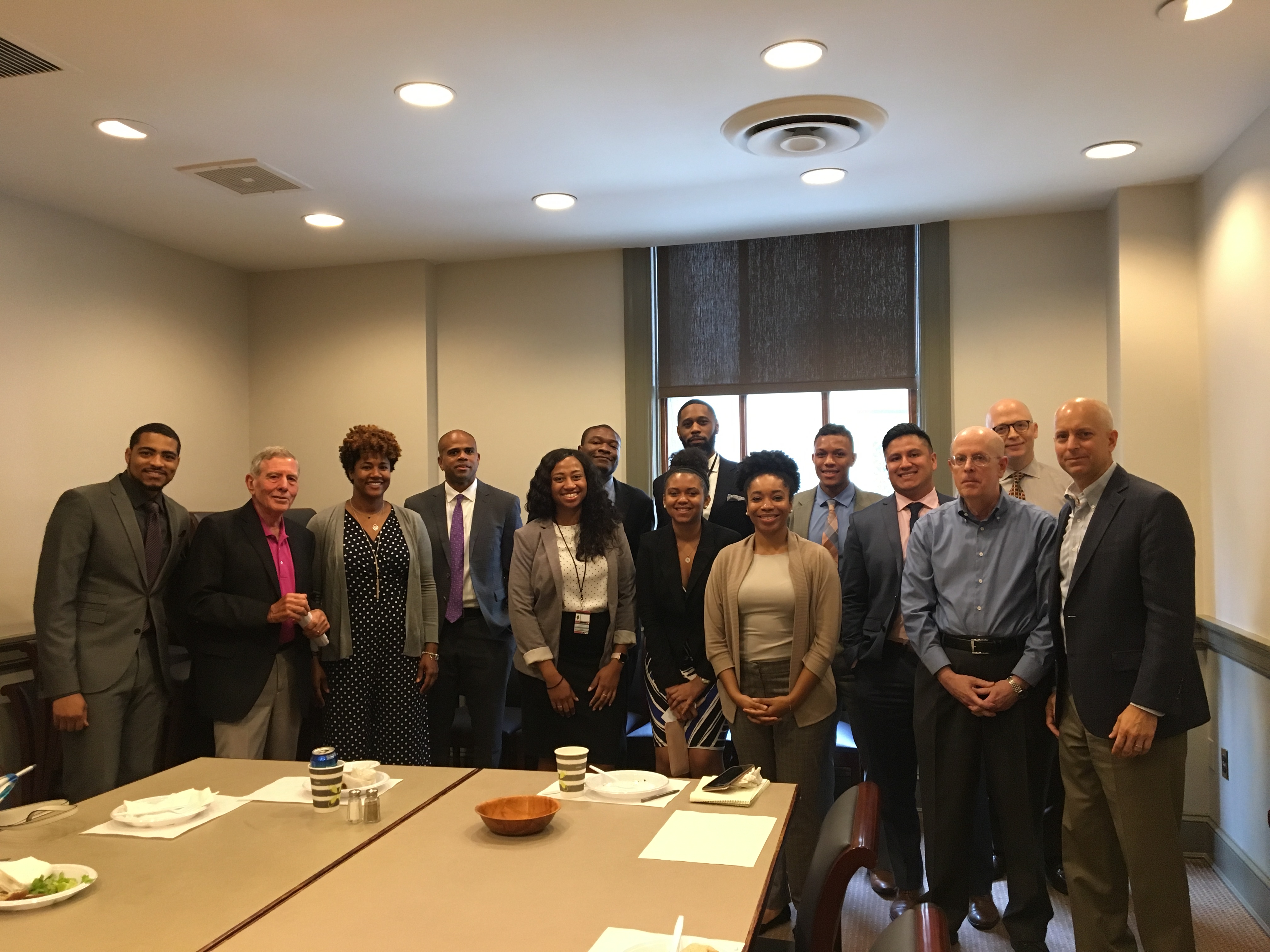 Each year, Gordon Feinblatt is a sponsor of the Office of the Attorney General's Thurgood Marshall Clerkship Program. The firm hosted a lunch and Bob Enten spoke to the students on June 21, 2018.  The program brings law students together with diverse backgrounds to explore the legal and public service sectors and prepare them for careers in the field.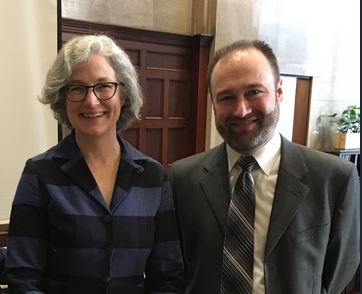 On February 13, 2018, the firm hosted a special breakfast featuring Elizabeth Nix, a professor of legal, ethical and historical studies at the University of Baltimore and coeditor of Baltimore '68: Riots and Rebirth in an American City. Ms. Nix brought examples of structural racism to light by educating attendees about the history of Baltimore and how that history has resulted in discriminatory patterns, policies and segregation. All personnel were invited to attend.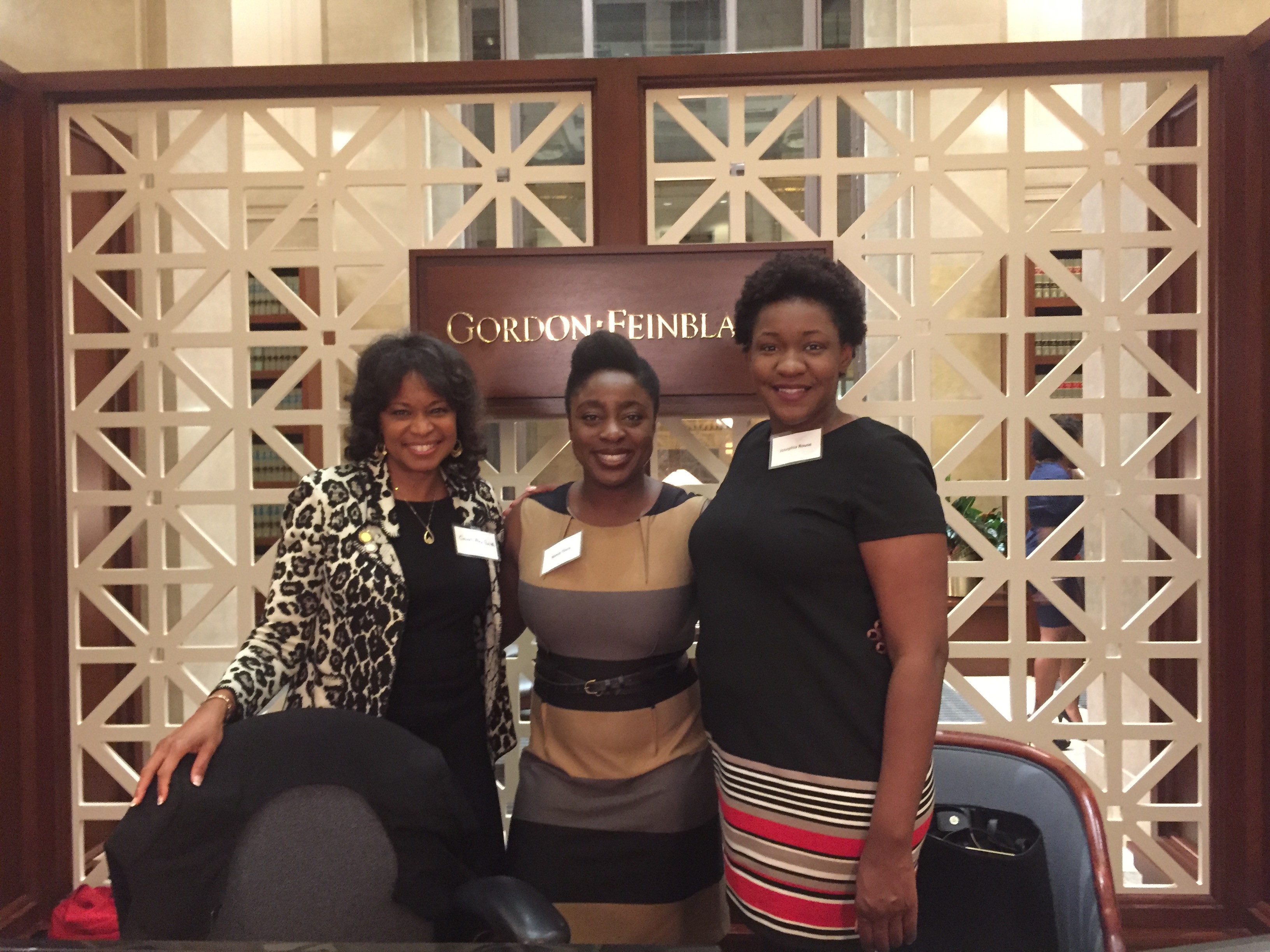 Gordon Feinblatt hosted an "Evening with the Judiciary" on October 18, 2017, with members of the Alliance of Black Woman Attorneys of Maryland, Monumental City Bar Association, Gloria Richardson Bar Association, Hispanic Bar Association and Asian Pacific American Bar Association of Maryland.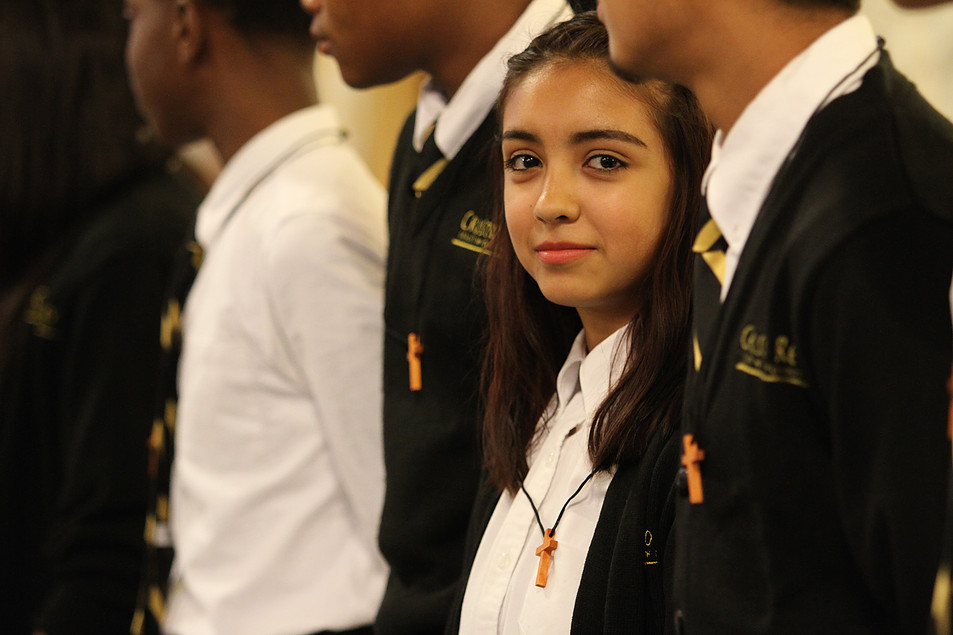 Gordon Feinblatt is pleased to be a sponsor of the Corporate Internship Program at Cristo Rey. Cristo Rey Jesuit is a Catholic, coeducational high school that provides a college preparatory education to students from under-served neighborhoods in Baltimore City. In partnerships with the Maryland Province Jesuits, the Cristo Rey network and the Baltimore business community, Cristo Rey empowers students to succeed in college, work and life.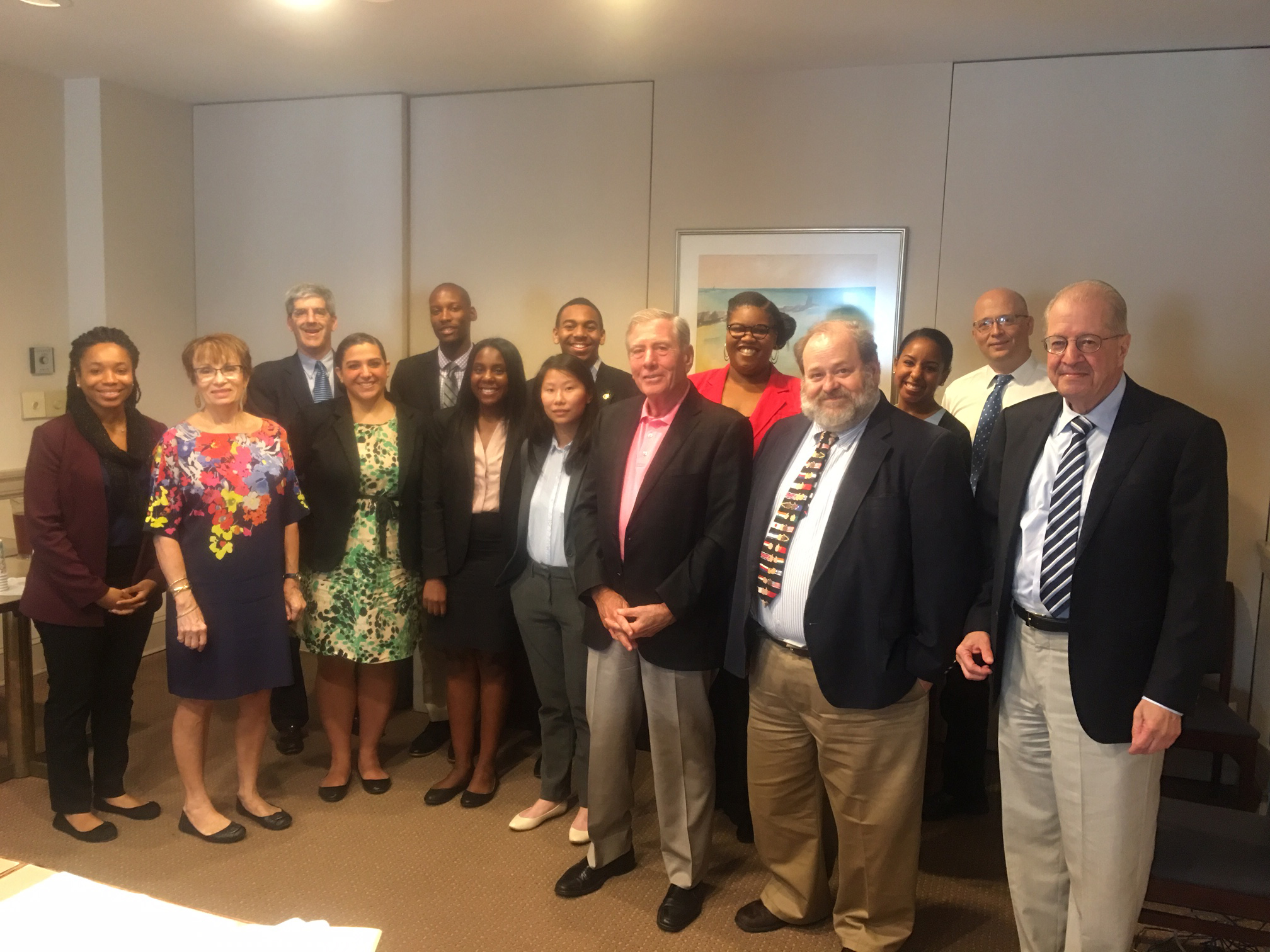 Each year, Gordon Feinblatt is a sponsor of the Office of the Attorney General's Thurgood Marshall Clerkship Program. The program brings law students with diverse backgrounds together to explore the legal, public service sector and prepare them for careers in the field.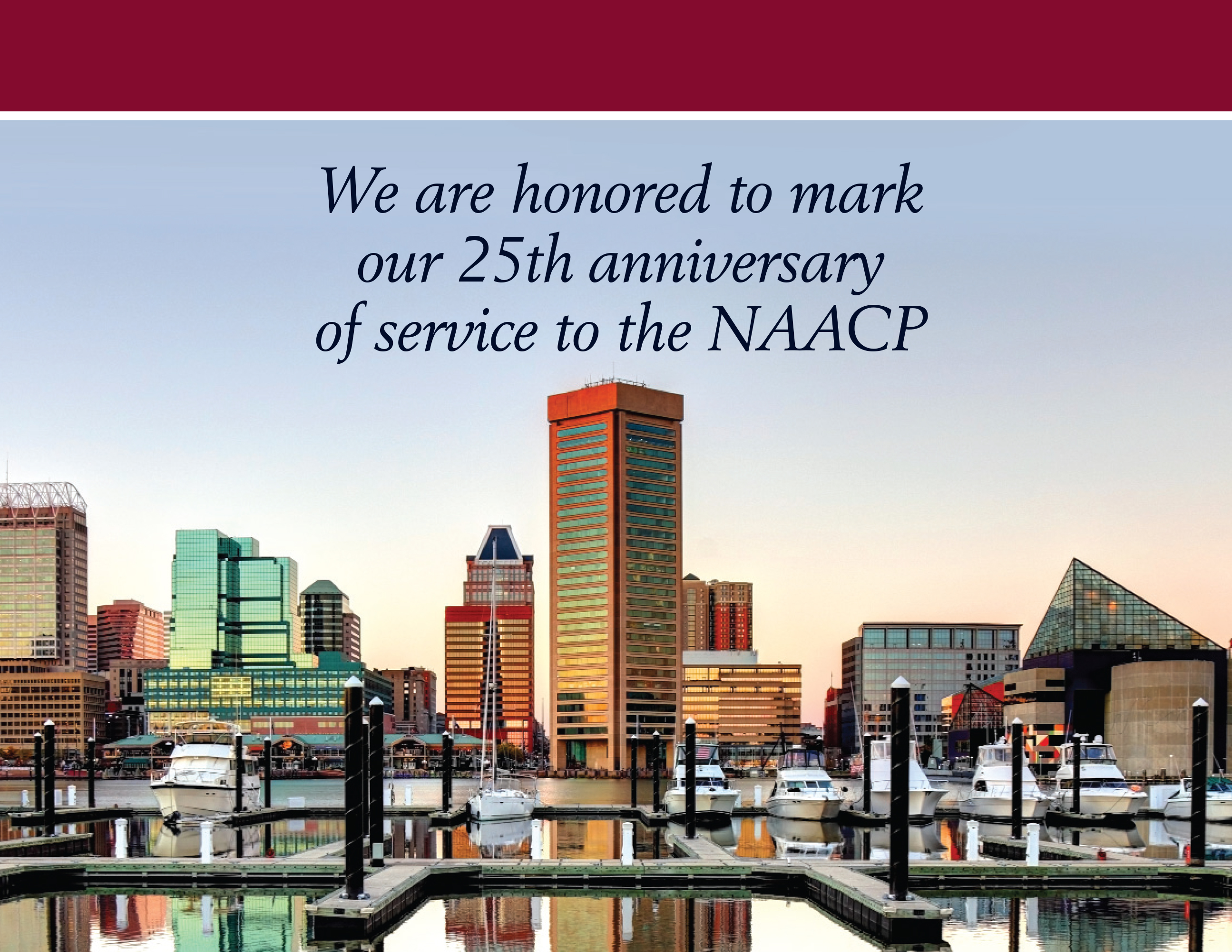 Gordon Feinblatt co-sponsored the Continuing Legal Education Reception at the 2017 NAACP Annual Convention and has provided 25 years of legal service to the NAACP.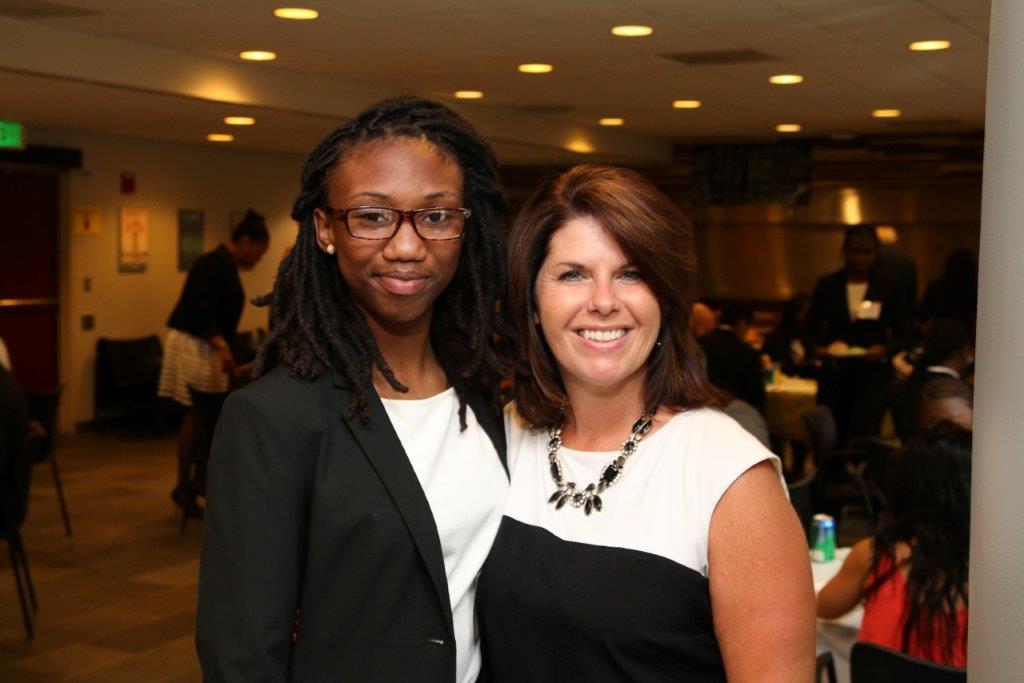 Every summer, Gordon Feinblatt participates in the Law Links Program, an initiative of the Citizenship Law Related Education Program (CLREP). The goal is for a rising junior or senior high school student to work at participating law firms to learn about life as a lawyer and gain exposure to law firm culture. Gordon Feinblatt is pleased to have been a sponsor of this program since its inception in 1994.