Firm Inclusion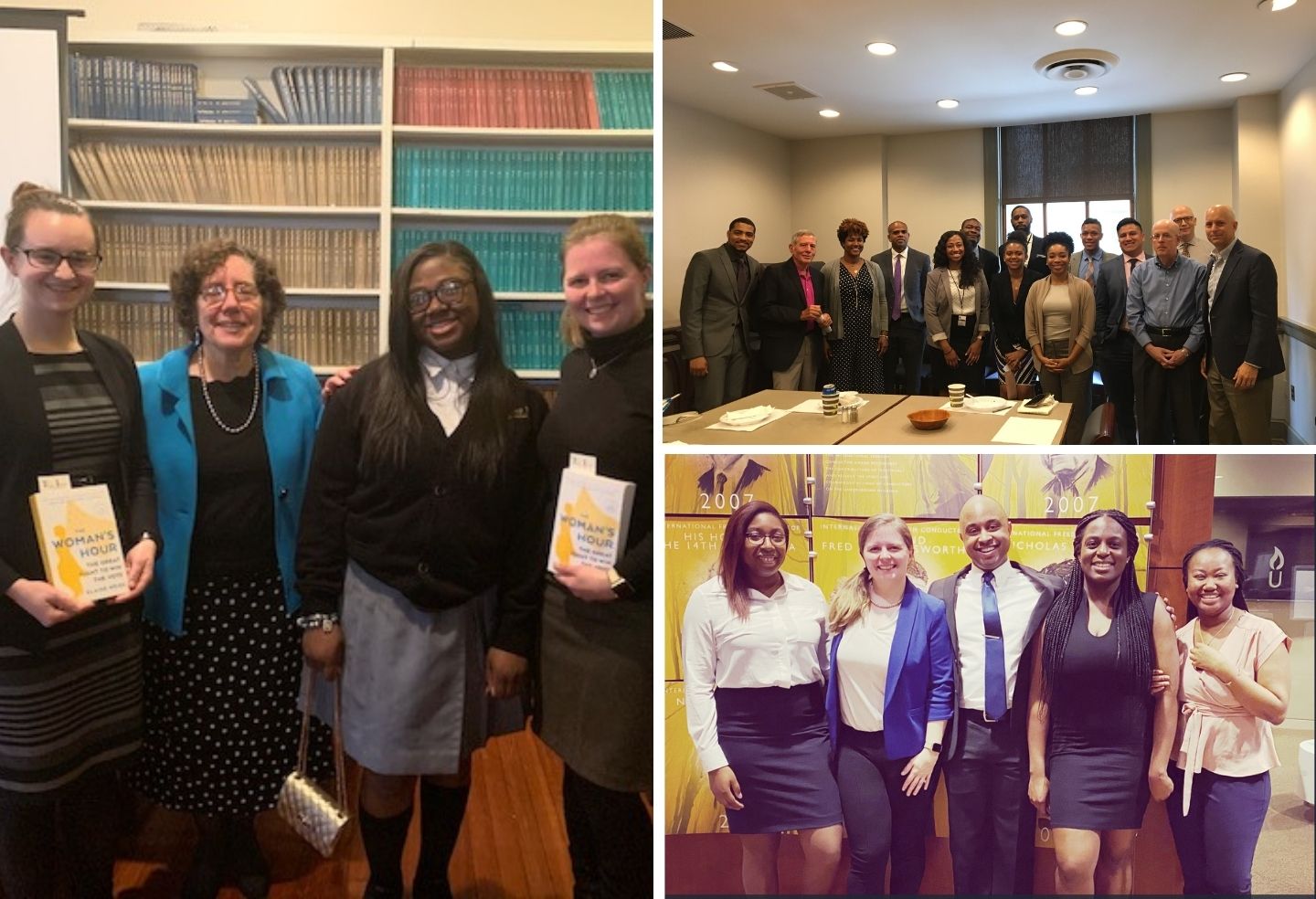 Gordon Feinblatt is dedicated to fostering an environment that embraces diversity, promotes equality and engenders mutual respect, thereby creating a culture of inclusion where everyone has the opportunity to excel and thrive. The firm is committed to recruiting, retaining and promoting diverse attorneys and staff, resulting in various perspectives that benefit the firm, our clients and the communities in which we practice.
Education
Our understanding of diversity, equity and inclusion is always evolving for our team and for each of us as individuals. Recognizing that we all bring different experience and knowledge to this topic, the Firm has prioritized educational opportunities.
On an annual basis, all Firm personal attend at least one DEI related training. Recent offerings include:
The United Way's 30/30- a primer on socioeconomic challenges faced by members of our local community
Bystander Intervention Training with tips from the Hollaback! Framework Factuality, a 90 minute crash course on structural inequality in America via an interactive experience
The Firm also offers optional educational experiences for those looking to dive even deeper into these topics, which includes speakers and our DEI Book Club, which was founded as a way to connect with teammates as we worked virtually during the beginning of the pandemic, while expanding our understanding of the world around us, continues to meets quarterly. Together we explore a variety of non-fiction books that have a DEI topic, representing different literary styles and aspects of Diversity.
Past book club selections include:
"So You Want Talk about Race" by Ijeoma Oluo
"Minor Feelings: An Asian American Reckoning " by Cathy Park Hong
 "Outskirts of Hope" by Jo Ivester
"Disability Visibility: First Person Stories From the 21st Centruy" an anthology edited by Alice Wong
"Heartland: A Memoir of Working Hard and Being Broke in the Richest Country on Earth by Sarah Smarsh"
"My Sister: How One Sibling's Transition Changed Us Both" by Selenis Levya and Marizol Leyva
"Better Allies: Everyday Actions to Create Inclusive, Engaging Workplaces" by Karen Catlin
Connecting Events
An important aspect of cultivating an inclusive workplace is providing opportunities for personnel to interact with each other outside of the daily routine. We are committed to developing cohesiveness among our personnel, which we believe is an advantage for the firm. We encourage attorneys and staff to participate in any number of events and activities throughout the year, including:
Numerous firm-sponsored volunteer opportunities
Family days
Annual holiday party
Lunches
Happy Hours and Snack Parties (popcorn bar, ice cream sundae party)
Staff Appreciation Day