Relating to Real Estate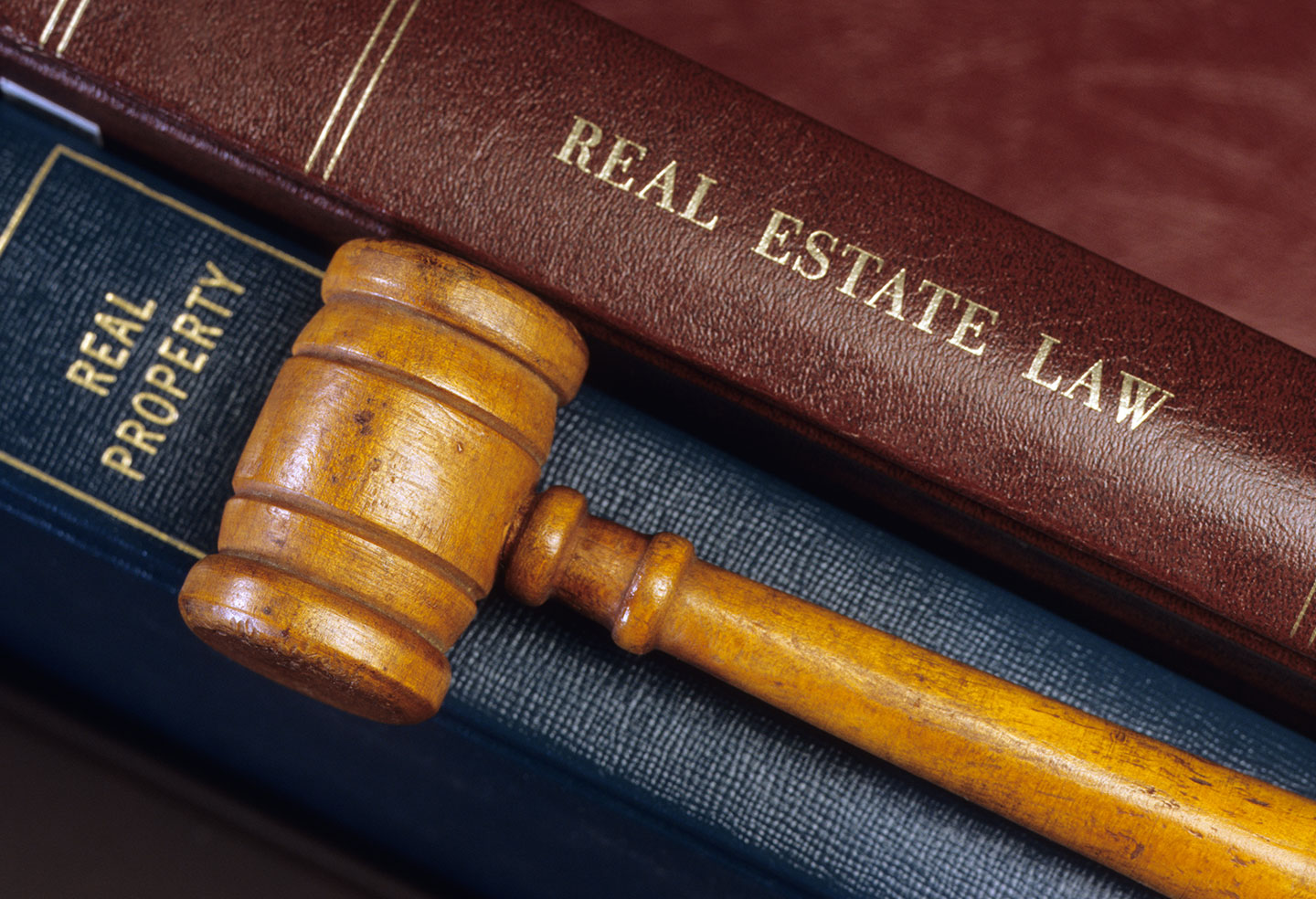 Relating to Real Estate - August 2022
There is Oil in Pandora's Box
A recent change in regulations adopted by the Maryland Department of the Environment (MDE) will frequently require consultants hired by prospective buyers to notify MDE of petroleum contamination before the sellers are notified.  This change may significantly impact the sale of commercial and industrial land. Just as Pandora discovered a surprising consequence she could not undo when she opened her box, sellers may find a similar outcome from a required Phase II environmental assessment.
Maryland oil control regulations have extensive provisions dealing with the obligations of owners and operators of oil storage facilities, requiring they notify the Department of the Environment when a leak is detected.  However, the oil control statutes and regulations never imposed an obligation on a prospective purchaser who does not take title.  The provisions also did not previously obligate consultants to directly report test results.
All of that has now changed.  For the first time, the new regulation specifically requires a consultant who is performing a due diligence investigation to report oil contamination directly to MDE.  That obligation exists regardless of whether the consultant was hired by the current owner/seller or by a prospective purchaser.  It also applies whether or not the transaction is ever consummated.
Back to In This Issue.
Residential Landlords Cannot Avoid Three-Year Statute of Limitations, Nor Can their Lawyers
In Simmons v. Maryland Mgmt. Co., 253 Md. App. 655, 269 A.3d 369, No. 1680, Sept. Term 2019, 2022 WL 333894 (Feb. 4, 2022), six residential tenants (Tenants) brought a putative class action in the Circuit Court for Baltimore City against their landlords and the landlords' lawyers, law firms, and the collection agency employer of one of the lawyers (Landlords and Lawyers) because the Tenants were sued for unpaid rent more than three years after the rent accrued.  The limitations period for an action for back rent on a residential lease is three years, but the leases governing the tenancies included a clause entitled "Statute of Limitations" that purported to establish a twelve-year limitations period for causes of action under the leases (Statute of Limitations Clauses).
The Tenants alleged that the Statute of Limitations Clauses were invalid and unenforceable and that the actions for back rent were time-barred.  They further alleged that by including the Statute of Limitations Clauses in the leases and acting to enforce them, the Landlords violated Real Property Article (RP) §8-208; and that by filing actions to recover time-barred debt and enforcing, or attempting to enforce, judgments they obtained, the Landlords and Lawyers violated Courts and Judicial Proceedings Article § 5-1202(a).  That section provides that a creditor or a collector may not initiate a consumer debt collection action after the expiration of the statute of limitations applicable to the consumer debt collection action.  The Tenants also alleged violations of the Maryland Consumer Debt Collection Act (MCDCA) and the Maryland Consumer Protection Act (MCPA).  The Tenants sought damages for the statutory violations, declaratory and injunctive relief, and attorneys' fees.  The circuit court granted the defendants' motions to dismiss.  The Tenants appealed, and the Court of Special Appeals (CSA) vacated the judgments and remanded the case.
Contact Ed Levin | 410-576-1900
Back to In This Issue.
BWRR's Condemnation Action for MAGLEV May Proceed
The Court of Special Appeals (CSA) reversed the decision of the Circuit Court for Baltimore City which had dismissed the condemnation action filed by Baltimore Washington Rapid Rail, LLC (BWRR) regarding property in the Westport area of Baltimore City in connection with its proposed super-conducting magnetic levitation train (SCMAGLEV).  Baltimore Washington Rapid Rail, LLC v. Westport Cap. Dev., LLC, No. 983, Sept. Term,2021, 2022 WL 633534 (Md. Ct. Spec. App. Mar. 4, 2022).  The proposed SCMAGLEV, which BWRR has been planning for about ten years, is touted to travel at speeds up to 311 miles per hour and would permit a trip between Baltimore City and Washington, D.C. in fifteen minutes.  The SCMAGLEV would operate between those two cities with an intermediate stop at Baltimore/Washington International Thurgood Marshall Airport.
In 2015, BWRR obtained the approval of the Maryland Public Service Commission (the PSC) to transfer to it the railroad franchise that had been abandoned by the Washington, Baltimore, and Annapolis Electric Railroad Company (WBA).  In 2017, Baltimore City adopted a resolution consenting to the transfer.
BWRR entered into discussions with the owner of the property (Stonewall), but they could not reach an agreement.  BWRR filed a Complaint for Condemnation in the circuit court, but the circuit court granted Stonewall's motion to dismiss.  BWRR appealed to the CSA.
Contact Ed Levin | 410-576-1900
Back to In This Issue.
Mechanic's Liens are Not Possible Ten Miles Out to Sea
The Circuit Court for Worcester County does not have jurisdiction to impose and enforce a mechanic's lien over a meteorological tower located on the Outer Continental Shelf (the "OCS") located ten nautical miles from the Maryland shoreline., according to the Court of Special Appeals ("CSA") in InterMoor, Inc. v. U.S. Wind Inc., No. 0867, Sept. Term 2020, 2021 WL 4130752 (Md. Ct. Spec. App. Sept. 10, 2021), cert. denied, No. 288, Sept. Term 2021, 2021 WL 6425783 (Md. Dec. 20, 2021). 
InterMoor, Inc. ("InterMoor") filed a complaint against U.S. Wind Inc. to collect unpaid sums under a Master Service Agreement (the "Agreement"), pursuant to which InterMoor was appointed the prime contractor to transport and install a meteorological tower on the OCS.  InterMoor was to be paid $8,701,098 under the Agreement; its petition to establish a mechanic's lien claimed that it was owed $4,817,993.
Although InterMoor asserted that 43 U.S.C. §1333(a)(2)(A) of the Outer Continental Shelf Lands Act provided that jurisdiction to the hear the case was appropriate in Worcester County, the circuit court disagreed and so did the CSA on appeal.  The CSA found that neither the Maryland Constitution nor the Maryland Code gives a circuit court jurisdiction over property that is outside of the county.
Contact Ed Levin | 410-576-1900
Back to In This Issue.
Failure of a Condition Precedent Cannot be Cured and Does Not Yield Damages
In settlement of a federal lawsuit, Capitol Gateway Properties, LLC (Capitol Gateway) leased real property in Landover, Maryland (the Property) to Peterbilt of Baltimore LLC (Peterbilt). The lease contained a purchase option (the Option) with a detailed seven-step procedure for exercising the Option and reaching a purchase price for the Property.  The parties started down the prescribed path, but they did not satisfy step six, which required that appraisers appointed by Capitol Gateway and Peterbilt jointly attempt to agree on the fair market value for the Property.
Peterbilt wanted to proceed with the purchase of the Property and sued Capitol Gateway in the Circuit Court for Talbot County for specific performance and damages.  The circuit court found that Capitol Gateway's noncompliance was because of a failure to fulfill a condition precedent, and that there was not a breach of contract.  The circuit court said that because Peterbilt failed to satisfy a condition precedent, Capitol Gateway was no longer required to perform under the Option.  Since there was no breach, Peterbilt was not entitled to cure under Section 16 of the lease and Capitol Gateway was not entitled to attorney's fees.
Peterbilt appealed to the Court of Special Appeals (CSA) and Capitol Gateway cross-appealed.  The CSA affirmed.  Peterbilt of Baltimore LLC v. Capitol Gateway Properties, LLC, No. 431, Sept. Term,2021, 2022 WL 833362 (Md. Ct. Spec. App. Mar. 21, 2022).
Contact Ed Levin | 410-576-1900
Back to In This Issue.
Speaking of Real Estate
New People at Gordon Feinblatt
Saad Malik recently joined Gordon Feinblatt's Real Estate Practice Group.  He received his law degree from the University of Baltimore School of Law and his B.A. from UMBC.  He clerked for Judge Lawrence P. Fletcher-Hill of the Circuit Court for Baltimore City.  Saad is a member of the Board of Maryland Volunteer Lawyers Service (MVLS).
Annette Ecott recently became a paralegal in Gordon Feinblatt's Business Law and Real Estate Practice Groups.  Annette graduated with a B.A. in Business Administration and a degree in Paralegal Studies from Marymount University.
Awards
Chambers & Partners has released its rankings for its 2022 edition.  Gordon Feinblatt's Real Estate Practice Group is a ranked group, and in the area of Real Estate, Timothy D.A. Chriss and Edward J. Levin are individually listed.
Back to In This Issue.