Maryland Legal Alert for Financial Services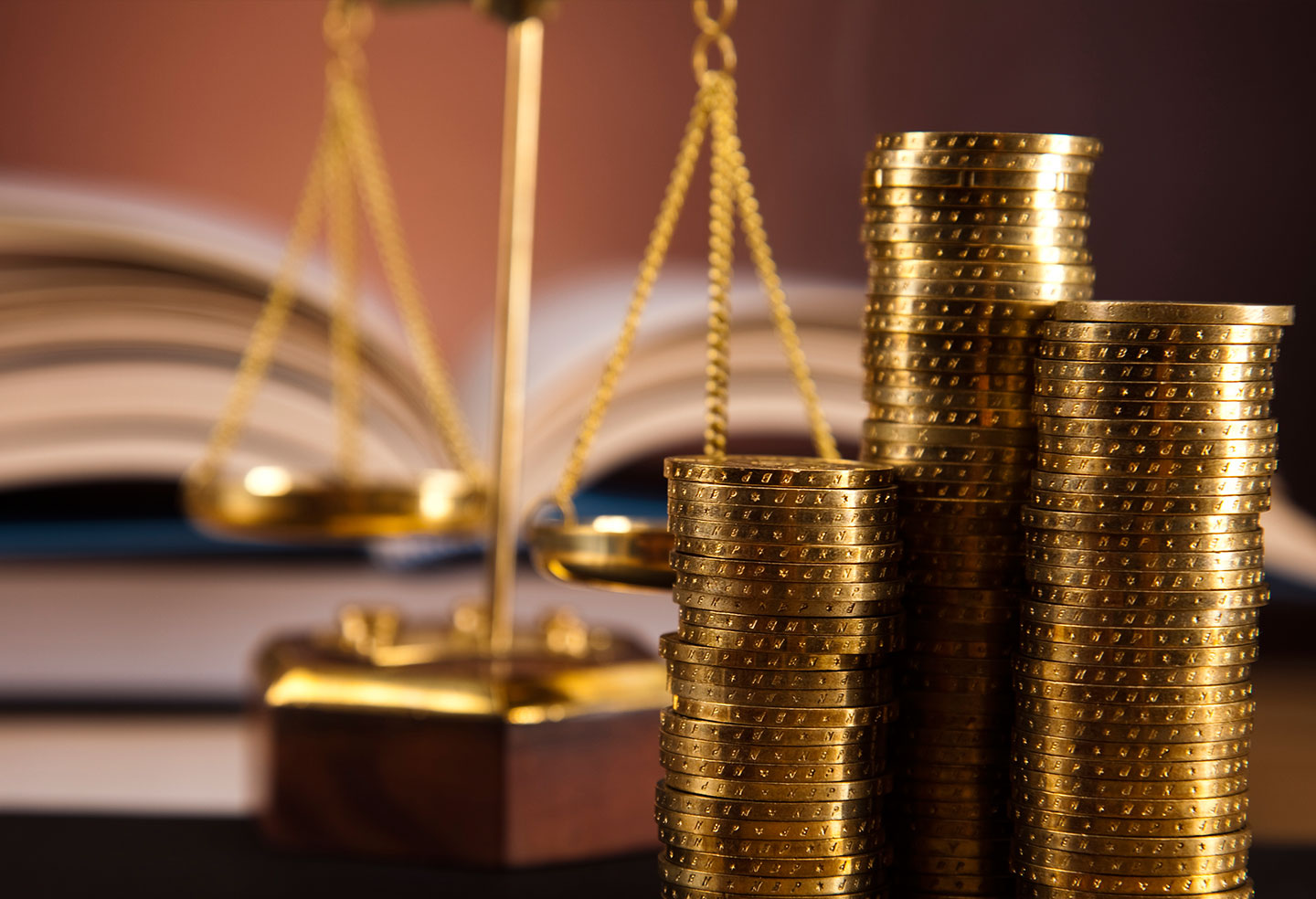 Maryland Legal Alert May 2015
• FRB INCREASES QUALIFYING ASSET LIMIT FOR SMALL BANK HOLDING COMPANIES
• FAIR LENDING REPORTS REVEAL REGULATORY RESPONSE TO ECOA VIOLATIONS
• CFPB UPDATES MORTGAGE ORIGINATION EXAM PROCEDURES
• CFPB IMPOSES FINES FOR OVERDRAFT PRACTICES
• EARLY EFFECTIVE DATE FOR NEW SAVINGS PROMOTION RAFFLE RULES
FRB INCREASES QUALIFYING ASSET LIMIT FOR SMALL BANK HOLDING COMPANIES
On April 15, 2015, as directed by legislation signed into law in December 2014, the Board of Governors of the Federal Reserve System (FRB) published a final rule, which becomes effective May 15, 2015, that increases from $500 million to $1 billion the qualifying asset limit for bank holding companies (BHCs) subject to the FRB's Small Bank Holding Company Policy Statement (Policy Statement). In addition, the final rule expands the Policy Statement's scope to include savings and loan holding companies (SLHCs). The Policy Statement was adopted to facilitate the transfer of ownership of small banks by, among other things, permitting qualifying BHCs to incur debt levels in an acquisition that are higher than those typically permitted for larger BHCs, and exempting qualifying BHCs from the FRB's risk-based capital and leverage rules. Under the revised Policy Statement, a qualifying BHC or SLHC may, subject to certain conditions, use debt to finance up to 75% of the purchase price of a bank or savings association acquisition. A BHC or SLHC that meets the asset test will qualify only if it: (i) is not engaged in significant nonbanking activities either directly or through a nonbank subsidiary (the Policy Statement clarifies that a savings association will be treated as a bank for this purpose); (ii) does not conduct significant off-balance sheet activities (including securitization and asset management or administration) either directly or through a nonbank subsidiary; and (iii) does not have a material amount of debt or equity securities outstanding (other than trust preferred securities) that are registered with the Securities and Exchange Commission. Importantly, because the Policy Statement exempts a qualifying BHC or SLHC from the FRB's risk-based capital and leverage rules, it also exempts these institutions (but not their bank or savings association subsidiaries) from the Basel III capital rules. If you have any questions regarding the revised Policy Statement, please contact Andy Bulgin.
FAIR LENDING REPORTS REVEAL REGULATORY RESPONSE TO ECOA VIOLATIONS
Every year the Consumer Financial Protection Bureau (CFPB) and the U.S. Department of Justice (DOJ) are obligated to report to Congress on each agency's activities administering the federal Equal Credit Opportunity Act (ECOA). Both agencies recently issued reports, which describe their 2014 ECOA enforcement activities. The DOJ's report reflects active cross-government cooperation in identifying alleged ECOA violations. The report explains that during 2014 there were 18 referrals from other agencies, 15 from the CFPB and 3 from the FDIC. Of the 18 referrals, 6 were returned to the referring agency and the others are under investigation or resulted in enforcement action. In the past 14 years, the FDIC by far has made the most lending discrimination referrals to DOJ. The CFPB report reflects the consumer-focused mission of this agency and its data-driven approach. The data and other information gathered led the CFPB to make mortgage lending and auto finance its highest ECOA supervisory and enforcement priorities. The CFPB report also includes that agency's annual report on the Home Mortgage Disclosure Act (HMDA). Review of these reports is instructive and recommended for all lenders. Please contact Margie Corwin if you would like to discuss this subject in greater detail.
CFPB UPDATES MORTGAGE ORIGINATION EXAM PROCEDURES
On May 5, 2015, the CFPB announced the release of updated Mortgage Origination examination procedures. The CFPB stated that these updated procedures offer valuable guidance on how it will conduct examinations for compliance with the TILA-RESPA Integrated Disclosure Rule, which becomes effective August 1, 2015. Nearly double in length from the immediately preceding Mortgage Origination examination procedures, the updated procedures include a new module for loan originator compliance and for closed-end residential mortgage loan compliance. As always, these procedures offer insight into how regulators interpret and will enforce mortgage regulations and are worth review. Please contact Margie Corwin if you have questions.
CFPB IMPOSES FINES FOR OVERDRAFT PRACTICES
The CFPB announced on April 28, 2015 that it had fined a large regional bank $7.5 million in connection with certain overdraft practices (click here to read the CFPB press release). The CFPB's enforcement action and the resulting consent order relate to two of the bank's overdraft practices and the bank's efforts to change them. The bank allegedly paid ATM withdrawals and one-time debit transactions after funds in linked accounts had been exhausted without first obtaining customer opt-ins as required by Regulation E. The bank also allegedly charged overdraft fees in connection with its deposit advance product contrary to the bank's promotional materials. The CFPB also claimed the bank failed to remedy the issues quickly enough after discovering them. This CFPB action is a reminder for banks to review overdraft practices to make sure that proper Regulation E opt-ins have been obtained, verify that overdraft practices match disclosures, and make sure that any compliance deficiencies are quickly escalated to the appropriate management so that prompt corrective action can be taken. For additional information about this topic, please contact Christopher Rahl.
EARLY EFFECTIVE DATE FOR NEW SAVINGS PROMOTION RAFFLE RULES
Maryland's 2015 General Assembly Session has ended which means publication of our annual Maryland Laws Update is around the corner – please keep an eye out for its publication towards the end of June.
One new law of note, Chapter 95 of the 2015 Regular Session (introduced as House Bill 558), has a June 1, 2015 effective date and involves savings promotion raffles conducted by depository institutions. For a number of years, Maryland law has authorized certain "depository institutions" to conduct savings promotion raffles, provided that (a) specific notices are posted in locations where the promotion is offered, and (b) "banking institutions" obtain the Commissioner of Financial Regulation's prior approval of the promotion. The 2015 General Assembly changed the definition of "depository institution" so that it conforms to provisions of the federal American Savings Promotion Act enacted in December of 2014. Beginning June 1, 2015, a "depository institution" will include any financial institution that maintains "qualifying accounts," i.e., accounts that are (a) insured by the Federal Deposit Insurance Corporation, the National Credit Union Administration, or a credit union share guaranty corporation that is approved by the Commissioner of Financial Regulation, and (b) through which eligible customers obtain chances to win prizes through a savings promotion raffle. The new law restricts savings promotion raffles to eligible customers of a depository institution and requires that each entry provide an equal chance of winning. Significantly, this new law also removes the requirements to post specific notices concerning the promotion and to obtain prior approval from the Commissioner of Financial Regulation. These changes may make savings promotion raffles more appealing to depository institutions. Please contact Christopher Rahl or Marjorie Corwin for more information concerning this topic.