News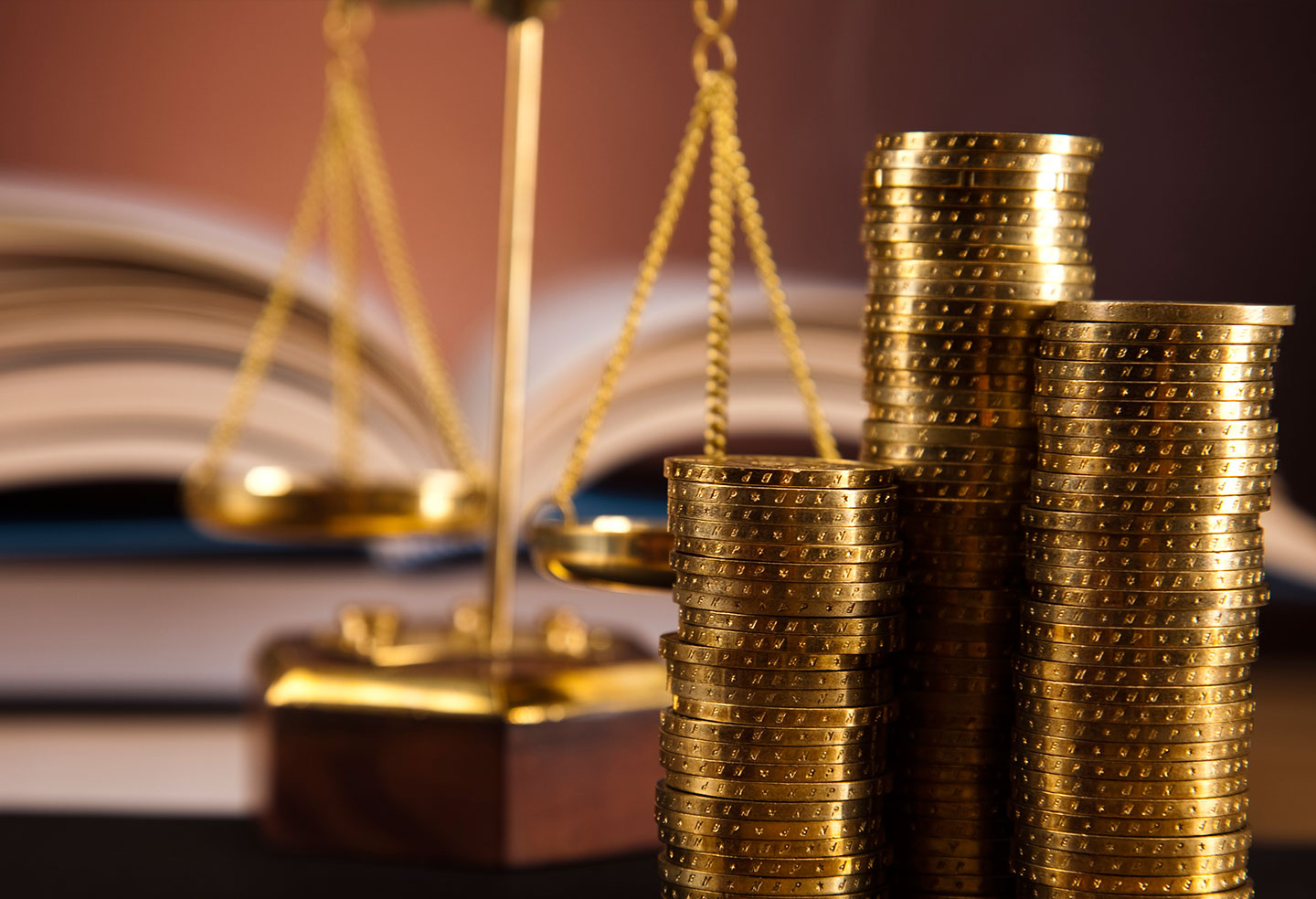 Maryland Legal Alert: Credit Union Issue - November 2020
Increased Focus on Auto Lending
Auto lending practices continue to be a hot topic for state and federal regulators as well as plaintiffs' attorneys. Within the past few months, there have been multistate actions by state attorneys general (AGs), significant consent orders brought about by the Consumer Financial Protection Bureau (CFPB) and private lawsuits concerning the sale of ancillary products in connection with auto finance transactions. Credit unions that engage in indirect auto lending should take note and pay particular attention to their dealer partners and indirect programs.
Regulatory focus includes a recent multistate action by the AGs for 34 states — including Maryland — that resulted in a settlement with a large subprime auto finance company. The settlement concludes a multiyear investigation into the finance company's indirect auto lending practices. The AGs alleged that the finance company knowingly exposed deeply subprime borrowers to risky auto loans, which featured high loan-to-value ratios, expensive backend ancillary products (such as vehicle service contracts and GAP waivers), and high payment-to-income ratios. The AGs also alleged that the finance company ignored dealer misconduct, such as doctoring income and expense information, and inflating collateral values. The AGs also emphasized that many consumers lacked any "residual income [remaining income after factoring in debt service and housing and insurance expenses]." Along with significant monetary penalties, the settlement requires the finance company to implement measures to better monitor dealers that engage in misconduct and require additional documentation from those dealers.
In October, the CFPB entered into a consent order with a large auto finance company concerning certain of its indirect lending practices. The CFPB alleged that the finance company wrongfully repossessed vehicles, impermissibly kept borrower personal property left in vehicles, and charged borrowers high pay-by-phone fees (without adequately disclosing lower cost payment options). The CFPB contended that the finance company caused repossessions in a number of situations where borrowers had paid amounts due or had complied with payment arrangements that should have stopped repossession. Other actions faulted included the requirement that borrowers pay an upfront storage fee before repossession agents would release personal property that was left in repossessed autos and failure to disclose the amount of a pay-by-phone fee as high as $12.95 where other, less costly, payment options were available. The finance company agreed to pay a substantial fine, issue refunds, and make significant changes to its indirect lending program.
In addition, a recent wave of litigation activity in Colorado has involved indirect auto lending and guaranteed asset protection (GAP) refunds. Some states have specific GAP refund requirements (e.g., pro rata refund after 60 days, full refund in first 60 days). There have been class actions filed involving claims that auto dealers have been using GAP contracts on the front end that either do not line up with the state refund requirements or the lenders have been providing refunds that do not line up with the dealer GAP contracts. Borrowers have filed suit, claiming that lenders have issued refunds that are too small. As in many other states, Maryland credit unions that make loans under Maryland Subtitle 10 (Closed End Credit Grantor Provisions) must make sure that the GAP contracts used by dealers that sell them indirect auto loans follow applicable Maryland requirements. This type of litigation highlights the importance of making sure that refunds for ancillary products are calculated in accordance with the applicable contract terms and the state law where the dealer originates the loan.
Practice Point: Credit unions should review their underwriting policies and ancillary products sold, and ensure they have appropriate controls over their dealer partners. This is also a good time to review dealer agreements to make sure they contain adequate requirements for dealer compliance and strong indemnification and repurchase rights. Credit unions should expect to receive additional scrutiny concerning indirect loans in their portfolios. 
Please contact Christopher R. Rahl or Bryan M. Mullwith any questions concerning this topic.
Executive Order Addresses Repossessions and Residential Foreclosures
On October 16, 2020, Governor Lawrence Hogan, Jr. issued an executive order, amending and restating his April 3, 2020, executive order. In his April order, he prohibited the following
Self-help repossessions for trucks, automobiles and chattel homes
Initiation of new residential foreclosures; and
Entry of eviction judgments where tenants established a coronavirus-related substantial loss of income.
The new order lifted the ban on truck and automobile repossessions. The new order also significantly alters the current state of residential foreclosures. The order directs the Maryland Department of Labor's Commissioner of Financial Regulation (Commissioner) to reopen the notice of intent to foreclose online registry, which will enable the initiation of new residential foreclosures. However, the order also imposes a new notice requirement: credit unions must provide members with notice of certain forbearance rights before initiating a foreclosure. If the subject loan is covered by the federal Coronavirus Aid, Relief, and Economic Security Act (CARES Act), credit unions must notify the member of forbearance rights under the CARES Act at least 30 days before sending a notice of intent to foreclose. If the loan is not covered by the CARES Act, credit unions must notify the member of the right to request a similar forbearance as provided under the CARES Act (i.e., up to a 180-day forbearance period with the ability to extend for another 180-day period, regardless of delinquency status). Credit unions may not accrue fees, penalties or interest while a loan is under forbearance beyond those amounts scheduled or calculated as if the member had stayed contractually current. Credit unions must also submit a certification to the Commissioner of their compliance with the new notice requirement when they submit a notice of foreclosure with the foreclosed property registry. The Commissioner recently issued FAQs in an attempt to clarify several ambiguities in the order. 
Practice Point: The order (even after the release of the Commissioner's FAQs) has several ambiguities, including:
Whether regular interest for an outstanding loan balance under a simple interest loan can still accrue during a forbearance period, and
Whether the order allows credit unions to "get credit" for prior COVID-related forbearance already provided.
We are continuing to monitor the order and any additional guidance from the Governor's Office and the Commissioner that will provide further clarification concerning applicable requirements.
For additional information on the impact of the coronavirus, visit our information hub for additional COVID-related content.
Please contact Christopher R. Rahl or Bryan M. Mull with any questions concerning this topic.cs.
Requirements for Virtual Annual Meetings for Maryland Credit Unions
Many credit unions have bylaws that require annual meetings of members at specific times during the year. Because of shutdown and distancing orders and health and safety concerns for members and employees, many credit unions held their 2020 annual meetings later in the year and virtually. For those credit unions who plan to hold virtual annual meetings again, or for the first time, in 2021, special care should be taken to comply with provisions of the Maryland Credit Union Act and its implementing regulations. Maryland law includes specific timing and content requirements for any election of directors that will take place electronically. Requirements include board action confirming the credit union's intention to elect directors electronically; the posting of the notice of such board action at the credit union's principal office for at least 90 days before the scheduled meeting date; and additional notices concerning the format of the meeting, including how members can participate. Each Maryland credit union should also ensure that any planned annual meeting follows any separate requirements in the credit union's bylaws.
Please contact Christopher R. Rahl for assistance with your plans for a virtual annual meeting.