Mid-Atlantic Health Law TOPICS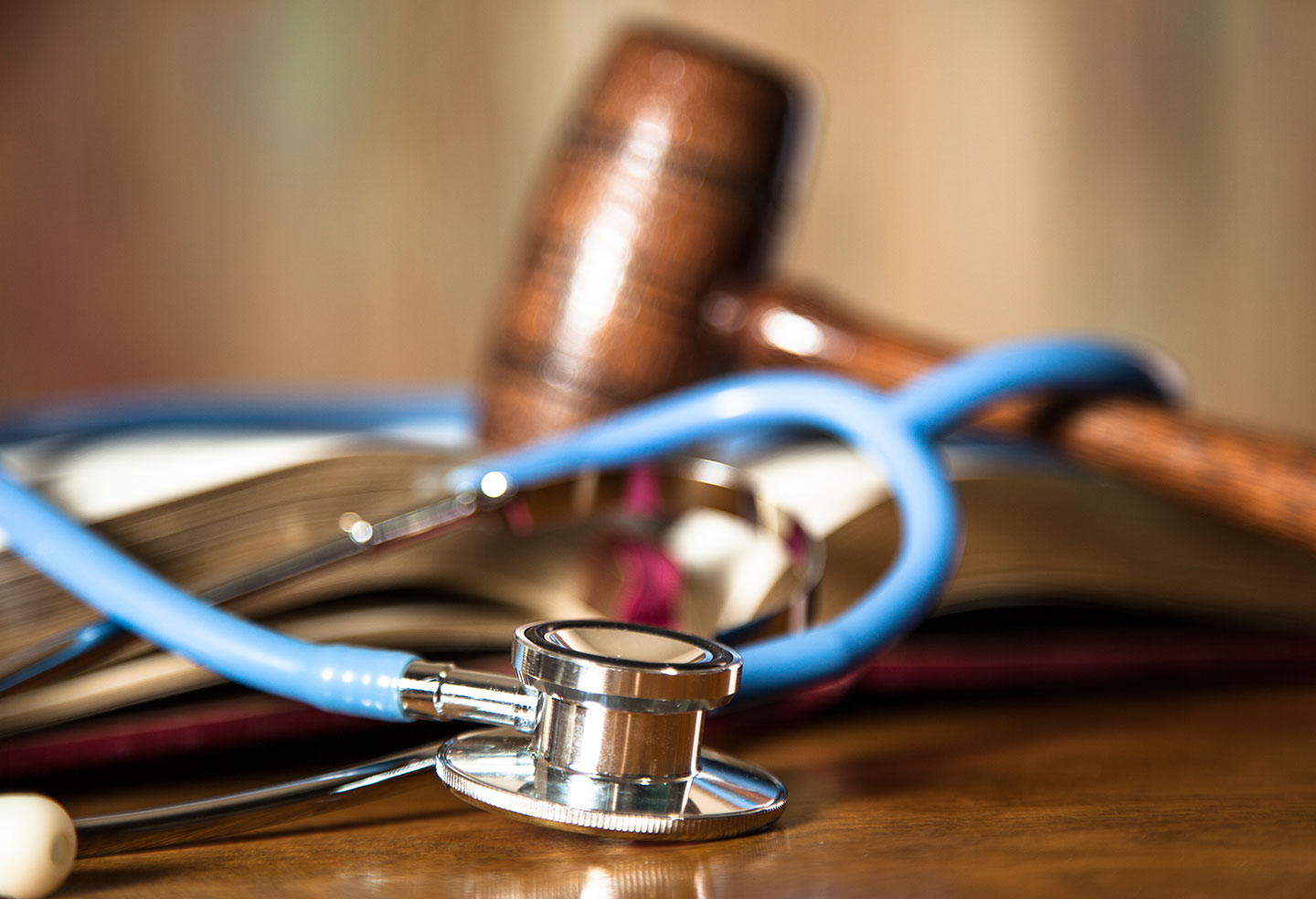 Beware of English-Only Rules
A version of this article was published in The Daily Record on April 4, 2013.
The federal Equal Employment Opportunity Commission (EEOC) announced in September, 2012, that Delano Regional Medical Center (DRMC), an acute care hospital in California's San Joaquin Valley, agreed to pay $975,000 to settle a class action national origin discrimination lawsuit brought on behalf of a class of approximately 70 Filipino-American hospital workers.
The employees alleged that the hospital's English-only rule was discriminatory, and enforced only against Filipino employees. They also alleged that they were subjected to humiliating treatment by hospital management and co-workers, and that their repeated complaints about the ill-treatment were ignored.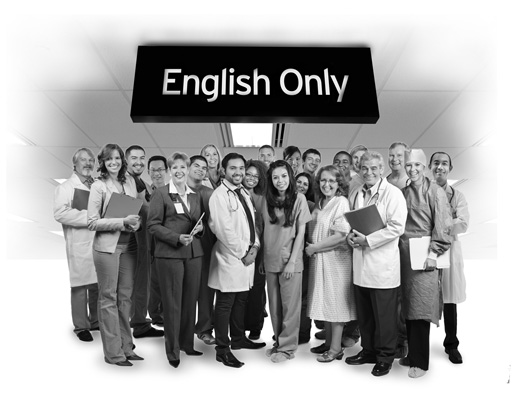 The EEOC and the Asian Pacific American Legal Center filed suit in 2010, challenging the English-only policy and other practices at the hospital, claiming that the conduct violated Title VII of the Civil Rights Act of 1964, which prohibits employment discrimination based on race, color, religion, sex or national origin.
According to the lawsuit, the hospital's CEO called a meeting in 2006, which only the Filipino employees were required to attend, and threatened the workers with penalties unless they followed a strict English-only policy. The policy required employees to speak English at all times unless on break or when speaking to a patient who had other language needs.
A. New Approved Policy
In settling the case, the hospital agreed to hire an EEO monitor to conduct anti-harassment and anti-discrimination training, and to adopt a new language policy. The new policy, which the EEOC approved, is set forth below.
"Each patient has the right to be fully informed of his or her total health status, including his or her medical condition, in a language that he or she understands. Patient Care Team members will speak to the patient in English or in the language that the patient or patient's representative understands or a translator will be provided."
"Employees have the right to communicate with each other in a language of their choice when not engaged in direct communication with, or while providing care or services, to a patient. When providing care, employees should not engage in a conversation of a social nature with each other that does not relate to the care of the patient."
"This policy is not applicable when an employee is on break or off duty and does not apply in break rooms, cafeteria or other areas where staff take personal breaks. Non-supervisory employees and volunteers are not to attempt to enforce the policy and must comply with DRMC's policy against harassment and discrimination."
B. Part of a Trend
Recently, there has been an increase of national origin discrimination claims in general, and claims based on English-only policies in particular. The Delano case is part of a trend of such cases filed against employers, including health care facilities.
For example, in 2009, the EEOC filed suit on behalf of 53 current and former Hispanic employees of Royalwood Care Center, an assisted living facility, in Torrance, California. The employees were prohibited from speaking Spanish to Spanish-speaking residents of the center, and even punished for speaking in Spanish on the facility's parking lot. By contrast, Filipino employees were allowed to speak their native languages without reprimand. That suit settled for $450,000.
C. The EEOC Position
While language is not a protected characteristic under Title VII, the EEOC takes the position that the primary language of an individual is often "an essential national origin characteristic." Accordingly, the agency has held that it will presume that a policy that imposes a blanket prohibition on employees speaking foreign languages violates Title VII.
The EEOC does, however, recognize that English-only rules may be permissible under limited circumstances where the rule is justified by a legitimate "business necessity" such as in the following circumstances:
1. For communications with customers, co-workers, or supervisors who only speak English.
2. In emergencies or other situations in which workers must speak a common language to promote safety.
3. For cooperative work assignments in which the English-only rule is needed to promote efficiency.
4. To enable a supervisor who only speaks English to monitor the performance of an employee whose job duties require communication with co-workers or customers.
D. Opposite Outcomes
The courts have also upheld English-only policies that are applied to limited situations in health care facilities. For example, in Pacheco v. New York Presbyterian Hospital, a New York federal court dismissed a Hispanic employee's challenge to his supervisor's rule that he should not speak Spanish while in hearing range of patients. The employee was not otherwise prohibited from speaking Spanish and, in fact, was asked to speak Spanish to Spanish speaking patients. There was also no other evidence of discriminatory conduct by the hospital.
The court in Pacheco cited two circumstances that supported a finding of business necessity. First, several patients had complained to management that they felt employees were ridiculing them when speaking in Spanish nearby. Second, it was easier for managers, who did not speak Spanish, to supervise and evaluate an employee if he or she spoke English around and to them.
In a similar case, Montes v. Vail Clinic, Inc., the federal appeals court for the Tenth Circuit, which hears appeals from several western states, dismissed a Title VII suit brought by a Mexican-born housekeeper at a hospital. The employee complained that she was asked by her direct supervisor to speak only English when cleaning the operating rooms, but that she was allowed to speak Spanish outside the operating room or on her breaks.
The court in Montes recognized that English-only rules can, in certain circumstances, create a hostile atmosphere for Hispanics in their workplace and thus violate Title VII because such rules "may be used as a covert basis for national origin discrimination." Nevertheless, the court found that the policy was not discriminatory because it only applied to the operating rooms where "clear and precise communication between the cleaning staff and the medical staff was essential," and there was no other evidence of discrimination.
E. Conclusion
Employers can avoid potential discrimination claims by narrowly tailoring workplace language requirements to specific situations. Such policies should be rooted in legitimate business reasons, such as safety, clear communications and the need of patients to understand conversations taking place in their presence. English-only policies that prohibit any use of other languages in the workplace, policies which are enforced only against one ethnic or national origin group, or are based on the claimed discomfort of other employees, will not usually pass muster.
Of course, in addition to having a well drafted rule, it is also critically important to ensure that supervisors and human resource officials are sensitive to discrimination law principles. Overbroad or invalid English-only rules are usually just a symptom of other workplace problems. Indeed, most situations in which employers have been found liable for Title VII violations, or have settled lawsuits, involve workplaces where the complaining employees have been subjected to discriminatory conduct in addition to the English-only policy.