What a Stage Two Reopening Looks Like in Maryland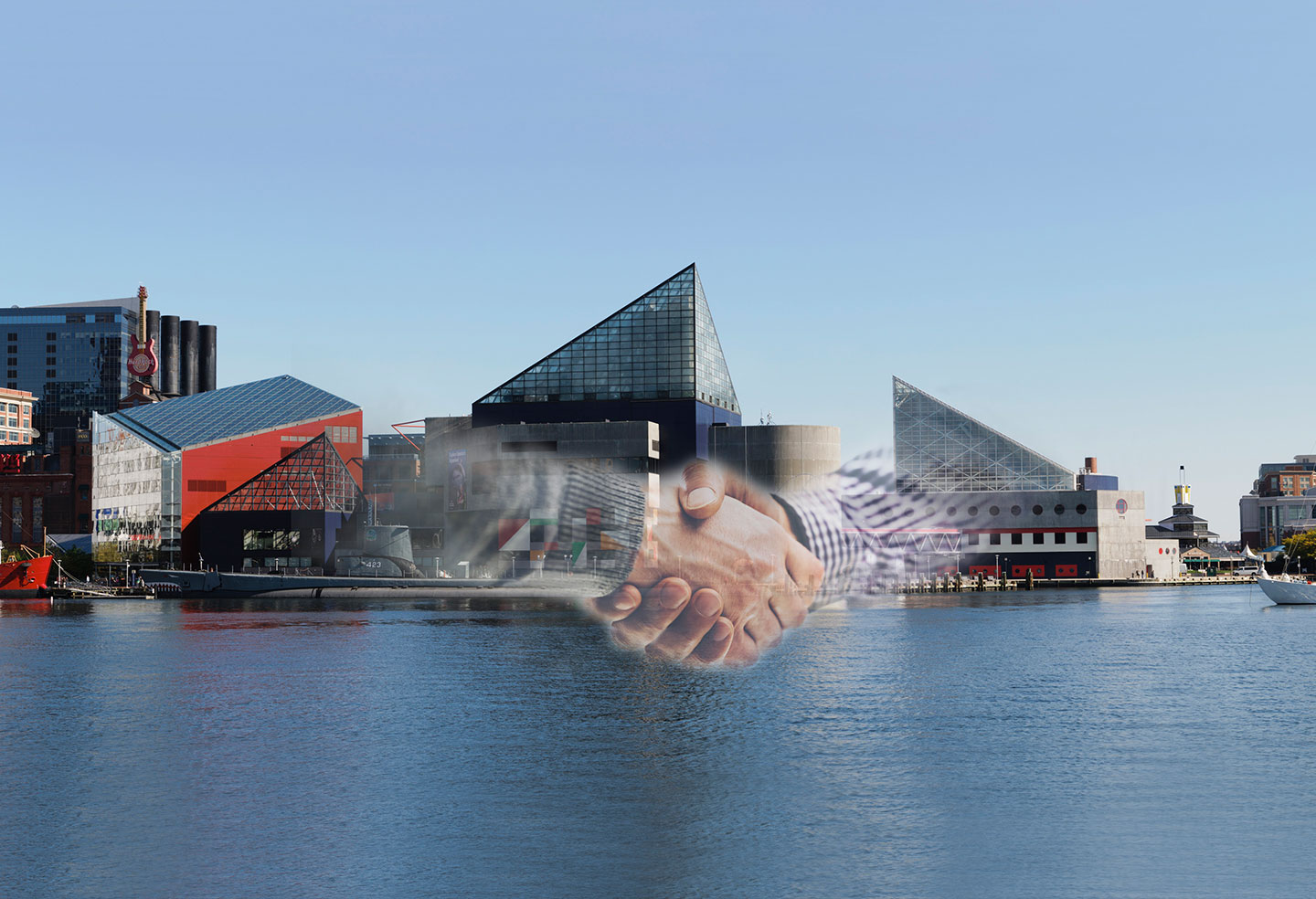 What a Stage Two Reopening Looks Like in Maryland
This article was updated with information about additional reopenings on Thursday, June 11, 2020.
In mid-May, Governor Lawrence Hogan lifted the state's stay-at-home order and announced the beginning of Stage One of the Maryland Strong Roadmap to Recovery. Although many local jurisdictions chose to adopt their own Stage One reopening plans, at this time, all 24 of the state's jurisdictions have entered Stage One.
Early last week, the governor announced that Maryland was ready to move into Stage Two of the Maryland Strong Roadmap to Recovery. Since beginning Stage Two reopenings, Maryland's COVID-19 positivity has continued to trend downward, dropping to single digits in 23 out of the 24 local jurisdictions in Maryland. In light of this progress, on June 10, 2020, the governor announced additional Stage Two reopenings.
WHAT BUSINESSES MAY REOPEN IN STAGE TWO?
Effective as of June 5, 2020, nonessential businesses and certain additional personal services establishments were permitted to reopen. During the next few weeks, however, additional businesses will be permitted to reopen as part of the next round of Stage Two reopenings, subject to any applicable local orders. Further, as of June 10, 2020, there is no longer a ban on social, community, recreational, leisure and sports gatherings and events of more than 10 people.
Additional Personal Services Establishments
According to the governor's June 10, 2020, executive order (Order), the following personal services establishments may, subject to any applicable local order, reopen at up to 50% of the facility's maximum occupancy under the fire code or applicable laws, regulations and permits (maximum occupancy):
Tattoo parlors,
Tanning salons,
Massage parlors and
Establishments that provide esthetic services or provide nail technician services.
As was required during Stage One, these personal services establishments must continue to abide by the following guidelines:
All customers over the age of 2 must wear face coverings as defined in and accordance with the face coverings order (unless doing so would make it impossible for services to be performed);
All staff are required to wear face coverings in areas open to the public and areas in which interaction with other staff is likely;
Personal service establishments must provide services on an appointment basis only; and
All staff must clean and disinfect the area in which each service is performed in accordance with Centers for Disease Control and Prevention (CDC) and Maryland Department of Health (MDH) guidelines.
Nonessential Businesses
Additionally, except as otherwise closed by this Order or previous executive orders, businesses that are not part of the critical infrastructure sectors identified by the U.S. Department of Homeland Security' Cybersecurity and Infrastructure Security Agency may also reopen to the public. This means that manufacturing, construction, large and small retail, specialty vendors, wholesalers, financial institutions, and many others may now safely reopen and operate in Maryland with public health and safety guidance recommendations in place. This guidance, which is strongly encouraged for all reopening businesses, includes:
Wearing face coverings whenever face-to-face interaction takes place;
Conducting temperature checks for workers and other personnel;
Limiting the proximity of employees by rotating employee hours;
Instituting split schedules, shifts or shorter workweeks; and
Staggering start, break or shift times.
The governor advised, however, that individuals who can telework should continue to do so as safety remains Maryland's top priority.
State Government
State government resumed a phased return to normal operations as of June 8, 2020. Specifically, the Motor Vehicle Administration and other customer-facing agencies have reopened select branches to customers on a limited and appointment only basis. Staff at these establishments must continue to wear face coverings and there will be plexiglass dividers at each staff member's workstation. Maryland transit has also returned to a more normal schedule to accommodate more Marylanders returning to work.
Indoor Dining and Additional Outdoor Recreational Establishments
Previously, restaurants and bars were restricted to operating on a carry-out, drive through and delivery basis and, to the extent they were permitted under an applicable local order, serving customers in outdoor areas only. Effective as of 5 p.m. on June 12, 2020, restaurants and bars may, subject to applicable local orders, reopen indoor seating areas at up to 50% of the establishment's maximum occupancy. Further, all restaurants and bars must adhere to the following requirements:
Require all staff to wear face coverings (as defined in the face coverings order);
Not serve buffet-style;
Not serve customers who are not seated; and
Clean and disinfect every table between each seating in accordance with CDC and MDH guidelines and through the use of cleaning products approved by the U.S. Environmental Protection Agency for use against COVID-19.
Certain additional outdoor recreational establishments will also be permitted to reopen, effective as of 5 p.m. on June 12, 2020. Subject to applicable local orders, the following outdoor recreational establishments may reopen:
Amusement parks;
Miniature golf establishments;
Go-kart tracks;
Outdoor areas of any other establishments that are subject to the state's admission and amusement tax.
Fitness Centers, Malls, Outdoor Recreational Establishments, Casinos, Racetracks and Simulcast Betting Facilities
Effective as of 5 p.m. on June 19, 2020, and subject to applicable local orders, the following establishments may begin to reopen in the following manner:
Fitness centers, health clubs, health spas, gyms, aquatic centers and self-defense schools may reopen to the public at up to 50% of the establishment's maximum occupancy;
Shopping centers that have one or more enclosed pedestrian concourses may reopen to the public;
Bingo halls, bowling alleys, pool halls, roller and ice skating rinks, social and fraternal clubs, and the indoor areas of any other establishments that are subject to the state's admission and amusement tax (collectively, indoor recreational establishments) may reopen to the public at up to 50% of the establishment's maximum occupancy; and
All simulcast betting facilities and certain casinos may reopen at up to 50% of the facility's maximum occupancy; and
Certain racetracks may open for racing and other customary operations, but not to the public.
Schools and Child Care
Although not set forth in his Executive Order, the governor encourages schools to hold outdoor graduation ceremonies and to resume outdoor high school sports practice and training activities with the appropriate social distancing measures in place. School buildings may also begin reopening to small groups of students and staff. Finally, child care providers may begin to reopen, provided no more than 15 individuals are in one room. 
Businesses that may reopen should consult the Maryland Department of Commerce's guidance and best practices for safely reopening. Individuals who knowingly and willfully violate the Order or any local order will be guilty of a misdemeanor and potentially face up to one year in prison or a fine not exceeding $5,000 or both.
WHAT REMAINS CLOSED IN STAGE TWO?
Although the list of shut down businesses is dwindling, all senior citizen activities centers and theaters must remain closed until the governor orders otherwise. Most importantly, Stage Two continues to give local jurisdictions the discretion to decide the timing of Stage Two reopenings. Stage Two businesses must consult orders from their respective local jurisdictions to ensure if and/or when a reopening is permissible. Business owners can learn about how each county is handling business reopenings by visiting the Maryland County COVID-19 Site Directory.






For additional information on the impact of the coronavirus, visit our COVID-19 information hub for a list of up-to-date content.