Legal Bulletins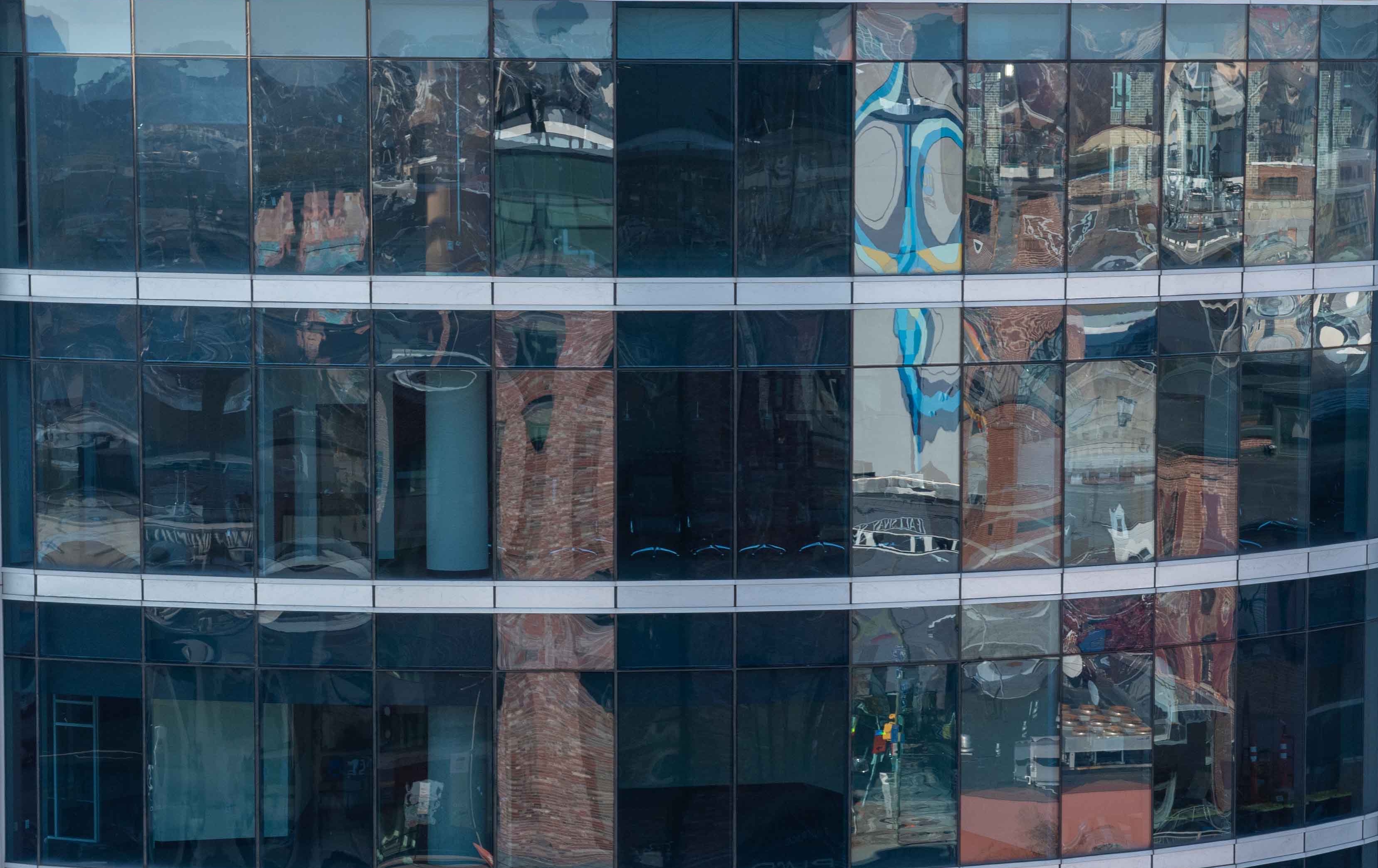 Telecommuting - Being Virtually There
The term "telecommuting" is generally used to refer to working for an outside employer during normal business hours a minimum of one day/ month or more at home or at other off-site ("satellite" or "virtual office") locations that are linked electronically (i.e., by computer) to a central office or principal place of employment. According to a 1997 survey by Telecommute America, an advocacy group, eleven million Americans were telecommuting at least one day a month. The following year, Cyber Dialogue reported that 15.7 million Americans telecommute, in 1999, the International Telework Association and Council (ITAC) reported that more than 19.6 million people, approximately 10 percent of U.S. adults, telecommute from their homes to their place of business.

The Benefits of Telecommuting
Proponents of telecommuting tout its benefits to employers, with telecommuting being credited with generating savings on office overhead, lowering absenteeism, increasing productivity, improving morale, and reducing turnover. The reasons most often cited by employers for allowing employees to telecommute are productivity gains, economic savings, employees' personal needs, such as childcare arrangements, and an increasingly competitive labor market for skilled workers.
The Legal Implications Of Telecommuting
The tax and labor laws were established to handle situations that would arise in a traditional work environment and to prevent the exploitation of workers. The Fair Labor Standards Act, the Equal Employment Opportunity laws and regulations, the Occupational Safety and Health Act were created to protect the worker of the industrial society. The application and/or extension of those laws to the "virtual office" resulting by telecommuting can be problematic.
Employee or independent contractor
Whether someone is hired as an independent contractor or as an employee has important and potentially costly implications and telecommuting can blur the line between employees and independent contractors. The sine qua non for an employer-employee relationship is the exercise, by the putative employer, of control over the method and manner used to achieve the results desired. In determining whether an employment relationship exists, control will be given predominate weight, but courts also look to the alleged employee's opportunity for profit or loss depending on his or her managerial skill; the employee's investment in equipment or materials; whether the services rendered require a special skill; the degree of permanence of the working relationship; whether the service rendered is an integral part of the alleged employer's business; and whether the worker's income depends on the alleged employer. Clearly, an employer's control over a telecommuting employee will be considerably less compared to an employee at the actual workplace. Further, telecommuting employees may own their own computers, modems, and fax machines and perform different work than on-site employees. These workers may also be free to keep set their own work schedules and hours of work. Where workers telecommute on a full-time basis, the employer may find it both feasible and desirable to treat the worker as an independent contractor.
Electronic communications

Telecommuters rely upon electronic communications and employer liability concerns associated with electronic communications are magnified when employees are working offsite and, consequently, less inhibited by the prospect of managerial observation and problematic practices are less likely to be discovered during the normal course of business.
Because of e-mail's informal nature and perceived impermanence, people often use e-mail to send messages that may be too candid to "put in writing," or inappropriate. One study indicates that over twenty percent of e-mail users have received e-mail of a sexual nature that could be characterized as offensive and grist for a complaint of sexual harassment. The electronic circulation among co-workers of ethnic or racially based jokes has served as the basis of discrimination lawsuits. Owens v. Morgan Stanley &Co., 74 Fair Empl. Prac. Cas. (BNA) 876 (S.D.N.Y. 1997). Unless back-up files are routinely cleaned out, electronic communications remain stored indefinitely on a hard drive or disk, waiting to be found by the ingenious computer consultant hired by the resourceful attorney who was hired by a discharged and disgruntled former employee.
An employee who sends or receives material that infringes a copyright, such as pirated software, may expose the employer to claims of copyright infringement, if the employer had knowledge of the infringing activity, and induced or materially contributed to the infringing conduct. An employer also could be held responsible for disparaging messages sent by an employee regarding a customer or a competitor, for the disclosure of a client's trade secrets or an employee's use of e-mail to make statements or enter into contractual commitments that bind the company to a particular viewpoint, or to a contractual obligation. Employers need to establish guidelines for downloading software and data and should retain the right to audit personal computers.
Accommodating disabled employees
A number of courts have had occasion to pass on the question of whether an employee who cannot work at the employer's place of business due to a disability is entitled to telecommute as a reasonable accommodation required by the Americans with Disabilities Act (ADA). The courts are of two minds. Some hold telecommuting to be unreasonable, holding that presence at work is inherently an essential function of work. See Vande Zande v. Wisconsin, 44 F.3d 538 (7th Cir. 1995); Smith v. Ameritech, 7 AD Cases 917 (6th Cir. 1997); Hypes v. First Commerce Corp., 7 AD Cases 1546 (5th Cir. 1998). Other courts have reached the same result based upon consideration of the need for face to face contact with colleagues, Misek-Falkoff v. IBM, 854 F. Supp. 215 (S.D.N.Y. 1994), aff'd 60 F.3d 811 (2d Cir. 1995); Davis v. Lockheed Martin Operations Support Inc., 98-2794 (D. Md. 2/29/00), or concerns about the security of information on home computers. Whillock v. Delta Air Lines, Inc., 926 F. Supp. 1555 (N.D. Ga. 1995)
An increasing number of courts, however, are willing to consider the issue on a case-by-case analysis of both the employer's and employee's needs. See, e.g., Sargent v. Litton Sys., Inc., 841 F. Supp. 956, 962 (N.D. Cal. 1994)("with faxes and car phones and home offices, it is no longer the case that an employee must always be physically on site in order to perform her job."). See also Hernandez v. City Of Hartford, 7 AD Cases 295 (D. Conn 1997) (employer has a duty to make case-by-case fact specific determination whether work at home is a reasonable accommodation under the ADA); Norris v. Allied-Sysco Food Servs., 948 F. Supp. 1418 (N.D. Cal. 1996)(same); Anzalone v. Allstate Ins. Co., 1995 WL 21672 (E.D. La., Jan. 15, 1995) (same). Cf. Langon v. Department of Health and Human Servs., 959 F.2d 1053, 1060-61 (D.C. Cir. 1992)(Rehabilitation Act); Carr v. Reno, 23 F.3d 525, 530 (D.C. Cir. 1994)(Rehabilitation Act). But see Stanley v. Lester M. Prange Inc., 8 AD Cases 1157 (ED Pa 1998)(" It would take an extraordinary case for the employee to be able to create a triable issue of the employer's failure to allow the employee to work at home."); Cowin v. Lutheran Hospital, 8 AD Cases 472 (ND Ohio 1998)(" Most jobs in organizations public or private involve team work under supervision rather than solitary unsupervised work, and team work under supervision generally cannot be performed at home without a substantial reduction in the quality of the employee's performance. … Generally, therefore, an employer is not required to accommodate a disability by allowing the disabled worker to work, by himself, without supervision, at home.")
Thus, an employer is not obligated to allow an employee to telecommute where presence in the office is an essential component of the employee's job or commuting would result in decreased productivity. Where the employer has an existing telecommuting program or plans to initiate such a program at the time of the accommodation request, however, the employer would have to consider transferring the employee to a vacant position which it has deemed suitable for telecommuting, provided the employee is qualified for the position.
Workers' compensation
Telecommuting raises questions under the workers' compensation remedial scheme, including whether any injury at home arose out of and in the course of employment. Generally speaking, workers' compensation law does not distinguish between home-based and office-based workers. Rather, the analysis turns on whether the injury or illness can be said to have "arose out of and in the course of employment." For employees working in the home, the issues of causation and proof become increasingly complex. As an example, if an employee trips while walking down a staircase at home and the employee's "office" is at home, was the employee acting in the course of employment while traveling down the stairs.
In a February 10, 2000 decision, the Utah Court of Appeals held that an employee who was injured when he slipped and fell while spreading salt on his driveway was entitled to workers' compensation. He was a district sales manager whose only office was in his house, and because he received his mail and packages with business correspondence and supplies at his home the court found that the injury arose out of and in the course of his employment. See also Tovish v. Gerber Elecs., 229 Conn. 587 (1994)(finding sales representative who worked exclusively out of his home and suffered a heart attack while shoveling snow so that he could get his car out to call on a customer was covered by workers' compensation).
Telecommuting also raises issues relative to the coverage of accidents between the telecommuter's home and the employer's place of business. An employee generally is not covered for an injury that occurred while commuting to work; however, accidents that occur when an employee travels after commencing work, as when an employee travels between worksites, are often compensable. The question becomes whether travel between the home and office qualifies as travel between work sites?
Wage and hour
The minimum wage and overtime restrictions of the Fair Labor Standards Act (FLSA) apply to covered employees regardless of where they perform their jobs. The mere fact that employees do not work on the premises of the employer has never been a defense against claims that the employees have not been paid for all hours worked. Reich v. Department of Conservation Natural Resources, 28 F.3d 1076 (11th Cir. 1994); Brennan v. General Motors Corp., 482 F.2d 825 (5th Cir. 1973). Employees who work out of their homes are no exception. See 29 C.F.R. § 785.12 (stating that rule requiring compensation of work not requested but nonetheless permitted "is also applicable to work performed away from the premises or the job site, or even at home"). 29 U.S.C. §§ 206, 207.
Although the FLSA's "homeworker" exception would appear at first blush to cover telecommuters, the definition of "homeworker" requires the production of goods, not services, at home. 29 C.F.R. § 530.1(b)(c). Thus, for "non-exempt" employees, the determination as to whether time associated with meal and rest breaks, training, on-call status and travel to the employer's facility constitute compensable "hours of work" becomes more complicated. Controlling overtime and maintaining required employee records also becomes more difficult for such employees.
Wage and hour issues also exist in the case of employees who are exempt from minimum wage and overtime requirements because, in part, they are paid "on a salary basis." For such employees, how will partial days of absence from work be calculated for leave administration purposes? Should an exempt employee, who logs on his/her computer for five minutes to answer a question from work before leaving for a day of personal business, be paid for a full day's salary?
Workplace safety
Under the Occupational Safety and Health Act of 1970 (OSHA), employers have the responsibility for providing a workplace free from hazards that are likely to cause serious harm or injury. An employer may have additional responsibilities under environmental laws, as well as under state laws of general applicability, such as public health, licensing, zoning, fire and building codes, and other matters.
In November 1999, OSHA issued a long and detailed advisory opinion letter affirming that the OSH Act applied to home-based workers and that employers ultimately were responsible for ensuring safe and healthful home offices. Particularly unsettling to employers was the expansiveness with which OSHA sought to apply the OSH Act to home-based workers. In particular, OSHA stated in the advisory opinion letter that an employer's obligations might extend beyond the home office to other safety hazards within an employee's house if the employer knows or reasonably should have known of the hazards. For example, OSHA opined, "If work is performed in the basement space of a residence and the stairs leading to the space are unsafe, the employer could be liable if the employer knows or reasonably should have known of the dangerous condition." The advisory opinion also suggested that an employer could be liable under the OSH Act if it knows that there is lead paint in an employee's home office and does nothing to ensure health hazards presented by the paint are eliminated. The letter also stated that "[i]n some circumstances the exercise of reasonable diligence may necessitate an on-site examination of the working environment by the employer."
On January 5, 2000, OSHA Secretary Herman withdrew the November 15, 1999, letter stating it "has caused widespread confusion and unintended consequences" and that "the changing nature of work in the 21st century, calls for an analysis of what the rules and policies should be for America's workers." Subsequently, on February 25, 2000, OSHA reversed course and issued a Directive on Home-Based Worksites. In that directive, OSHA stated that it will not conduct inspections of employees' home offices, hold employers liable for employees' home offices, and does not expect employers to inspect home offices of their employees. If OSHA receives a complaint about a home office, the complainant will be advised of OSHA's policy. If an employee makes a specific request, OSHA may informally let employers know of complaints about home office conditions, but will not follow-up with the employer or employee. Employers still must keep records of work-related injuries and illnesses, regardless of whether the injury or illness occurs in a home office. Furthermore, OSHA was quick to distinguish "home offices" from other home-based worksites, such as home-based manufacturing. Employers will continue to be liable for injuries or illnesses caused by "materials, equipment or work processes which the employer provides or requires to be used in an employee's home."
Layoffs
The Worker Adjustment and Retraining Notification (WARN) Act, 29 U.S.C. §§ 2101-09, requires employers covered by the Act to give employees, unions and local and state government officials sixty days' notice prior to a plant closing or mass layoff. The Act's requirements are triggered when a mass layoff or plant closing occurs at a "single site of employment." The Act's reliance on the "single site of employment" concept presents some questions for a business that employs full-time telecommuters or does not have a traditional "site of employment."
Union organizing
Telecommuting also has implications with respect to the legal standards applicable when a union seeks to represent a group of workers. Union representation is obtained with reference to "an appropriate bargaining unit." In determining if a grouping of employees constitute an appropriate bargaining unit, the National Labor Relations Board (NLRB) applies a "community of interest" test that was developed in the context of an industrialized economy with fixed worksites. Under this test, the NLRB considers factors such as common supervision, contact among employees and common work locations. Application of these traditional factors becomes more difficult when dealing with telecommuters who may have little or no physical contact with each other and do not have common work locations.
Discrimination with respect to opportunity to telecommute
Employees are likely to view the opportunity to telecommute as a benefit or perk. An employee who has requested and been denied a telecommuting arrangement might allege that the employer unlawfully discriminated or retaliated in refusing to offer such an opportunity. See Tarin v. County of Los Angeles, 123 F.3d 1259 (9th Cir. 1997)(plaintiff alleged, among other things, that the employer refused to allow her to telecommute in the same manner as her coworkers because she had filed an administrative claim under Title VII). In order to defend against discrimination charges regarding the offering of telecommuting opportunities, employers should develop selection criteria for participation in its telecommuting program.
Jurisdictional issues
Generally, individuals and entities are subject to the laws of their states of residence, and are subject to being sued there. A corporation is likely to be a resident of every state where its employees, including telecommuters, live and regularly work and the employment and labor laws of the state in which the employee actually works will govern the working relationship.
With the advent of technologies that now permit an employee to work from a home office hundreds, or even thousands, of miles from the employer's place of business, employers need to be knowledgeable about the employment and labor laws in all of the states where its telecommuters reside. Many states have different and/or unsettled laws regarding privacy, post-employment covenants, electronic monitoring and the at will nature of employment. In some instances, monitoring an employee may be lawful when done in the home office but unlawful in the employee's out-of-state home office.
Many employers endeavor to avoid these jurisdictional concerns through a carefully worded choice-of-law provision in its employment contracts. Such provisions are not always given effect. A Maryland software company recently learned that a covenant not to compete contained in an employment agreement with an employee living and working in Maryland could be invalidated under California law, notwithstanding that the agreement expressly provided that Maryland law would apply. Application Group, Inc. v. Hunter Group, Inc., 61 Cal. App. 4th 881 (1998). The California appeals court decided to apply California's law against noncompete agreements rather than Maryland law, without regard for whether the employees were, at the time the contracts had been made, residents of or working in California. The California appellate court ruled that California public policy prohibiting noncompete agreements prevented the Maryland employer from enforcing its noncompete agreement against an employee working for a California-based employer because the latter's employee relationships were governed by California law.
Conclusion
While telecommuting offers many advantages for both employers and employees, there are important disadvantages as well. For instance, telecommuting is not suitable where face-to-face interaction with colleagues or clients is essential to the job. Telecommuting poses management challenges, from developing a system for communication, to developing ways to assess employee performance. Furthermore, some employees lack the independence and commitment required of successful telecommuters, while others may feel isolated from colleagues, or feel unable to separate their work and personal lives. Because supervisors can no longer oversee the work process in person, they will have to learn to manage results. Furthermore, the employment law and liability concerns associated with telecommuting are not inconsiderable. These issues raise important questions to consider before implementing telecommuting as an option.
Date
September 30, 2000
Type
Author
Teams