Maryland Legal Alert for Financial Services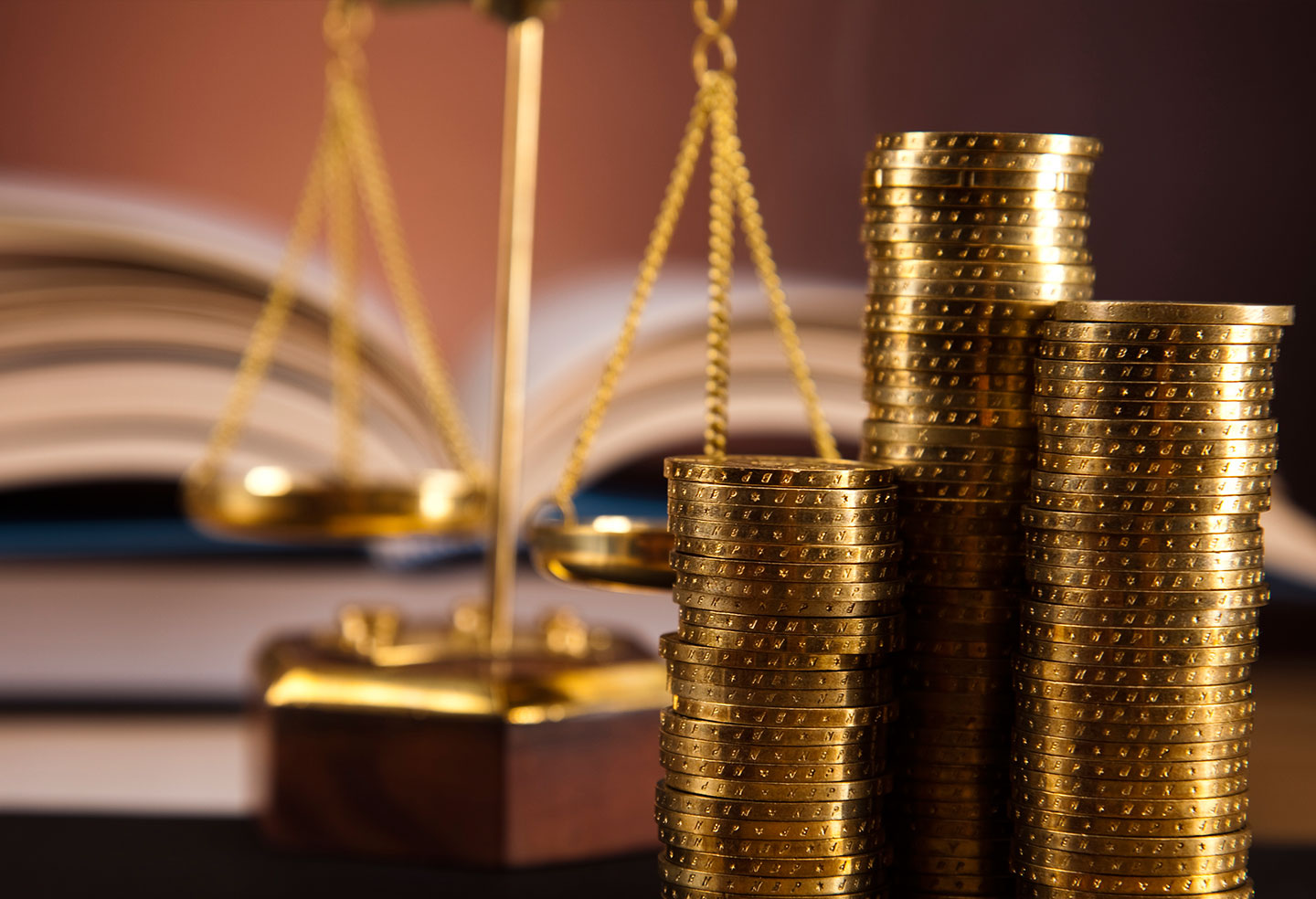 Maryland Legal Alert June 2017
Commercial lenders that make loans secured by income producing real property will usually include an assignment of rents provision in the deed of trust or obtain a separate assignment agreement.  Typically, the assignment provision will include the words "grant, convey and assign" and the assignment will be described as "absolute."  The borrower will also be granted a license to use the rents in its operations so long as no default occurs.  If there is a default, the license will then terminate.  If the borrower files a Chapter 11 bankruptcy case after default, it will usually file a motion for authority to use the rents and argue that the rents are cash collateral.  In order for the rents to be cash collateral, the court must find that the borrower has an ownership interest in the rents.  However, if the assignment of rents is absolute, then the court will find that the borrower has no right to use the rents.  If the court finds that the rents are owned by the lender, then the bankruptcy case will collapse as a practical matter and the lender will likely be given permission to enforce its rights.  
The issue of whether an assignment of rents grants absolute ownership to the lender as opposed to a lien has divided the courts.  In a 1990 published decision, the United States Bankruptcy Court in Maryland held that an assignment of rents provision only granted the lender a lien in the rents and thus the borrower/debtor could use the rents as cash collateral if adequate protection is provided.  Since that decision, there has been no reported Maryland case in which a lender argued that its assignment of rents should be treated as an absolute assignment. 
Recently, the United States Court of Appeals for the Sixth Circuit reopened the door for a lender to argue that its assignment provision conveyed to it ownership of the borrower's rents upon default.  In a recent decision applying Michigan law, the appellate court affirmed a district court decision holding that the assignment of rents granted to the lender was an absolute assignment of rents as opposed to an assignment as collateral.  As a result, the Chapter 11 debtor was barred from using any of the rents without the lender's permission.
While the Sixth Circuit applied Michigan law, both Maryland and Michigan are title theory states.  The decision presents lenders with a new opportunity to argue in favor of an absolute assignment of rents in an appropriate Maryland bankruptcy case.  While the argument may be rejected by the Bankruptcy Court in Maryland as a result of its 1990 decision, the issue is ripe for appeal as a result of the Sixth Circuit's decision.
On April 20, 2017, the United States Court of Appeals for the Sixth Circuit held that a plaintiff lacked standing to pursue a claim against a debt collection agency under the Fair Debt Collection Practices Act (FDCPA) when the claims related to alleged discovery violations in a collection action.  Specifically, the debt collection agency served the plaintiff with requests for admission and had impermissibly required that the responses be notarized and also failed to provide electronic copies of the discovery in violation of state discovery rules.  Relying on the United States Supreme Court's 2016 decision in Spokeo v. Robins (available here), the Sixth Circuit held that while the FDCPA did allow for claims based on violations of the FDCPA itself, it does not apply to state procedural violations that are not, in themselves, violations of the FDCPA.  In those instances, it was unlikely that the receiving of false information concerning discovery created the type of "concrete harm" that the FDCPA was designed to prevent.  Please contact Robert Gaumont for more information related to this topic.
The United States Supreme Court recently issued a decision holding that debt buyers/creditors do not violate the Fair Debt Collection Practices Act (FDCPA) by filing a proof of claim in a bankruptcy proceeding where the underlying statute of limitations has expired on collecting the debt.  Until now, lower courts have split concerning the issue, with many Circuits holding in favor of debt buyers/creditors (see our Legal Alerts in March 2015, April 2015, June 2015, and September 2016).  The Eleventh Circuit consistently has held against debt buyers/creditors and the Supreme Court's recent decision overturns an Eleventh Circuit decision from May 2016 in which that appeals court held that: (1) filing a proof of claim related to a time-barred debt is an attempt to collect a debt that misrepresents the "legal status" of the debt in violation of the FDCPA; and (2) the Bankruptcy Code does not preempt the FDCPA.  The Supreme Court reversed the Eleventh Circuit, and held that filing a proof of claim on a time-barred debt is not unfair or unconscionable.  The Supreme Court noted that untimeliness is an affirmative defense that a debtor may raise to avoid payment of a claim and the protections afforded a debtor within the bankruptcy process significantly diminish any concerns that a consumer will unwittingly pay a time-barred claim.  The Supreme Court's decision resolves the previous split among Circuits in favor of debt buyers/creditors.  Please contact Christopher Rahl with questions concerning this topic.
Effective May 15, 2017, changes were made to Virginia's regulations applicable to licensed mortgage lenders, brokers, and loan originators.  Click here for the revised regulations.  Changes include the following: licenses must be renewed every calendar year; Virginia will now issue a single license showing all of the licensee's approved locations; and regulations concerning books, accounts, and records are expanded to describe, among other matters, how records can be maintained electronically.  However, written broker agreements executed in paper form must continue to be maintained in the original paper form.  As a new requirement, licensees must maintain a mortgage loan transaction journal, which includes specific loan-level information for every application received.  The regulations eliminate the annual report requirement and, instead, require quarterly mortgage call reports filed through the NMLS.  Concerning advertising, the new regulations clarify that in a radio or television advertisement, the licensee's NMLS ID number followed by the NMLS Consumer Access website address must be provided after the name of the licensee.  Concerning disclosures, if either a commitment or a lock-in agreement is issued, a number of additional disclosures are required. 
Our annual Maryland Laws Update for Financial Services is coming soon.  In the meantime, there are a few laws that already are or soon will be effective that could have an impact on business activities of financial services businesses.  Copies of bills can be obtained through the Maryland General Assembly website. 
Unsecured Open End Consumer Credit Plans – Fees and Charges
SB527 / HB1270 (Chapters 723 and 724)
(effective July 1, 2017)
These Acts limit certain fees and charges permitted for unsecured open end credit plans extended to consumer borrowers under Maryland's Credit Grantor Revolving Credit Provisions.  The Commissioner of Financial Regulation intends to enforce the lower interest rate limit beginning July 1, 2017 for new open end credit plans (see advisory here).
Commercial Law – Consumer Protection – Door-to-Door Sales
SB929 / HB959 (Chapters 93 and 94)
(effective June 1, 2017)
These Acts clarify, change, eliminate, and add exemptions found in the Maryland Door-to-Door Sales Act, including exemptions for a bona fide immediate personal emergency, to improve accessibility of the property for individuals who are mobility impaired, for transactions conducted through electronic communications, for certain buyer-initiated transactions, and for transactions resulting from certain written change orders.
Maryland Licensing Using the Nationwide Mortgage Licensing System and Registry
HB182 (Chapter 253)
(effective July 1, 2017)
This Act requires 7 categories of Maryland licensees to obtain their licenses annually and through the Nationwide Mortgage Licensing System and Registry (NMLS).  Beginning July 1, 2017, new or renewal licensing must be accomplished through NMLS for: check cashers; collection agencies; consumer loan lenders; credit services businesses; debt management companies; installment lenders; and sales finance companies.
Closed End Mortgage Lending – Elimination of Duplicative Disclosures
SB392 (Chapter 484)
(effective July 1, 2017)
This Act establishes that disclosures provided by a mortgage lender licensee to a borrower in compliance with TRID will satisfy requirements under Maryland law to provide a Maryland financing agreement and Maryland commitment.