Maryland Legal Alert for Financial Services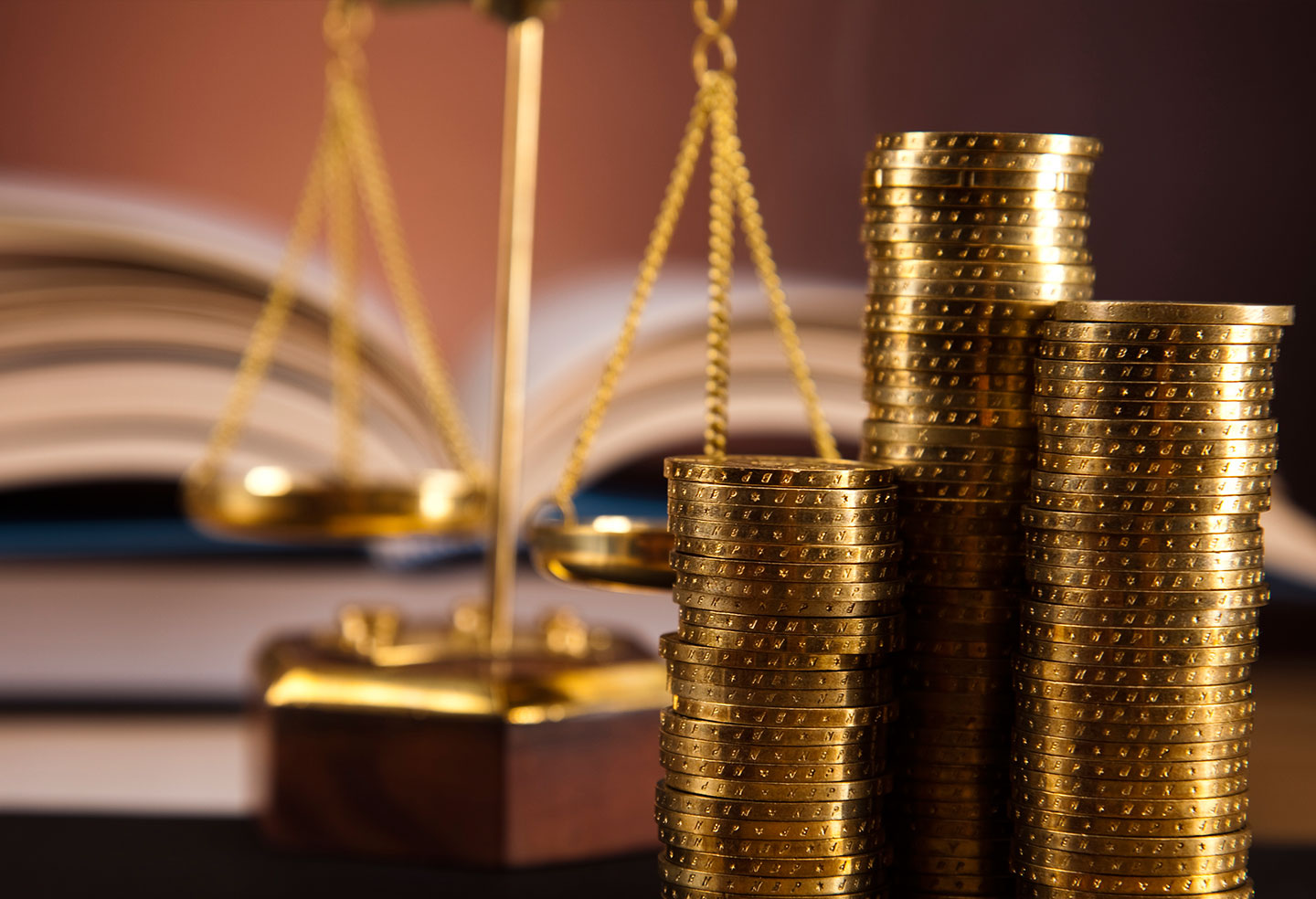 Maryland Legal Alert August 2017
On July 10, 2017, the Consumer Financial Protection Bureau (CFPB) released its final consumer arbitration rule.  The final rule largely follows the CFPB's May 24, 2016 proposed arbitration rule by prohibiting the inclusion of class action waivers in most consumer arbitration agreements.  Arbitration agreements can still be used by financial institutions and other covered businesses, but consumers can no longer be required to give up the right to bring or participate in a class action lawsuit.  The rule also requires the inclusion in consumer arbitration agreements of a specific disclosure concerning class action rights and additional disclosures are required where a consumer arbitration agreement applies to multiple products/services and only some of the products/services are subject to the CFPB's final rule.  The final rule takes effect on August 10, 2017, but will only apply to consumer arbitration agreements entered into (and new products/services obtained) 180 days after the effective date (February 10, 2018).  There is significant industry and legislative opposition to the final rule.  On July 25, 2017, the United States House of Representatives voted to repeal the CFPB's rule and prohibit implementation of a similar rule in the future.  The repeal resolution now moves to the United States Senate.  Unless implementation of the final rule is blocked, financial institutions and other covered businesses that currently include an arbitration agreement in their consumer agreements will need to evaluate whether they want to continue to use arbitration as the default dispute resolution method without the ability to cut off class action lawsuits and, if so, will need to adjust the terms of their agreements to comply with the rule and include required disclosures.  If you would like more information concerning the CFPB's final arbitration rule, please contact Christopher Rahl.
A number of changes to Maryland regulations governing the mortgage lending industry have become final.  Effective July 3, 2017, final regulations governing recordation of security instruments and foreclosure procedures for residential property (see COMAR 09.03.11 and.12 ) allow use of NMLS identification numbers instead of Maryland-issued license numbers in certain disclosures.  Effective July 31, 2017, more substantive final changes were made to regulations governing mortgage loan originators (see COMAR 09.03.09 ).  These final MLO regulations address a number of topics including: scope of required education courses; format of disclosure for the unique Maryland net tangible benefit form; specific steps the Commissioner must follow when original licenses, renewal licenses, and license amendments are reviewed for approval; when mortgage loan originators may engage in business activities away from a licensed location; limited circumstances when a mortgage loan originator may continue to process mortgage loans after that originator's license has expired; and requirements for advertising or soliciting mortgage loans.  A third set of regulations, which remain in proposed form, would require significant changes to the activities of Maryland-licensed mortgage lenders, brokers, and servicers (see proposed COMAR 09.03.06).  There is considerable concern from industry and from some consumer advocates regarding the implications of these proposals, particularly for mortgage loan servicers.  We strongly encourage all Maryland Mortgage Lender licensees to study these proposals for the impact they could have on business operations. 
On July 20, 2017, notice was given through the Unified Regulatory Agenda  that the Department of Justice (DOJ) has categorized as "inactive" the Americans with Disabilities Act (ADA) website rulemaking.  However, this should not cause businesses to delay making sure their websites are accessible to disabled individuals.  The ADA has not changed and mandates that "[n]o individual shall be discriminated against on the basis of disability in the full and equal enjoyment of the goods, services, facilities, privileges, advantages, or accommodations of any place of public accommodation …." 42 U.S.C. §12182(a).  There has been a significant increase in private lawsuits that claim websites violate the ADA.  Hundreds of cases have been filed – with many being filed in just the past two months.  In the absence of federal regulations, the courts are making decisions, and nearly all of these courts have let the cases proceed past motions to dismiss.  The absence of the DOJ regulations has not been an effective defense in the vast majority of cases.  Interestingly, in an amicus brief  filed July 19, 2017 by the DOJ in connection with a case the Supreme Court has been asked to review, the DOJ seems to be taking a less aggressive view of ADA obligations than previously.  The amicus brief addressed ADA responsibilities of vending machine suppliers. The brief asserts that vending machines are not in and of themselves public accommodations and, therefore, not necessarily subject to ADA accessibility obligations. However, the DOJ recognizes that questions "concerning [ADA] Title III's application to non-physical establishments – including websites or digital services – may someday warrant this [Supreme] Court's attention."  Perhaps, under the current administration, the federal government will not aggressively pursue ADA website claims, but we predict the private lawsuits and demand letters will not stop any time soon.  An outline of action steps to improve a website's accessibility for individuals with disabilities can be found here.
On July 27, 2017, the Consumer Financial Protection Bureau (CFPB) issued a compliance bulletin  addressing pay by phone fees.  The bulletin describes conduct that the CFPB views as unfair acts or practices: (a) failing to disclose the prices of all available pay by phone fees when different pay by phone options carry materially different fees (e.g., situations where the fees for phone payments are only disclosed by phone representatives at the time of payment and the phone representatives do not disclose lower cost options or inform consumers about the material price differences between options); (b) misrepresenting the available payment options or that a fee is required to pay by phone (e.g., situations where there are multiple pricing options to pay by phone and only the highest cost option is promoted); (c) failing to disclose that a pay by phone fee will be added to a consumer's payment (creating the impression that there is no fee for the pay by phone method); and (d) failing to adequately monitor/supervise employees and service providers (potentially leading to misrepresentations to consumers and/or the failure to disclose available payment options/fees).  The bulletin also takes issue with any system of compensation that provides financial incentives for creditor/debt collector promotion of pay by phone options that carry a fee.  In addition, the bulletin notes that the CFPB views the following practice by debt collectors as prohibited under the Fair Debt Collection Practices Act: collecting a pay by phone fee where the underlying agreement does not specify the fee or state law does not expressly authorize the fee.  Please contact Christopher Rahl for questions concerning this topic.
The federal Servicemembers Civil Relief Act (SCRA) precludes lenders from foreclosing on mortgages from members of the military for loans "originated before the period of the servicemember's military service" without first obtaining a court order.  On July 17, 2017, the United States Court of Appeals for the Fourth Circuit held  that an individual who obtained a mortgage loan while enlisted in the United States Navy, was discharged from military service and then defaulted on the loan, and during foreclosure proceedings, enlisted in the United States Army, could not benefit from the foreclosure protections of the SCRA. In affirming the lower court's granting of summary judgment in the lender's favor, the court held that the public policy underlying the SCRA was to prevent financial hardship by servicemembers for unexpected adjustments in income after joining the military.  This public policy reason was not satisfied when the mortgagor was actually in military service at the time the loan was made because the servicemember was then "fully aware of his military pay and lifestyle." Further, "[a]dditional military service does not retroactively erase the servicemember's and lender's knowledge of the risks attending an obligation during service or alter the substance of the risks for which the SCRA provides protection."  Please contact Robert Gaumont for more information related to this topic.