Mid-Atlantic Health Law TOPICS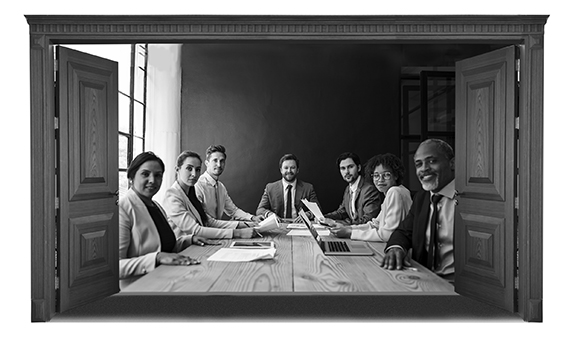 Heightened Duties for Directors of Health Care Companies
Many of the country's largest corporations are incorporated in Delaware. As a result, Delaware courts have become the leaders in articulating the duties of boards of directors.
One of the leading Delaware cases in this arena, Caremark, states that a director must make a good faith effort to oversee a company's operations. Moreover, the failure to make this good faith effort is a breach of the director's duties, and can subject the director to personal liability.
Nevertheless, it has proven to be very difficult for anyone to even bring a Caremark claim because such claims are usually dismissed. 
More specifically, a Caremark claim will be dismissed unless the party bringing it alleges particularized facts that show either (1) the directors utterly failed to implement any reporting or information system or controls, or (2) having implemented such a system or controls, the directors consciously failed to monitor or oversee its operations, thus disabling themselves from being informed of risks or problems requiring their attention. 
Recently, however, Delaware courts have articulated a basis for allowing, and have allowed, Caremark claims to proceed where the companies involved had mission critical health safety issues that were not being adequately monitored by their boards of directors. 
Extending these cases to the health care industry is an easy and logical next step.  Therefore, becoming knowledgeable of these Delaware developments is important for the boards of directors of health care companies.
Marchand v. Barnhill
The case of Marchand v. Barnhill involved a 2015 listeria outbreak at the facilities of Blue Bell Creameries, a privately owned corporation and one of the largest U.S. ice cream manufacturers. The incident prompted an operational shutdown and a full recall of Blue Bell's products.
As a result, a stockholder sued, claiming, among other things, that the board of directors of Blue Bell had breached its Caremark duty of oversight. While the trial court dismissed the claim, on appeal, Delaware's highest court concluded that the stockholders should be permitted to proceed.
In reaching its decision, the Delaware Supreme Court emphasized that Blue Bell operated in a heavily regulated industry and "[a]s a monoline company that makes a single product — ice cream … one of Blue Bell's central compliance issues is food safety." In other words, "food safety was essential and mission critical" to Blue Bell's operations.
Specifically, the stockholder alleged that Blue Bell's board "had no committee overseeing food safety, no full board-level process to address food safety issues, and no protocol by which the board was expected to be advised of food safety reports and developments."
This "dearth" of any board-level oversight was particularly apparent when management failed to present the board with any information about food safety despite management's knowledge of serious compliance issues reported by federal and state regulators.
Clovis Oncology
More recently, a Delaware trial court, in Clovis Oncology, permitted another Caremark claim to proceed. That case involved a publicly traded biopharmaceutical company that was developing a promising lung cancer drug known as "Roci." The drug was expected to generate large profits for Clovis if it could be approved by the U.S. Food and Drug Administration (FDA). 
To obtain FDA approval, drugs must prove their efficacy and safety in clinical trials that are conducted under strict protocols. As relevant here, Roci's clinical trial protocol used a success-defining metric called the objective response rate (ORR), which required "each instance of tumor shrinkage (as a response) to be confirmed."
Roci performed well during the initial stages of its clinical trial. Throughout the later stages of the trial, Clovis' management consistently publicized inflated ORR reports that were based, in part, on unconfirmed responses, instead of confirmed responses. Despite the board's receipt of various reports suggesting management's violation of the clinical trial protocol, the board did nothing to address the issue.
Clovis eventually issued a press release revealing that Roci's correct confirmed ORR was significantly lower than previously publicized. This immediately caused Clovis' stock price to drop significantly.
Thereafter, Clovis' stockholders brought a Caremark claim against the directors, and the Delaware trial court denied the directors' attempt to dismiss the claim. 
Relying on the teachings of Marchand, the Delaware trial court explained that "when a company operates in an environment where externally imposed regulations govern its 'mission critical' operations, the board's oversight function must be rigorously exercised." For Clovis, the company's mission critical regulatory issues were the Roci clinical trial and the clinical trial protocols and related FDA regulations governing the trial.
Here, the stockholders alleged particularized facts, namely that the board knew management was incorrectly reporting unconfirmed responses contrary to clinical trial protocol and FDA guidance, that the FDA would only consider confirmed responses for purposes of granting FDA approval and that investors and future prescribers would rely heavily upon ORR figures; yet, the board did nothing to address the company's protocol deviation.
Takeaways
Marchand and Clovis indicate that a board's oversight obligations are heightened when the company operates in a heavily regulated industry and regulatory compliance is essential and "mission critical." It is also noteworthy that the companies in Marchand and Clovis were both subject to public health and safety compliance issues.
Accordingly, since health care companies are highly regulated, and public health and safety regulatory compliance are essential and "mission critical," directors of health care companies should identify risks that are truly critical to the company's business operations and implement a board-level system of compliance monitoring and mandatory reporting to address such critical compliance risks.
Barry F. Rosen
410-576-4224 • brosen@gfrlaw.com
A version of this article appeared in The Daily Record on May 20, 2021.
Date
December 14, 2020
Type
Author
Teams