News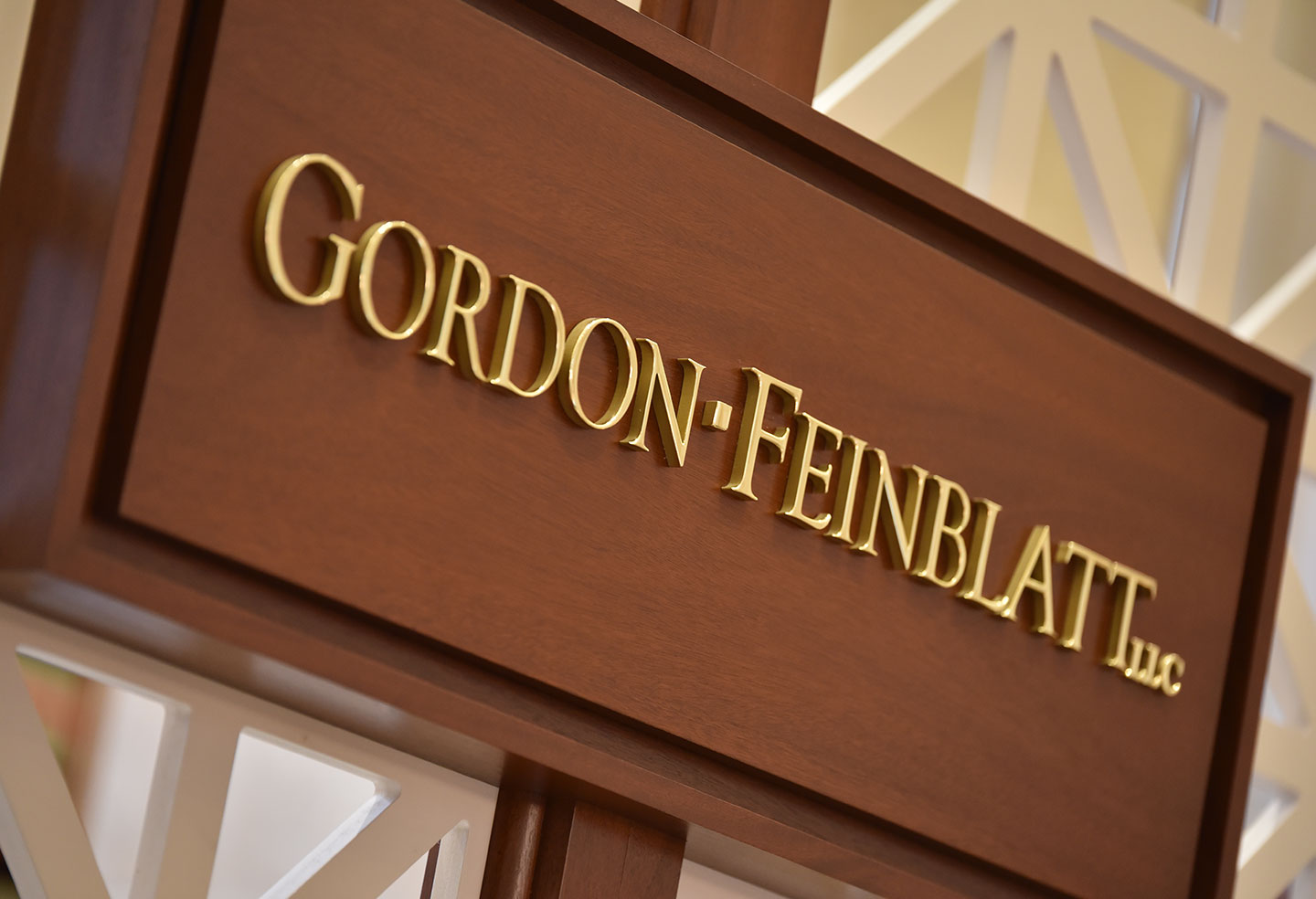 Gordon Feinblatt LLC Announces Move to 1001 Fleet Street in Harbor East
Baltimore, Maryland — After more than 50 years at its current location, Gordon Feinblatt LLC is pleased to announce its plan to move its Baltimore office to a new location in the vibrant Harbor East neighborhood.
"The Garrett Building, while historic and quite grand, no longer fits the real estate needs of our firm," said Barry F. Rosen, Chairman and CEO. "We look forward to this new chapter in the firm's long history."
Harbor East Management Group proudly welcomes the 60-plus-lawyer firm at its 1001 Fleet Street property. Gordon Feinblatt is expected to relocate in April 2021, occupying approximately 35,000 square feet across two floors in the nine-story building on the corner of Fleet Street and Central Avenue. The building, constructed in 2000, features a newly renovated lobby, landscaped rooftop terrace, indoor/outdoor tenant recreational amenity center and parking garage. The mixed-use block also features a Marriott Courtyard and retail at the ground level, creating a highly amenitized and pedestrian friendly location for office workers and guests in the heart of the Harbor East district.
"We are so pleased that such an esteemed firm as Gordon Feinblatt has chosen Harbor East for its new headquarters," stated Harbor East Management Group President Tim O'Donald. "It is incredibly rewarding to retain the firm on behalf of Baltimore City during a challenging year and in a highly competitive marketplace."
Gordon Feinblatt's strategic decision to find a new location began approximately two years ago and culminated with the sale of the historic Garrett Building to Byrnes & Associates, Inc. at the end of October 2020. The firm has committed to a 15-year lease at its new Harbor East headquarters. Gordon Feinblatt will remain a tenant in the Garrett Building until its space is ready at 1001 Fleet Street.
About Gordon Feinblatt LLC
Since its founding in 1953, Gordon Feinblatt continues to be committed to supporting the businesses and people of Maryland. The firm's depth and proficiency in providing legal counsel without compromising personalized attention to its clients will continue as "We solve problems like yours."
About Harbor East
Harbor East is home to Baltimore's best shopping, dining, entertainment, hotels and residences, boasting 5.5 million square feet of waterfront development. Replacing a landscape once characterized by warehouses and factories, Harbor East is now defined by gleaming architecture and modern amenities, creating a neighborhood that is vibrant, sophisticated and a regional destination. Among its many distinct attractions are a world-class fitness center, seven-screen art house theatre, 200-slip marina and the luxury Four Seasons Hotel Baltimore. An inspiring place for business, Harbor East provides a contemporary setting for best-in-class offices and international corporations. Owned, developed and managed by a company with deep roots in Baltimore, Harbor East is proud to call the city home, generating more than $42 million in taxes and fees annually and providing space for more than 6,000 local workers. Harbor East is committed to ensuring the long-term success of its properties with a focused vision of advancing Baltimore City as a whole.
For more information, contact Debra L. Henry, Gordon Feinblatt marketing director, by calling 410-576-4017 or emailing dhenry@gfrlaw.com or contact Megan McCloskey, Harbor East marketing director, by calling 410-779-4700 or emailing meganmccloskey@harboreast.com.