Mid-Atlantic Health Law TOPICS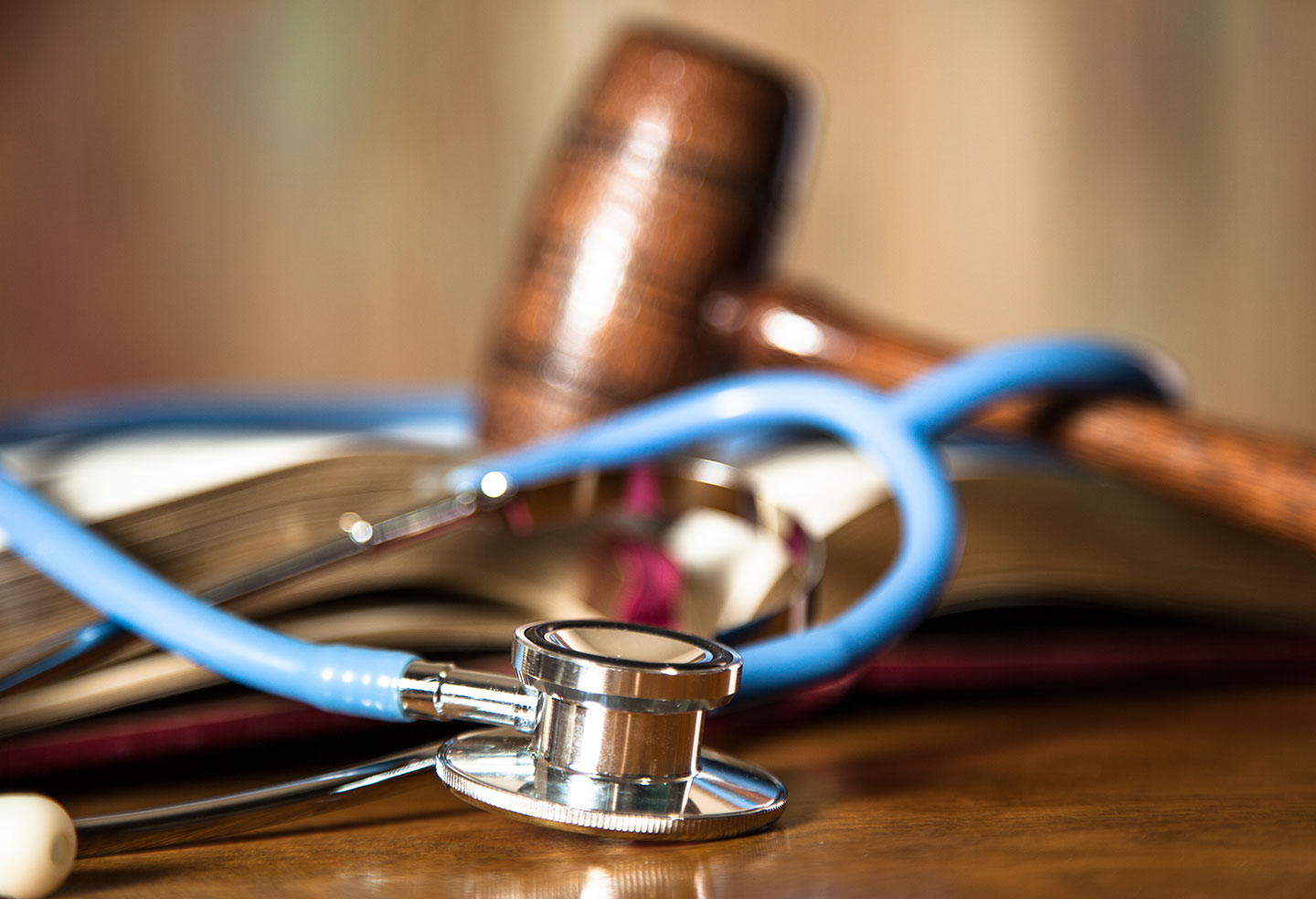 2021 Maryland Health Care Laws
The 2021 Maryland Legislative Session established a host of new requirements that will impact health care providers and insurers in the State. Here are summaries of some of the new legislation.
Telehealth
Starting July 1, 2021, non-Medicare insurance coverage and reimbursement requirements will be expanded to include health care services provided by telehealth. Non-Medicare health insurance carriers will be required to provide coverage for telehealth regardless of the patient's location at the time the services are provided.
Non-Medicare telehealth coverage must also include counseling and treatment for mental health conditions and substance use disorders, and at least until July 1, 2023, such telehealth will also include audio-only conversations between a health care provider and patient. 
Also until July 1, 2023, a non-Medicare carrier must reimburse for telehealth services at the same rate as if the services were provided in person. Medicaid reimbursement requirements will be similarly expanded to include telehealth. 
Equity Issues
All health care providers, including physicians, nurses, psychologists, pharmacists, dentists and other allied health professionals, will be required to show that they completed an approved implicit bias training program the first time they renew their license or certification after April 1, 2022. Implicit bias is defined in the law to include "prejudicial negative feelings or beliefs about a group that an individual holds without being aware of the feelings or beliefs."
The General Assembly established the new Maryland Commission on Health Equity to identify measures for advancing health equity in the State, as well as provide advice on issues of racial, ethnic, cultural, or socioeconomic health disparities. Legislators also created a process for the designation of Health Equity Resource Communities (HERCs) in Maryland where resources are needed to reduce health disparities. HERCs, designated by the Maryland Community Health Resources Commission, must have a minimum population of 5,000 residents but still be small enough to allow for offered incentives to have a significant impact.
Medical Debt Collection
Hospitals will have to comply with new debt collection and reporting requirements starting in January 2022. Notably, hospitals will be required to submit to the Health Services Cost Review Commission (HSCRC) an annual report that includes the number of patients against whom the hospital has filed an action to collect a bad debt and the total dollar amount of the charges for hospital services provided to patients but not collected. Each report will be posted on the HSCRC website.
New debt collection requirements for hospitals also include prohibitions from wage garnishment against patients who are eligible for free or reduced-cost care, prohibitions from filing civil actions to collect debts within 180 days of the initial bill, and prohibitions from reporting to consumer reporting agencies within the same time period.
Informed Consent
The age for a minor to give informed consent for health care decisions will be lowered in some situations, from 16 to 12 years of age on October 1, 2021. If a health care provider determines that a minor who is at least 12 years old is mature and capable enough, then that minor can give informed consent with the same capacity as an adult for consultation, diagnosis and treatment of a mental or emotional disorder by the health care provider or clinic. Minors younger than 16 years of age, however, may not consent to the use of prescription medications to treat mental or emotional disorders unless that consent is authorized under other laws.
Physicians
Genetic counselors will need to be licensed by the Maryland Board of Physicians (MBP) on or after January 1, 2024, to practice genetic counseling in the State. The new law defines the practice of genetic counseling, and requires MBP to adopt relevant regulations on licensure and practice.
Pharmacists
Pharmacists may substitute a therapeutically equivalent brand-name drug or device product for a prescribed generic equivalent, starting October 1, 2021. Pharmacists are currently required to inform retail consumers of the availability of a lower cost generic alternative. As of October 1, 2021, pharmacists will similarly be required to inform retail consumers of lower cost, brand-name alternatives, as well. The substitution can only be made if the prescription does not indicate that it must be dispensed as directed.
Pharmacy owners must follow customer notification procedures prior to closing a pharmacy for more than seven consecutive days, beginning October 1, 2021. These procedures include posting a notice in the pharmacy and on the website, as well as providing written and verbal notice to each client who picks up prescriptions, at least 14 days before the anticipated closing. 
Facilities
Assisted living programs that have been appointed as representative payees for residents will be required to submit an annual report on or before June 1, 2021, to the Maryland Consumer Protection Division (CPD) of the Office of the Attorney General. This report will include information about the use of Social Security or other government benefits by residents. The new law, effective October 1, 2021, also requires the Maryland Office of Health Care Quality (OHCQ) to refer allegations of unfair, abusive or deceptive trade practices by an assisted living program to CPD and to the Office of Inspector General within the Maryland Department of Health (MDH).
Before December 1, 2022, MDH must revise and adopt regulations for assisted living programs and establish the number of staff needed at Alzheimer's special care units as well as the number of dementia-specific training hours for that staff.
Licensed residential treatment centers, hospitals with a separately identified inpatient psychiatric service, and State mental health facilities are required to report sexual abuse or harassment complaints by a patient within 24 hours of receiving them, as of October 1, 2021. Reports must be made to several agencies, including OHCQ and the Behavioral Health Administration.
If the ownership of a nursing home is transferred to a person who does not own or operate another nursing home in Maryland at the time of transfer, then MDH will conduct an initial full survey within three months of the transfer and an unannounced on-site visit within 120 days of the completed survey, starting October 1, 2021. Currently, MDH makes a survey and site visit of each licensed nursing home once per year.
Interstate Licensure Compact
Several new laws allowed Maryland to enter new interstate licensure compacts this year. Interstate licensure compacts are intended to simplify the process of obtaining professional licensure in multiple states. The Psychology Interjurisdictional Compact for psychologists is now effective and authorizes practice via telepsychology to other compact states with some restrictions. The other approved compacts are contingent on the enactment of the law in other states. The Interstate Licensed Professional Counselors Compact, the Audiology and Speech-Language Pathology Interstate Licensure Compact, and the Interstate Occupational Therapy Licensure Compact will become effective if or when a number of additional states pass similar laws.
Health Information
The Maryland Health Care Commission (MHCC) is required to adopt regulations for the development and maintenance of a consent management application by the Chesapeake Regional Information System for our Patients (CRISP). The consent management application would allow a person to opt out of having electronic health information shared or disclosed by a health information exchange (HIE) and requires HIEs to check opt-out status before sharing or disclosing electronic health information. Individuals can currently opt out through an online or mailed form or by telephone.
Starting October 1, 2021, health care providers or their representatives will no longer be allowed to charge a fee for providing copies of medical records requested by a patient to support a claim or appeal for Social Security benefits or Social Security Disability Income.
Starting July 1, 2021, nursing homes will be required to submit clinical information electronically to CRISP when requested by MDH. 
Pharmacy Benefit Managers
In response to a recent Supreme Court decision, legislators repealed the exclusion of self-funded ERISA plans from a Maryland law that regulates pharmacy benefit managers (PBMs). The law will now be applicable, on the first day of the first plan year beginning on or after January 1, 2022, to contracts between PBMs and purchasers that are health and welfare benefits plans. The Maryland Insurance Administration will report to legislative committees before the end of the year about the scope of the Supreme Court decision and how to apply it to the Maryland's insurance code.
Medicaid Coverage
New Medicaid requirements, as of January 1, 2022, include extending coverage for eligible women with family incomes of up to 250% of the federal poverty level from 60 days to one year following the end of pregnancy. Also, Medicaid will only be able to limit the frequency of covered dental cleanings or oral health care to no more than every 120 days within a plan year. 
Nurses
An advanced practice registered nurse (APRN) will soon be able to delegate nursing or other technical tasks to an assistant as long as the assistant only performs the tasks he or she is trained to perform and the APRN provides on-site supervision of the assistant. The Board of Nursing must first adopt regulations that may establish limitations on or otherwise clarify this delegation authority.  
Residential Service Agencies
Beginning July 1, 2022, direct care and supervisory staff of residential service agencies, including any agency that employs or contracts with individuals directly for hire as home health care providers, must receive three hours of training on dementia within 45 days of starting employment. Staff already employed at a residential service agency on October 1, 2021, must complete the three-hour training by August 15, 2022.
Vending Machines
The sale of over-the-counter drugs in vending machines will no longer be prohibited as of October 1, 2021.
Barry F. Rosen
410-576-4224 • brosen@gfrlaw.com
Date
June 21, 2021
Type
Author
Teams