Margaret M. Witherup, Member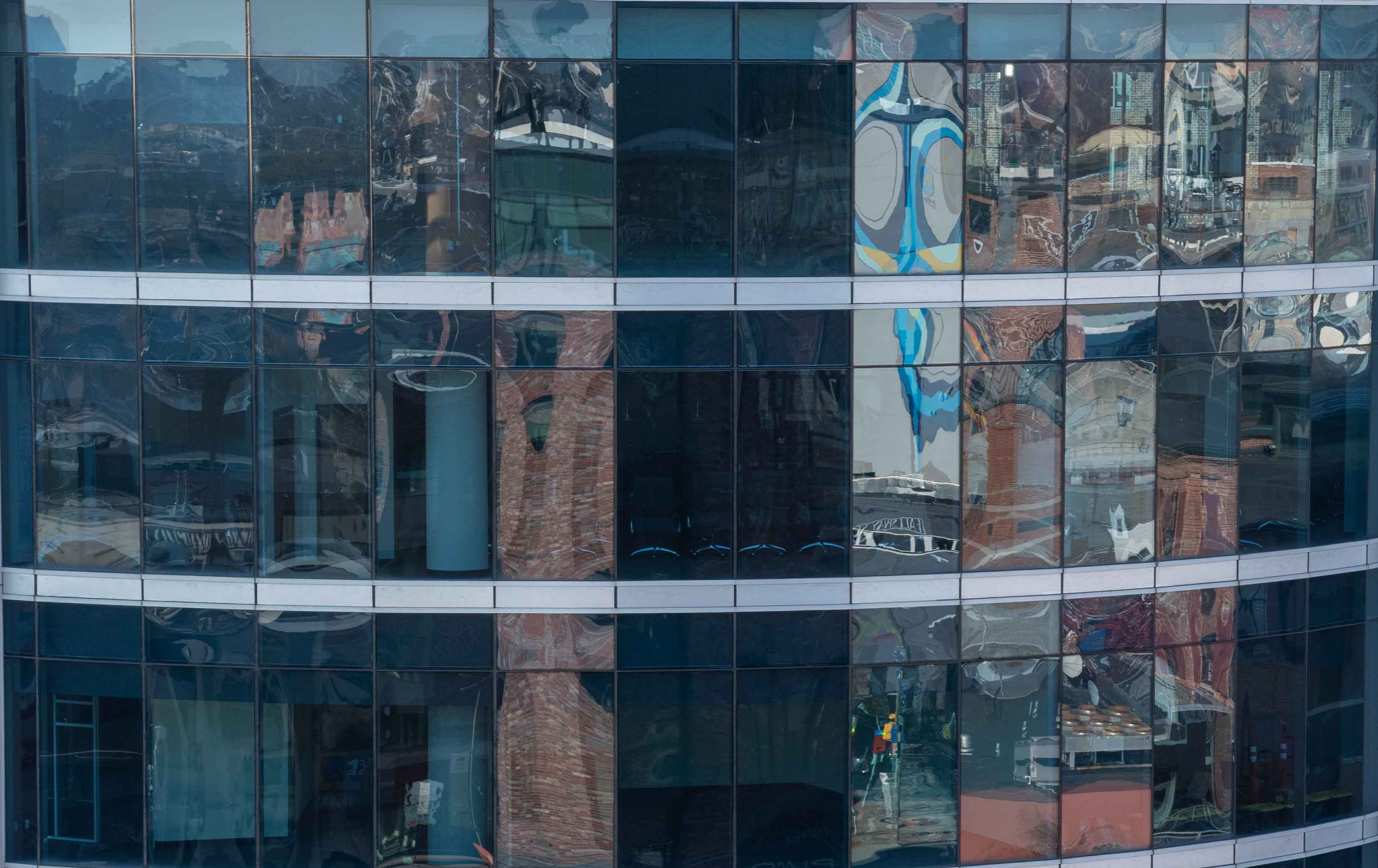 I strive to provide the best possible legal representation, service and attention to each of my clients.

Maggie focuses on helping clients solve regulatory and legal challenges.
Maggie is Chair of the Firm's Energy and Environmental Group, and a member in the Litigation, Health Care and Government Relations Practice Groups. She concentrates her practice in all aspects of environmental, health care and administrative law, litigation and government relations.
In her environmental and energy practice, Maggie has helped business and property owners, real estate developers, farmers and environmental consultants find practical solutions to ordinary and complex environmental problems through negotiated settlements and/or litigation with responsible parties, governmental entities and regulatory agencies. She has counseled landowners, prospective purchasers and potentially responsible parties regarding environmental site assessments, voluntary and government-ordered site remediation, brownfields redevelopment, water allocation and appropriation issues, and Superfund sites. Maggie also has assisted clients with a variety of environmental compliance and enforcement issues, including Notices of Violation, air emissions and permitting, water appropriation and discharge permits, waste disposal, endangered species, stormwater management, Chesapeake Bay Critical Areas issues, and Certificates of Public Convenience and Necessity (CPCNs) for solar and other renewable energy facilities.
Maggie has represented clients as plaintiffs and defendants in environmental contamination liability litigation involving a variety of contaminants, including chlorinated solvents, pesticides, metals, PCBs and petroleum hydrocarbons. Maggie is the primary author and editor of the LexisNexis Practice Guide: Maryland Environmental Law.
In her health care practice, Maggie advises clients in the health care sector regarding compliance with licensing laws, Certificates of Need, changes of ownership (CHOWs) Stark self-referral prohibition regulations, Maryland self-referral laws, the Federal Anti-Kickback Statute and the Federal and Maryland False Claims Acts. She has helped a variety of health care facilities obtain the licenses and approvals necessary to operate. Maggie has also helped individual and organizational health care providers with various licensing investigation and compliance issues.
Maggie has advocated on behalf of clients in trial and appellate matters in federal and state courts, as well as administrative agency proceedings including the Maryland Public Service Commission, the Office of Administrative Hearings, the Maryland Tax Court and the Maryland State Board of Contract Appeals. In addition to the assertion and defense of environmental contamination liability claims, she has handled business tort and contract disputes, sales tax refund litigation, procurement disputes and copyright infringement claims.
Prior to joining the Firm, Maggie was an Assistant Attorney General for the Maryland Port Administration (MPA). Among her responsibilities there, she advised the MPA on procurement matters which involved reviewing draft procurements for form and legal sufficiency, advising the client on how to structure procurements and contract administration issues, such as bid protests and contract claims. Maggie is also a former law clerk to the Honorable Arrie W. Davis on the Maryland Court of Special Appeals.
Maggie previously served as a Girl Scout Troop Leader for her daughter for 12 years and a Cub Scout Den Leader for her son for five years. When she is not practicing law, Maggie can occasionally be found performing in Bar Association Cabaret shows or local community theater.
Represented a coalition of large industrial businesses in lobbying for changes to Baltimore City's stormwater remediation fee and regulations.
Represented a coalition of large industrial and institutional users of electricity and gas in rate case proceedings in the Maryland Public Service Commission.
Helped obtain regulatory approval for the nation's largest solar park on a closed municipal landfill.
Represented the Maryland Farm Bureau in litigation regarding the confidentiality of nutrient management plans.
Represented a variety of health care facilities in obtaining regulatory approval necessary for various changes in ownership structure.
Represented a manufacturing client in negotiations with EPA regarding alleged air permit violations.
Represented a County in connection with alleged stormwater violations at the County's central landfill against the MDE.
Represented a manufacturing client in significant multi-state litigation alleging negligent marketing, public nuisance, and product liability theories.
Argued cases in the Maryland Court of Appeals and Court of Special Appeals.
As a former Assistant Attorney General for the Maryland Port Administration and a Staff Attorney in the OAG's Civil Litigation Division, Maggie has worked closely with numerous government officials and agencies on a wide variety of matters. Maggie understands the unique constraints and issues facing government agencies, such as the Open Meetings Act and public information requirements.
AV Preeminent™ rating in Martindale-Hubbell®
The Daily Record's Leadership in Law Award, 2014
The Daily Record's Top 100 Women, 2008 and 2011
Named by Maryland Super Lawyers® for General Litigation, 2019-2020; Environmental Law and Environmental Litigation since 2019; and Energy & Natural Resources and Health Care, 2021 and Rising Star in 2009
Professional and Civic Involvement
Chair, Maryland State Bar Association, Environmental Law Section Council (2014-2015); Vice-Chair (2013-2014); Secretary/Treasurer (2012-2013)
Member, American Bar Association, Environmental Litigation Committee; Founder and Co-Chair, Subcommittee of Women Environmental Litigators (2008 - present); Co-Chair, Membership Subcommittee (2007-2008); Co-Chair, Water Subcommittee (2006-2007); Co-Chair, Young Lawyer's Subcommittee (2005-2007)
Member, Baltimore City Bar Association
General Counsel & Programs Committee, Commercial Real Estate Women (CREW), Baltimore Chapter
Vice Chair, Environment Committee, Maryland Building Industry Association (2010-present)
President, Professional Women in Building Council of Maryland (2015-2017)
Treasurer, Baltimore City Sitting Judges Committee (2010-2016)
Member, Board of Directors, Chesapeake Habitat for Humanity (2006-2014)
Member, Mission Committee, First & St. Stephen's United Church of Christ (2000-2012)
Troop Leader, Girl Scouts (2004-2017)
Den Leader, Cub Scouts (2009-2014)
Publications and Lectures
Author, "LexisNexis Practice Guide: Maryland Environmental Law," 2020 Edition
Hot Legal Issues in Solar Project Development, Maryland State Bar Association Real Estate Discussion Group, September 19, 2015

Site Contamination Law, Halfmoon Education, Inc./Foxmoor Continuing Education Seminar for Maryland Engineers & Land Surveyors, February 19, 2015

Legal & Lending Issues in Land Development, Maryland Building Industry Association, October 19, 2014

The Evolution of Ethics, ABA Environmental Litigation Joint CLE Conference, January 31, 2014

Here Comes the Rain Tax: Stormwater Fees in Maryland, Maryland State Bar Association, November 19, 2013

Here Comes the Rain Tax: Baltimore City's Stormwater Fee, Greater Baltimore Committee, May 19, 2013

Recent Developments: Septic Systems & Wetlands, Maryland State Bar Association Annual Meeting, June 19, 2012

Legal Implications of the Chesapeake Bay TMDL, Maryland State Bar Association "Land Use Institute", April 1, 2011

The Instant Impact of North Carolina v. Tennessee Valley Authority (4th Cir. July 26, 2010) on the Use of Public Nuisance Suits to Regulate Air Emissions, ExecSense Seminar, November 19, 2010

The Evolving Legal Framework for Development in the Critical Area, Law Seminars International Workshop, January 19, 2009

30(b)(6) Depositions: Strategies for Deposing and Defending the Corporation, ABA Environmental, Mass Torts and Products Liability Conference, January 19, 2008

Maryland Priorities for Bay Restoration from the Regulated Community's Perspective, MD/DC Utilities Environmental Conference, October 19, 2007

Identifying, Addressing, and Accommodating Existing Site Contamination, HalfMoon LLC Seminar for Maryland Design Professionals, September 19, 2007
Links
Teams
Energy & Environmental
Government Relations
Health Care
Litigation
Real Estate

Education
J.D., with honors, American University Washington College of Law, 1994
B.A., with honors, Bucknell University, 1991

Court Admissions
U.S. Supreme Court
U.S. District Court for the District of Maryland
U.S. Court of Appeals for the Fourth Circuit

Bar Admissions
Maryland, 1994
Pennsylvania, 1995