Nicole M. Lacoste Folks, Member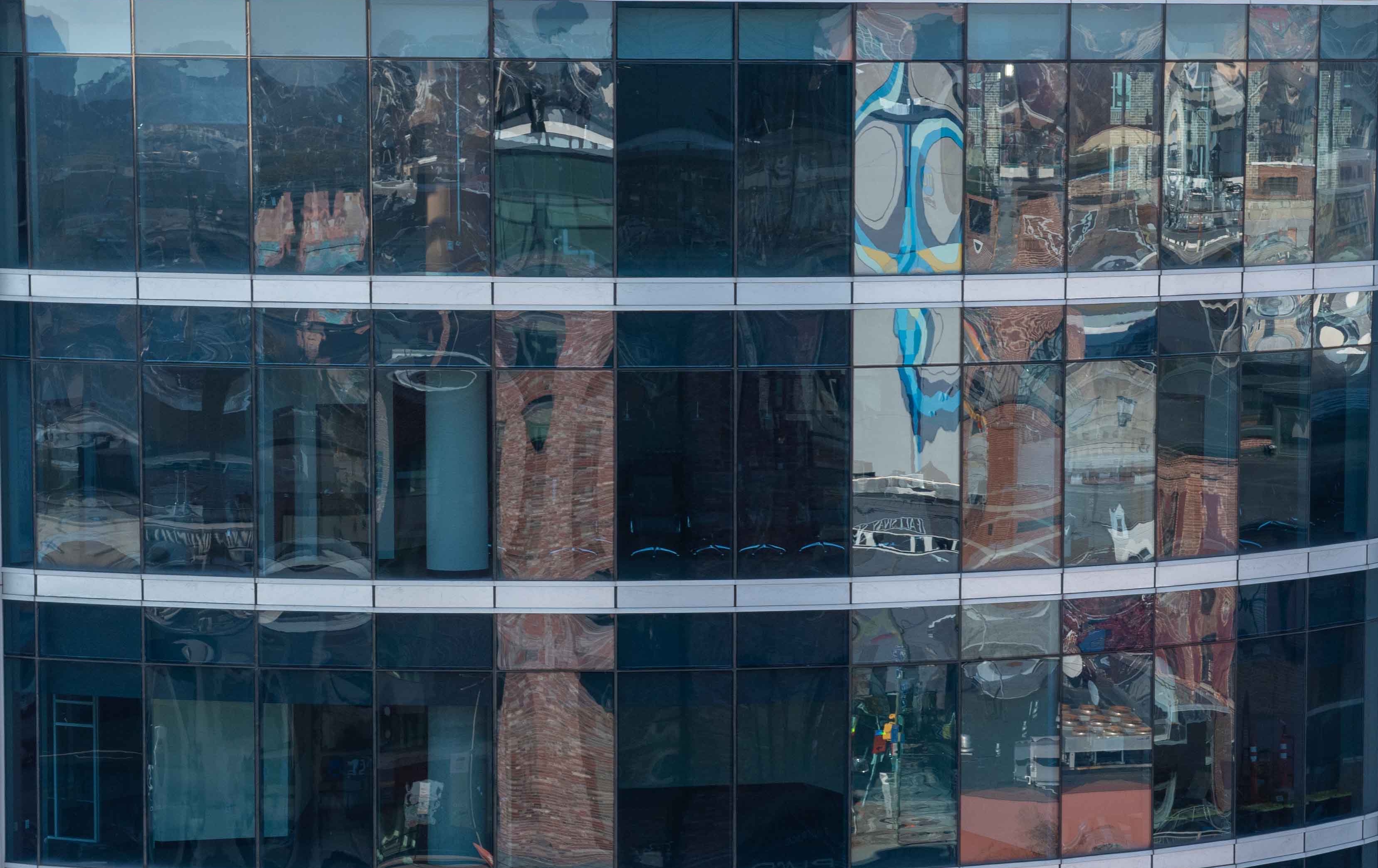 I enjoy thinking outside of the box to quickly solve problems for my clients.

Nicole is a Member in the firm's Real Estate practice group.
Nicole is a Member in the firm's Real Estate practice group where she focuses on acquisitions, leasing, zoning, land use and administrative approvals for complex commercial projects. Her experience also includes planned unit development (PUD) ordinances and amendments; digital billboard conversions and retail/office sign approvals; liquor license approvals; and economic development incentive contracts, such as tax abatement incentives and statutory incentives.
Her clients vary from local small businesses to Fortune 50 companies, each benefiting from her experience with retail, residential, office and industrial projects. Nicole's interest in land development, community livability and administrative approvals led her as a law student to pursue a dual degree in law and urban planning. Her clients continue to benefit from her planning background as she effectively communicates with local governments on real estate matters.
In addition to her legal practice, Nicole has been an adjunct professor at the University of Maryland Francis King Carey School of Law since 2007 where she teaches Real Estate Negotiations and Drafting. She also serves on the Maryland State Bar Association's Lawyer Assistance Program Committee and the Board of Directors for A Workshop of Our Own, a Baltimore nonprofit that promotes women and gender-nonconforming craftspeople in woodworking, both since 2020. In addition, she has lectured on numerous topics, including complex economic development incentives, local sign regulations, zoning and land use topics, nondisclosure agreements, subdivisions, and medical marijuana facilities in Maryland.
Prior to rejoining Gordon Feinblatt, Nicole has experience as in-house counsel and as a solo practitioner. She also practiced at other local law firms prior to that.
Before practicing law, Nicole worked in Cape Town, South Africa, for a pro-democracy nonprofit at the Environmental Law Institute and the Environmental Protection Agency, both in Washington, DC, and with two lawmakers in their Capitol Hill offices, U.S. Rep. Roy Dyson (D-MD) and U.S. Rep. Earl Blumenauer (D-OR) as the 2000 American Planning Association Congressional Fellow for Urban Planning and Community. She started her career immediately following graduation from college by serving as a public health volunteer with the Peace Corps in Cote d'Ivoire, West Africa.
Named to The Best Lawyers in America® for Real Estate Law
Recipient, Real Estate Management Innovation "REMI" Award, LMC Properties, Inc., 2015
Professional and Civic Involvement
Member, Maryland State Bar Association (MSBA) Lawyer Assistance Program Committee, 2020-present; MSBA Agricultural Law Section, 2014-2018
Member, 2001-present; Penultimate Past Chair, 2015-2016; Immediate Past Chair, 2014-2015; Chair, 2013-2014; Vice Chair, 2012-2013; and Secretary/Treasurer, 2011-2012, MSBA Real Property Section
Annual Program Co-Chair, MSBA Annual Meeting, "Understanding Maryland's New Power of Attorney Act and Environmental Liability Issues in Refinancing," MSBA Real Property Section educational program, 2011
Annual Program Co-Chair, MSBA Annual Meeting, "Hot Topics in Real Property and Environmental Law," MSBA Real Property Section educational program, 2010
Chair, MSBA Real Property Section, Commercial Real Estate Discussion Group, 2002-2004
Adjunct Professor, Real Estate Negotiations and Drafting, University of Maryland School of Law, 2008-present
Adjunct Professor, Real Estate Negotiations and Drafting, Pennsylvania State University, Dickinson Law School, 2016-2019
Guest speaker, "Working and Living in Rural West Africa," Community College of Baltimore County, October 2010 and November 2014
Tenant Volunteer Lawyer in Baltimore City District Court, Pro Bono Resource Center of Maryland, 2017-2021
Trail Volunteer for the McKeldin Rapids trail in Patapsco State Park, Maryland Department of Natural Resources State Park Service, 2011-present
Pro Bono Counsel, 2007-present; Co-Chair of Advocacy Committee, 2009-2013; School Board Director, 2007-2014, Baltimore Montessori Public Charter School
Founding member, Returned Peace Corps Volunteers Advocating for World Peace, 2017-present
Friends of Cote d'Ivoire, 1994-present
Professional Association of Diving Instructors, 1998-present
Publications and Lectures
Author, "Move Here and We'll Pay You: State and Local Relocation Incentives," Focus, a quarterly newsletter by the Baltimore chapter of the Association of Corporate Counsel, third quarter, 2021
Presenter, "A Sign of the Times: What Every Real Estate Lawyer Needs to Know about Baltimore City Sign Regulations," Maryland State Bar Association (MSBA) Commercial Real Estate Discussion Group, October 2019
Co-Author, "Maryland's Medical Marijuana Law: Transactional and Ethical Perspectives for Real Estate Practitioners," Journal of Land Development, University of Baltimore School of Law, Spring 2016
Co-Presenter, "Maryland's Medical Marijuana Law: Transactional and Ethical Perspectives for Real Estate Practitioners," MSBA Advanced Real Property Institute, September 2016
Co-Presenter, "Maryland's Medical Marijuana Law: Transactional and Ethical Perspectives for Real Estate Practitioners," MSBA Real Property Section, Commercial Real Estate Discussion Group, March 2016
Co-Presenter, "Hot Topics from the Bench: Recent Land Use and Planning Issues before Delaware and Maryland Courts," Delaware and Maryland chapters of the American Planning Association Regional Planning Conference, October 2012 and May 2010
Presenter, "A Rose by Any Other Name: Understanding the Process for Name Change Orders in Baltimore City," Equality Maryland, February 2012
Panelist, "Development Challenges and Solutions," MSBA Advanced Real Property Institute, October 2010
Teams
Education
Honorary Doctor of Humane Letters, Immaculata University, 2023
M.C.P., Urban Studies and Planning Program, University of Maryland School of Architecture, Planning and Preservation, 2000
J.D., University of Maryland School of Law, 1999
B.A., History/Political Science, Immaculata University, 1991
French History and Architecture Certificate, University of Caen, 1989

Bar Admissions
Maryland, 2001