Relating to Real Estate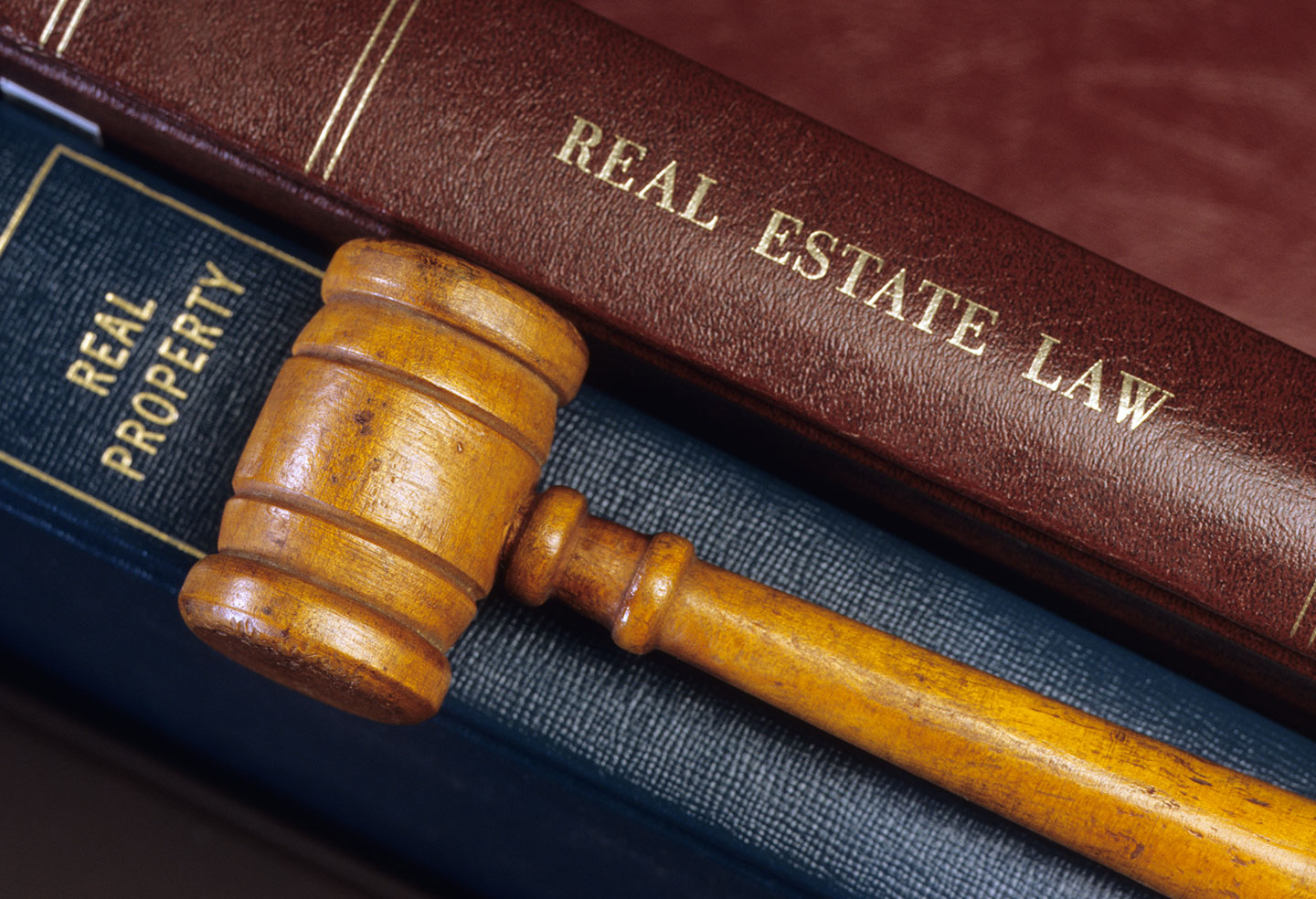 Robo-Signing Foreclosure Documents Yield Nine-Month Suspensions for Two Lawyers
The Maryland Court of Appeals has suspended two lawyers from the practice of law for 90 days each for violating Maryland Lawyers' Rules of Professional Conduct ("MLRPC") as a result of "robo-signing" documents that were filed in court in foreclosure proceedings. Attorney Grievance Commission v. Thomas Dore, 433 Md. 685, 73 A.3d 161 (2013) and Attorney Grievance Commission of Maryland v. George Jacob Geesing, 436 Md. 56, 80 A.3d 718 (2013). Two other attorneys are also facing sanctions for false signatures on foreclosure documents.
The Court of Appeals defined "robo-signing" in the Dore case as "refer[ring] to the process of mass-producing affidavits for foreclosures without having knowledge of or verifying the facts" or to "the mass-production of affidavits that the affiant did not sign." The proceedings against Dore were based on each of these definitions. The case against Geesing was based only on the second.
Both Dore and Geesing handled a huge volume of foreclosure cases. Dore's law firm, Covahey, Boozer, Devan & Dore, had 1,000 to 2,000 foreclosures per month at its peak. Geesing's law firm, now BWM Law Group, LLC, had 2,500 active files at the end of 2009. There are 15 or 16 affidavits that are filed in each foreclosure case. Both lawyers had staff members in their law firms prepare the documents to be filed in foreclosure cases. Geesing asserted that he reviewed all of the documents for accuracy. Dore did not do that, but he said another lawyer in his office did.
Geesing directed two members of his firm's staff who were not lawyers to sign his name on the documents, which included affidavits, and to complete the necessary notary acknowledgements. Geesing thought that this was legal because he said he adopted the signatures on the papers as his own. Dore said that he researched the issue of permitting another person to sign one's name, but the Court of Appeals stated that the cases Dore found did not relate to the issue of signatures before notaries.
The problems with robo-signing came to the attention of Dore and Geesing in different ways. Mortgagors in five pending foreclosure actions handled by Geesing's firm filed motions to stay or dismiss them in November 2009 on the basis that affidavits in their cases were falsely notarized and were not signed by Geesing. In April 2010 Judge Philip Caroom of the Circuit Court for Anne Arundel County noticed different signatures that purported to be Dore's on documents filed with the court, and the judge privately admonished Dore for that. Each of Dore and Geesing met with counsel experienced in attorney discipline matters soon after these events, and they each self-reported the infractions to the Attorney Grievance Commission.
The law firms of Dore and Geesing spent enormous sums of money to correct the problems caused by robo-signing. Dore's firm spent $120,000 to $180,000 in out-of-pocket costs in preparing corrections, drafting affidavits, re-advertising sales, and paying court costs. This did not include Dore's own time; the case indicated that he spent an entire month doing nothing except working to fix these problems. Geesing and his firm at their expense, which according to the Geesing case exceeded $150,000, dismissed the five foreclosure actions in which mortgagors filed complaints and re-filed them, and they also filed corrective affidavits in all 2,500 foreclosure cases that they were handling.
In two foreclosure proceedings which Geesing handled that involved robo-signing, the mortgagors appealed the ratifications of the sales. In one case the Court of Special Appeals affirmed the denial of exceptions to the ratification. The second case was dismissed for reasons not related to robo-signing. Several lawsuits were filed against Geesing and his law firm regarding the robo-signing. The United States District Court for the District of Maryland dismissed one case for failure to state a claim and the Fourth Circuit affirmed the dismissal.
The Court of Appeals found Dore and Geesing guilty of violating the following rules of the MLRPC:
MLRPC 3.3(a)(1) -- Making or Failing to Correct a False Statement to a Tribunal. Geesing argued that any false statements that he made were done negligently, not knowingly. However, the Court held that Geesing's instructions to staff members to notarize documents that Geesing had not signed violated this rule because a notarization is only proper if a person signs in the presence of a notary public. That did not happen in the subject instances.
MLRPC 5.3(a) -- Responsibilities Regarding Nonlawyer Assistants. Dore and Geesing violated this rule by instructing staff members who were not lawyers to engage in conduct that was not compatible with their professional responsibilities.
MLRPC 8.4(d) -- Conduct Prejudicial to the Administration of Justice. The Court of Appeals found a violation of this rule because Dore's and Geesing's pattern of falsity and cavalier attitude reflected adversely on the public's perception of the legal perception. The Court in Dore noted that a violation of this rule arises when a lawyer wastes judicial resources as occurred with the Court hearings and preparation of new rules relating to robo-signing.
The Court of Appeals found that Dore had violated MLRPC 8.4(c) as well. That rule prohibits a lawyer from "engag[ing] in conduct involving dishonesty, fraud, deceit, or misrepresentation." The Court found that Geesing had violated MLRPC 8.4(a), which relates to violating the rules themselves or to knowingly induce another person to violate the rules.
As a result of these rules violations, the Court of Appeals suspended each of Dore and Geesing from the practice of law for 90 days. Geesing, whose case was decided after Dore's, argued that he should receive a lesser sanction (he urged a reprimand) because Geesing reviewed the accuracy of all documents filed in the foreclosure proceedings, but Dore had not done so. Judge Shirley Watts, who wrote the Geesing case for the Court of Appeals, did not regard this difference as significant. When determining Geesing's sanction she focused on the fact that Geesing instructed two staff members to file falsely notarized affidavits (which is what Dore had also done).
Judge Sally Adkins, who was the author of the Dore decision, filed a "concurring and dissenting" opinion in Geesing in which she stated that Geesing was less culpable than Dore. She thought that Geesing should have been suspended from practicing law for sixty days because of the negative impact of his actions on the legal profession. Chief Judge Bell, who participated in Dore but not in Geesing, would have imposed only a reprimand on Dore.
Lawyers' problems from robo-signing have not ended. The Daily Record reported that on April 29, 2014 the Court of Appeals heard arguments in the cases brought by the Attorney Grievance Commission against Matthew John McDowell and John Stephen Burson, who were involved in more than 900 transactions with improper signatures. McDowell signed the name of William M. Savage, his supervisor at his law firm, to deeds and affidavits at the direction of Savage. McDowell's defense was that he was merely following directions from Savage and that he did not know that he was doing anything unethical. Burson, the managing partner at the same law firm (Shapiro & Burson, LLP), admitted to improperly supervising lawyers and staff who worked there. Burson claimed that he had no knowledge of the false signatures while that was the practice. Savage received only a private reprimand from the Attorney Grievance Commission; his proceeding did not reach the Court of Appeals. McDowell and the Attorney Grievance Commission requested that the Court of Appeals approve a joint petition for reprimand. Burson stopped practicing law in 2012. He asked that the Court issue a reprimand for his conduct.
For questions about this, please contact Ed Levin at (410) 576-1900.
Date
June 15, 2014
Type
Author
Teams