Events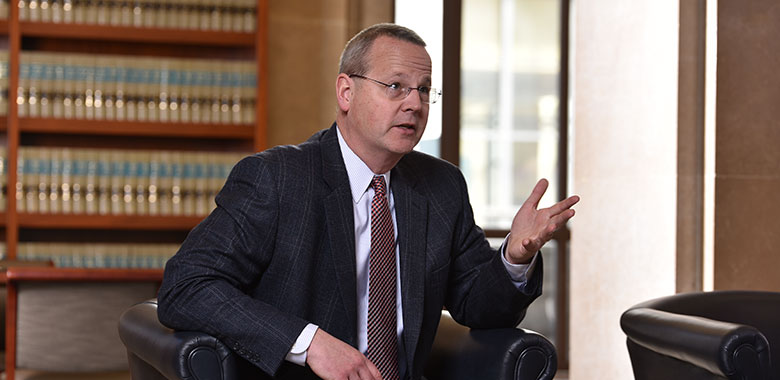 Opportunity Zones 101: Everything You Need to Know About Baltimore's OZs
Doug Coats will speak at a Bisnow breakfast, "Baltimore Opportunity Zones: Everything You Need to Know About The Policy Revolutionizing the Capital Stack," in a session entitled, "Opportunity Zones 101: Everything You Need to Know About Baltimore's OZs."
What You'll Learn:
What is a Qualified Opportunity Fund?
What are Opportunity Zones?
Why invest in Opportunity Funds? Are they a better investment than 1031 Exchange?
How can opportunity zones spur economic development in Baltimore?
How does Opportunity Fund investing work?
Which Baltimore designated Opportunity Zones will be the best investment?
What are some of the tax benefits and the tiered structure of the program?
Why This Matters:
Baltimore has an influx of high end, Class A commercial real estate delivering at an astonishing pace. However, many neighborhoods remain under-served. Within these areas lie potential for development opportunity.
Many of the city's neighborhoods are under a new federal program designed to bring investment and development into the region — and savvy investors and city officials are working together to spark economic activity.
The Opportunity Zones tax incentive was included in the Tax Cuts and Jobs Act President Donald Trump signed into law in December 2018. But the idea stems from a 2015 white paper from the Economic Innovation Group, a D.C.-based think tank that is now working closely with states to help implement the program.
The law gives tax benefits to investors that place unrealized capital gains into Opportunity Funds, which then invest in Opportunity Zones, a host of census tracts local governments decide have the most need and can best support the investment.
On April 20, Maryland Department of Housing and Community Development nominated 149 census tracts to be Opportunity Zones in Maryland. The U.S. Department of Treasury certified these 42 Baltimore tracts on May 18, 2018.
Join Bisnow and our all-star panelists this October as we dive deep into Opportunity Zones and answer the most important questions around this new law. And, as always, bring plenty of business cards!
For more information/to register, click here.
Date
January 22, 2019
Type
Speaker
Teams