Events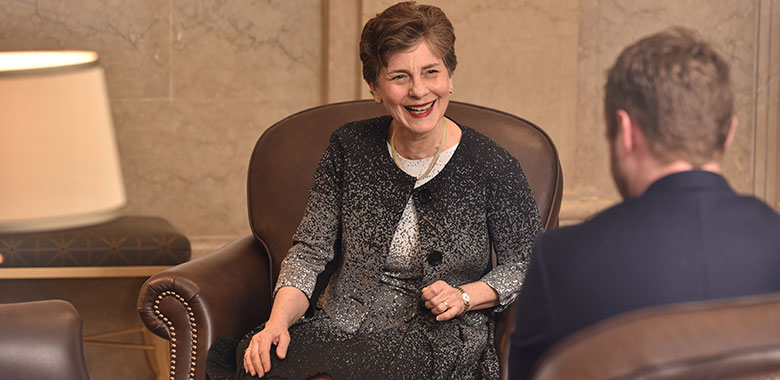 MBA Webinar: What All Banks Need to Know - Changes to Maryland Law for Maryland's Address Confidentiality Program
Margie Corwin is speaking at a Maryland Bankers Association webinar entitled, "What All Banks Need to Know - Changes to Maryland Law for Maryland's Address Confidentiality Program," on October 17, 2018 from 1:00 to 2:00 pm.
New Requirements in Maryland's Address Confidentiality Program restricts all Maryland businesses - including banks - from obtaining, using, and disclosing a program participant's real address. Are you prepared?
Who Should Attend:
Compliance and regulatory affairs personnel
Bank Secrecy Act personnel
Residential Lending personnel
Registration Fee: $49 for MBA-members; $89 for non-members
Background: The Maryland Secretary of State administers address confidentiality programs for victims of domestic violence and human trafficking.  Participants in the programs are provided, among other benefits, a substitute address if they move to a new location unknown to their abusers.
Prior to the 2018 Maryland General Assembly session, the address confidentiality law only applied to State or local agencies.  Maryland law enacted in 2018 (and effective January 1, 2019) expands the law to cover "all persons" (which included all businesses) and prohibits a person from requiring a participant to submit any address that might be used to physically locate the participant except under limited circumstances.  In addition, the law makes it a crime to seek and obtain or to disclose a program participant's actual address except under limited circumstances.
In addition, this new law establishes a process that a participant may use to shield the participant's home address in Maryland's land records.
Banks need understand what is prohibited and what is permitted under this new law and be prepared to act accordingly if a customer is an Address Confidentiality Program participant.
Key Points that will be covered in the webinar: 
How to identify program participants
What written documents should the bank get from program participants
What are the exceptions to prohibitions on requesting, obtaining, and disclosing a program participant's actual physical address
How will residential loan closings be impacted in order to shield a program participant's address in land records
Which bank employees need training on this subject to ensure compliance 
The Secretary of State will issue regulations to implement the new law.  It is expected that proposed regulations will be available by the time of this webinar.  The timing of this webinar and the publication of proposed regulations should allow MBA to address unexpected operational concerns if any are presented during the webinar.
Print
Date
10.17.18
Type
Speakers
Teams