Events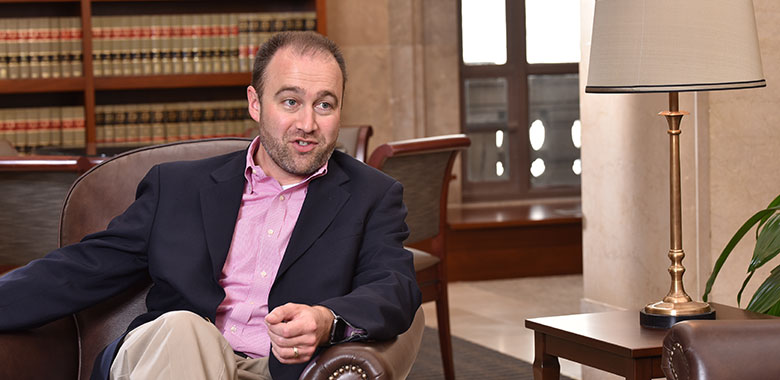 Here Comes the Sun... but It Can Get Cloudy - Development of Solar Arrays on Farmland
In recent years, development of solar arrays on agricultural land has become a hot topic in Maryland. The issues seem almost endless; local governments have encountered state preemption; community solar gardens have stalled; the appellate courts and state legislature have become involved; the PSC has ongoing cases; conservation issues come into play, etc. In this program, hear from a panel of seasoned practitioners who will provide an overview of permitting, zoning, and land use issues related to solar arrays on agricultural land. The program will include lively conversation as attorneys representing the State, counties, and solar companies discuss the challenges inherent in solar development and recent developments in the law.
Todd Chason will present at the MSBA Legal Summit & Annual Meeting alongside Chris Drummond, Christopher F. Drummond, Attorney at Law; Leslie Knapp, Maryland Association of Counties; Maryland Office of the Attorney General, Maryland Energy Administration; Andrew Wilkinson, Divelbiss & Wilkinson; Tom Filbert, Maryland Office of the Attorney General - MDA.
For a complete agenda, click here.
Date
June 13, 2019
Type
Speaker
Teams