Sheila K. Sachs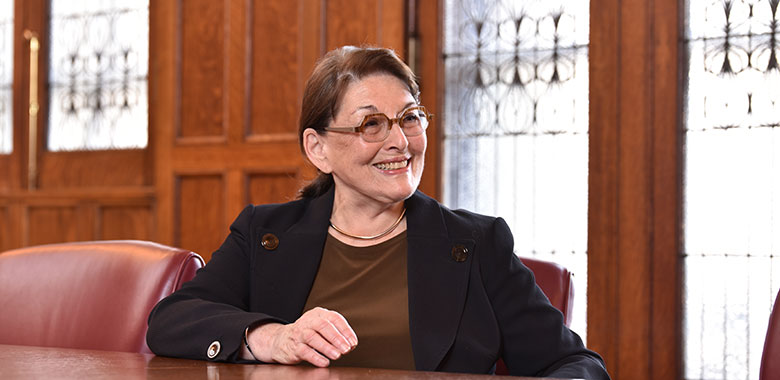 Sheila was a pioneer in the field of Family Law, and a pioneer for women lawyers. Sheila joined the Firm in 1977 and was among the first women to become a partner at Gordon Feinblatt. She devoted a substantial part of her practice to the field of family law. The Firm's Sheila Sachs Family Law Group is named in Sheila's honor, and her legacy is lived on by all of the attorneys at Gordon Feinblatt.
As befitting Sheila's take-charge attitude, the best way to describe Sheila is to use Sheila's own words. The following are excerpts from an interview with Sheila that was part of Gordon Feinblatt's March 2019 Women's History celebration.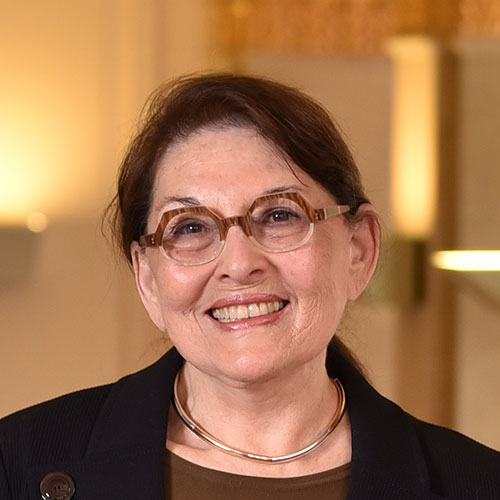 Enough women have had the opportunity to prove themselves. I graduated law school when no woman had been hired by a major law firm in Baltimore. Decades afterward, [women] began to come out of law school in greater numbers; they proved themselves, and now you're seeing the result of that…Thank God, it's happening.
Q:        If you could share a piece of advice with the next generation of women entering the workforce, what would it be?
A:        Find a field in which you are truly interested. Initially, people want to get a job, or "the job", focusing on prestige and salary. But, job satisfaction is the most important thing. You will not do your best in a field in which you are not committed to learning everything there is to know about your field. It may take some trial and error before you find the right place.
Q:        Tell us how a mentor or influential woman has made a difference in your life.
A:        In my era, I did not have a woman as a mentor. The founding partners at Gordon Feinblatt, particularly Gene Feinblatt and Donald Rothman, gave me responsibility, and were models of leaders in the legal, cultural, civic and political communities in Baltimore.
Q:        What are the three things you do regularly to feel fulfilled?
A:        Keep informed, read, read, read (fiction and non-fiction), make time for family and friends.
Q:        If you were to ask a group of people who know you, what three adjectives would they use to describe you?
A:        I did ask people who know me to suggest adjectives to describe me – good and bad. I'm afraid they were mostly positive, but the adjectives that recurred were knowledgeable, insightful, leader and role model.
Q:        Tell us about a time when you almost gave up, and what you did instead of giving up.
A:        About four years after I came to Gordon Feinblatt in 1981, I felt that the practice, and particularly the stress and demands of trying cases, was overwhelming. I still had two teenagers at home at that time, and a husband in public life. I considered getting out of the practice of law. I stuck it out, and learned how to put all the energy I needed into the cases, but not make them the exclusive controlling factor in my life. Family came first.
Q:        What three values are most important to you?
A:        Honesty, integrity and sincerity.
Q:        What are some of the best tactics for balancing a demanding career and your life outside of work?
A:        Deciding, and not wasting time "stewing" when problems arise and decisions have to be made – whether at work or at home.
Q:        Have you experienced the defining moment in your life when you knew you were exactly where you wanted to be?
A:        I do not believe there is ever a "defining moment" in life. You can never be exactly where you "want to be", because there is always something new ahead. Not sitting back on your laurels, but continuing to learn as if you do not know everything is how to keep your edge.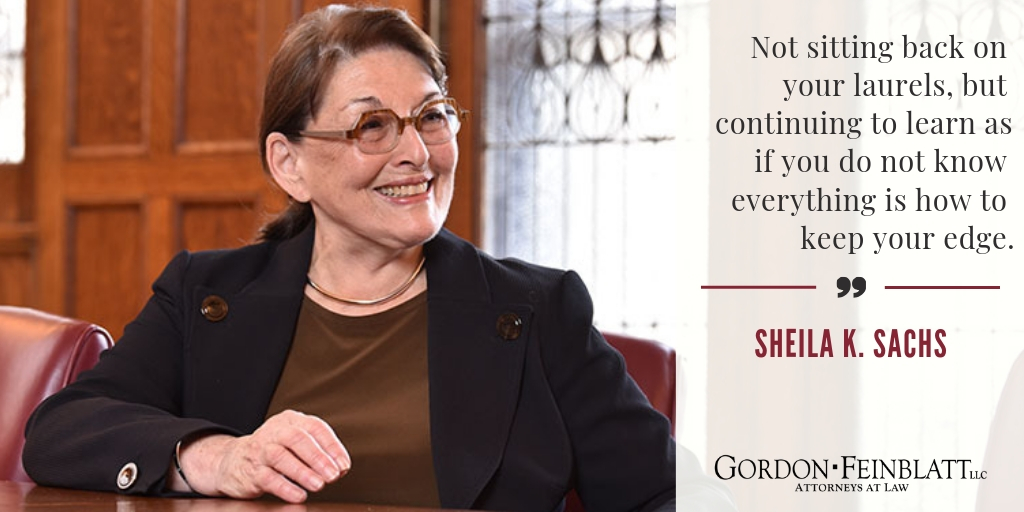 In fact, Sheila never rested on her laurels, she was always continuing to learn, and continuing to serve. She was quite simply the best divorce lawyer in town, and everyone knew it. Her opponents respected her, and her clients loved her.
Sheila devoted a substantial part of her practice to the field of Family Law. Her practice included litigation and negotiation of marital settlements agreements, addressing the equitable distribution of marital property, alimony, custody, child support and related proceedings, as well as drafting and negotiating pre and post marital agreements. She was a mediator and arbitrated controversies in the family law area. Sheila Sachs served as chair of the Family and Juvenile Law Committee of the Maryland State Bar Association and was a member of the American Academy of Matrimonial Lawyers.
Past Chair of the Appellate Court's Nominating Commission for the State of Maryland, Sheila was active in Bar Association activities and is a former President of the Bar Association of Baltimore City. In addition, she served on various boards, including the Baltimore City Board of School Commissioners, the Judicial Nominating Commission for Baltimore City, the Board of Trustees of Goucher College and the Board of Managers of Haverford College.

Sheila was a member of the Collaborative Law Association Professionals of Baltimore. She was also a member of ADR Maryland, a panel of highly-experienced and widely-respected neutral Maryland attorneys who are trained and skilled in alternative dispute resolution.
AV Preeminent™ rating in Martindale-Hubbell®
Named Baltimore's "Lawyer of the Year" for Collaborative Law: Family Law by Best Lawyers in America© in 2019
Named to Best Lawyers in America©for Arbitration, Collaborative Law: Family Law, Family Law, Family Law Mediation, and Mediation since 1995
Named to Maryland Super Lawyers®for Family Law since 2007
Named to Maryland Super Lawyers® Top 10 Super Lawyers in 2016
Named to Maryland Super Lawyers® Top 50 Women Super Lawyers 2016
Named Baltimore's "Lawyer of the Year" for Family Law Mediation by Best Lawyers in America© in 2012 & 2016
Recipient of the 2015 Women's Bar Association of Maryland Rita C. Davidson Award
Named to "Best Lawyers in Collaborative Law: Family Law" by Best Lawyers in America© in Washington D.C. and Baltimore2013
Recipient of the "Living Legal Legends" Award by the Bar Association of Baltimore City, 2011
Named Baltimore's "Lawyer of the Year" for Family Law by Best Lawyers in America© in 2009
Recipient of the "Beverly Groner Award" by the Family Law Section of the Maryland State Bar Association, 2009
Recipient of the "Margaret Brent - Juanita Jackson Mitchell Award" by the Bar Association of Baltimore City in 2009
J.D., University of Maryland School of Law, 1964
A.B., Goucher College, 1961
Vassar College, 1960