Gordon Feinblatt Celebrates 65 Years

The Firm was founded with nine lawyers in 1953. Today, we are one of Maryland's largest law firms. Follow our journey through the last 65 years with some of our most memorable moments.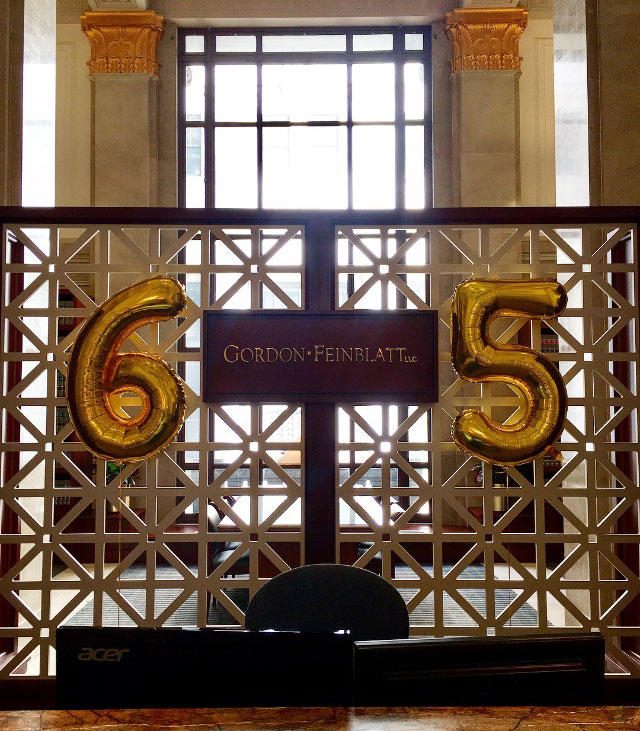 2018: In celebration of Gordon Feinblatt's 65th anniversary and in its commitment to diversity and inclusion, the Firm has made charitable contributions to Maryland Legal Aid – Lawyers in the Library and Thread Baltimore. Lawyers in the Library is an Maryland Legal Aid project to provide direct outreach and assistance to residents in the city and get feedback from the community about civil legal issues that affect them and their families. Thread engages underperforming high school students confronting significant barriers outside of the classroom by providing each one with a family of committed volunteers and increased access to community resources.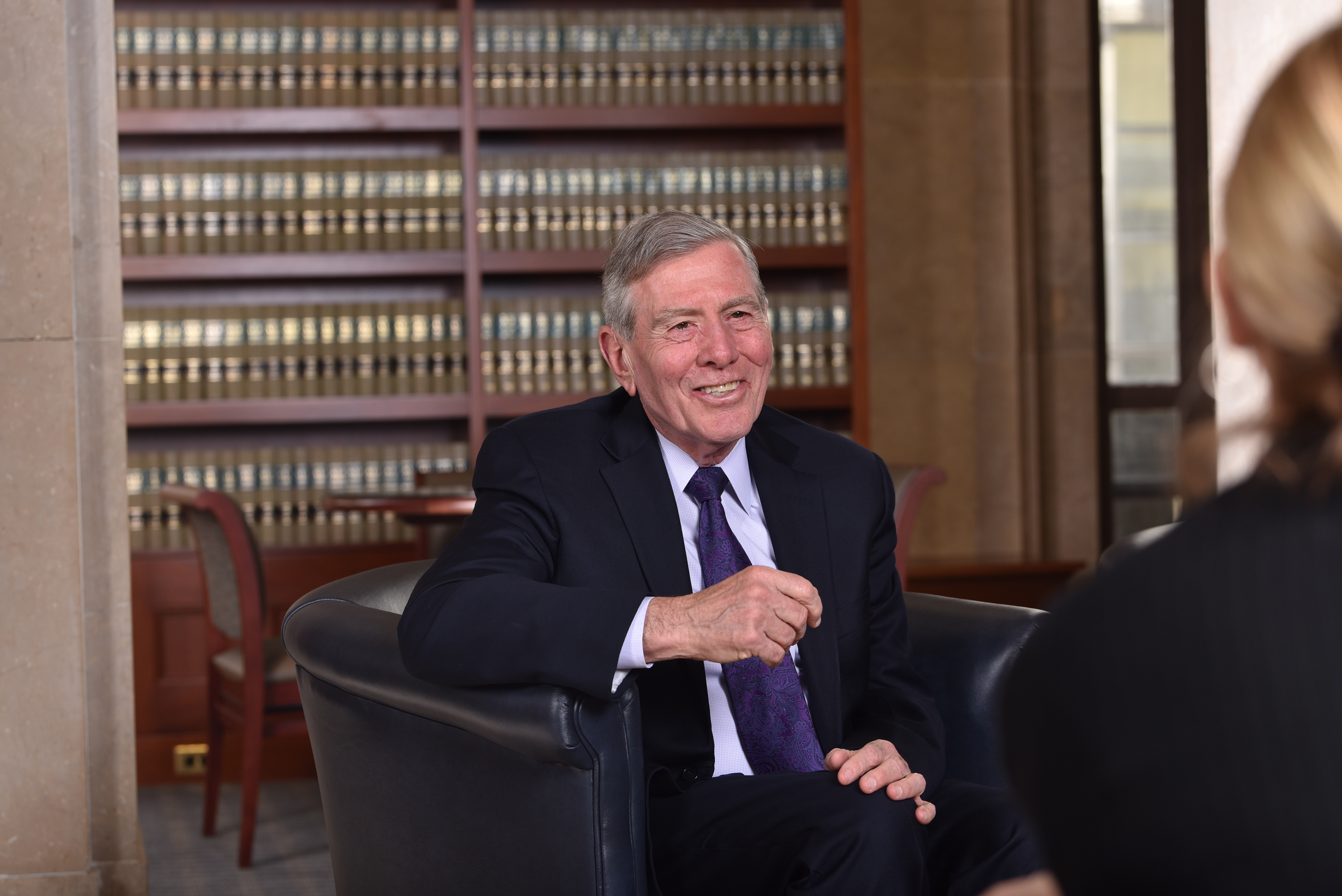 2018: In the recently concluded 2018 Maryland legislative session, Bob Enten was successful in protecting the interests of our clients, including the Maryland Bankers Association, Maryland Thoroughbred Horsemen's Association, CVS Health, Maryland Building Association and CareFirst BlueCross BlueShield, as well as other trade associations and businesses throughout Maryland. In this session, for example, Bob saved the members of one trade association millions of dollars with a change to the bill, making Maryland a single sales factor state for corporate taxes phased in over five years rather than becoming effective for tax years beginning January 1, 2018. As one of Maryland's best known lobbyists for over 34 years and Chair of the Firm's Government Relations Practice, Bob has been recognized on several occasions, including as the 2015 Baltimore Government Relations Law "Lawyer of the Year" by Best Lawyers in America and in the Baltimore Business Journal Book of Lists. The Gazette newspaper summarized, "Enten is consistently in the top tier of Annapolis lobbyists. He is known for his relentless advocacy serving a broad client portfolio."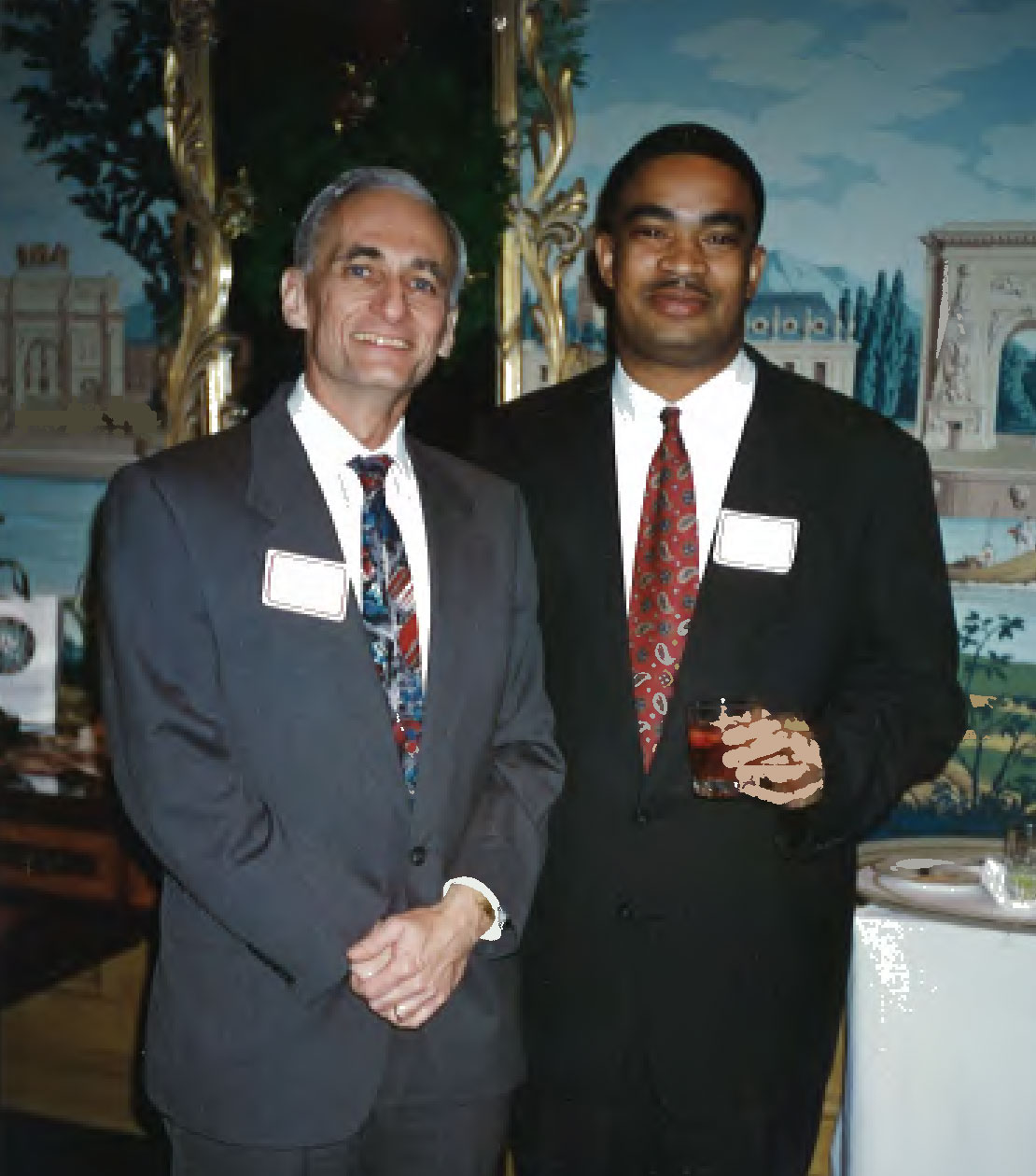 2018: Larry Greenwald was named 2018 Baltimore "Lawyer of the Year" in Litigation (Banking and Finance) by Best Lawyers in America. Larry tops the Firm's list with four "Lawyer of the Year" designations. Larry has been recognized in numerous other publications for bet-the-company litigation, arbitration, appellate and his contributions to the legal system in America. Larry is a senior member of the Firm's experienced Litigation Team, along with Jerry Thrope who chairs the Team, Bob Gaumont and George Ritchie, to name a few.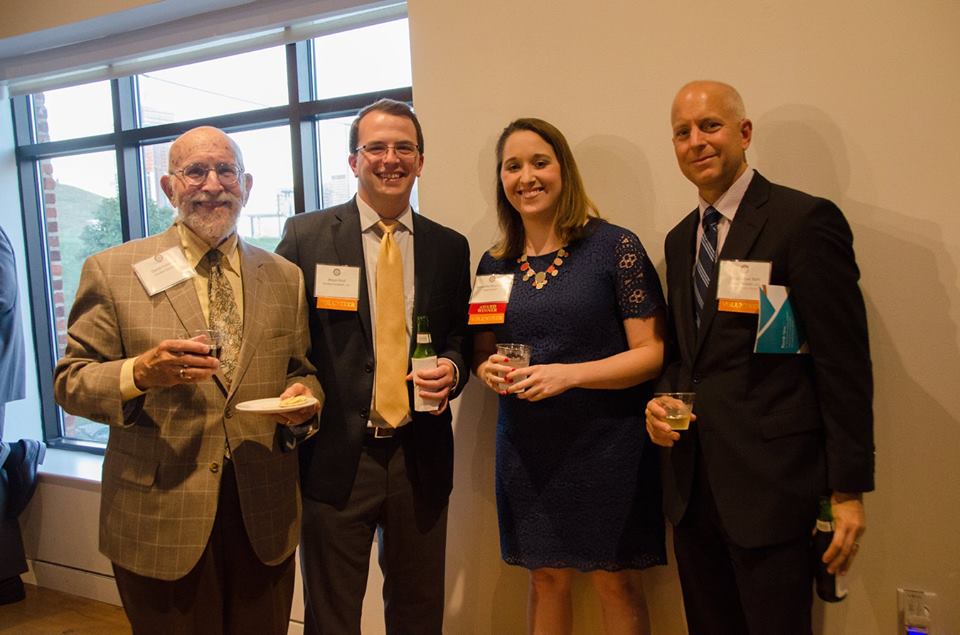 2017: Our lawyers contributed more than 1,300 hours of their time to pro bono matters in 2017. Danielle Zoller leads Gordon Feinblatt's pro bono efforts and our long-standing relationship with Maryland Volunteer Lawyers Service (MVLS), which began when Sheila Sachs became one of MVLS' first board members. Larry Coppel has spent much time in his career volunteering to represent MVLS clients in bankruptcy cases. Larry served on the MVLS board for 12 years, including two years as Board President, and he believes that the Bar should do as much as possible for the less fortunate. True to this ideology, Larry also has been a member of the Pro Bono Committee of the American College of Bankruptcy Foundation and served as the committee chair from 2010 to 2014. Chris Rahl also provides service to MVLS clients and currently serves as Co-Chair of the Advisory Board with Larry, carrying on the long-standing support of Gordon Feinblatt to MVLS. Chris also served on the MVLS Board for 12 years, including two years as Board President. Beyond those named here, many lawyers at the Firm participate in pro bono matters and all of our lawyers are involved in the community through boards and service throughout the region.
2017: In 2017, Gordon Feinblatt renewed its commitment to diversity with a restructured Diversity & Inclusion (D&I) Committee. On February 13, 2018, the D&I Committee hosted a breakfast featuring Elizabeth Nix, a professor of legal, ethical, and historical studies at the University of Baltimore and coeditor of Baltimore '68: Riots and Rebirth in an American City. Professor Nix brought examples of structural racism to light by educating attendees about the history of Baltimore and how that history has resulted in discriminatory patterns, policies and segregation.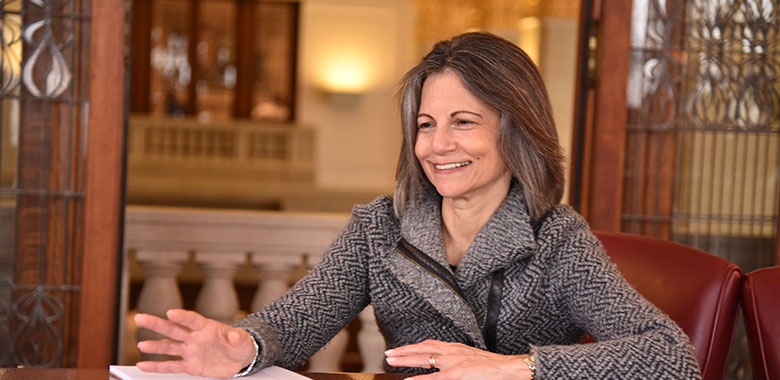 2015: Lynn B. Sassin began her career at Gordon Feinblatt in 1991 as a Member and rejoined the Firm in 2015 as Chair of the Trusts & Estates Practice. Under Lynn's leadership and recognizing that estate planning is an evolutionary process focused on a client's needs at various ages and stages of life, the Practice evolved into the Private Client Services Team in 2017 to serve our clients in their most private matters. Private Client Services brings together the expertise of lawyers in various practice groups to provide clients with a collaborative and interdisciplinary approach. The team includes lawyers from our Trusts & Estates, Family Law, Business, Real Estate, Tax, and Litigation Practices, including Doug Coats, Elliott Cowan, Laura Johnson, Searle Mitnick, Christia Pritts, Jerry Thrope, Brooke Zweig, and our newest Members, Ken Aneckstein, Carol Cooper and Kirk Kolodner, to name a few.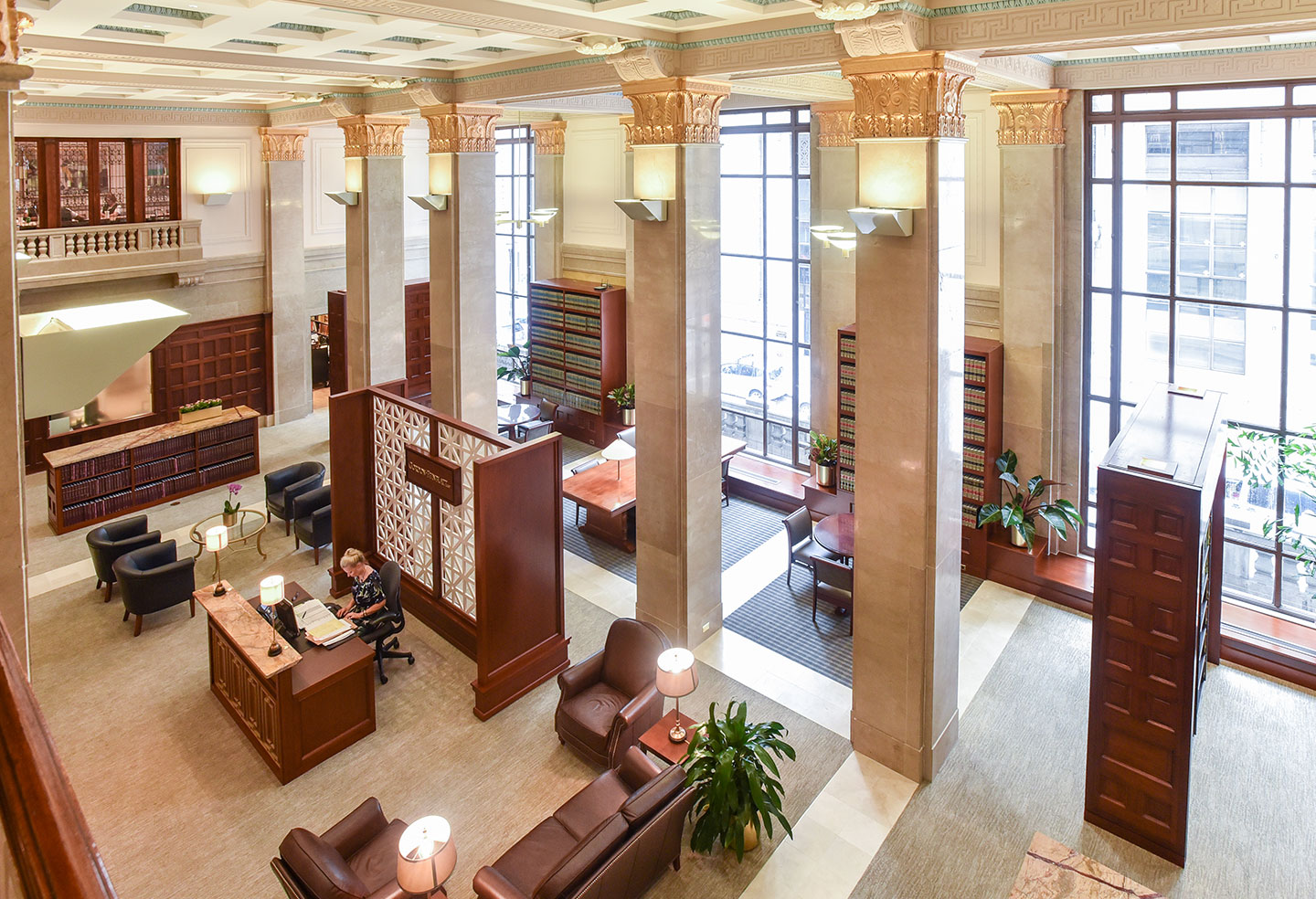 2015: Gordon Feinblatt undertook a significant renovation project to convert the 2nd floor of the Garrett Building from a library to a stunning reception space. The Firm holds both public and private events in the space. Theresa Morningstar, Director of General Services, and her staff manage the events held in the reception space.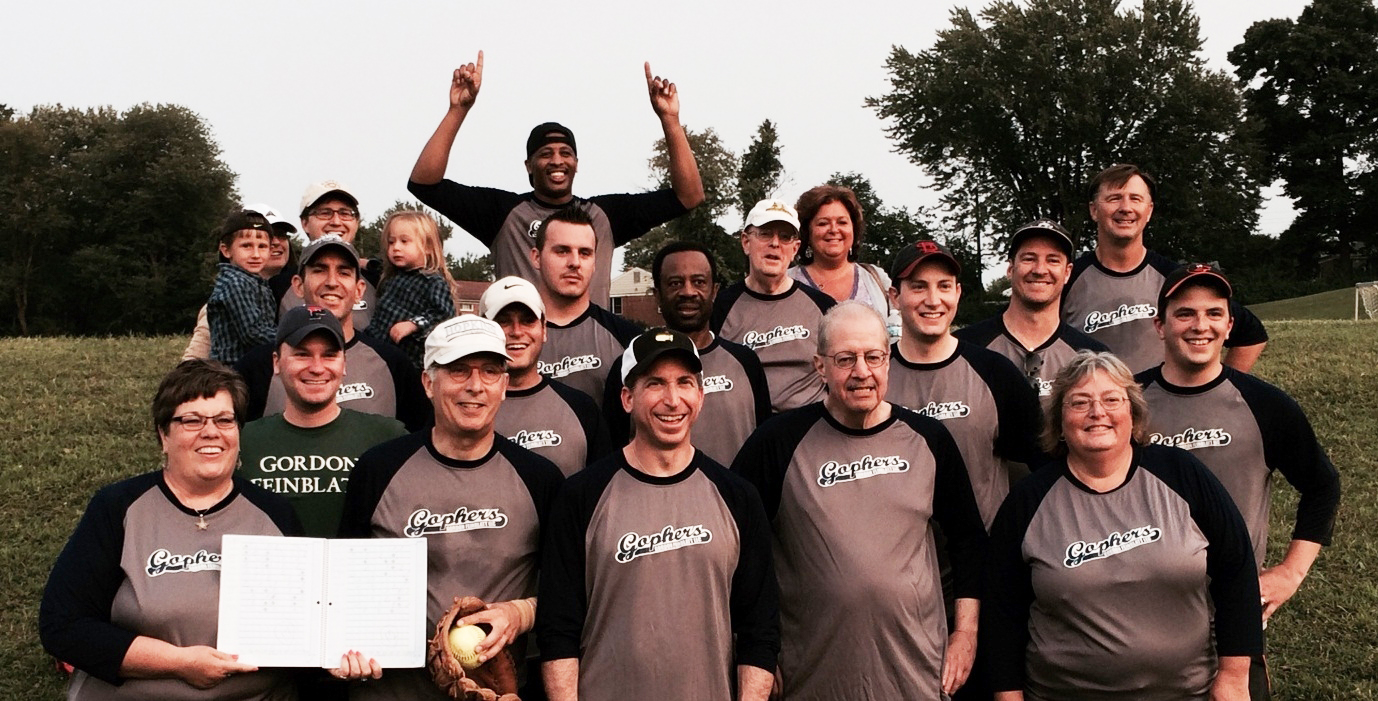 2014: The Gordon Feinblatt Gophers, led by Ed Levin, won the Baltimore's Lawyers Softball League championship in the summer of 2014. The Firm was an original member of the Lawyers' Softball League in the early 1970s. Softball provided lots of fun and camaraderie not only for players but for others in the Firm who came out to the games to coach, keep score, or root for the team.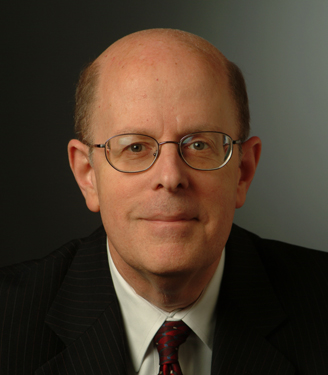 2010: In 2010, Searle Mitnick was honored for his professional accomplishments and standing by election to the American College of Real Estate Lawyers (ACREL), an invitation-only organization of the most experienced and distinguished real estate practitioners. Since his election to ACREL, Searle has been active on the Title Insurance Committee on which he serves as Vice-Chair. At ACREL's 2018 Spring Meeting, he chaired a plenary session and two roundtable discussions on the topic of title insurance endorsements. Searle's paper on this subject was published in the spring 2018 edition of The ACREL Papers.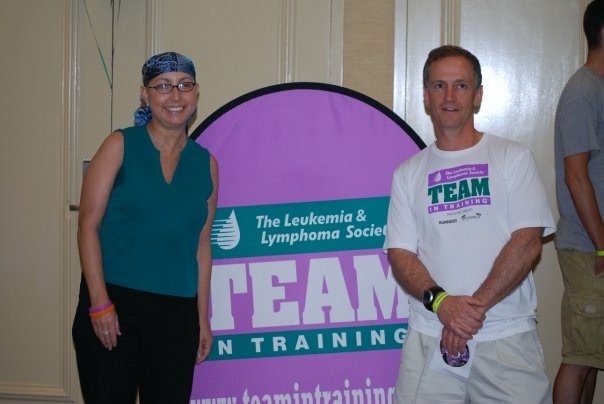 2009: Michele Walsh won her battle with cancer in 2009. Michele was diagnosed with acute myeloid leukemia (AML) in 2008 and received a bone marrow transplant in March 2009. Two months later, her doctors were pleased to report she was in remission – and has been every year since! During Michele's battle with AML, Gordon Feinblatt hosted a firm-wide swabbing event to help find her a match. Peter Rosenwald competed in the Columbia Triathlon in 2009 in Michele's honor and raised nearly $20,000 over two years for the Leukemia and Lymphoma Society. Michele met her life-saving donor, who was a random stranger from Los Angeles, in 2010. She continues to advocate for blood cancer patients as current president and one of the founding board members of There Goes My Hero, an organization dedicated to finding matches for all blood cancer patients and assisting their families through a variety of support programs.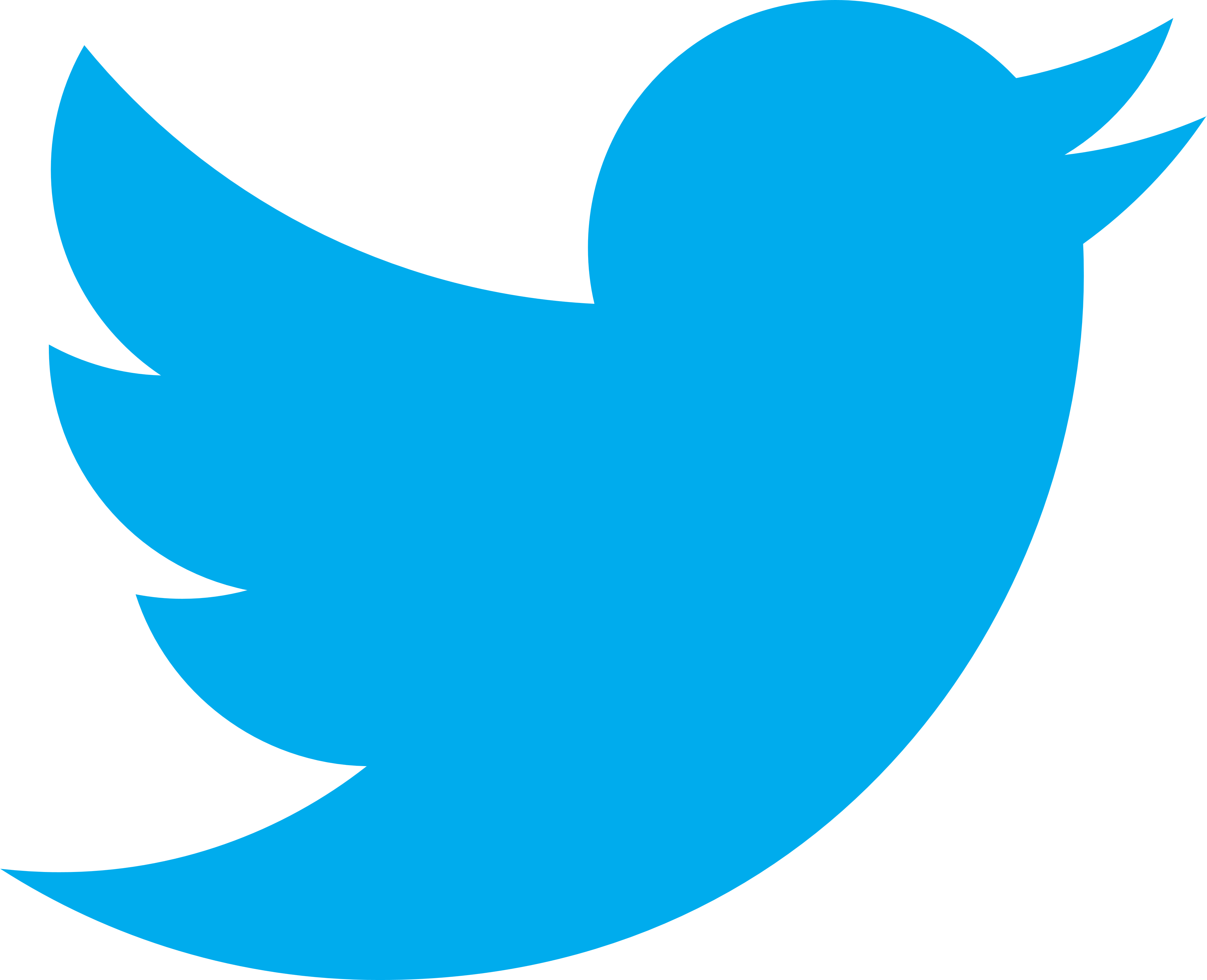 2009: In June 2009, Gordon Feinblatt joined Twitter to follow the new and emerging social media platform. The Firm first tweeted on August 13, 2013 – and has tweeted again and again since then. Today, you can follow us @GordonFeinblatt for regular updates, legal alerts and Firm news.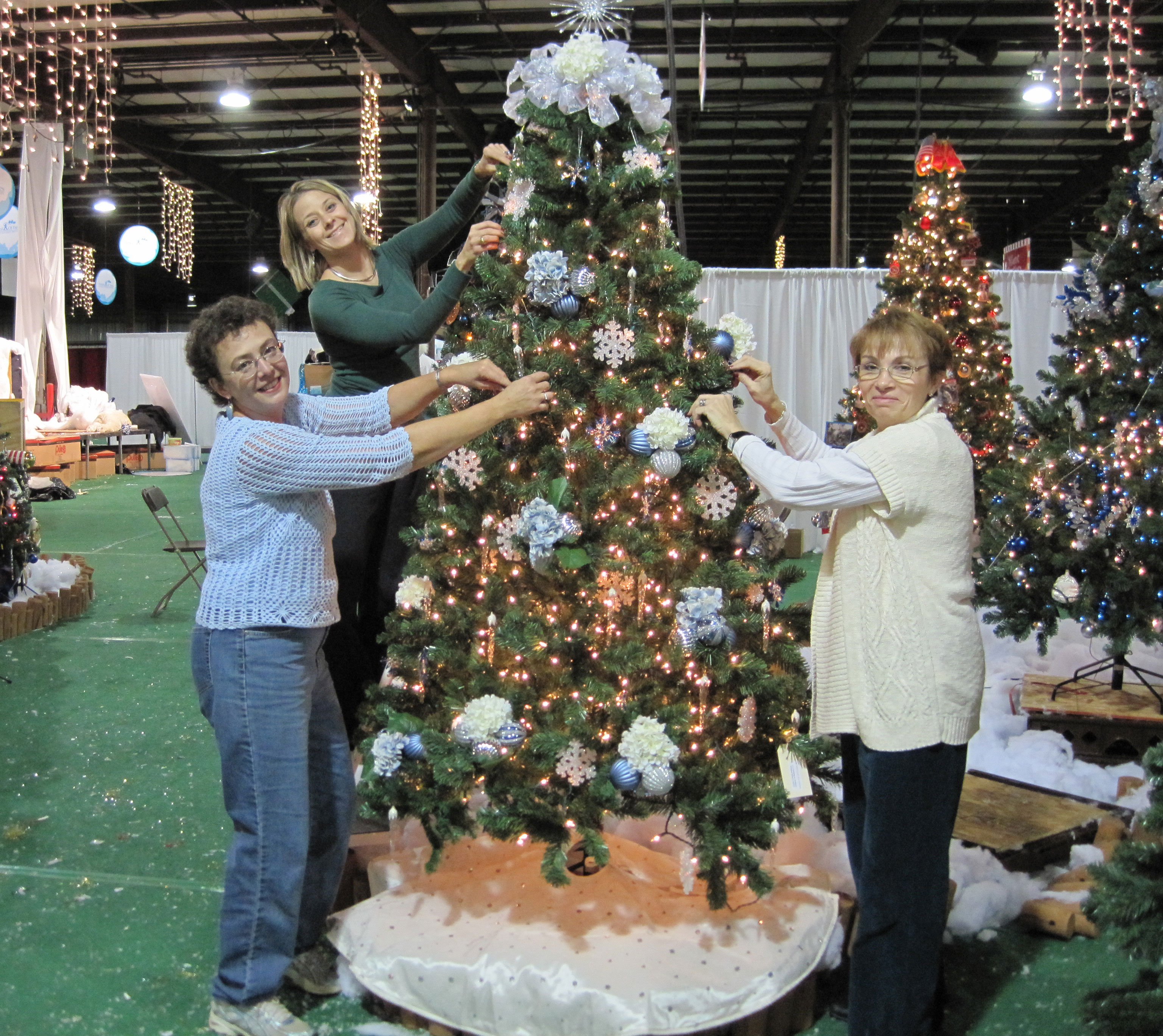 2007: Since 2007, the Firm sponsors the annual Kennedy Krieger Festival of Trees to raise funds for children with disabilities and their families. Each year, staff of the Firm work together to create an annual theme, shop for supplies, and decorate the Gordon Feinblatt tree. The Festival continues to increase awareness of the Institute's work by creating a spectacular event for the greater Baltimore community to enjoy.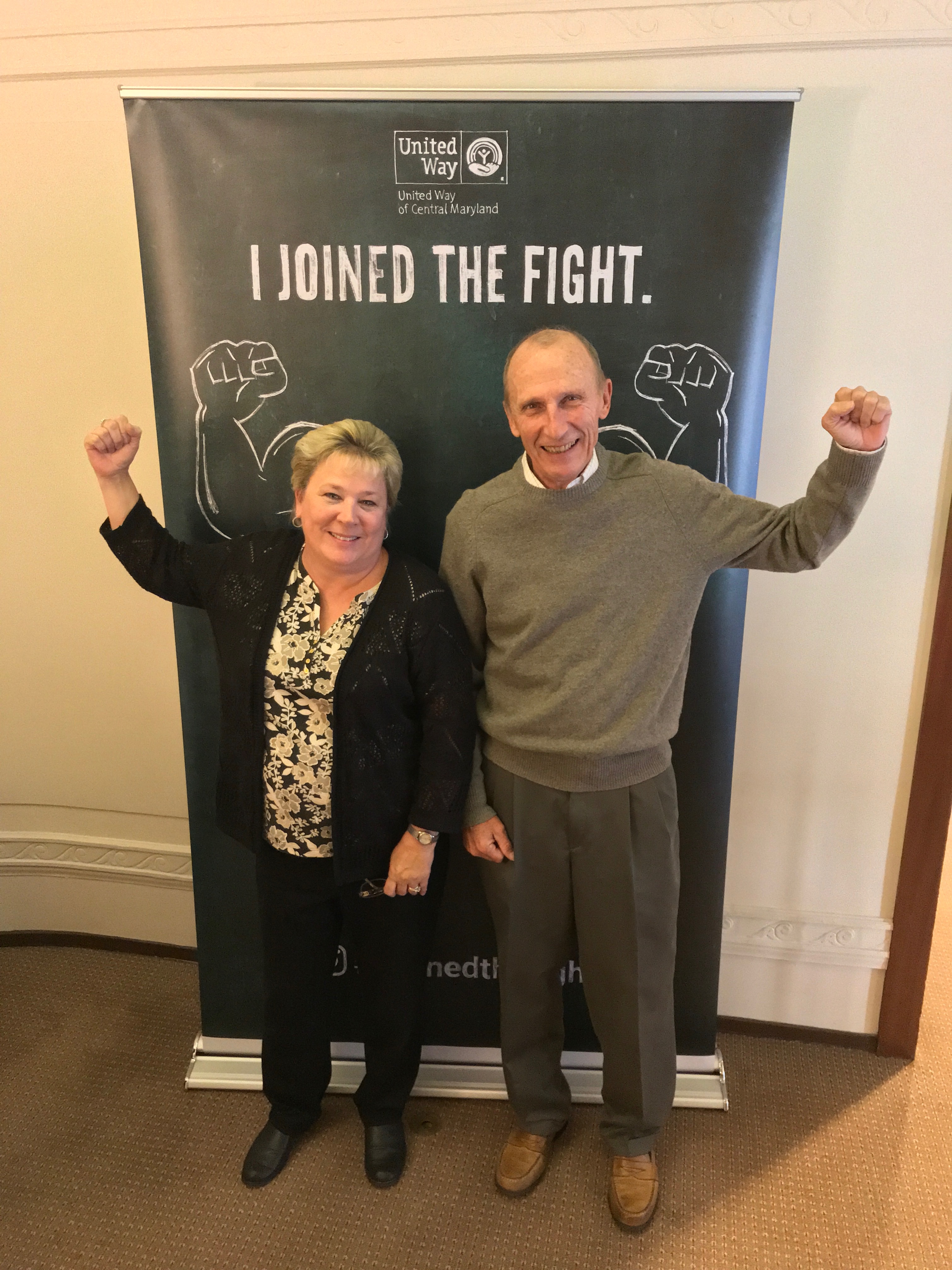 2005: Bill Shaughnessy succeeded Peter Rosenwald as Chair of the Firm's Annual Giving Campaign for United Way of Central Maryland (UWCM) in 2005. Peter Rosenwald remains active in the organization as a current member of the UWCM Board of Directors. Many at the Firm are active in UWCM's various affinity groups: David Fishman and Peter Rosenwald are Tocqueville Society members; Margie Corwin, Pam Custer, Mary Porter, Sheila Sachs and Michele Walsh are members of Women United; Marc Blum, Bob Gaumont, Bob Kellner, Ed Levin, Michael Powell, Chris Rahl and Barry Rosen are members of Leaders United; and Leslie Cumber, James Handley, Alex Montanio, Bryan Mull, Ashley Rosenblatt (ELU Executive Council), Sarah Treuhaft and Sara Witman are members of Emerging Leaders United. Over the last 30+ years, the Firm has contributed over $1 million to communities in central Maryland. Bill continues to chair the Firm's campaign today.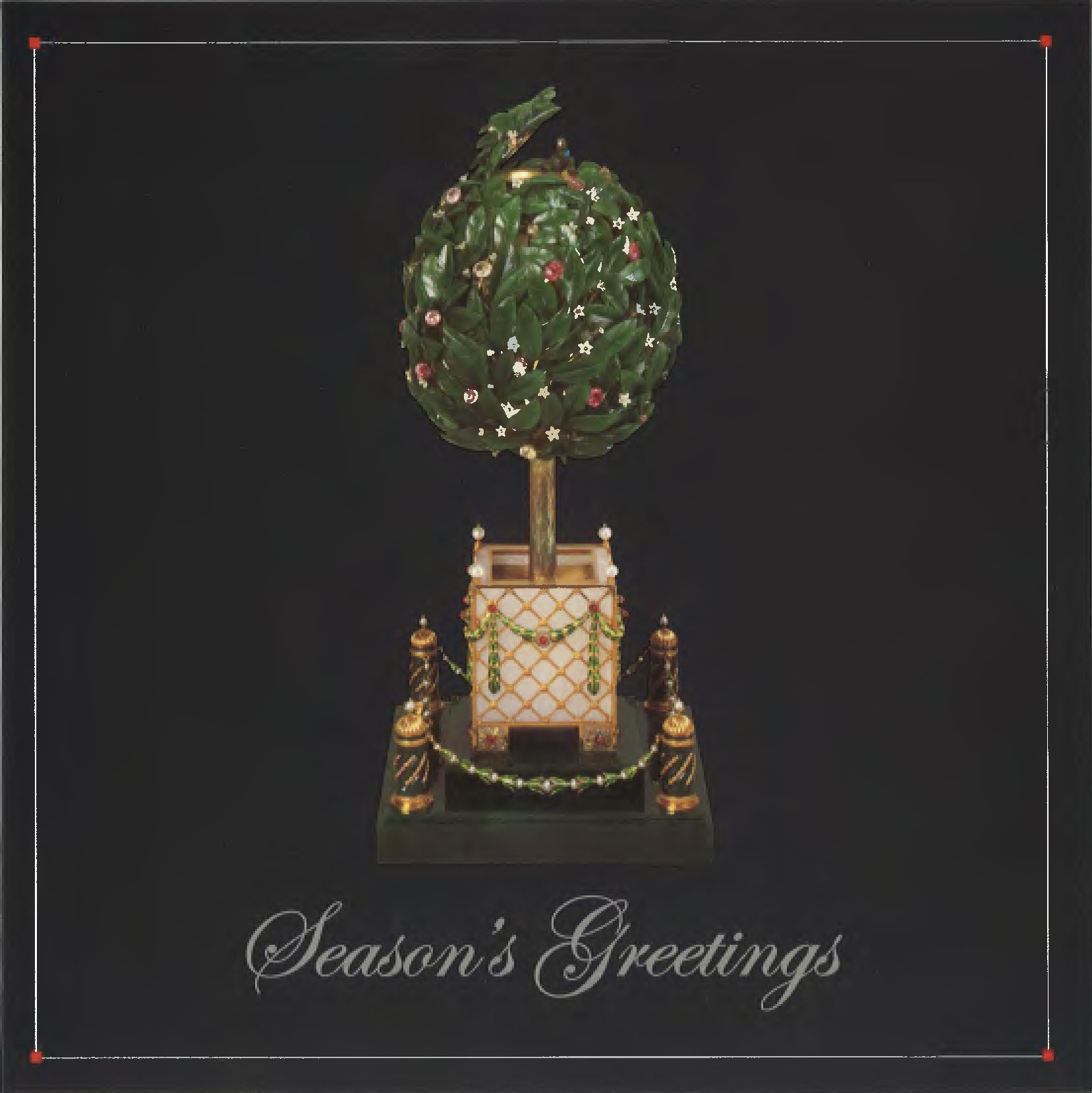 2003: In 2003, Gordon Feinblatt sponsored the Fabergé Menagerie exhibit at the Walters Art Museum in honor of the Firm's 50th anniversary. The exhibit showcased some of Carl Fabergé's most beautiful work, from celebrated Easter eggs to intricate animal sculptures using Russia's rich mineral resources. The Fabergé exhibit was the inspiration for all of the Firm's advertising and collateral that year, including its holiday card.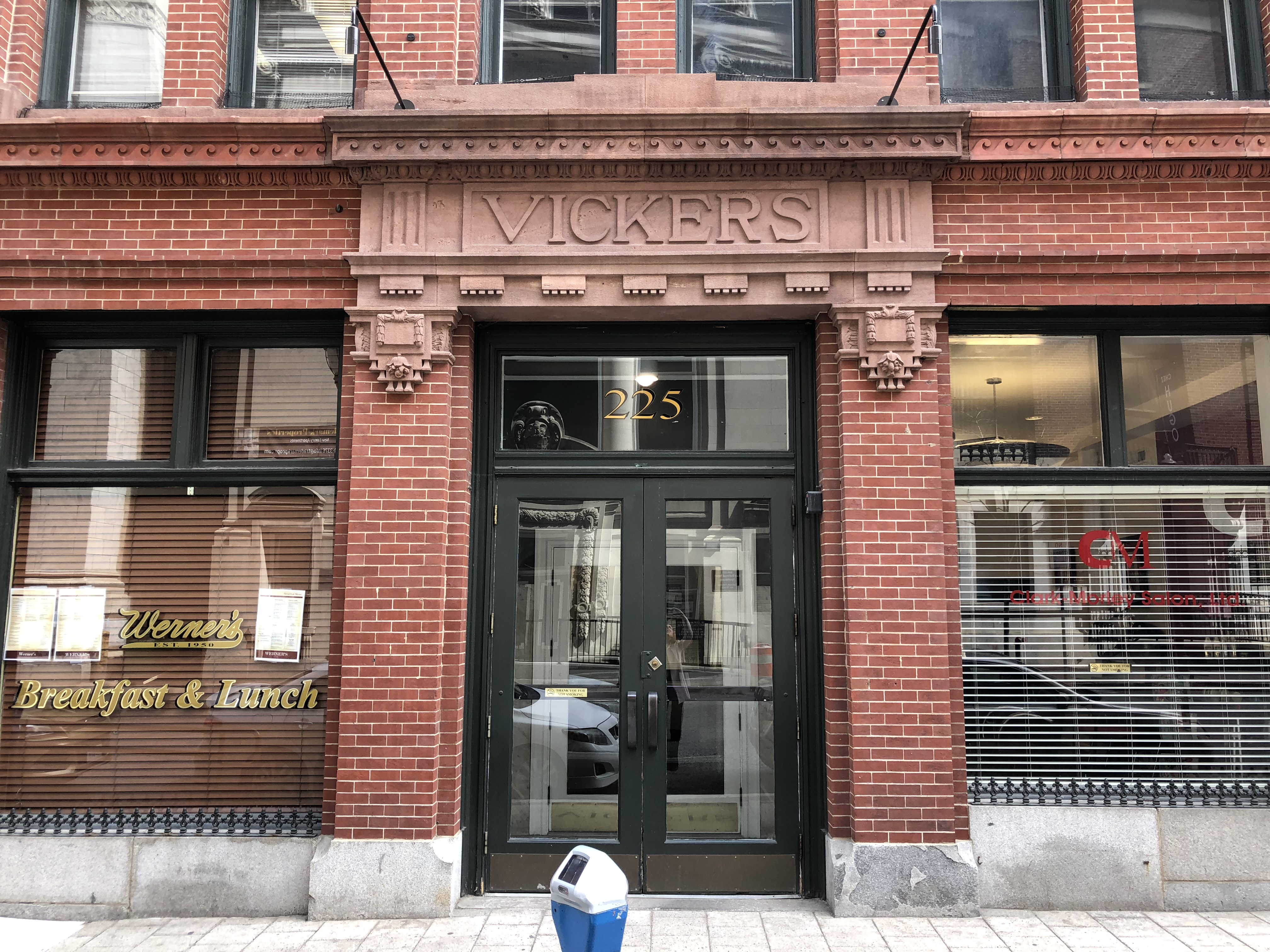 2002: Gordon Feinblatt purchased the Vickers Building, located next door to the Garrett Building, in 2002. Today, the Vickers Building is home to the Clark Morley Salon and Werner's Restaurant. Werner's is a Baltimore institution, serving breakfast and lunch to the Baltimore business community since 1950. Its original diner décor has been used as a frequent filming location of the popular Netflix series, House of Cards, and HBO's The Wire.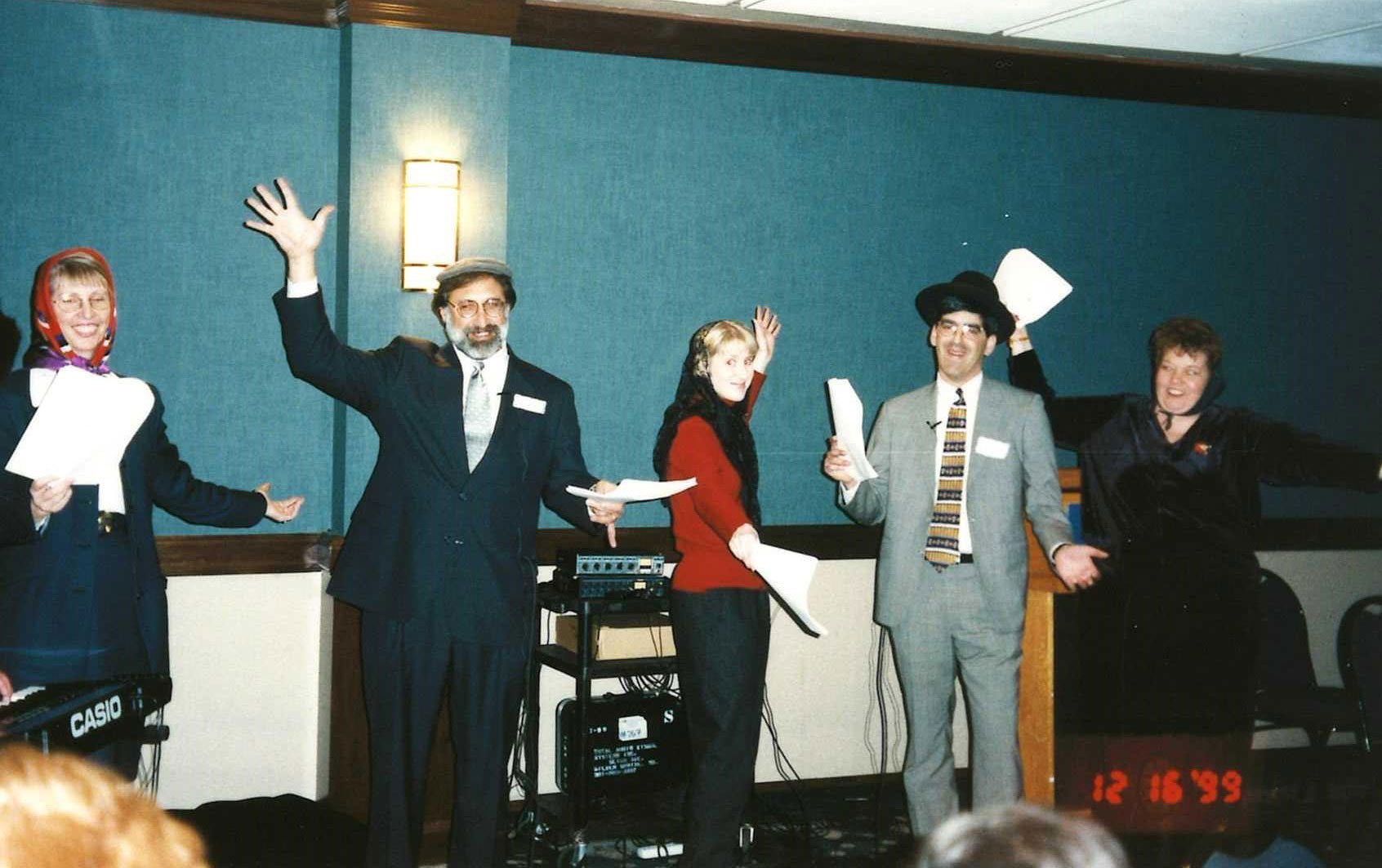 1999: Led by Ned T. Himmelrich, the Firm formed its Y2K Practice Group in 1999. Today, Ned chairs the Technology & Intellectual Property Team and continues to advise clients on the protection, acquisition, registration, use and licensing of trademarks, copyrights and computer hardware and software, both nationally and internationally. Along with Chris Rahl, Andrew Wichmann and other attorneys at the Firm, Ned publishes a biweekly update, IP Tech Knowledgy. Ned is known by the lawyers and staff at Gordon Feinblatt for his quick mind, wit and humor. Each year, Ned takes great pride in producing a clever program, mini-musical, game, video or skit for the Firm's holiday party. @IPNed is most certainly someone you want to follow!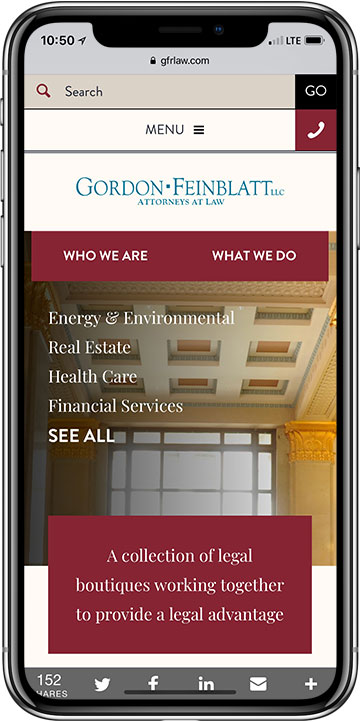 1998: Gordon Feinblatt established an early presence on the Internet with the launch of its first website in 1998. The site was an online brochure which included individual attorney biography pages. Under the leadership of Pam Custer, the Firm's Director of Marketing, Gordon Feinblatt launched its second generation website in 2008, with a design focusing on the architectural elements of The Garrett Building and enhanced content and attorney biographies, and its third generation responsive website in early 2017. With more than 20,000 pages of content and insights, our current site focuses on who our lawyers are, their expertise and the breadth of legal services offered by the Firm. Explore our website on your desktop, tablet or mobile device!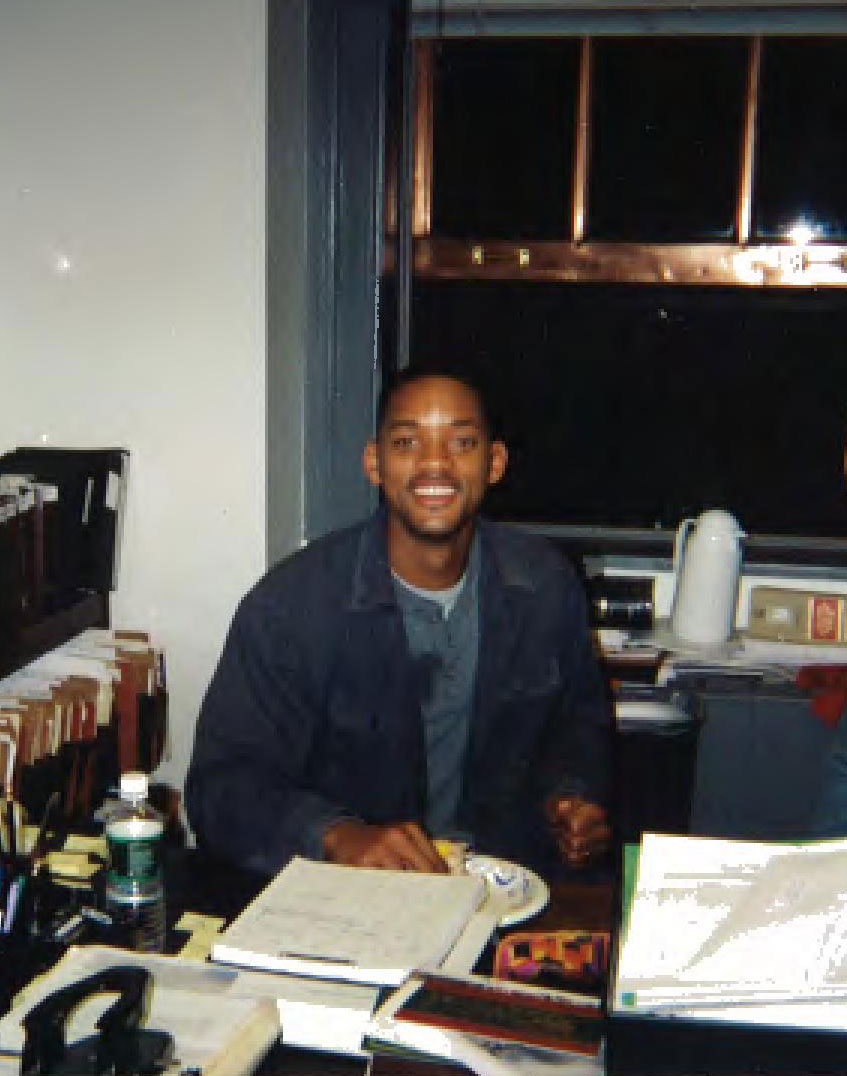 1998: Gordon Feinblatt is no stranger to Hollywood! The Garrett Building and Redwood Street are popular choices for Hollywood producers. We have been the set for the filming of several movies since 1998, including Enemy of the State, featuring Will Smith and Gene Hackman in 1998, Barry Levinson's Liberty Heights, starring Adrien Brody, Bebe Neuwirth and Joe Mantegna in 1999, and Ladder 49, starring John Travolta and Joaquim Phoenix in 2004.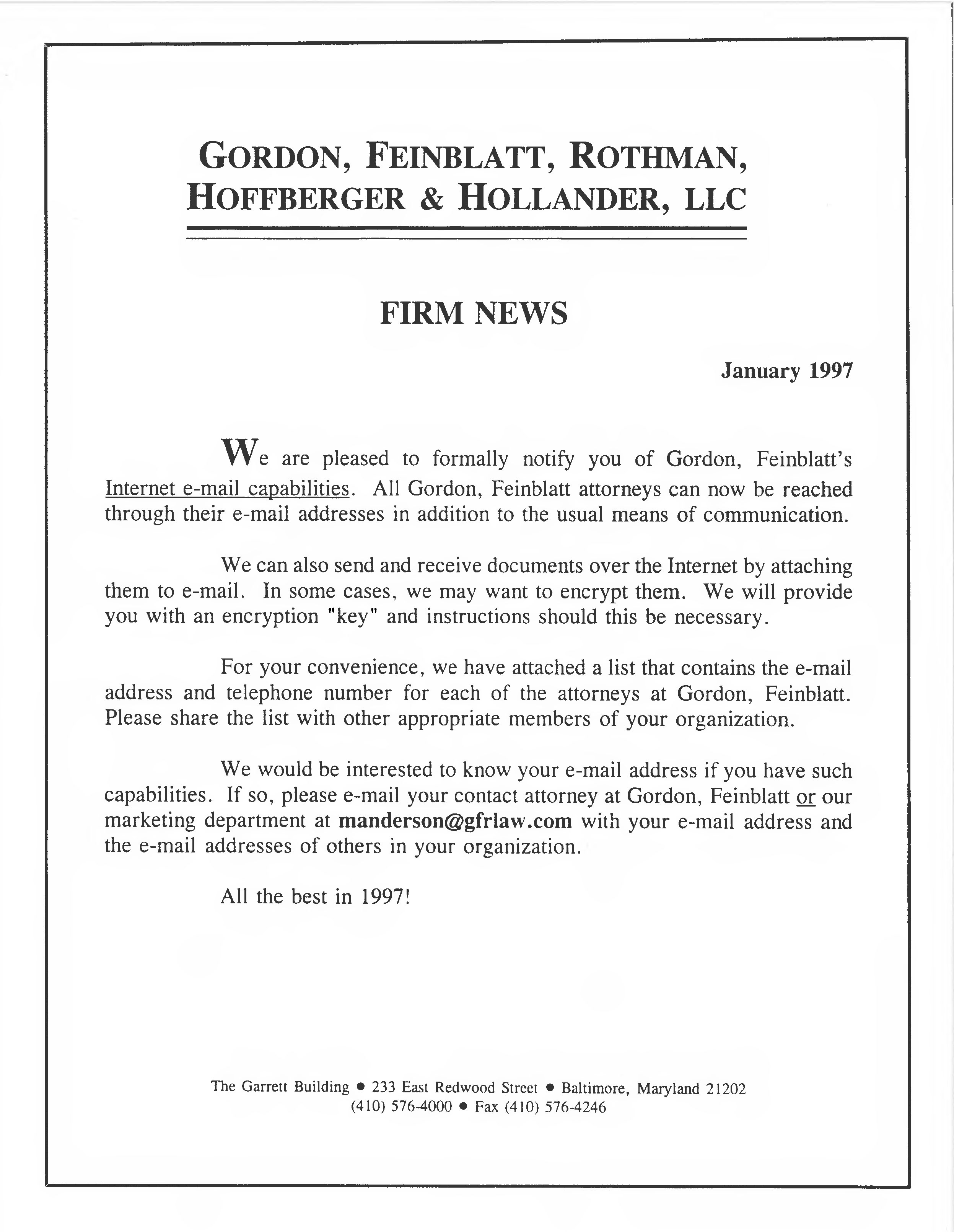 1997: In January 1997, Gordon Feinblatt launched its first email system as a method of communication. The Firm announced its position on the forefront of this technological advancement in a memo:
"We are pleased to formally notify you of Gordon, Feinblatt's Internet e-mail capabilities. All Gordon, Feinblatt attorneys can now be reached through their e-mail address in addition to the usual means of communication…All the best in 1997!"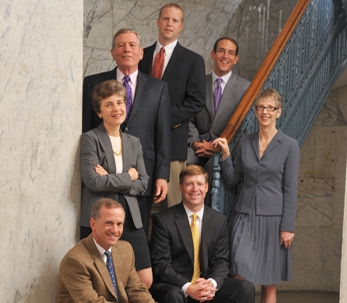 1995: The Firm formed its Financial Services Practice in 1995 with the arrival of Margie Corwin, Bob Enten and Carla Witzel. Peter Rosenwald followed soon after. Today's Financial Services Team of 16 lawyers, chaired by Chris Rahl, is highly regarded as the "go-to" legal counsel for businesses in the financial services industry, providing clients with sophisticated advice and representation, including the Maryland Legislative and Executive Branch lobbying. The Team represents banks, credit unions, mortgage brokers and lenders, consumer finance companies, debt relief providers, and FinTech providers, among others.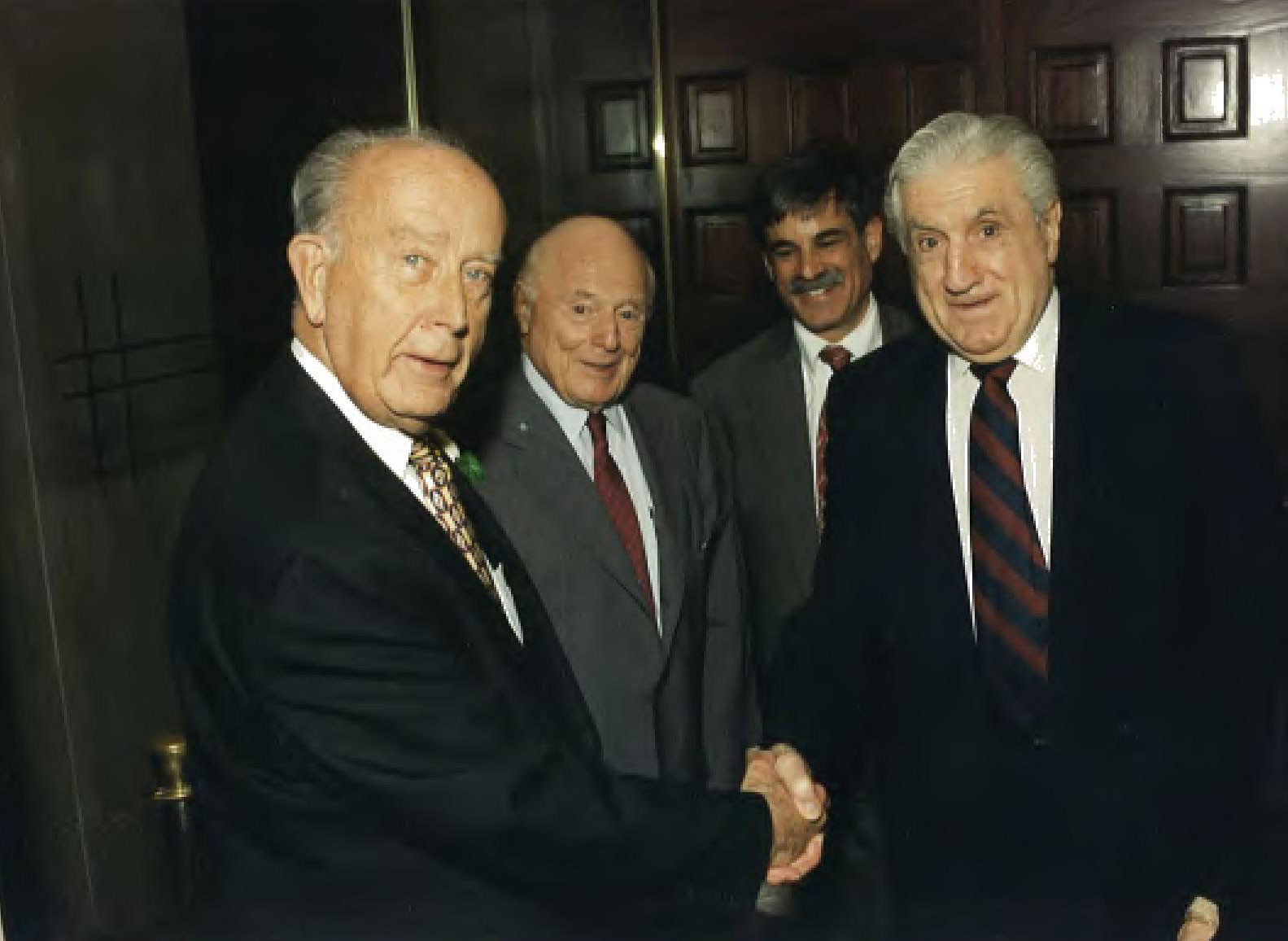 1995: Former Governor William Donald Schaefer joined the Firm as an Attorney Of Counsel in 1995. William Donald Schaefer counseled local, national and international businesses. The Firm offered its clients the Governor's wealth of knowledge and experience until January 1999, when he returned to public service as Comptroller to the Treasury of the State of Maryland. Prior to joining the Firm, he served as Governor of the State of Maryland from 1987 to 1995 and as Mayor of the City of Baltimore from 1971 to 1986.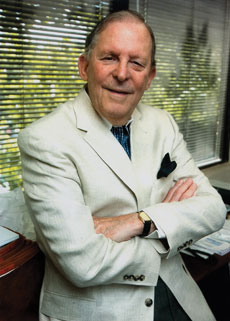 1995: LeRoy E. Hoffberger, a former name partner of the Firm, co-founded the American Visionary Art Museum (AVAM) in 1995. Roy, an avid art collector and enthusiast, also founded and endowed the LeRoy E. Hoffberger School of Painting, now the LeRoy E. Hoffberger Graduate School of Painting, at MICA in 1965. In addition to his law practice and love for art, Roy had many business interests, including as President and Director of CPC Inc. and Keystone Realty Co. Inc., General Partner of Churchill Investments and World-Wide Rights Co. Limited N.A., Director of BTR Realty Inc. and Equitable Bancorp, and Treasurer/Director of National Brewing Co. and Blum's Inc. Read more about Our Heritage.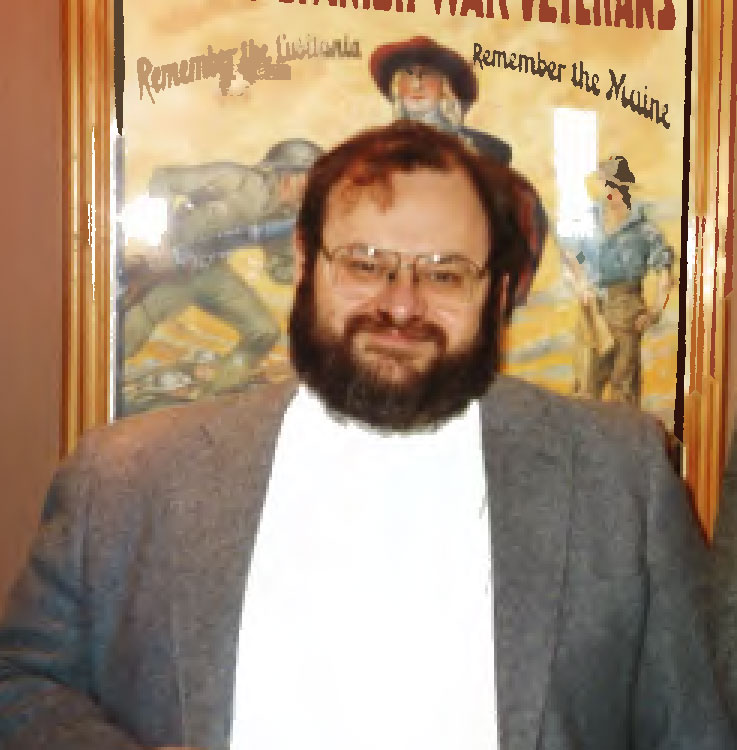 1993: Michael Powell joined Gordon Feinblatt as a Member in 1993. He formed and was Chairman of the Firm's Environmental Law Department, the genesis for what is today's Energy & Environmental Team. Today, the Firm's robust Team, chaired by Todd Chason, includes David Beugelmans, Doug Coats, George Ritchie and Maggie Witherup, just to name a few. We draw upon the experience and resources of our lawyers to navigate the often complex planning issues and approval processes surrounding power development, environmental response and urban redevelopment in Maryland and beyond.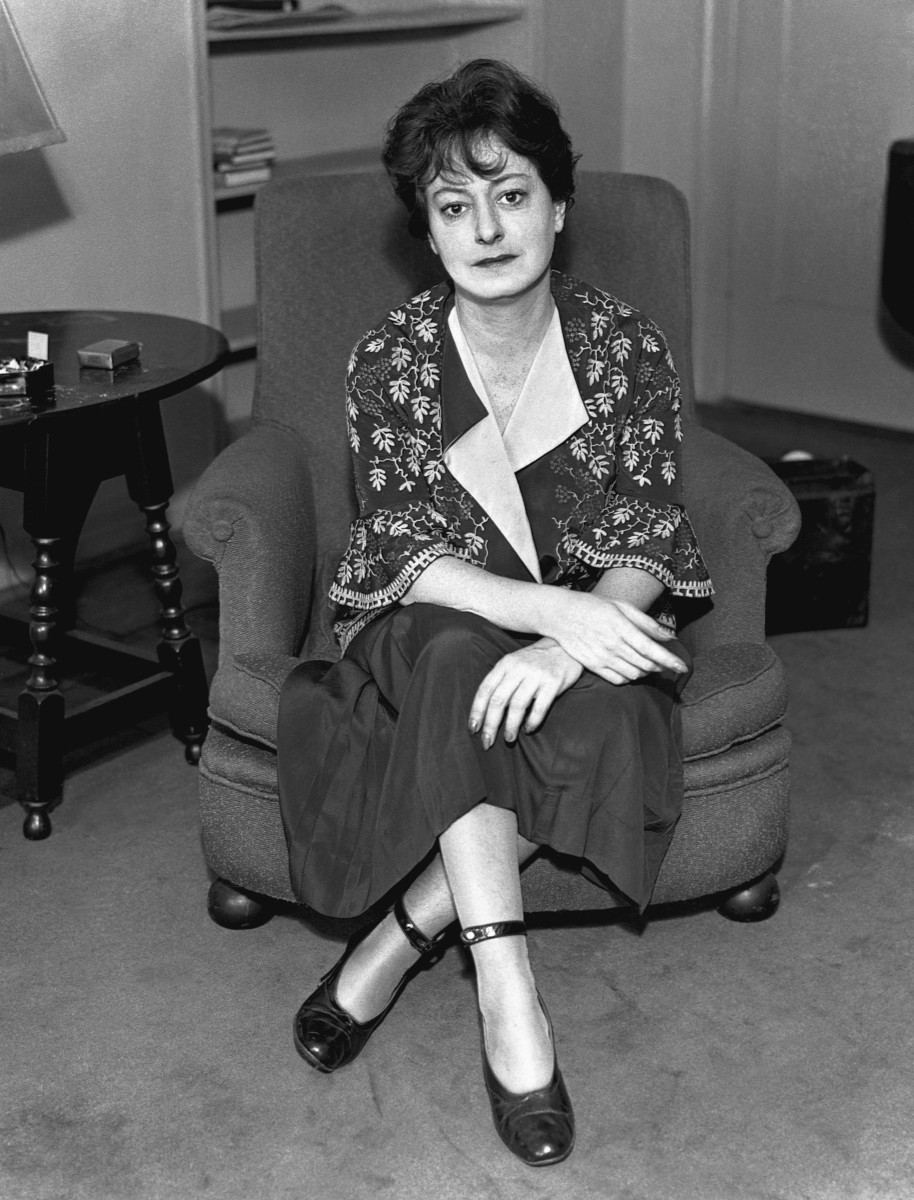 1992: The Firm began providing counsel to the National Association for the Advancement of Colored People (NAACP) when Ned Himmelrich joined Gordon Feinblatt in 1992. As intellectual property counsel, the Firm has helped the NAACP by protecting its brand from misuse, counseling on thorny issues related to its role in politics, controlling access to its historical records and monetizing its various literary holdings. Among the works that the Firm licenses for the NAACP are all of the works of Dorothy Parker, who bequeathed her literary estate to Dr. Martin Luther King, Jr. for his life, and then to the NAACP. The Firm has been a proud supporter of the NAACP's mission to ensure the political, educational, social and economic equality of rights of all persons and to eliminate race-based discrimination.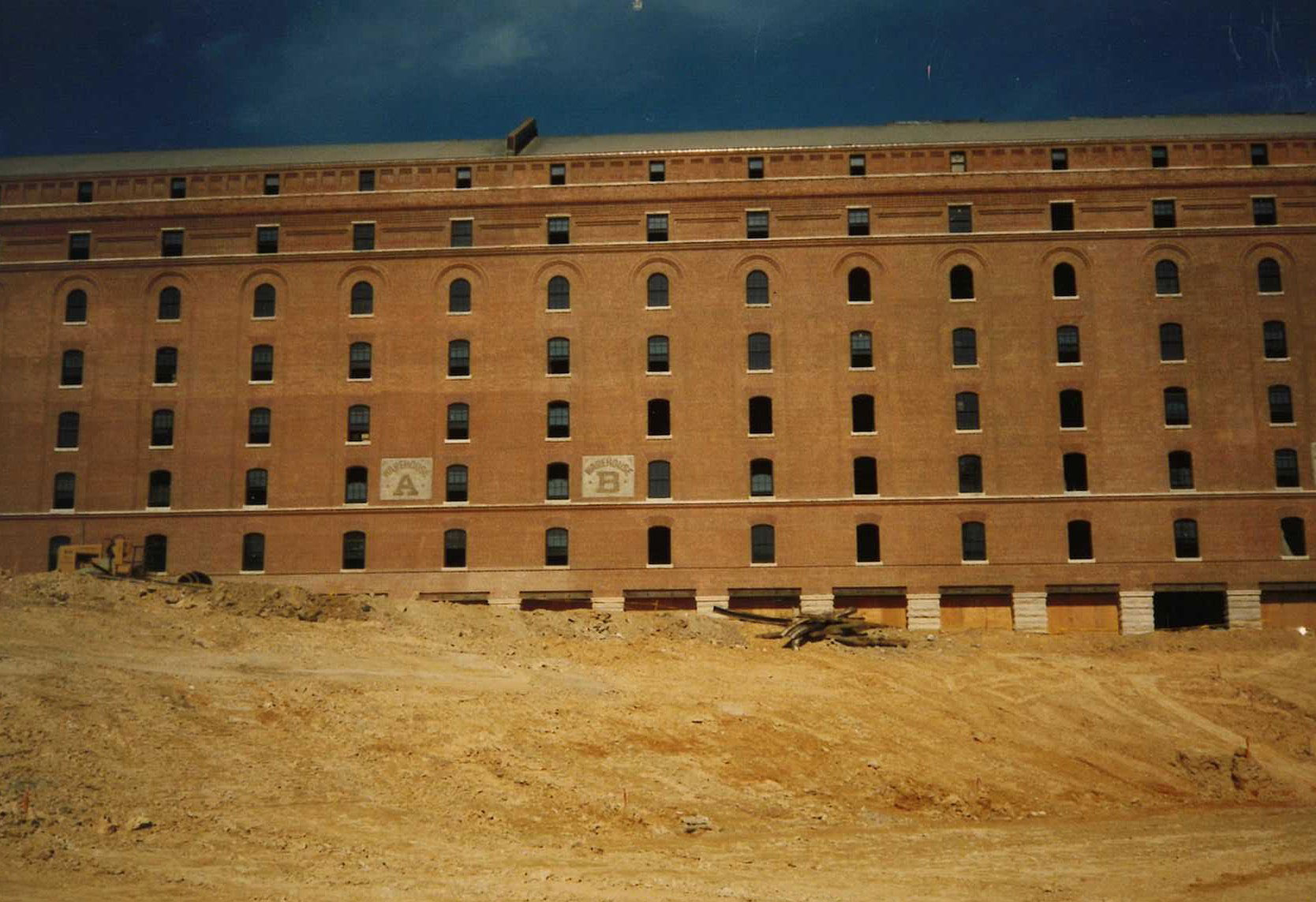 1992: Eugene Feinblatt, along with David Fishman, represented Maryland Stadium Authority in the acquisition of CSX Camden Yards and the development of Oriole Park at Camden Yards. Oriole Park opened in April 1992. Gene participated in the historical opening ceremony where the home plate from Memorial Stadium was ceremoniously moved to Camden Yards. David also represented the Authority on Ravens Stadium (now M&T Bank Stadium) and was counsel to the Authority for 20 years. He continues to represent real estate developers, owners, investors and other parties in Maryland today, and has worked on the development of many of Baltimore's most notable sites, including projects in the Inner Harbor such as Power Plant and The HarborView Towers condominiums.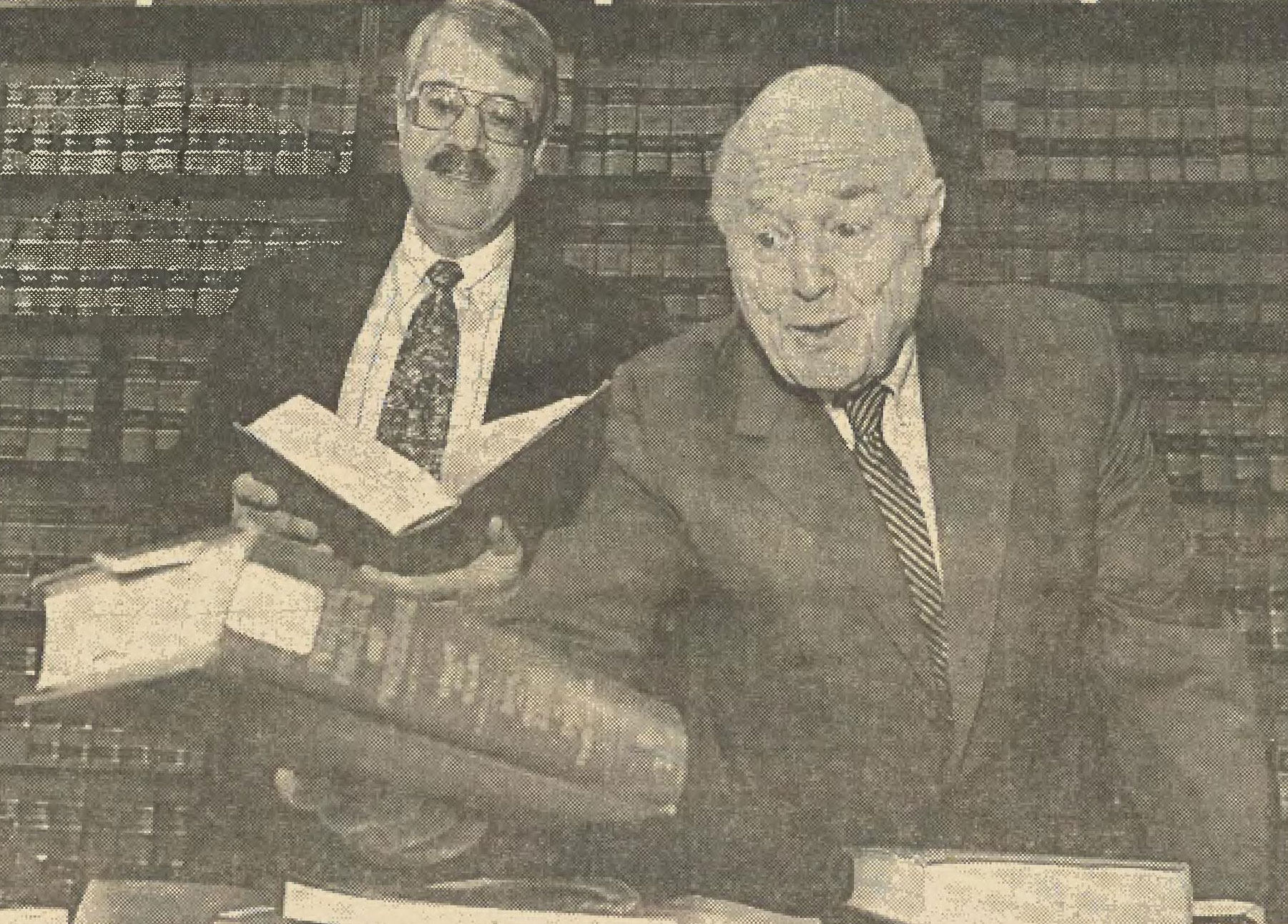 1992: In June of 1992, Eugene Feinblatt and Lawrence Coppel settled the oldest and longest-running bankruptcy case in Maryland. Joel Kline, a Montgomery County real estate investor and federal informer instrumental in helping indict prominent Maryland politicians, was forced into bankruptcy court. Gene and Larry refused to believe there was nothing left in the estate of a man who had previously told bankers he was worth millions. Over the next 19 years, Gene and Larry doggedly searched for Kline's hidden assets. Three presiding judges, 5,000 pages of testimony, and over 135 inches of files later, Gene and Larry collected $5.4 million on behalf of Kline's approved creditors. The approved creditors got their money back, because of Gene and Larry's success in disallowing $5.5 million in other claims. As Chair of the Firm's Bankruptcy & Restructuring Practice, Larry continues to represent lenders, debtors and other parties in bankruptcy proceedings and is a regular contributor to Maryland Legal Alert.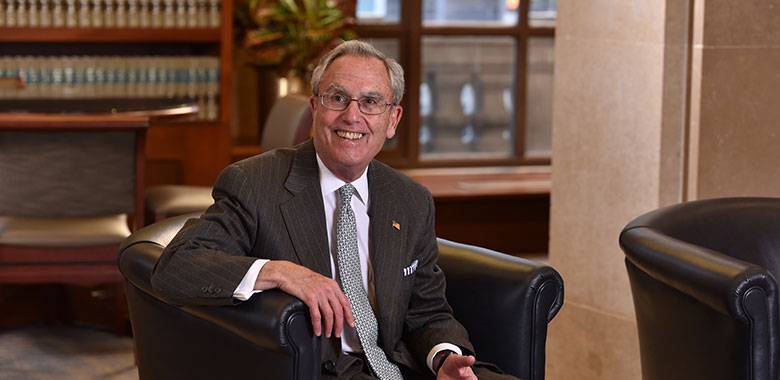 1991: In 1991 and 1992, Marc Blum won back-to-back cases against the Internal Revenue Service (IRS) in United States Tax Court. A taxpayer is brought forth to the U.S. Tax Court only if the IRS sues them for a deficiency. With outcomes quite to the contrary, Marc successfully obtained refunds for his clients each time. Unfortunately, Marc's successes killed his career in U.S. Tax Court as the IRS has not invited any client of Marc's back for tax litigation since.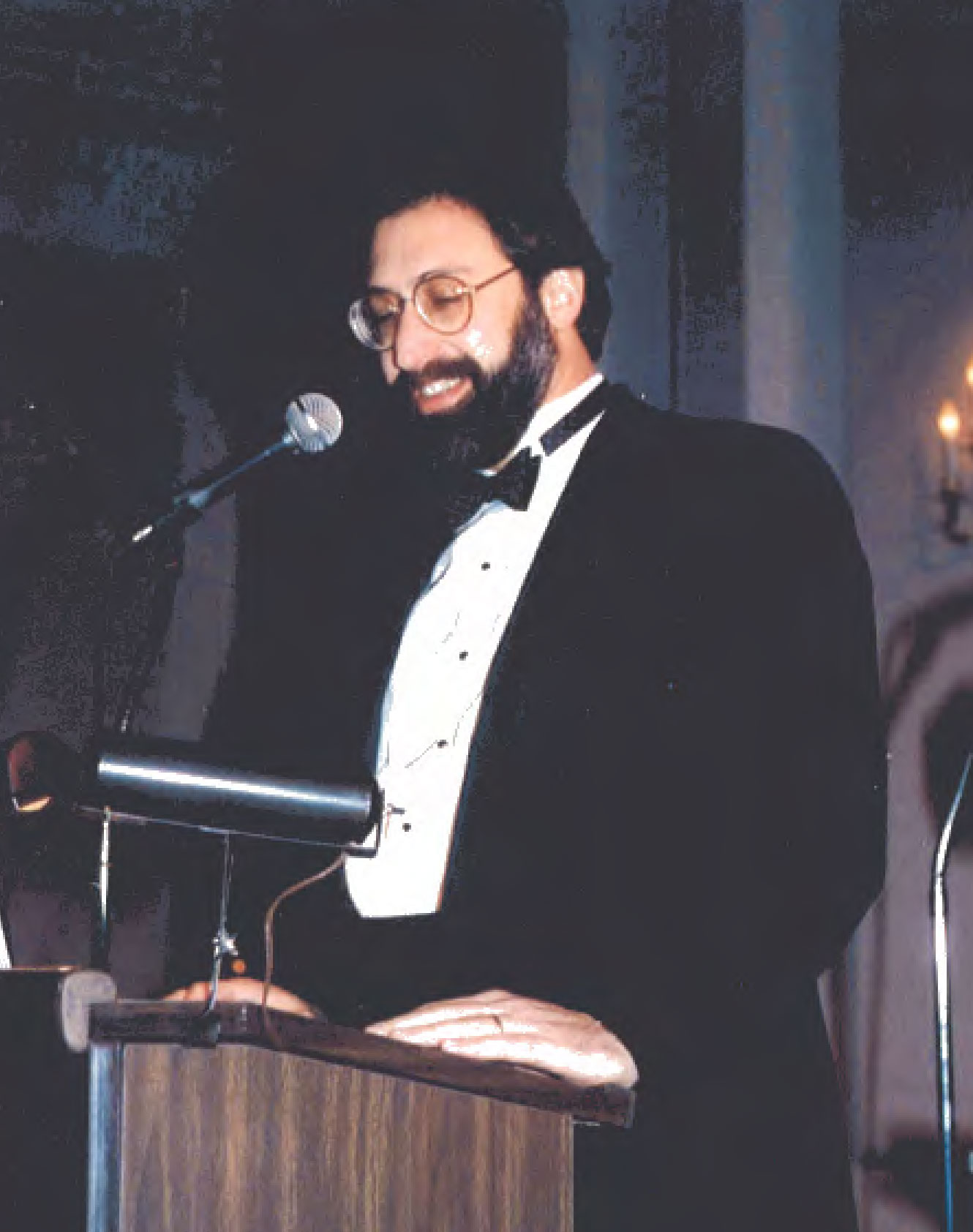 1989: Barry Rosen was elected Chairman & CEO of Gordon Feinblatt LLC in 1989. At 39, Barry was the youngest lawyer leading a law firm in Baltimore at that time. The press reported a "trend toward having 'younger' management." In one interview, Barry said, "…I think it's important that the members of the firm recognize that the whole is greater than the sum of the parts and that we've made great efforts here when we refer to our clients, they're 'our clients' not 'my' clients or somebody else's clients, but our clients." This value holds true at Gordon Feinblatt today, and Barry continues to serve as the Firm's Chairman & CEO and as Chair of the Firm's Health Care Practice.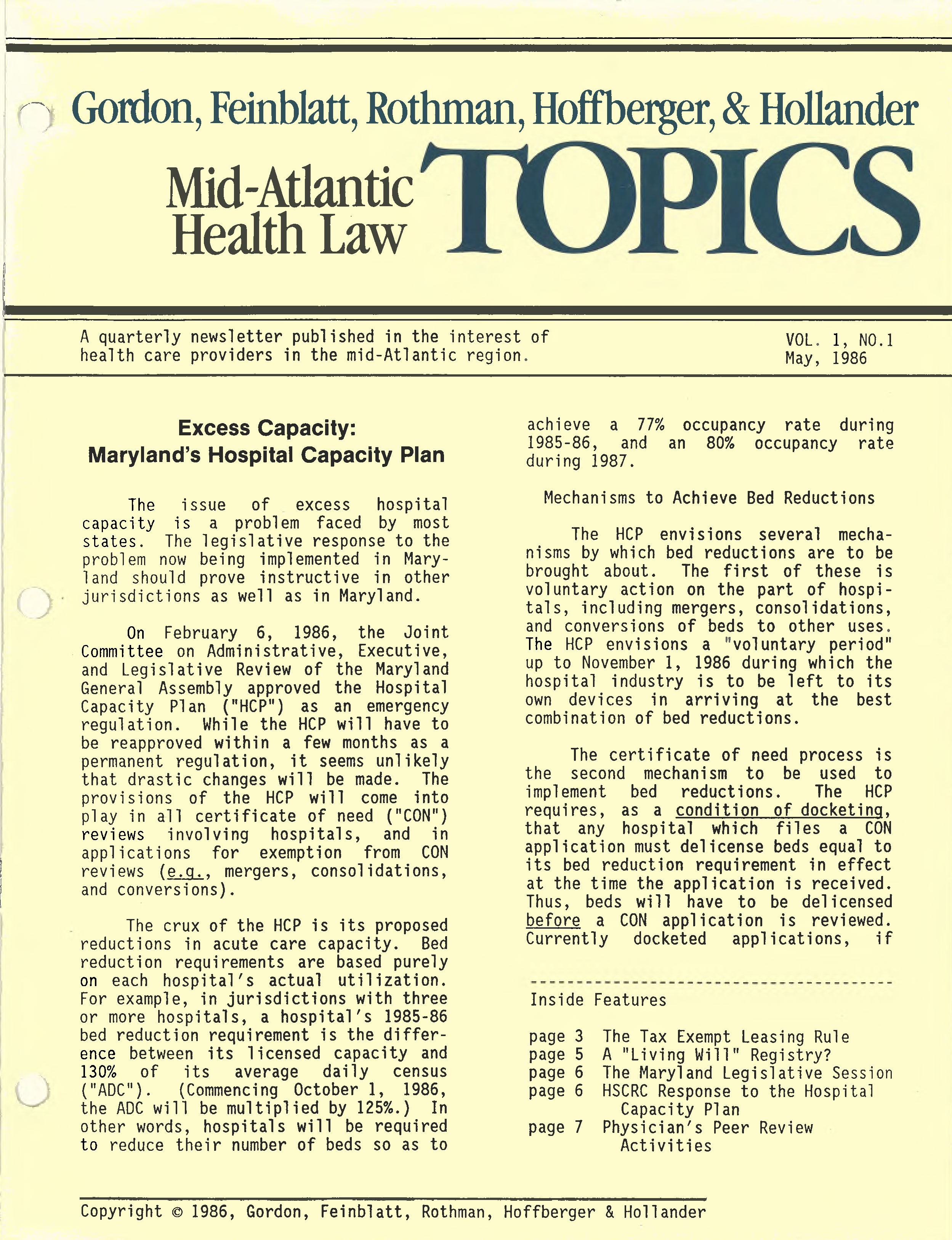 1986: The inaugural edition of Mid-Atlantic Health Law TOPICS was published in May of 1986. TOPICS has been an industry read for doctors and health care professionals for more than three decades. This quarterly publication focuses on topics and trends that are pertinent to and timely for the health care industry. Visit our website to find health care TOPICS that may be of interest to you!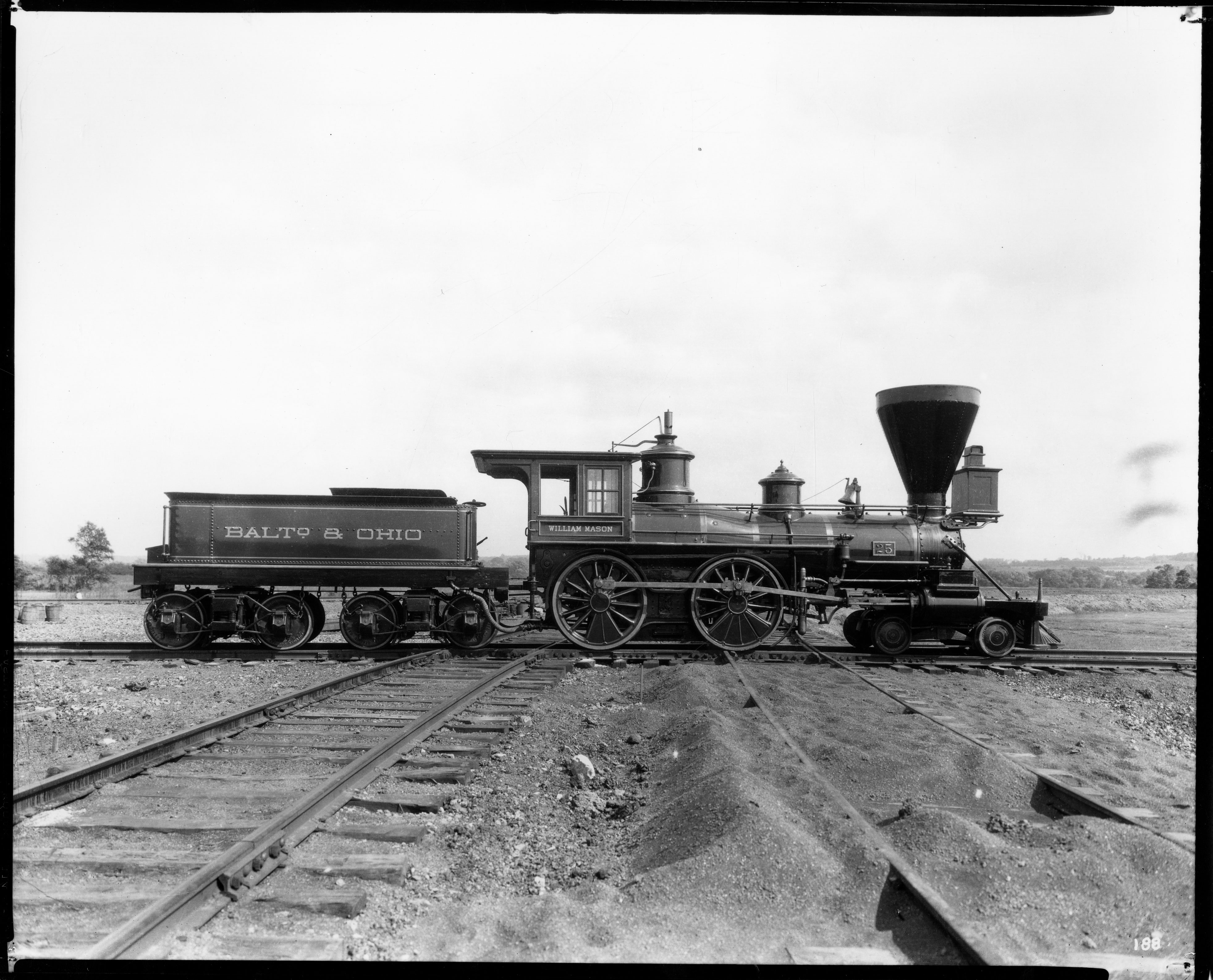 1987: In 1987, Allan J. Malester and Elliott Cowan represented a group of minority stockholders of the Baltimore and Ohio (B&O) Railroad Company in a statutory appraisal proceeding resulting from a freeze-out merger with B&O's majority stockholder, the Chesapeake and Ohio (C&O) Railway. The merger formally brought to an end the existence of the oldest railroad in the United States, the B&O Railroad, originally formed in 1826 and universally recognized as the birthplace of American railroading.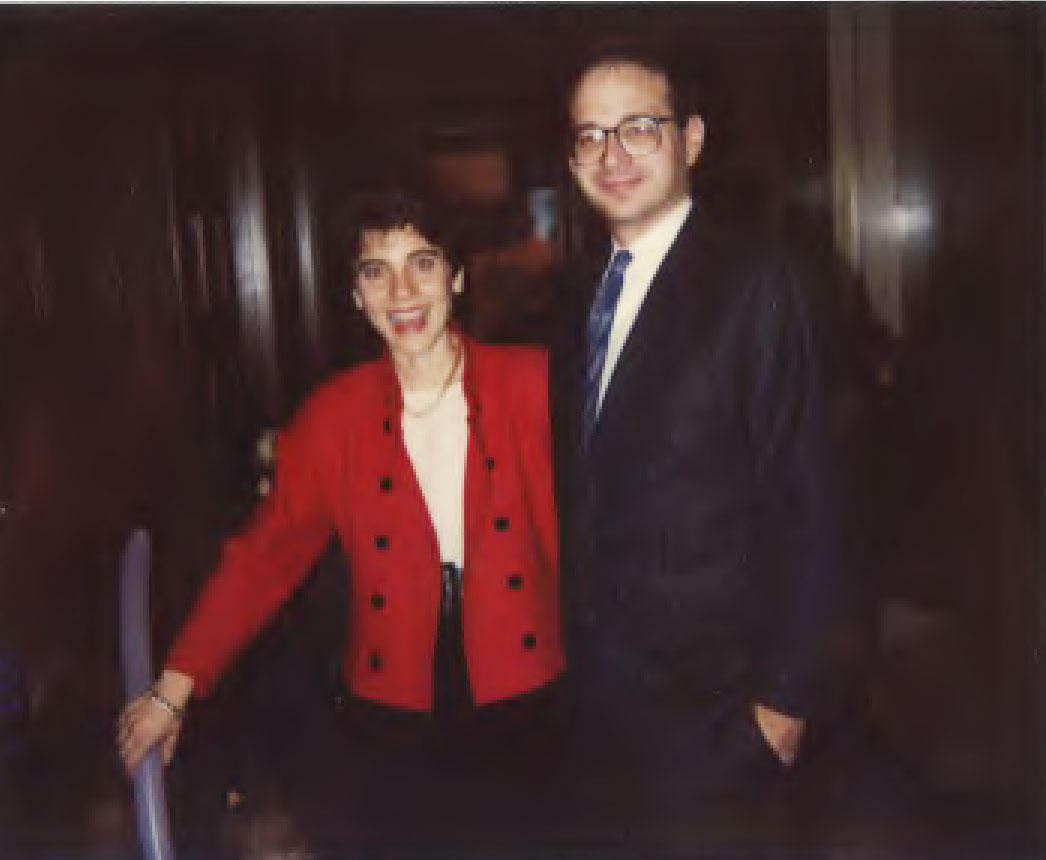 1985: Neil Schechter joined the Firm as an Associate in 1985. Throughout his career, Neil joined and rejoined the Firm several times, rejoining in 1988, 2009 and 2017. Neil focuses his practice on providing counsel on all types of complex commercial and residential real estate matters, including acquisition and sale of real estate, residential community development, planned community development, development of mixed use projects, and land development. Today as a Member of the Firm, Neil also serves as General Counsel to Klein Enterprises.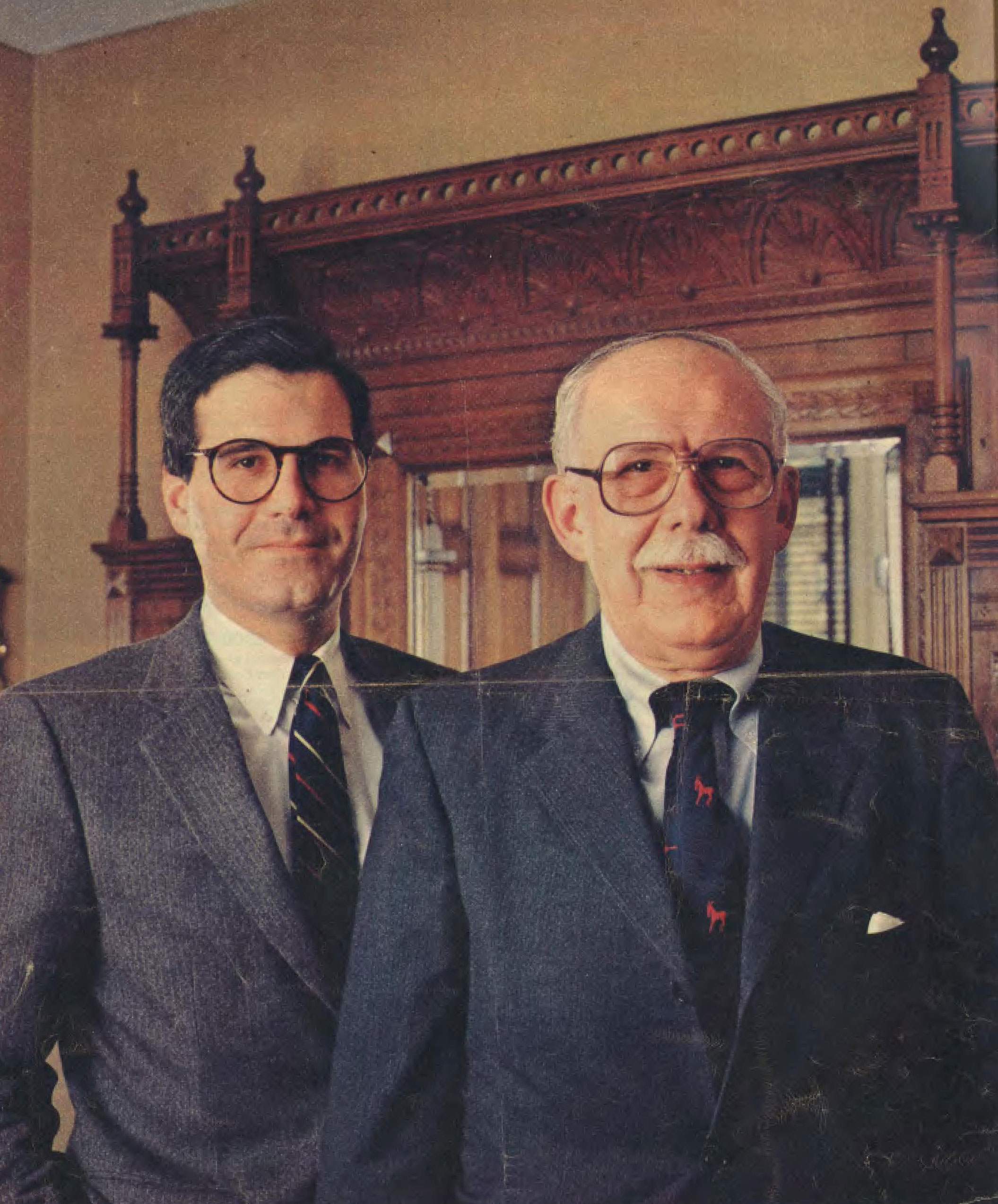 1984: On March 25, 1984, The Baltimore Sun published an article, "Timothy & Evan Alevizatos Chriss: Living the American Dream," which highlighted the Chriss family's journey from the village of Pastra Valtes on the Isle of Kefalinia off the coast of Greece to America – and ultimately to Gordon Feinblatt. The article pays tribute to the journey and obstacles faced by the Chriss family and many other immigrants in search of the American Dream. In 1984, 77 years after Evan's father came to America, Evan was a senior Member at the Firm and Chair of the Firm's Trusts & Estates Practice. His son, Tim, was also a Member of the Firm. Today, Tim Chriss continues to be a Member in the Real Estate and Business Law Practices. Tim concentrates his practice on commercial real estate, representing developers, lenders and governmental entities in connection with the development, purchase, sale, financing and leasing of commercial real estate projects.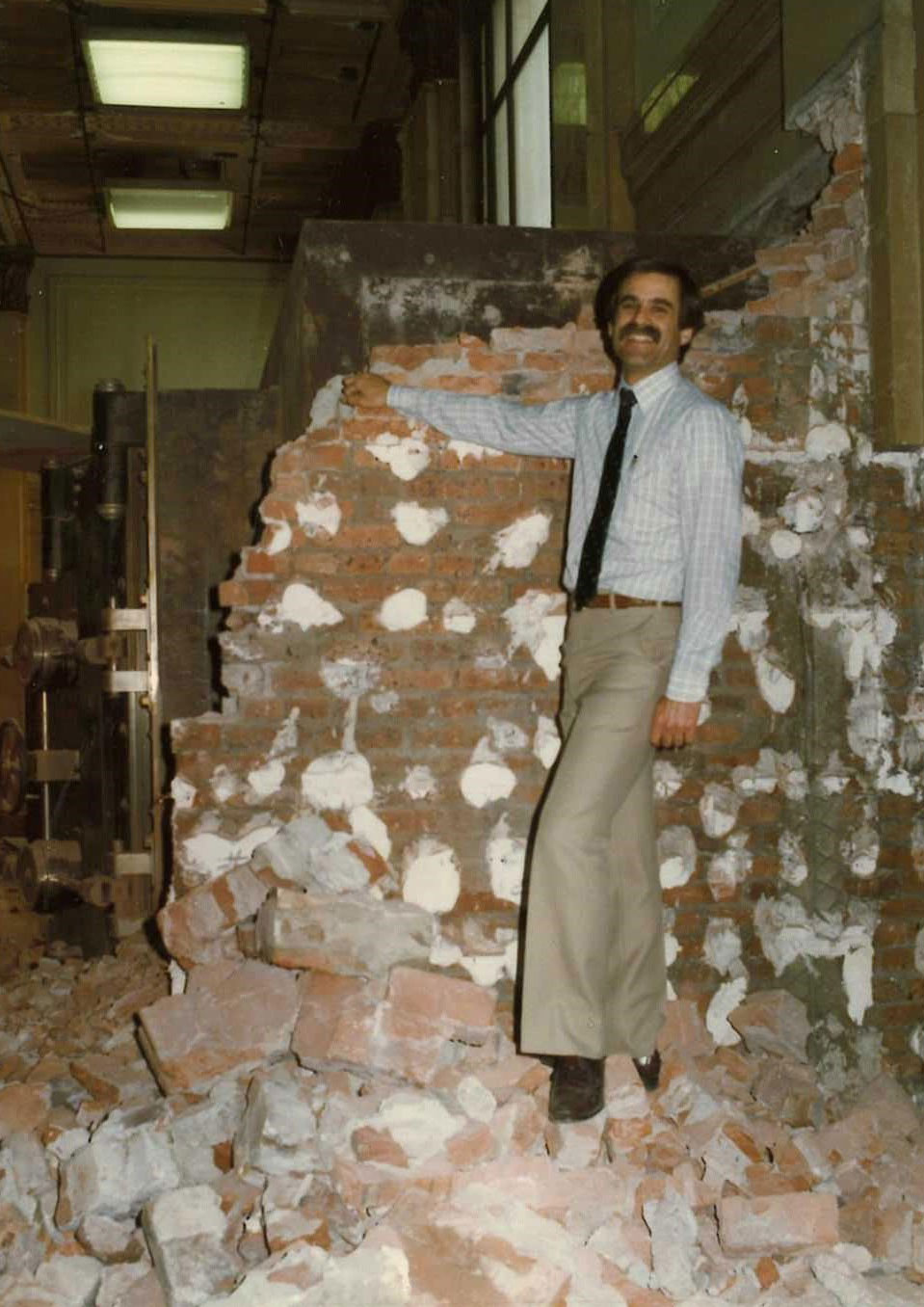 1981: Under the leadership of Herb Goldman, Gordon Feinblatt embarked on one of the largest single restoration projects in the history of downtown Baltimore when it purchased the remaining ownership of the Garrett Building in 1981. A Baltimore landmark built in the Renaissance Revival style, the 13-story Garrett Building first opened on July 28, 1913 and was praised as "one of the handsomest and most striking structures in the financial district." The Garrett Building was placed on the historic registry in 1983, and the restoration project was completed in January 1984. Since that time, The Garrett Building has been the home of Gordon Feinblatt.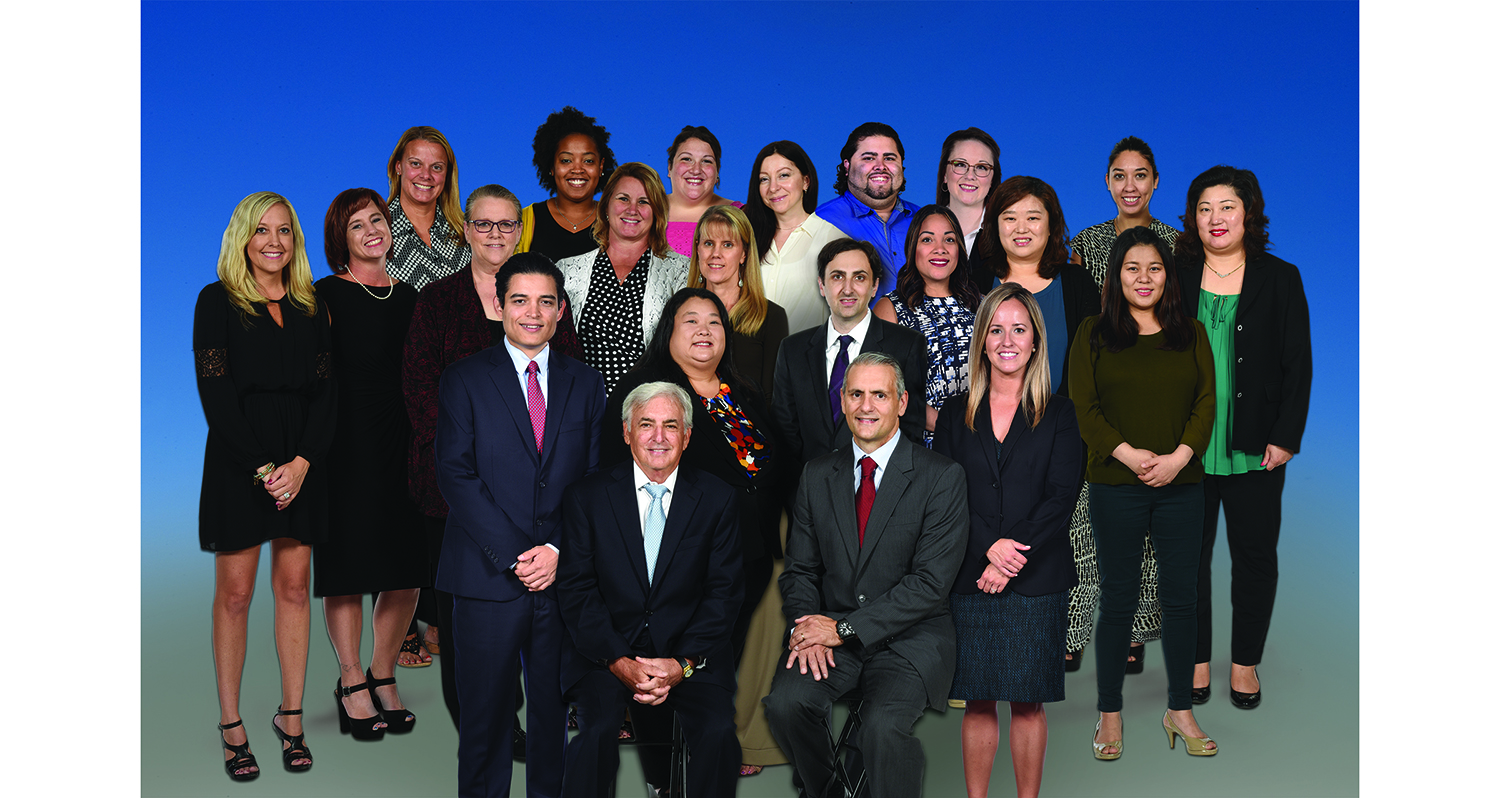 1981: Robert W. Katz joined the Firm as an Associate in 1981. Today, Bob leads Bob Katz Law, Gordon Feinblatt's Personal Injury Practice. Since 1981, Bob and his team, including Tim Capurso, Justin Katz, Christine Lee, Allan Serrano and Meghan Young, have recovered more than $330 million in verdicts and settlements for our clients. We represent clients in numerous types of personal injury matters ranging from simple auto accidents, slip and fall injuries and dog bites to catastrophic injuries and wrongful death claims. Members of our Team are fluent in Korean, Spanish, Chinese and Russian.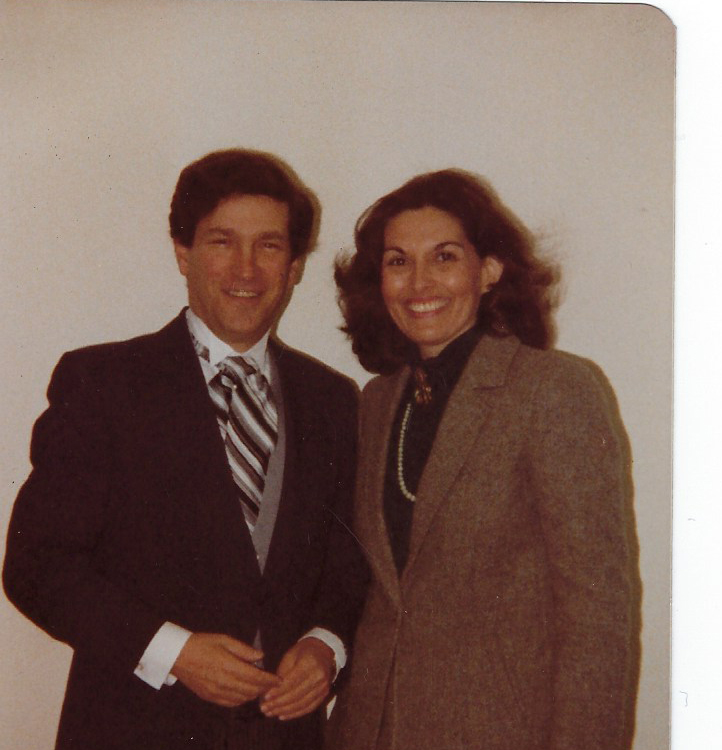 1981: Sheila K. Sachs became the Firm's second female Member in 1981.  The Honorable Nancy Paige preceded Sheila as the first woman member at Gordon Feinblatt in 1979. Sheila pioneered the Family Law Practice at Gordon Feinblatt and was the first woman President at the Bar Association of Baltimore City in 1987.  Throughout her career,  Sheila has received many prestigious recognitions over the years, including Influential Marylanders twice, the 2015 Woman's Bar Association of Maryland Rita C. Davidson Award, the 2012 and 2016 Best Lawyers Baltimore Family Law Mediation "Lawyer of the Year" designation, Super Lawyers' Maryland Top 50 Women designation, the 2011 Bar Association of Baltimore City Living Legends Award, the 2009 Margaret Brent – Juanita Jackson Mitchell Award, and the 2009 Maryland State Bar Association Family Law Section Beverly Groner Award. Sheila's practice includes litigation and negotiation of marital settlement agreements, addressing the equitable distribution of marital property, alimony, custody, child support and related proceedings, drafting and negotiating pre and post marital agreements as well as family law mediation. Today, Sheila practices with fellow Family Law team members Jerry Thrope, Kirk Kolodner and Carol Cooper.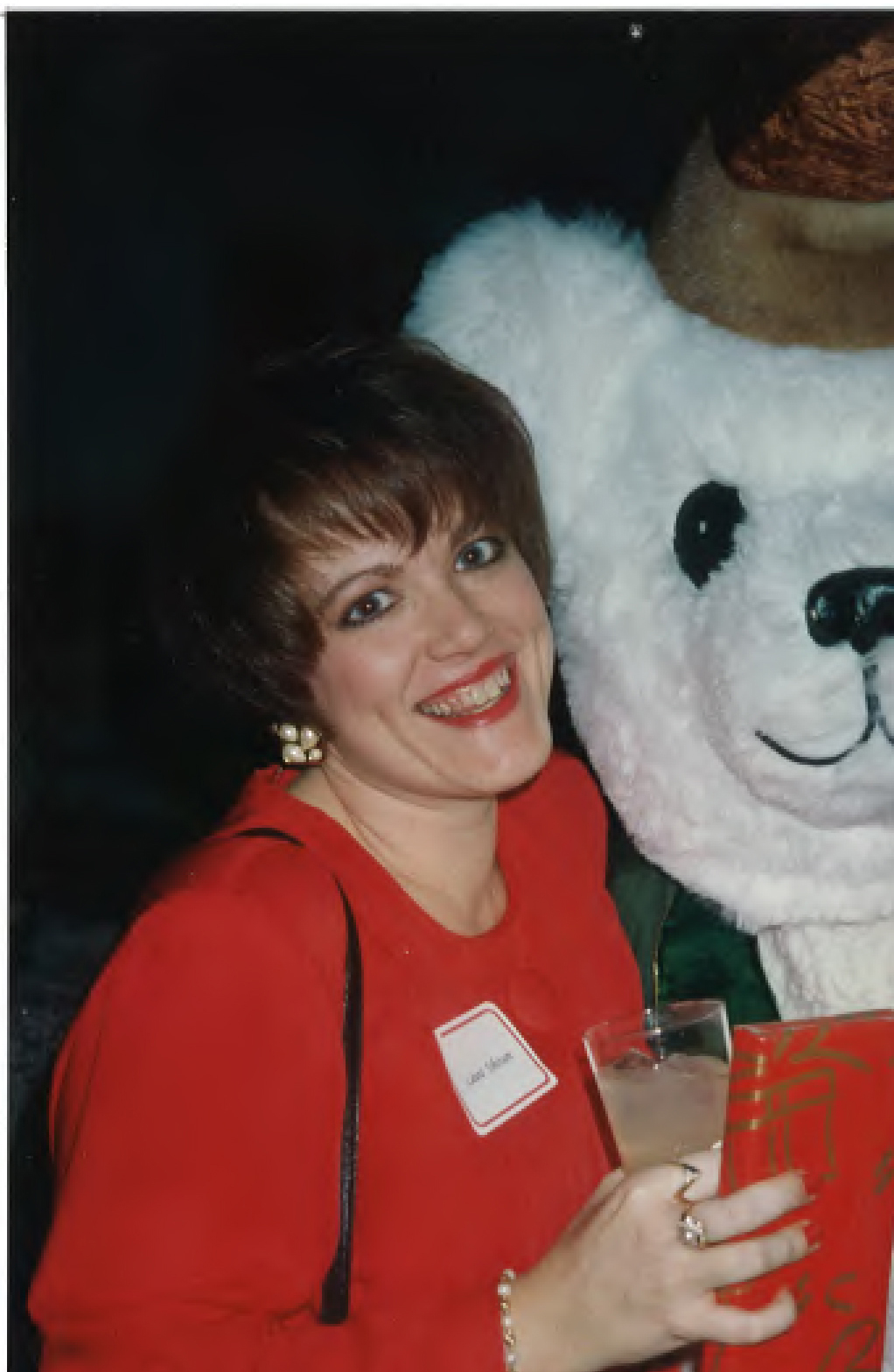 1980: On January 2, 1980, Laura Johnson began her career at Gordon Feinblatt as a work study intern while attending her senior year at Chesapeake High School. The Firm offered Laura a job as secretary to Larry Coppel and Gary Attman upon her graduation from high school. Several years later while working full time at the Firm, Laura decided to pursue her paralegal degree from Villa Julie College and became a bankruptcy paralegal. Seven years after that, Laura returned to school yet again to pursue her J.D. at University of Baltimore. Upon graduating from law school and passing the bar in 1996, Laura became an Associate in the Trusts & Estates Practice in 1997 and a Member in 2007. Laura was one of many work study interns who still work at the Firm today, including Robyn Seabrease, Linda Henning, Dawn Snyder, Erica Ziervogel and Sharon Hall.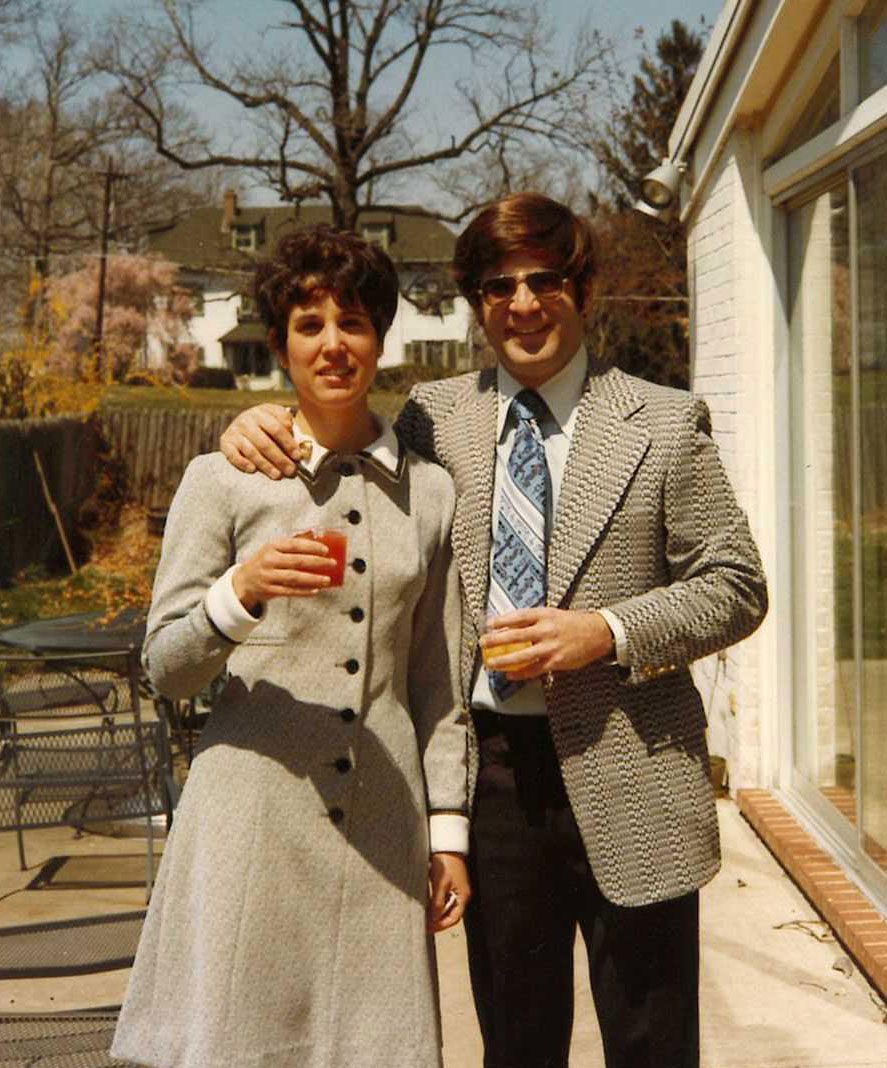 1980: At the age of 38, Herbert Goldman became Managing Partner of the Firm in 1980, a position he held through 2012. Herb joined the Firm as an Associate in 1967 and became a Member in 1974. Under Herb's leadership, Gordon Feinblatt embarked on renovating the Garrett Building, a legacy that will forever be a part of this Firm's history. In Herb's more than fifty years of practice, he has acquired experience in many areas of commercial law, particularly corporate and partnership law, acquisition of health care practices, financing and business practices. Throughout his career, Herb has received numerous accolades, including being named to Best Lawyers since 2013 for Corporate Law and receiving The Daily Record's 2007 "Leadership in Law" award.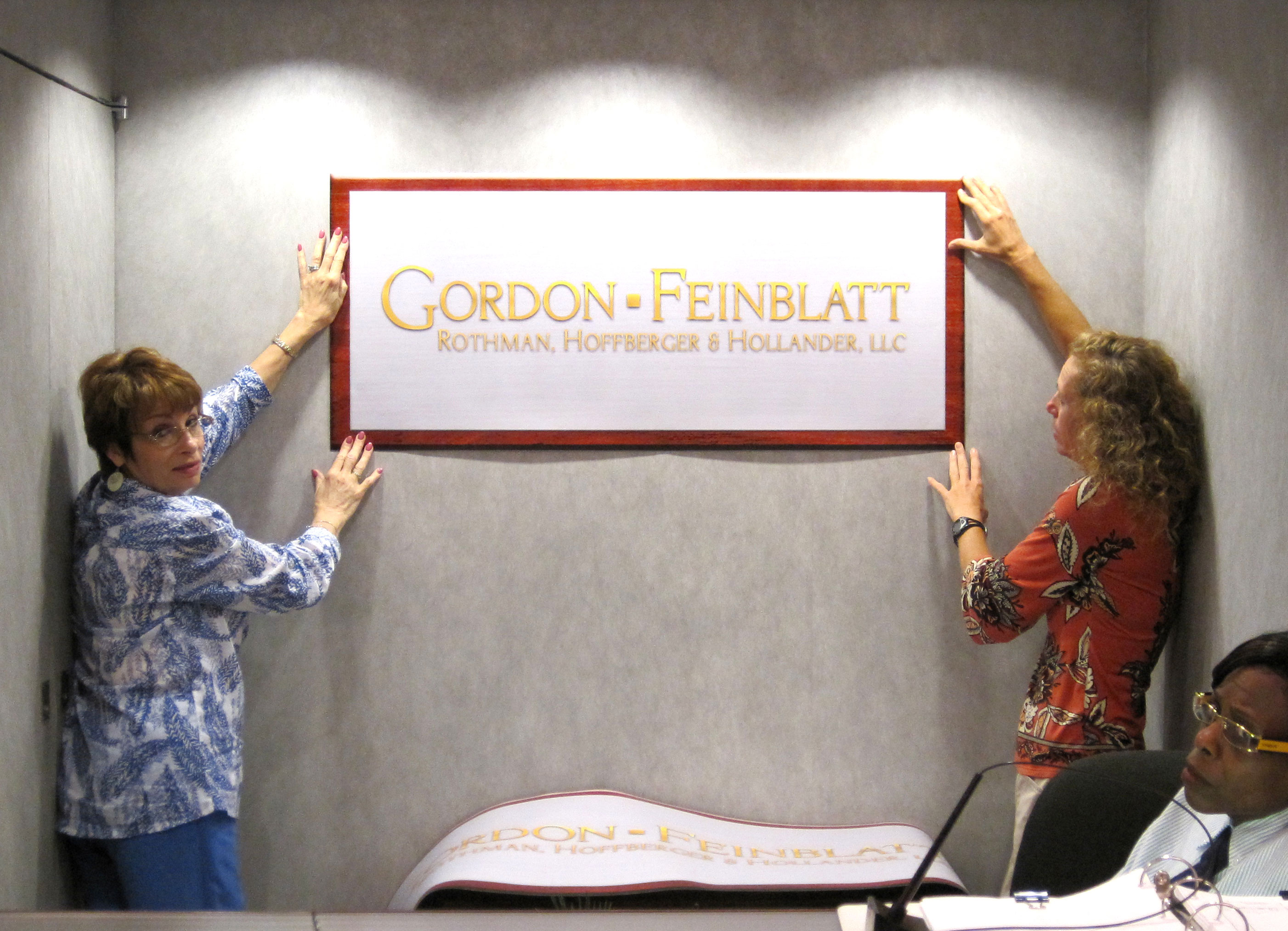 1972: After moving to the Garrett Building in 1967, the Firm's offices were located on the 11th and 12th floors. Another firm owned by LeRoy Hoffberger and Morton Hollander was located on the 9th floor. In 1972, the two firms merged, becoming Gordon, Feinblatt, Rothman, Hoffberger & Hollander. The merger brought together respected names and special areas of legal expertise. Read more about Our Heritage.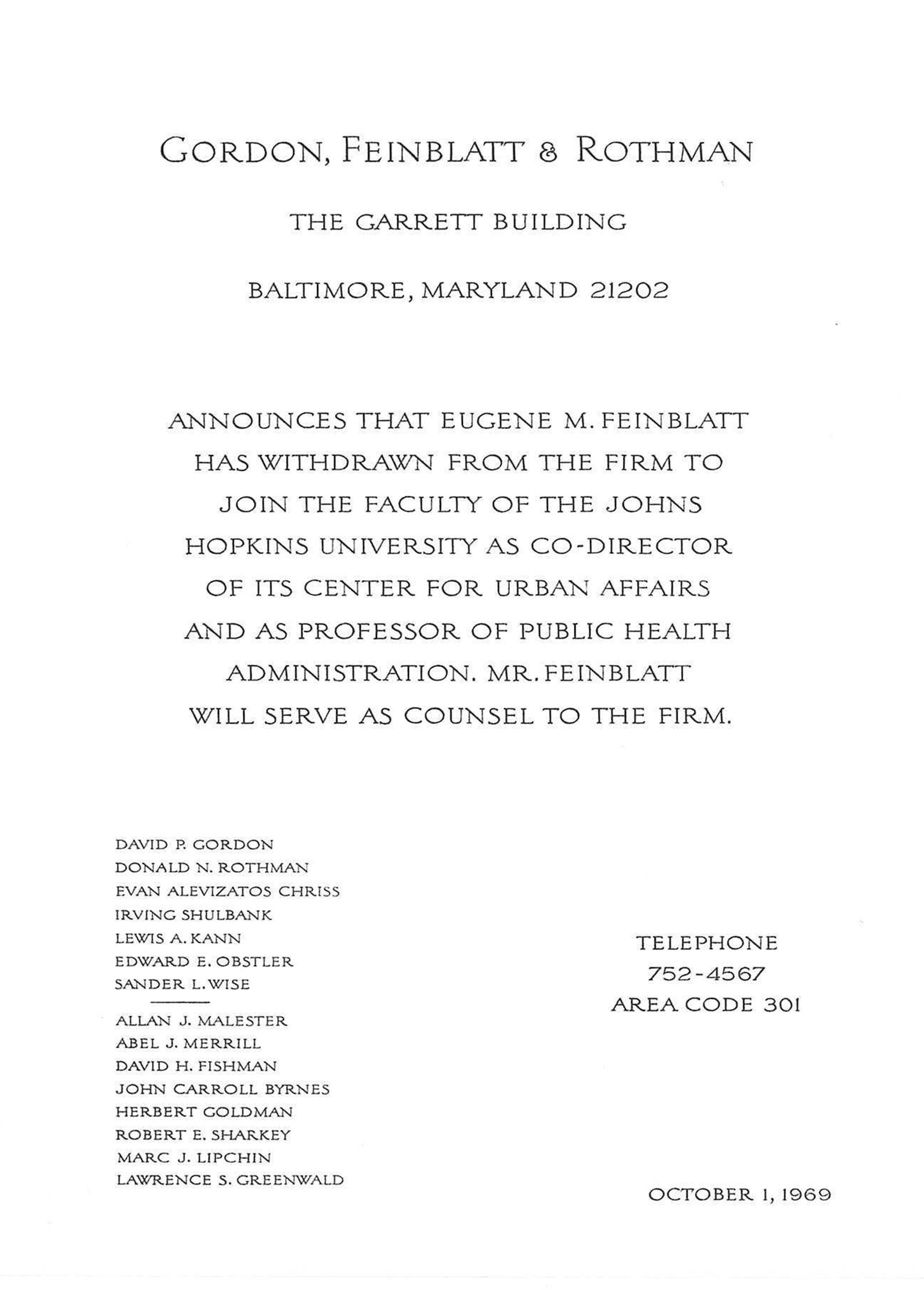 1969: On October 1, 1969 Eugene Feinblatt joined the faculty of Johns Hopkins University as co-director of its Center for Urban Affairs and as a professor of the Public Health Administration. At that time, he became Counsel to the Firm. Barry Rosen, the Firm's current Chairman & CEO, was one of Gene's students at Hopkins while completing his undergraduate degree. Gene rejoined the Firm on September 1, 1972 and resumed his practice of law. After completing his J.D. at Harvard Law School, Barry joined the Firm three years later as an Associate.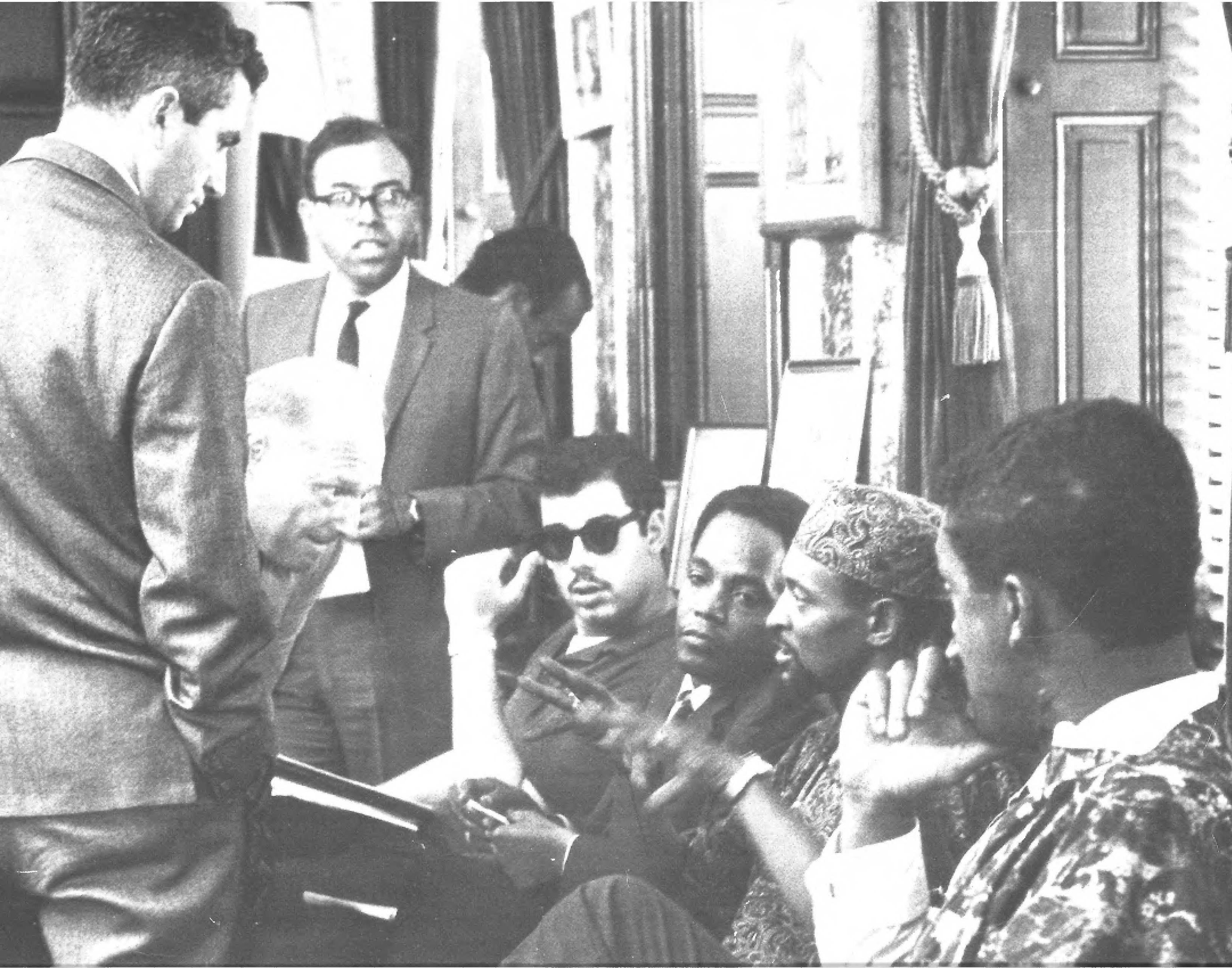 1968: During the Baltimore riots in May 1968, Eugene Feinblatt was a close advisor to Baltimore's Mayor Thomas D'Alessandro, III. Gene went to the Fifth Regiment Armory and assisted the Mayor to direct the City's response to and management of the City's forces and resources. Herb Goldman was an Associate with the Firm at the time and a member of the Maryland National Guard. Herb served "on the streets" as a medic during the riots.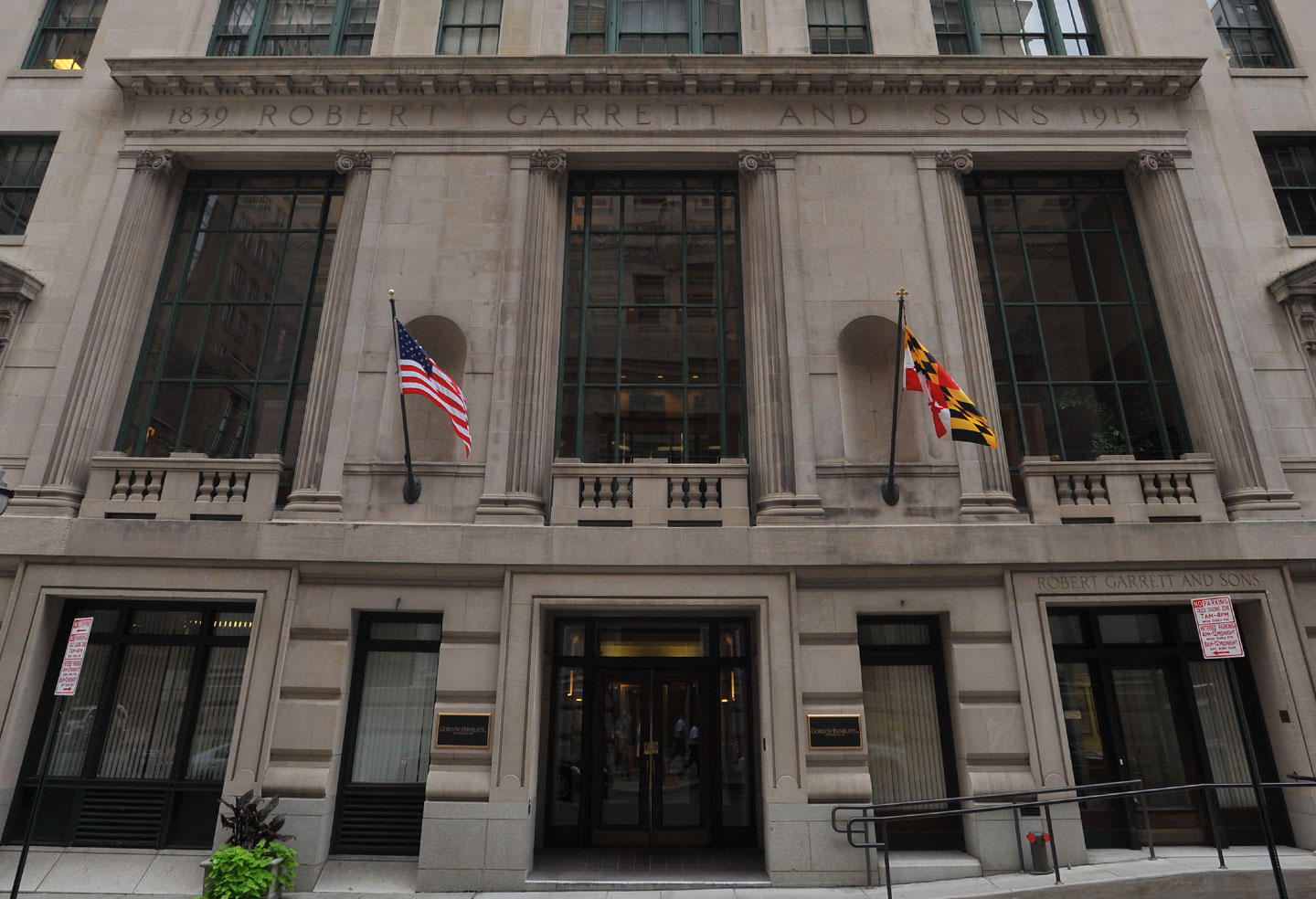 1967: In 1967, Gordon Feinblatt was one of four parties to purchase the Garrett Building, making the Firm a 25% owner. At that time, Gordon Feinblatt moved its office from the American Building to 11th and 12th floors of the Garrett Building. The Garrett Building was originally built by the old and prominent banking firm and brokerage house, Robert Garrett & Sons, which continued to reside in a portion of the building until 1974 when it merged with Alex Brown & Sons.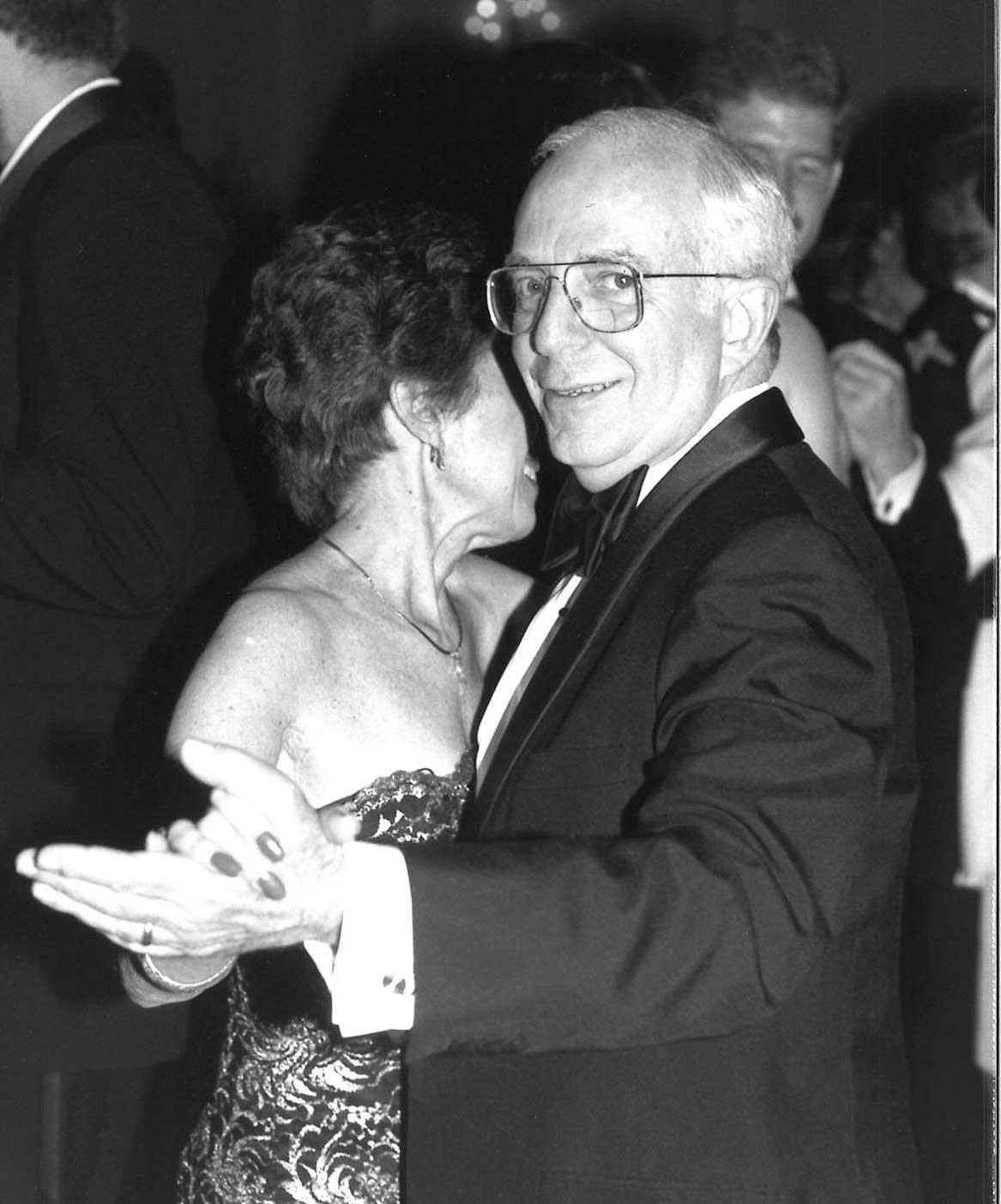 1961: In September of 1961, Sander L. Wise was hired as an Associate. Sandy was the tenth lawyer to join the Firm. He was one of four Associates at that time, and most of the lawyers, especially the Associates, worked on whatever work came their way. "I wasn't smart enough to be afraid of my lack of expertise, so I just did it," said Sandy when asked about his career of more than 55 years. Sandy became a partner in 1967. Sandy, the "Utility Man," as referenced by Donald Rothman, operated as a generalist with clients and work that ranged from contracts and real estate matters to employee benefit plans and the Fair Labor Standards Act. In the 1950s, David Gordon drafted several of the earliest multi-employer employee benefit trusts in the State of Maryland, and Sandy soon began to handle that work as well. Over the next several years, the firm hired and trained Robert C. Kellner and Matthew P. Mellin to work with Sandy on all of the labor, employment and employee benefits matters for the Firm. Today, in addition to Bob Kellner and Matt Mellin, the Benefits/ERISA and Employment Teams, are comprised of Charles R. Bacharach, Mary L. Porter, Chase A. Tweel, James D. Handley, and of course, the legendary Sandy Wise!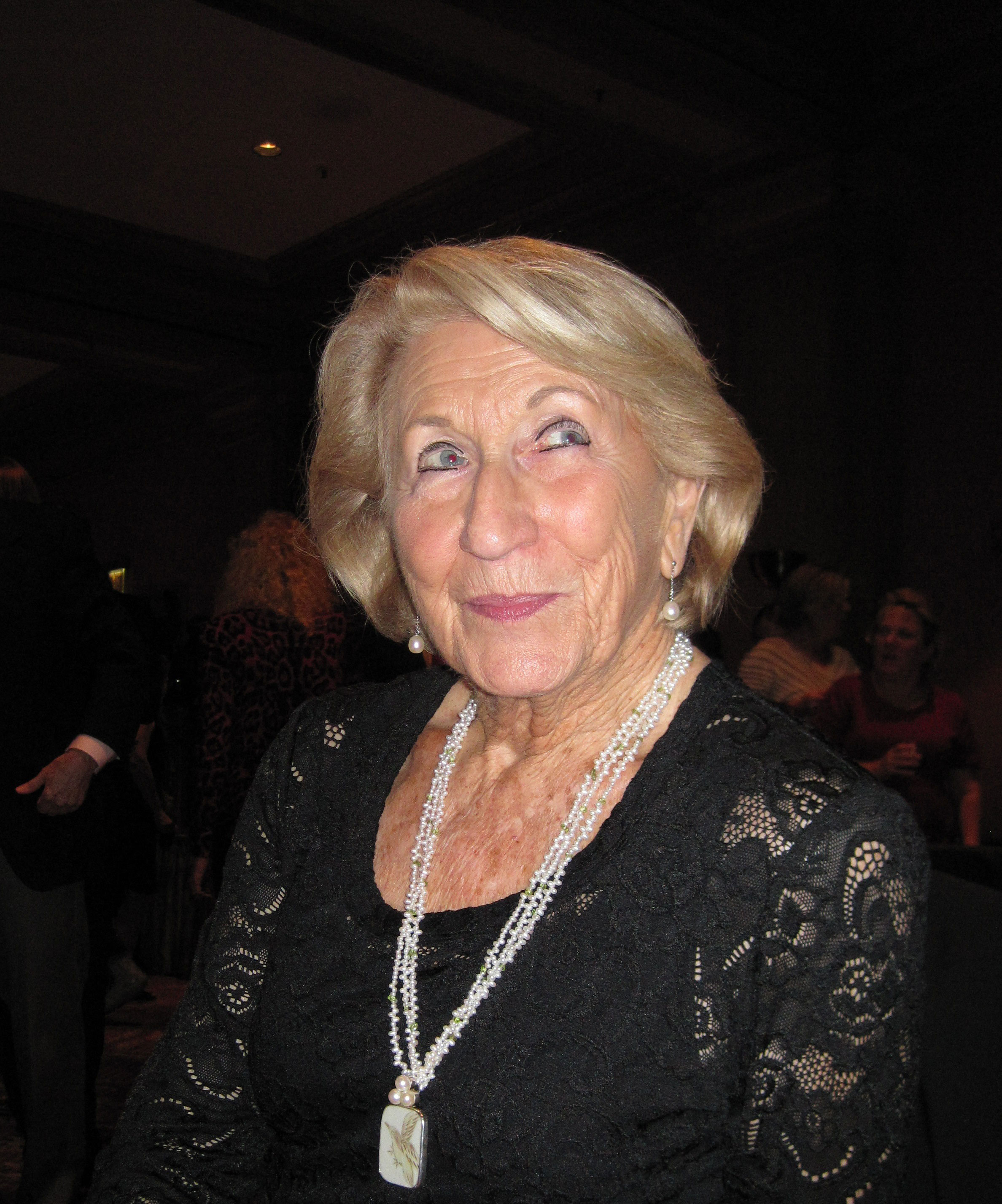 1960: Sibyl Gordon started with the Firm as the secretary to Donald Rothman and Hamilton O'Dunne. Contrary to popular belief, Sibyl was of no relation to the Firm's co-founder, David Gordon. After an impressive 52 years of service to the Firm, Sibyl retired in 2012 with the position of Director of Personnel. Robyn Seabrease succeeded Sibyl as Director of Human Resources in 2012 and continues to hold that position today.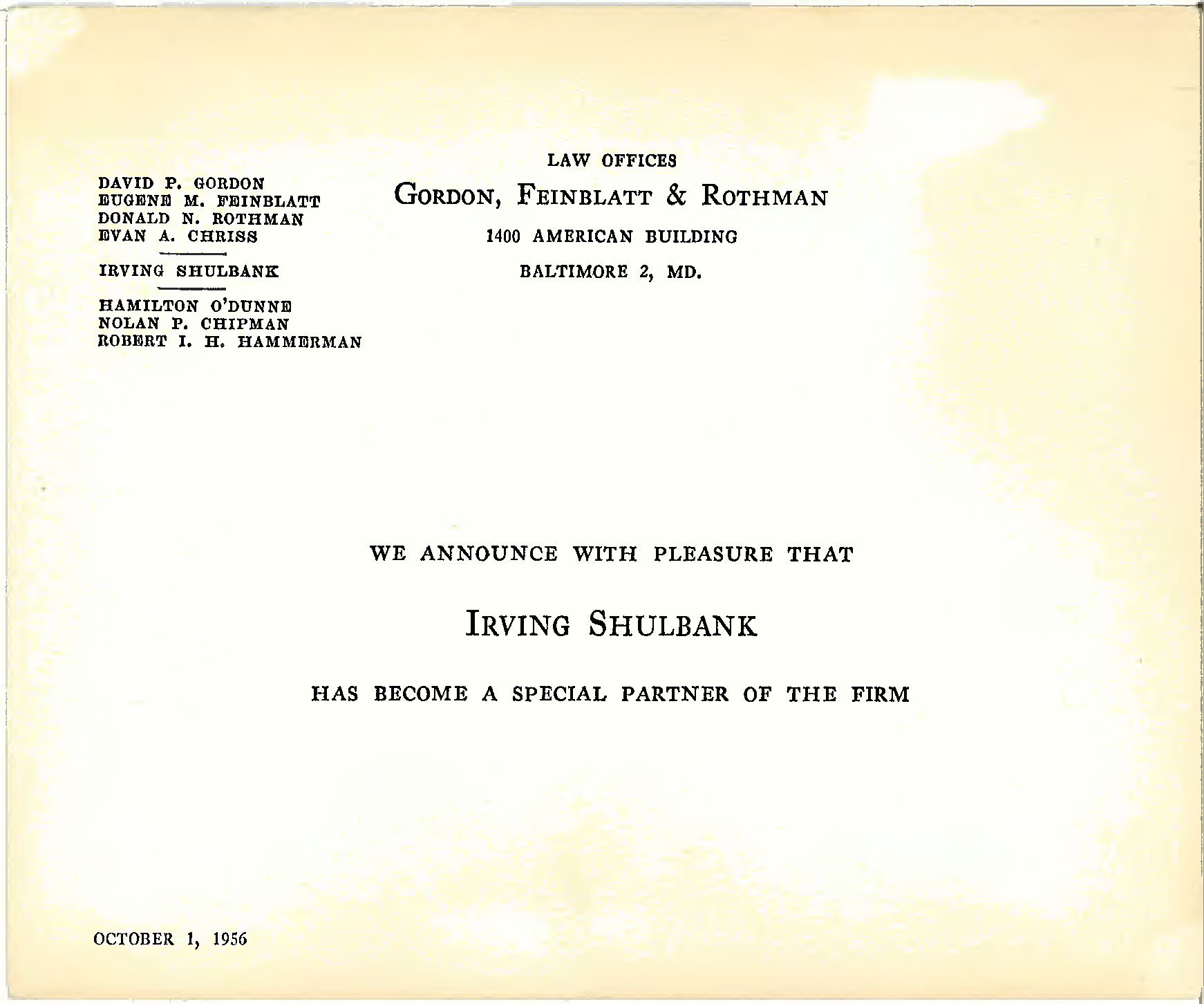 1956: Irving Shulbank joined the Firm as a Member in 1956. As both a Certified Public Account (CPA) and a lawyer, Irving balanced each of his professions throughout his career. When Simon Sobeloff became Chief Judge of the 4th Circuit Court of Appeals, he often called upon Irving for tax advice. Like Irving, Marc Blum and Doug Coats are also CPAs and lawyers. Marc worked closely with Irving during Irving's time at the Firm. Today, Doug, along with Jeff Spatz and Ken Aneckstein, are core Members of Gordon Feinblatt's Tax Law Team.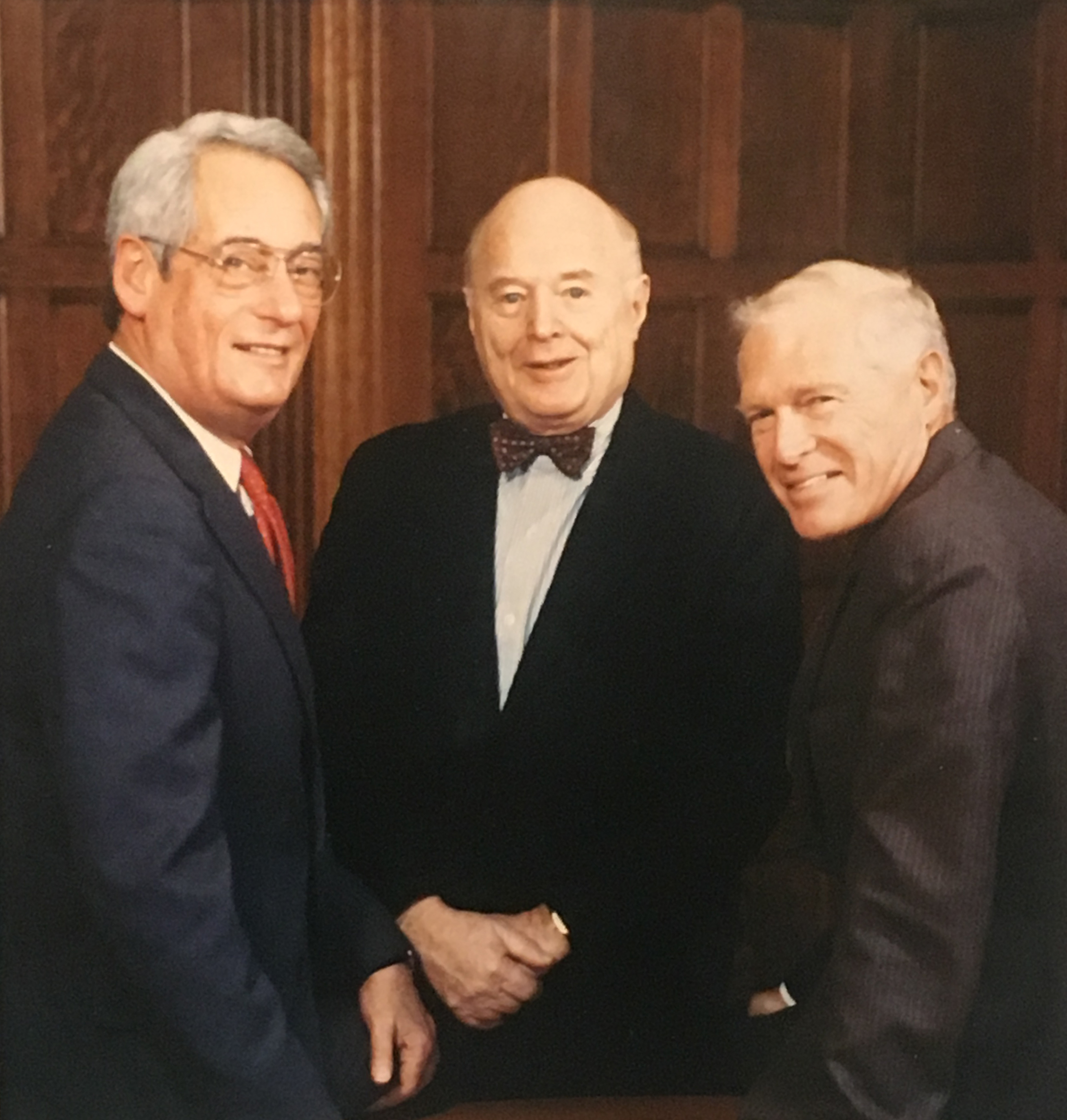 1956: In 1956, the Firm changed its name to Gordon Feinblatt and Rothman. Donald Rothman, along with David Gordon and Eugene Feinblatt, founded the Firm three years earlier. The Firm, as it exists today, was shaped by the character, strengths and values of its founding partners. Read more about Our Heritage.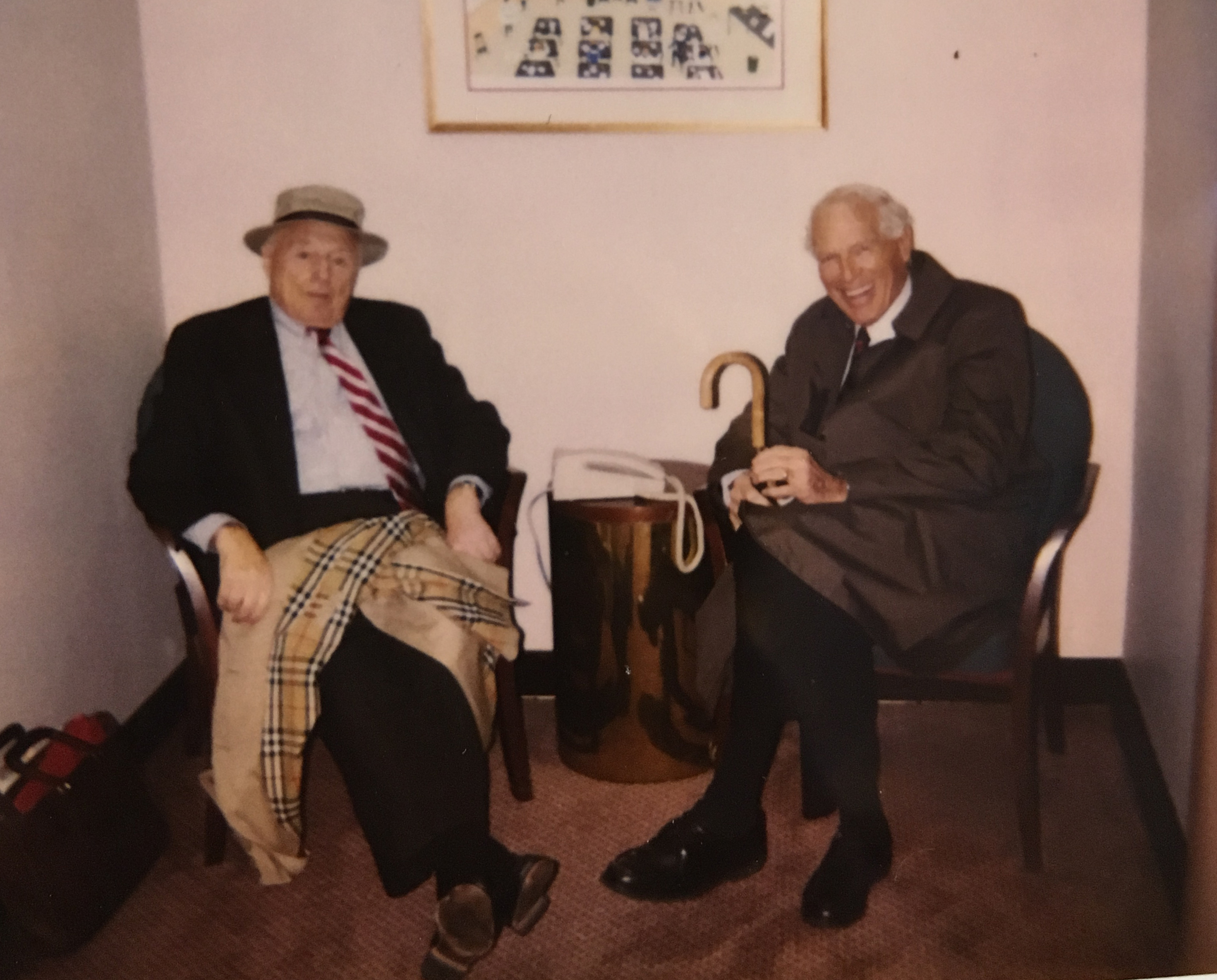 1953: Judges Simon E. Sobeloff and Joseph R. Byrnes formed the cornerstone of Gordon Feinblatt. After graduating from the University of Baltimore Law School in 1931, Byrnes became an associate at Tydings, Sauerwein, Levy & Archer, where David Gordon later began his legal career in 1939. In 1946, Byrnes & Gordon was formed. In 1952, Byrnes left private practice when he was appointed Judge of the Supreme Bench of Baltimore City, and Sobeloff, who at one time was Solicitor General of the United States, also left a flourishing private practice to become Chief Judge of the Maryland Court of Appeals. In January 1953, David Gordon merged with Judge Sobeloff's former associates, including Eugene Feinblatt and Donald Rothman, and Gordon and Feinblatt was formed. Read more about Our Heritage.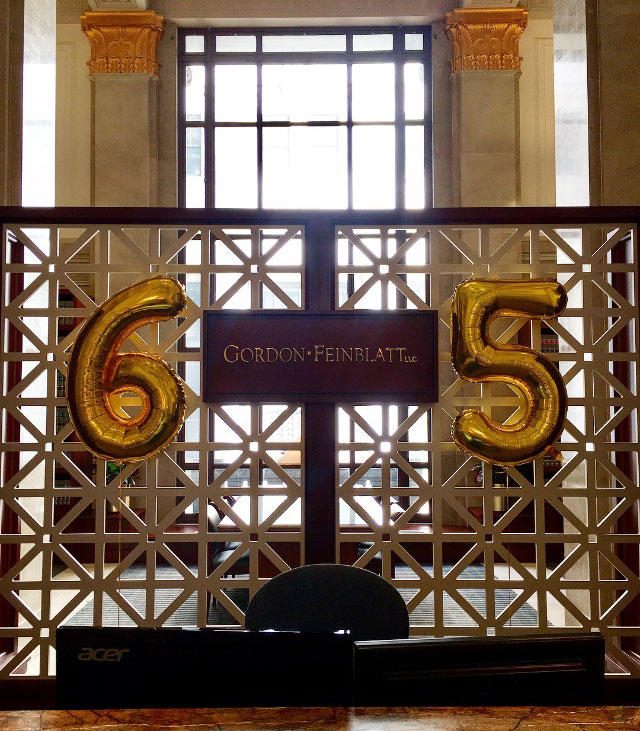 On this 65th day of 2018, Gordon Feinblatt announces a celebration of its 65th anniversary in business. To launch this celebration, we are embarking on a campaign of 65 Years of Gordon Feinblatt's memorable moments and fun facts. Follow our story on Twitter @GordonFeinblatt, on LinkedIn, and using the hashtag #GF65 for a daily update of these special moments in our history. Read more in our Press Release.