McKinley Wallace III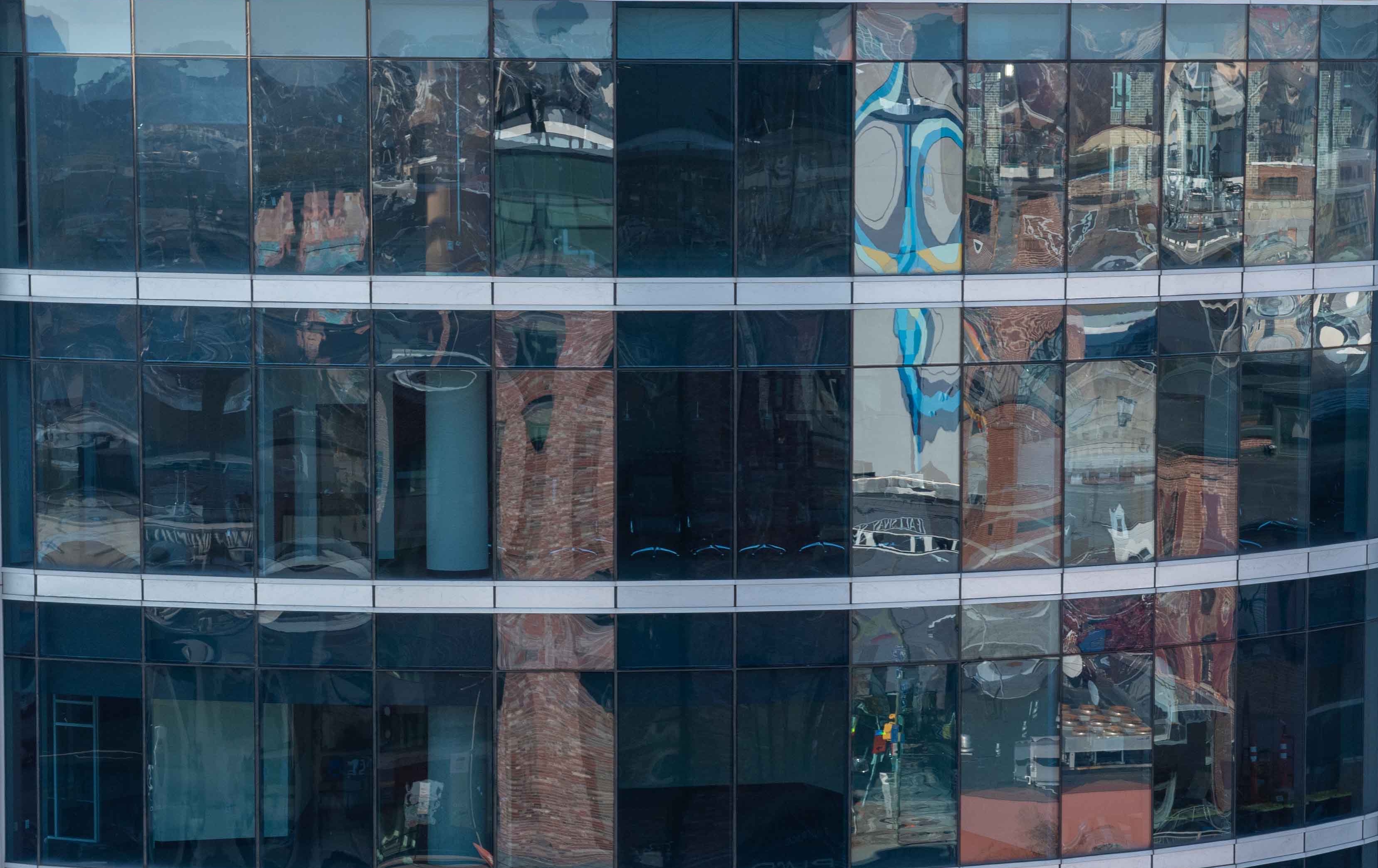 McKinley is a multimedia artist whose graphic style "incorporates realism, minimalism and hard-edge painting" in a way that tells "stories of power manifested in resilient peoples, determined to resist erasure and break free of master narratives." His paintings, drawings and collages use spaces of black, white and blue to "explore race, history and intersectionality." In McKinley's work, "the black space represents Black power, and the white space represents white supremacy. The blue overhead can carry different meanings based on the scene."
In addition to being a studio artist, he is a muralist, community art educator and Maryland-certified art instructor.
McKinley earned his Bachelor of Fine Arts and his Master of Arts in Teaching from the Maryland Institute College of Art in Baltimore, MD.
Visit his website for more information.
The [Baltimore] art scene is small [and] supportive and has a strong footing in seeking racial justice.
Work in the firm's permanent collection:
The title is below the image of each piece.