Health Care

Gordon Feinblatt has long been recognized as a leader in providing legal advice to Maryland's health care community.
The lawyers on our Health Care Team serve as counsel to institutions (hospitals, nursing homes, continuing care retirement communities, managed care companies, HMOs and insurers), individual practitioners (physicians, dentists, and professional associations) and manufacturers of medical equipment and supplies throughout the Mid-Atlantic region.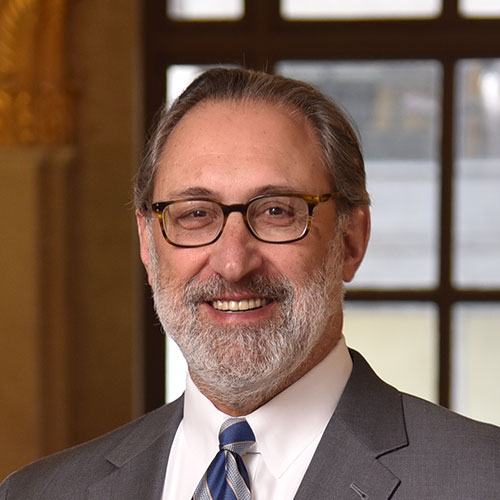 "Years ago we were searching for a firm with both healthcare & corporate expertise which led us to a long relationship with Gordon Feinblatt. Little did we know what an excellent choice we had made." —Dr. Richard C. Edlow
Besides providing cutting edge advice on health care regulatory matters, we are Maryland's transactional health care firm of choice.  Health care professionals look to Gordon Feinblatt for advice regarding business organization and contracting, including non-compete agreements, practice management and administration, employment and employee benefit issues, real estate acquisition, tax structuring and financing strategies.   Physicians look to us for individualized guidance and legal counsel regarding practice succession and trusts and estates planning.
As a health care provider, have you received an audit letter?
Members of the Health Care Team have long-established relationships with and the respect of government officials and members of governmental commissions, including the Maryland's Health Services Cost Review Commission.  These relationships give us a unique opportunity to represent our clients before State and local decision makers on a meaningful level. We have a long-standing reputation for credibility and success with regard to advocacy regarding complex health care-related issues.
Members of our Health Care Team are active members in numerous health care organizations including the Health Law Section of the American Bar Association, the Health Law Section of the Maryland State Bar Association and the American Health Lawyers Association.
Our Health Care Team is actively involved in matters that include:
Acquisition of real estate for hospitals, offices and ambulatory surgery centers
Billing
Certificates of Need (CON)
Corporate organizations and reorganizations
Disputes and litigation
Electronic record keeping and technology
Fraud and abuse
Hospital rate setting by Maryland s Health Services Cost Review Commission
Joint ventures
Malpractice insurance
Mergers and acquisitions
Non-compete provisions
Physician compensation
Population health
Regulatory compliance
Relative Value Units
Shared savings
Tax planning and structuring
Third-party reimbursement

Here are some basic rules to remember in regard to relationships between doctors and health care entities who refer to each other:
Health care tenants should pay health care landlords fair market rates when the landlord refers to the tenant.
Doctor bonuses should not vary with the value or volume of the tests they order.
Surgeon owners of surgery centers should not receive dividends based on how much they use the center.
For more information or to discuss these issues further, please contact Barry Rosen or Leslie Cumber. 
The information contained herein is not intended to provide legal advice or opinion and should not be acted upon without consulting an attorney.