The Garrett Building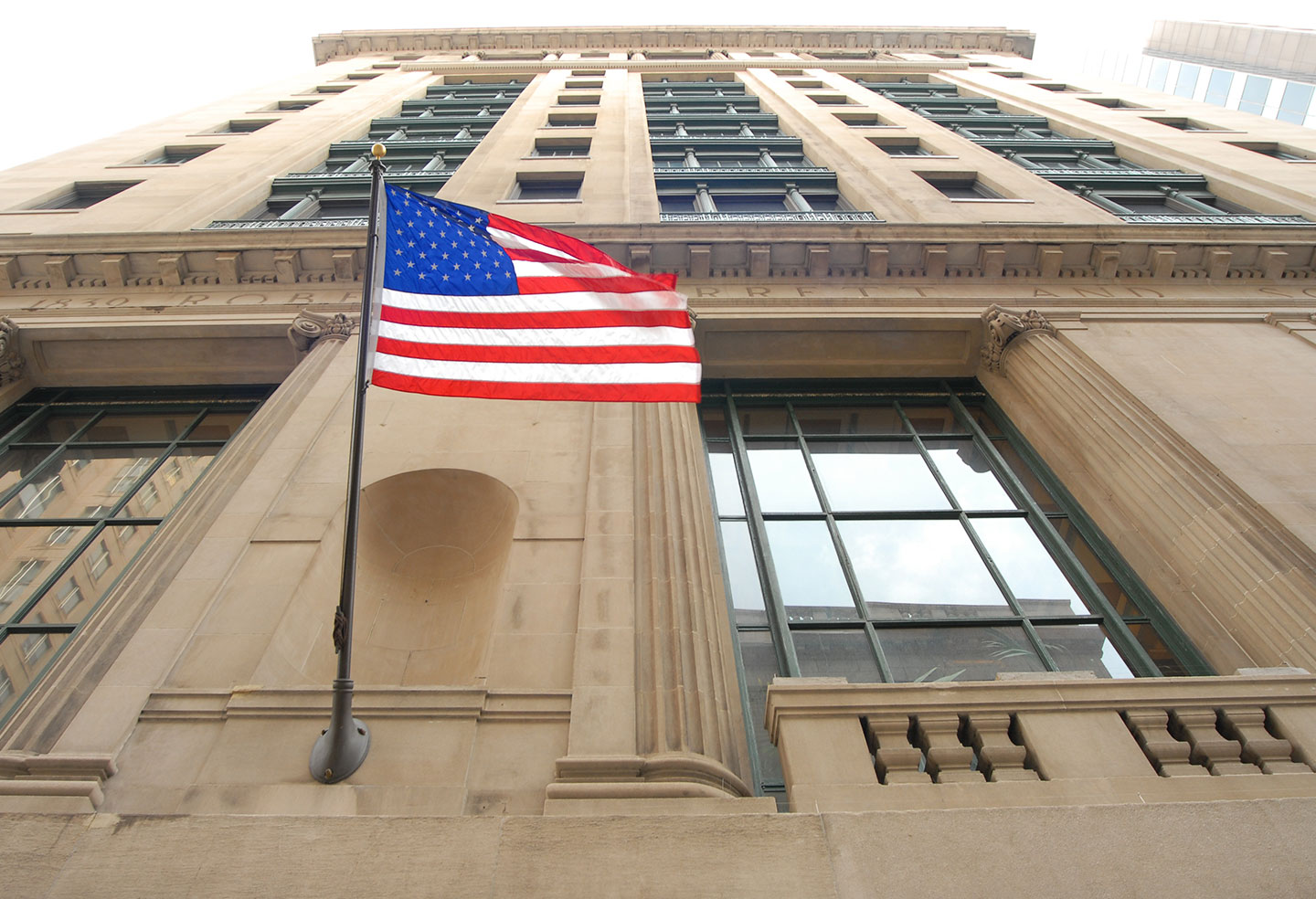 Home of Gordon Feinblatt LLC
The Garrett Building, which houses the law firm of Gordon Feinblatt LLC, is a Baltimore landmark built in the Renaissance Revival style. When the 13-story Garrett Building first opened on July 28, 1913, it was praised as "one of the handsomest and most striking structures in the financial district." It was built by the old and prominent banking firm and brokerage house of Robert Garrett & Sons, which resided there until 1974 when it merged with Alex Brown & Sons.
Gordon Feinblatt, which had leased space in The Garrett Building since 1967, purchased the building in 1981 and began one of the largest single restoration projects in the history of downtown Baltimore. The project was completed in January, 1984. Since that time, The Garrett Building has been the home of Gordon Feinblatt.
The Garrett Building's lobby has polished white marble walls and columns, floors with green marble borders, and a plaster coffered ceiling with egg and dart motifs. The second and third floors are the former Robert Garrett & Sons trading rooms, a dramatic and stately two-story space, which serves as the Firm's reception space. This space features grand marble corinthian columns with gold filigreed capitals, a beautiful coffered and rosetted ceiling, and marble balustrades and walls. Stained glass skylights in the Tiffany style are in the ceilings on the third floor balconies, and carved mahogany paneling is used throughout the reception space and in the adjoining conference rooms.
The third floor conference room, which was formerly the office of Robert Garrett, is paneled in figured oak, and has parquet wood floors, an elaborate barrel vaulted plaster ceiling, and leaded glass French doors which open onto a marble balcony overlooking the reception space. The upper office floors feature high ceilings and retain the original copper windows.
Gordon Feinblatt is extremely proud of The Garrett Building and pleased that its renovation and preservation efforts have contributed to Baltimore's historic legacy. Our lawyers, clients and guests find The Garrett Building to be a beautiful and inspiring place to work and conduct business.